Welcome to Varazdin!
It is about three years since I received an invitation from the director of The Varazdin County Tourist Board. Elizabeta Dolenec invited me to come and visit for a few days, so that she could show me around. I honestly only expected it to be just another trip. But, a year later, I had moved to Varazdin with my family. And, as I wrote shortly afterwards, I had truly found the best place to live in Croatia.
This place is gorgeous! Once the capital of Croatia, this Baroque town is arguably the prettiest away from the coast. It boasts a history of great culture and has the festivals to match. Lose yourself in the timeless streets of the historic old town. Let's learn a little more!
How to get to and around Varazdin
If you are flying and want to visit Varazdin, your nearest airport is Zagreb. The new terminal is about one hour away by car. You also have other international connection options within 2-3 hours - Budapest, Ljubljana, Maribor and Graz.
The city lies just off the A4 motorway from Zagreb to Budapest. It takes about an hour into the Croatian capital by car. Both the Slovenian and Hungarian borders are less than 30 kilometres away, and the city is very accessible from Central Europe.
Bus connections are excellent. There are many national and international connections. Regular departures for Zagreb take between 80 and 120 minutes, depending on motorway usage. You can check schedules and book tickets here. Completely renovated in 2018, a huge improvement.
It is possible to travel by train from Varazdin, but I would not advise if unless you are an enthusaist. Travel times are painfully slow (over 3 hours to Zagreb, for example).
A very walkable city, Varazdin's centre is pedestrianised. The only taxi company, Cammeo, has reasonable rates. The minimum far is 25 kuna.
Looking for a fast, reliable and trouble-free transfer to or from Varaždin? Contact TC transfer partner Adriatic Transfers for your one-stop solution.
5 things not to miss
Varazdin Castle and Old Town
In 2005, the Ministry of Culture applied for Varazdin old town to get UNESCO World Heritage Site status. Having seen some UNESCO heritage sites, Varazdin can count itself very unlucky that it did not succeed. You can read the official application in full here.
Compact, pedestrianised, relaxed, old town is a throwback in time to a fairy tale era. I could write a description of the numerous buildings of interest, but you can read the UNESCO link above or take a video tour below.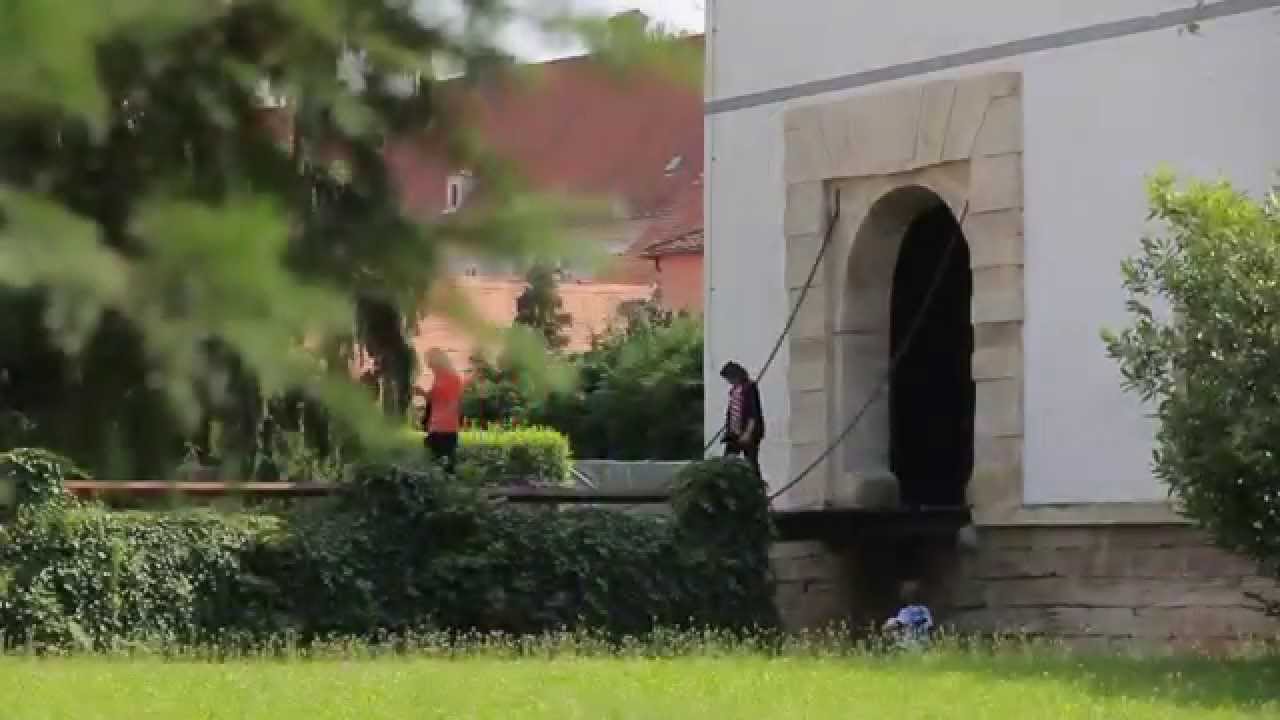 There is no doubt about the top building to visit in the city - the gorgeous Varazdin Castle. Sat picturesquely just off a main square in the centre, it's where this picture was taken. According to Castles.info:
This manor-house situated in the very centre of Croatian town Varazdin, used to seat feudal administration. This cultural monument of the highest category was built from 14th - 19th century. And it has kept the appearance of a Renaissance fortification until the very present day. The fortification was built by the famous specialized engineer Domenico de Lalio and his associates. From the end of the 16th c. until 1925, Stari grad was owned by the counts of Erdödy. Afterward, it came into the possession of the Varazdin municipality who then donated it to the city Museum. The last thorough renovation of Stari grad was undertaken from 1983 - 1989. Thereafter, the Cultural and Historic Department collection on permanent display was opened on the premises.
Spancirfest and Varazdin Baroque Evenings
Varazdin hosts two of the great cultural festivals of Croatia in August and September each year.
Spancirfest
If there is one festival you should put in your diary for Varazdin, it would arguably be Spancirfest, a delightful festival when the streets truly come alive. In the words of the organisers:
The basic idea of the festival, named "Špancirfest", is to make sure that during the period of the 10 days of the festival most visitors feel they belong to a particular cultural community that cultivates creative thinking, imagination and freedom of expression. "Špancirfest" gathers both professional and self-taught artists from all over the world. It takes place at the end of August and, as the first street festival in Croatia, is the most visited and most influential festival of this type in the country. It brings together musicians and bands, theatre companies, street performance companies, individual street performers and visual artists (multimedia, painting, product design etc.).
The festival takes place in late August each year. More information on the official website. This is what it was like for me on my first visit.
Varazdin Baroque Evenings
In keeping with its Baroque roots and culture, Varazdin is an extremely cultural city, where the arts thrive. An important part of the Baroque tradition is the annual Baroque Evenings Festival, when the churches and concerts venues of this city are filled with the music by J.S. Bach, G.F. Handel, A. Vivaldi, H. Purcell, D. Scarlatti and other masters.
Over the course of the four decades the festival has played host to a range of eminent soloist and ensembles of baroque music. One of its special features are performances on authentic instruments. This celebration of music is accompanied by a number of other events. These complement the cultural mission of the festival. And to provide the full image of that hedonistic period, the city also offers the aromas and flavours of its gastronomy.
Each year the festival partners with another country. Check out details for the 2021 edition on the official website.
In 2018, the partner country was Japan. I am not sure what was more memorable. Perhaps the incredible Japanese drummers on Korzo or this amazing rendition of Bitter Sweet by The Verve, above.
Varazdin Cemetery
Croatia is well-known for its cemeteries. Indeed, they often take pride of place in prime locations. In fact, many prime spots on the Adriatic coast which would have tourist developers salivating are reserved for the recently (and not so recently) departed.
Also, Varazdin has a spectacular cemetery worth visiting. Created in the early 20th century, the planting of thuja is cut and formed into screens and arcades like the French park of Versailles. Varazdin Cemetery is a magnificent monument of garden architecture.
Buy a Varteks suit
There is no doubt which is the most famous industry in town. At its height, Varteks employed 12,000 people in the county. Moreover, they had 187 stores all over Yugoslavia. And they even made jeans for Levi Strauss in nearby Novi Marof.
After undergoing some difficult times, Varteks is entering a new era in the digital age (see more below). The quality remains outstanding. And the prices can provide the savings to pay for your at least part of your holiday.
Klipici
Since the 18th century, a recognisable odour came out of the Grand hotel Novak in the heart of the royal city of Varazdin, on the corners of today's Kukuljeviceva and Senoina street – the smell of the Varazdin roll. Three hundred years ago, a recipe was created, the same one we share with you today, the recipe to make a unique and landmark culinary product.
Where to stay
Accommodation is unfortunately one of the things which is holding back the development of tourism in Varazdin. There is simply not enough capacity to handle large-scale tourism.
The good news, however, is that the quality is certainly there. The opening of the boutique Hotel Park in the centre of town has finally given businessmen and tourists a more luxury option in the city, so that they do not have to return to Zagreb. This was my experience as a guest there.
Check out the range of accommodation options in Varazdin.
Where to eat
The Varazdin Tourist Board introduces regional cuisine as follows:
"Hedonism associates itself with the sumptuous Baroque age, which was a conspicuous part of Varazdin's history when the glory of its dishes reached the French court. This tradition of rich cuisine, based on traditional dishes and foodstuffs grown domestically nearby, is very much alive in Varazdin's restaurants still today.
"Traditional Varazdin cuisine has influences from Austria and Hungary, but during historical migrations other modifications and innovations that enriched it came into being. Traditional dishes from the Varaždin area generally consist of a few simple ingredients, of which the most commonly used is wheat and corn flour in the famous Varaždin 'klipič', 'mlinci', 'štrukli' and 'zlevanka'.
"Game has an important part to play in the area's cuisine, as this is one of the oldest areas in Europe where game-keeping has taken place. In Varazdin's restaurants it should be mandatory to taste 'mlinci', 'klipič', spicy game dishes, poultry dishes with vegetables, homemade puff pastry cakes and a variety of rolls."
Keen to learn more? Here are the top-rated restaurants in the city.
Top 5 day trips
Zagreb
It is only an hour away by car and 90 minutes by bus, so the Zagreb capital is an obvious choice for a day trip. We have covered the rich offer of this rising tourist destination in our Total Croatia guide to Zagreb.
Trakoscan and Krapina Neanderthal Museum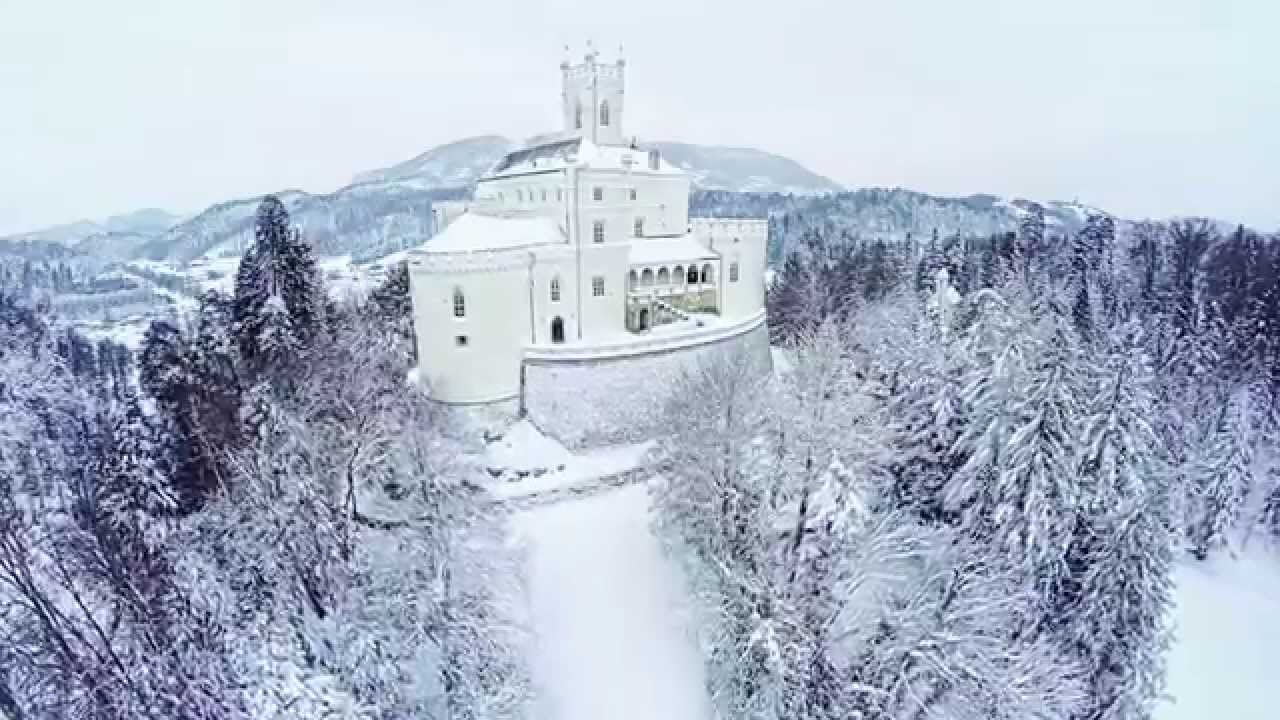 Ever wonder where they found the inspiration for the hit movie 'Frozen'? Without doubt, the most stunning attraction in Varazdin County is the incredible Trakoscan Castle. Located just 2km from Slovenia and an hour from the city, Trakoscan shines at any time of the year. But it is hard to beat this winter wonderland, above.
My first visit was in early summer, which was an altogether different breathtaking experience. A tour of the castle and lunch at its picturesque lake will take a couple of hours. Then continue to one of the great museums of Europe - the Krapina Neanderthal Museum in Krapina.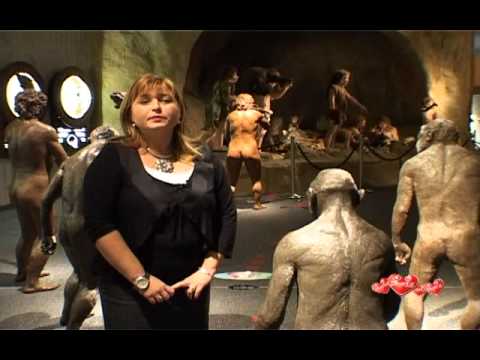 Ludbreg
I don't think I have ever been to a place as surreal as Ludbreg, a small town in the east of Varazdin County. I wasn't expecting anything as part of my initial tour with the regional tourist board.
But then I found a rather unusual little town indeed! Not only does it claim to be the centre of the world, but it also attracts 100,000 pilgrims a year. They attend a pilgrimage which includes visiting the blood of Christ, as confirmed by papal bull. Some of its trees are so smart that you can charge your phones on them. And don't miss the incredible artefact restoration centre at Batthyany Castle. All this and more in Ludbreg, the Most Fascinating Unusual Little Town in Croatia?
Lepoglava
What to expect from a town whose name literally means 'Beautiful Head'? Certainly not a UNESCO-protected lace-making tradition dating back centuries? But that is precisely what you will find in this pretty town. Come in September and admire international lace collections at the annual Lepoglava festival.
About 1km from the town is a rather unusual geological attraction which is unique to the region.
Here you will find a dormant volcano. In fact, it's the only one ever to erupt in Croatia (don't worry, it was 22 million years ago). There were efforts to turn it into an artistic attraction several years ago. Sadly, the site is now in a state of disrepair. But, the geological stages as you walk up are interesting.
And I had an idea when I visited. The site was perfect for the world's futsal pitch on top of a volcano. Build a museum at the bottom and invite countries with volcanoes to send teams. Just one small additional tourism idea.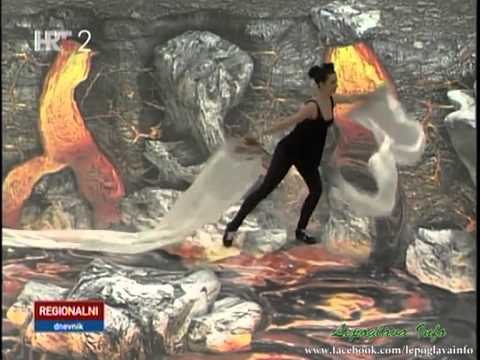 Ptuj
Yes, I know that we should be promoting Croatia. But after many years on Hvar, one of the things I love about Varazdin are the options to explore.
Less than 3 hours from Budapest, it is also just 90 min from Graz and southern Austria. Even closer is Slovenia, and there are several delightful places to visit just a short drive away.
My favourite so far, and by quite some distance, is Ptuj. It is actually the oldest town in Slovenia, and less than an hour by car. The old town is divine. This is how it looked when we visited.
5 things you didn't know about Varazdin
Birthplace of the 10-string guitar and one of the oldest jukeboxes in Europe
Guitarist and composer Ivan Padovec (1880-1873) was born in Varazdin. Juraj Karl Wisner Morgenstern passed his music theory knowledge on I. Padovec in Zagreb. From 1829 to 1837 Ivan Padovec played in Vienna. As one of the last European guitarists of his time, he performed with great success at concerts in his homeland and abroad. Indeed, Vienna, Graz, Prague, Brno, Budapest, Frankfurt, Hannover, Hamburg, London were among the cities he visited.
He wrote compositions for guitar, mostly variations and fantasies on popular operatic themes. In his vocal works, solo songs with guitar or piano, he successfully approaches the spirit of Croatian folk songs. And his lasting contribution to the world was the 10-string guitar, which you can see in the Varazdin Tourist Board office in the town centre. More info on Croatia.org
Varazdin has a rich musical tradition. But, there are some surprises with its musical heritage. An 18th-century jukebox for example. It looks like a regular wardrobe on the outside but turns into a music hall when opened. Found in a nearby village several years ago, it is one of just three in the world. And the workmanship and music it performed left us all breathless.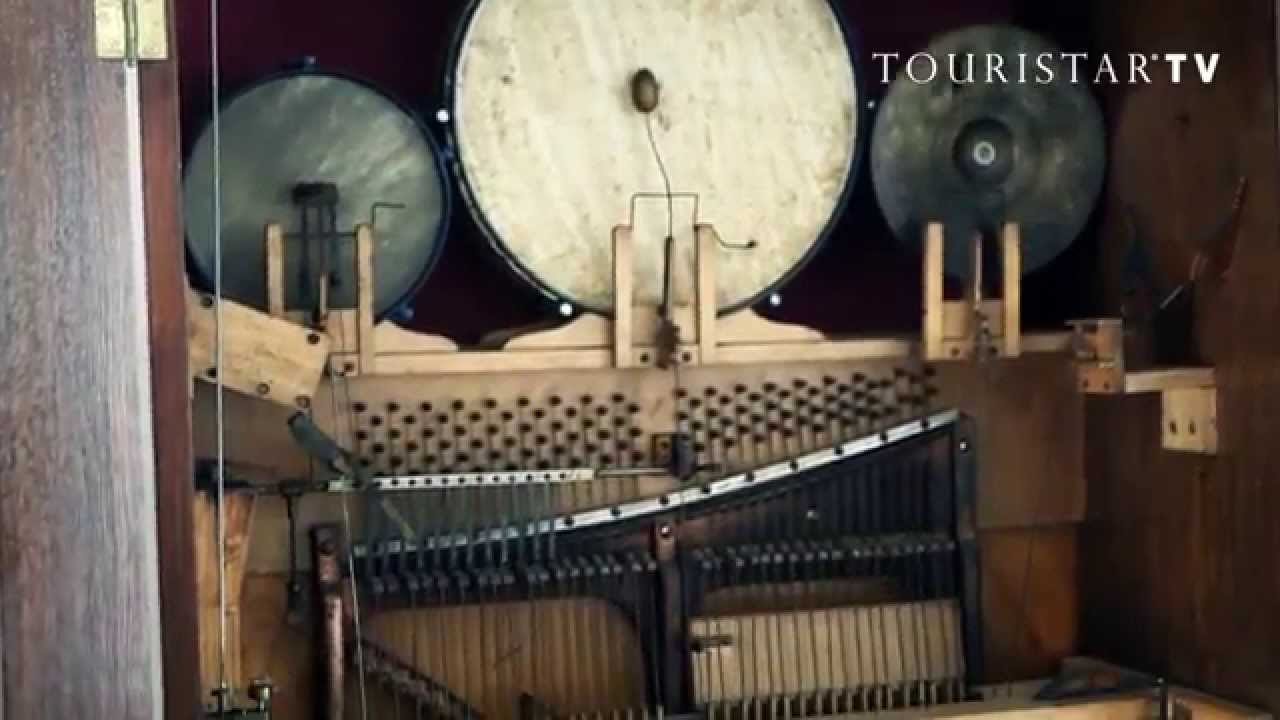 Housed at the town museum, the curator explained that there were eight songs pre-programmed into the jukebox. I chose number three. She then proceeded to wind it up and set the jukebox in motion. Listen to the jukebox in action in this Touristar video of Varazdin.
Purgeri, a civilian guard protected by UNESCO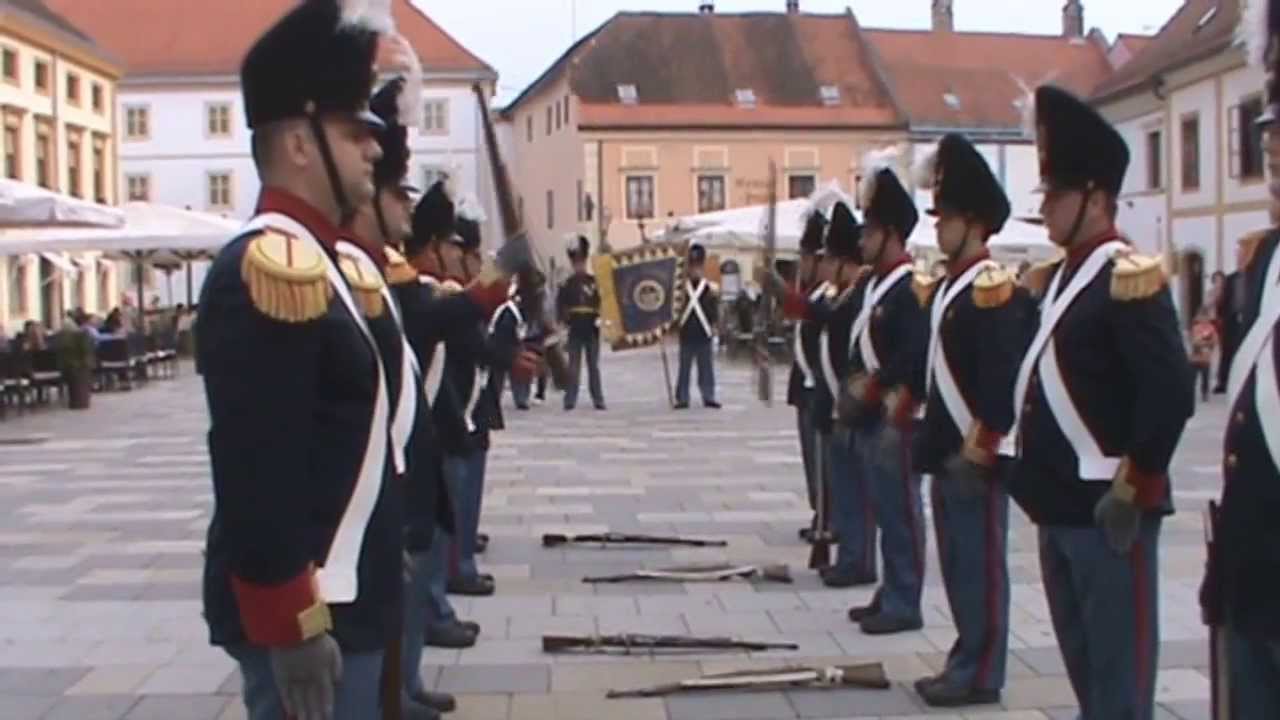 As befits the former capital of Croatia, Varazdin has for the past two and a half centuries been watched over by the Varazdin Civil Guard. They were recognised by the Austrian Empress Maria Theresa in a statute of 1750. It is an honour to be a member of the Varazdin Civil Guard. A member can only be a man born in Varazdin who is proud of its honour and irreproachably honest.
In their blue grenadier uniforms and tall fur hats, these handsome 'Purgari' play a part in many secular and religious events. However, the most attractive aspect of the 'Purgari' is the ceremonial changing of the guard. It takes place most Saturdays in front of the Varazdin City Hall. The company had its own orchestra and flag. And the 'Kume' ('Godmothers') of the flags were prominent figures from the ranks of high nobility or the royal house.
Therefore, the 'Kuma' of the last Purgar's flag from 1998 was Francesca von Habsburg. From mid-May to mid-October, the Guard parade takes place every Saturday from 11.00 a.m. to 12.00 p.m. in front of the City Hall. Watch them in action above. The Varazdin purgari joined the list of intangible UNESCO heritage in 2017.
The Varazdin cabbage mafia
And now we come to the important stuff. Cabbage. You will hear a lot about cabbage in Varazdin. So much so that Varazdin has its own protected type of cabbage. Not only that, but it also has its cabbage mafia. According to 10hrcak website:
Cabbage "Varaždinsko zelje" (Brassica oleracea var. capitata f. alba) is an authentic vegetable variety of Varaždin cabbage. In Varaždin region, it's produced in large quantities for commercial purposes. Written historical traces of its cultivation date from the second half of the 18th century. You can find them in numerous journals and scientific papers. Specific qualitative characteristics of Varazdin cabbage, owing to the soil properties, relief, climate and the influence of the human factors in production, are obtained by many years of method adjustments and the application of the acquired knowledge in production. So as to protect the authenticity, Varazdin cabbage is produced in the traditional way, in a limited geographical area of the Varazdin County under authenticity, origin and quality control. Varaždin cabbage represents an authentic Croatian product, based on the authentic Croatian variety symbolizing the maintenance of its own agrobiodiversity.
And then my big discovery. There is only one woman in the world who is licenced to sell these special Varazdin cabbage seeds. During the 2014 Zeljarijada, where a world record sarma (cabbage leaves stuffed with mince) was attempted, I was introduced to a lovely lady called Marija. She controls the Varazdin cabbage scene. A lovely lady, and after living a couple of years in the region, I felt qualified to write the book, 101 Things to Do with Varazdin Cabbage. Some great dishes.
A city of angels
After nearly three decades of painting motifs of Baroque angels and artistic work under the banner of 'Varazdin: the City where Angels Sleep', local artist Zeljko Prstec organised a home for his work and that of others around the theme of the spiritual and angelic world.
You will come across angels when walking around the city. But, even if you miss them, stop by the Franciscan Church and take a peek at what they are doing in the 'Andjelinjak'.
From an insect museum to unique metal art
If you are an insect, Varazdin is a great place to retire. And, if you are interested in insects, the World of Insects exhibition is a must. In the words fo Loveit.hr:
The Palace now houses an Entomological Collection which was donated by Prof. Franjo Košćec, a local teacher. This collection was turned into a permanent collection entitled the 'World of Insects'. Renovated in the 1990s, it is considered to be one of the finest collections of its kind in Europe.
It ranges through several tropes: night time, woodland, woods and meadows, freshwater, the tide line and in the soil. The specimens were exposed to entomological preparations, and these alongside the prepared slides of vertebrae, herbal plant samples, magnified insect models, photographs and various other items from the legacy left to us by Prof. Košćec. Also included in the collection are tools used to process specimens which were designed and made by Prof. Košćec.
One thing I have learned in my time in Croatia is that there is a story behind every door, and in every courtyard. And so too in Varazdin. Strolling around a rather delightful part of the old town, I was directed into a courtyard, where words failed me, as I was introduced to Miroslav Prikratki and his rather curious obsession - metal.
A lovely man, he gave me the most fascinating tour of his courtyard. And then every room of his house, including the basement, with metal souvenirs of all shapes, themes and sizes. I have never seen anything like it. And if you are in the old town, I do encourage you to visit. Ask for more details at the local tourist board.
Varteks, a Varazdin icon and a 100-year revival
One does not have to spend too much time in Varazdin before one hears about Varteks. The iconic textile company was one of THE brands of former Yugoslavia. It made jeans for Levi Strauss and sewed for Hugo Boss (and still does).
The iconic company fell on hard times. Having once employed 12,000 people in Varazdin county with factories in various locations, as well as 187 prime location stores all over former Yugoslavia, Varteks faced bankruptcy before entrepreneur Nenad Bakic rescued the company in 2018. Ironically, that was its 100th year.
Since then, Bakic has embarked on an impressive route of celebrating the considerable Varteks heritage, maintaining the international quality, and bringing Varteks into the digital age. You can learn more in this interview and feature I did on Nenad Bakic and the Varteks revolution.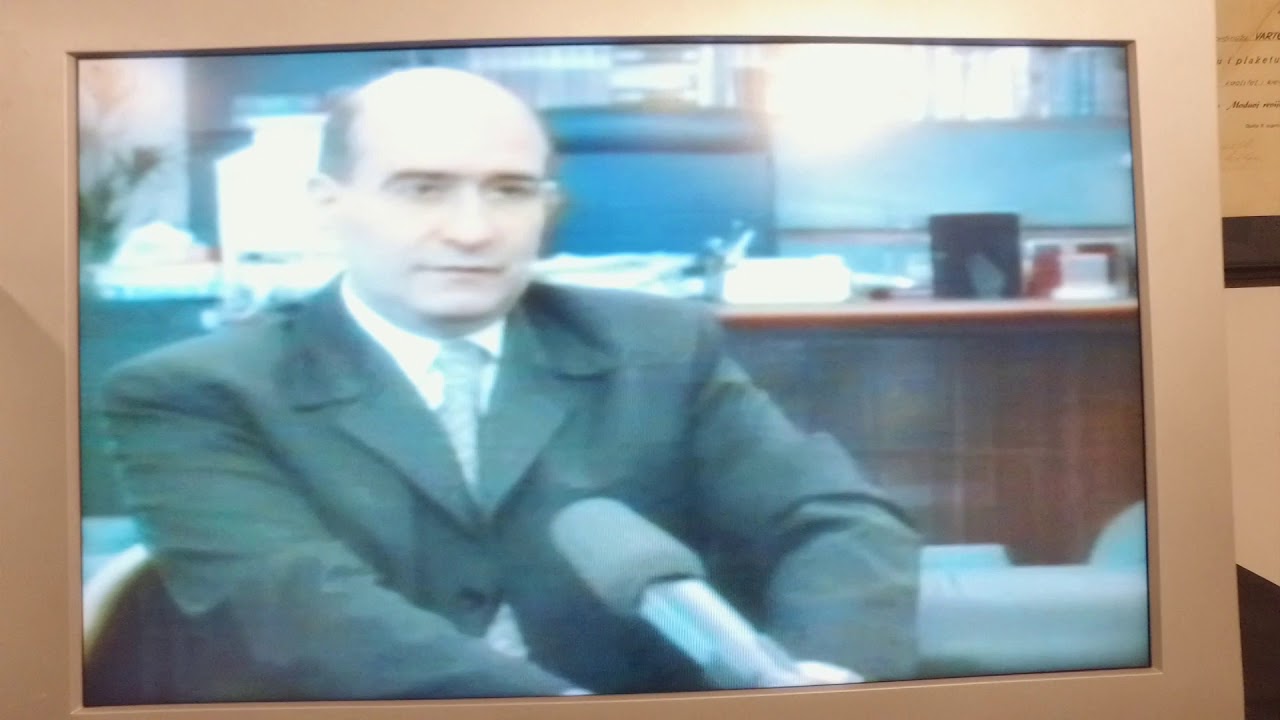 More information
VARAZDIN TOURIST BOARD
WORKING HOURS: Mon-Fri 8-16h, Sat 10-13h
Address: Ivana Padovca 3, Varazdin 42 000, Croatia
E-mail: This email address is being protected from spambots. You need JavaScript enabled to view it.
Phone: +385 42 210-987 Fax: +385 42 210-985
For the latest news about Varazdin from TCN, follow our dedicated page.