What to do in Split: 5 things not to miss
Split is one of the most interesting and exciting cities in Croatia. Obviously, you will not have problems finding things to do when staying here. But, where to start? Out of all the amazing things to explore, which ones you should not miss?
History and Culture
Split is a historical city. First recorded mentions of an Ancient Greek settlement in the area of today's Split date back to estimated 3rd century BC. Crucial urban development was the building of Roman Emperor Diocletian's Palace in 305 AD. The emperor used the palace to spend his retirement days in. Famously, this is where Split was born. Subsequently, it grew from within the vacant palace and turned it into the historical city centre we know and love today. For those who expect to see a palace as a building - in Split, the Palace is the city itself.
Diocletian's Palace and the Historical Centre
Nowadays, Split's historical core is on UNESCO's list of world historical heritage, earning that status in 1979, even before Venice. It consists of Diocletian's Palace, and medieval (or later) buildings inside the Palace and toward Riva (waterfront) or to the west up to Marmontova Street and colonades on Prokurative. Also, the old town includes Riva, the colourful green market, and the area north of Palace, with city Giardino, Art museum complex, and statue of Gregory of Nin, among other things.
This historical centre is perfect for exploration. Simply put on your walking shoes and get lost in the narrow streets of the ancient city. Discover small shops, cafés and eateries. Marvel at ancient architecture and take plenty of photos.
Almost all historical attractions in Split are based in the city's centre, it's a collection of at least Top 10 "what to see" in Split, including Peristil Square, Palace's substructures, Diocletian's quarter, all the main city squares, churches, etc. Also, most of the popular restaurants and cafés are there. The most popular Croatian promenade – Split Riva is also adjacent to the historical centre.
Don't miss
While exploring the historical centre, do not miss the Cathedral of St. Domnius (Katedrala Sv. Duje) and its 57m tall tower. This beautiful cathedral dates back to 7th century, with plenty of alterations done to it throughout history. The bell tower of the cathedral dates back to 13th century. Another must visit historical sight are the cellars of the Diocletian's Palace, as is the nearby Temple of Jupiter. This temple was built in honour of the ancient Roman god Jupiter. Construction lasted between 205 and 305 AD. You can find it just around the corner from Peristil, before the entrance to the temple you can find one of twelve Egyptian sphinxes Emperor Diocletian brought over from Egypt.
Pusti Me Proc Street (eng."Let Me Pass Street") is a narrow street, only 57 centimetres wide. It is just around the corner from the Temple of Jupiter. Typically, only one person can pass through the street at a time, and it surely makes for a great photo op!
Museums and Galleries
While Diocletian's Palace itself is a living and breathing museum, the City of Split boasts many captivating museums and galleries that will have you hooked.
The Split City Museum is located within a Gothic Palace once owned by the Papalic family who settled in Split in the early 14th century. The contents inside tell the story of Split's history, through paintings, sculptures, documents and more. More information is available on the official website of the Split City Museum. On the same website you will be able to find information on the basement halls of Diocletian's Palace. These halls will give you a unique insight into the construction and history of the palace, but also the early history of Split. Aside from their immense historical value, they are recently popular for being one of the filming locations for Game of Thrones Series in Croatia.
Did you know that Split's Archaeological Museum dates back to 1820 and is the oldest museum in the country? On display are archaeological finds dating from prehistoric era to early Christian and Old Croatian items. For more information, check out their website.
Museum of Fine Arts is another important classical arts spot in the city. Notably, it features 3500 art pieces. The oldest ones date back to 14th century and the collection extends into the modern era. There are many valuable pieces by Croatian masters and artists from the territories of ex-Yugoslavia. Additionally, international artists featured all have a connection to Split.
Galleries
The setting at Ivan Mestrovic Gallery is worth the visit alone. Don't let that sway you from going inside and enjoying the works of the most important Croatian sculptor of the 20th century and beyond. Ivan Mestrovic was a master sculptor, architect and writer. His work is seen today in many places around Croatia and the world. His statues are impressive and convey emotions so well it is almost unpleasant at time. Don't miss his work while in Split.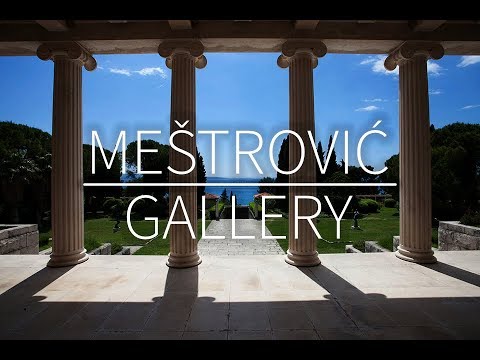 For more contemporary art you might want to check out Jaman Art Gallery. This hip gallery features the work of local academic painter Danijel Jaman. Undoubtedly, it is vibrant, colourful and energetic. Location of the gallery is within the historical centre and is definitely worth a visit.
If you're more into frogs, Split even has an option for you at Froggyland, where you can find a unique collection of 507 taxidermy frogs depicting the everyday life of humans.
Don't Forget the Theatre
Croatian National Theater of Split or HNK, as the locals call it, first opened back in 1893. It is one of the oldest surviving theatres in Dalmatia. At the time of its completion, the theatre could hold 1,000 people, making it the largest in South-eastern Europe at the time. HNK has seen it all - from many names to the great operas and operettas of Ivo Tijardović, the Italian occupation during WWII, to almost complete destruction in a fire of 1970. Today, HNK Split puts on hundreds of performances a year - from ballets and operas to plays, orchestra concerts and festivals. If you have the chance to visit the theatre, you won't be sorry. Here is the full schedule of events.
Make sure to explore beyond these recommendations as Split truly has something for everyone.
Which Split Croatia Beach to choose?
Not only is Split the most beautiful city with stunning people and a ton of things to see and do, but Split is also blessed with some fantastic beaches, several of which are within walking distance of the centre.
Bacvice
There was no doubt which beach needs to be the first on this list. While it might not be the biggest, Bacvice is perhaps the most renowned beach in Croatia. It is a staple of Split. Short walk from the Diocletian's Palace, this city beach is traditional swimming spot for Split locals. Today it is popular with locals and visitors alike. It is a sandy beach with plenty of shallow area, perfect for a game of Picigin, which originated in Split. The game itself is very simple. The only real goal is to keep a small ball in the air for as long as possible without holding it. With the shallow water and soft, sandy bottom, the game allows for fun acrobatics while running and jumping after rogue balls. Bacvice Beach features sun umbrellas and sunbeds for rent and has a paved area suitable for swimmers with reduced mobility.
Znjan and Trstenik
If plenty of amenities is your choice, go for Znjan or Trstenik. These two beaches are connected by a promenade and are both popular. Znjan is the busier of the two with plenty of food and beverage options around. It is popular with families and young people, so make sure to go there early if you are thinking of spending some time there. Alternatively, go for Trstenik. This pebbly beach is quite spacious and there are plenty of sun umbrellas and sunbeds for rent. It is managed by Radisson Blu Hotel and is very well maintained. There are also cafés around so you will have an option of grabbing a quick drink while there.
Bene
Bene is a beach is perfect for those looking to stay active or simply looking for a bit more shade. Pine trees surround this interesting rocky beach with man-made plateaus and sandy bottom. It is a part of a recreational centre. Nearby there are tennis courts, an open air gym, football field and children's playground. It is a perfect choice for those who wish to enjoy some physical activity on Marjan Hill and cool off in the refreshing Adriatic.
Kasjuni
Kasjuni is another beautiful beach in Marjan area. It lies towards the western point of Marjan and provides for nice views over the hill. It is a pebbled beach accesses by road, local bus number 12 or by walking or cycling from the city centre. There are amenities on the beach including a lounge bar and parasols and sunbeds for rent. Interestingly, the only Split nude beach is also very close.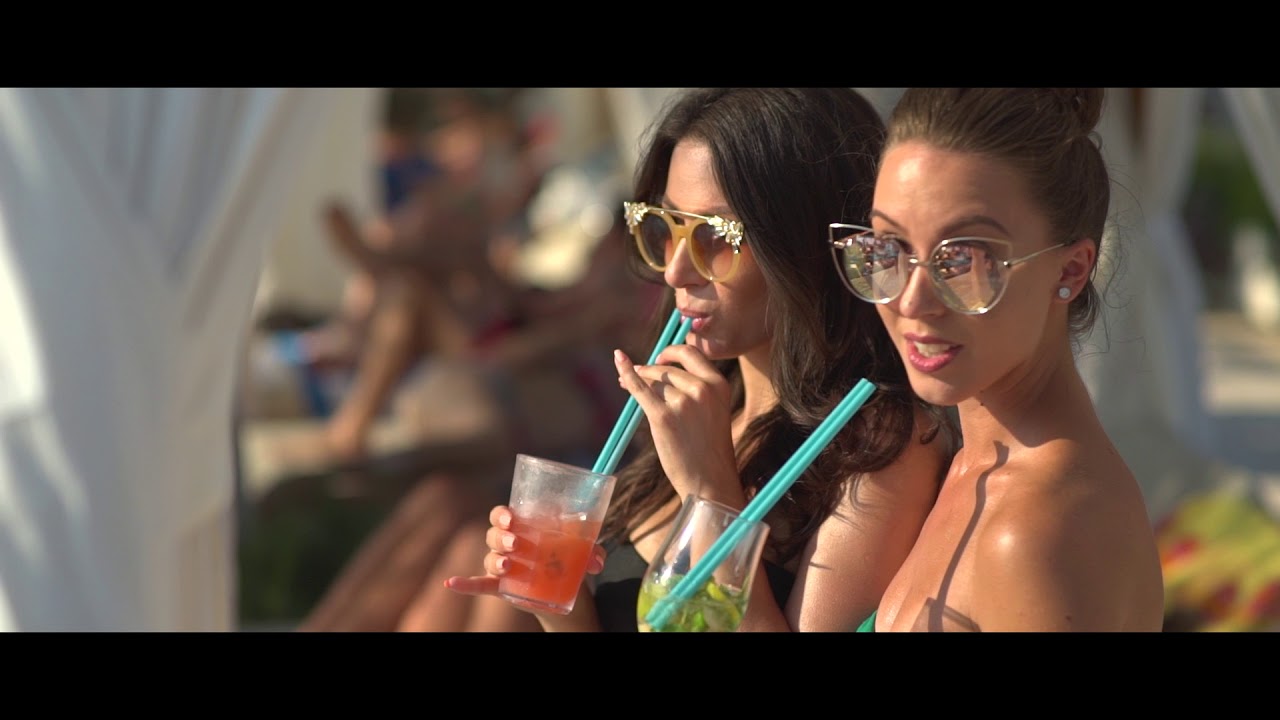 Kastelet and Jezinac
Not really side by side, but very close to each other are beaches Kastelet and Jezinac. They are both very close to Ivan Mestrovic Gallery. Kastelet mainly attracts younger crowd, so be prepared for plenty of noise and activity. It is a good place to meet the locals. It is made up of either fine or larger pebbles. Jezinac is pebbly and sandy in parts and is popular with families as it provides a safe place for children to swim. Both there beaches have nearby cafés and bars and will have some basic amenities.
Does Split Croatia have sandy beaches?
Split is blessed with some sandy beaches. First that comes to mind is Bacvice beach, but nearby Firule is also a beautiful sandy beach. It is close, but usually not as crowded as Bacvice. Some beaches like Bene will have sandy bottom, while not having a sandy shore. Those that dislike sand getting in their beach gear will find this to be the perfect combo.
Marjan – green lungs of Split
Marjan Forest Park covers the westernmost tip of Split Peninsula. It is a green oasis, which has been cherished by the citizens of Split for generations and is considered the 'lungs of the city.' It covers a vast area, the size of New York's Central Park and offers a myriad of activities and sites. Take the challenge of the Marjan vertical run. It is a great adventure destination in general, with biking and rock climbing of particular interest. There are countless paths what wend through the forests and along the coast, revealing a well-tendered landscape, jagged beaches, vista points, ancient chapels, and even a zoo.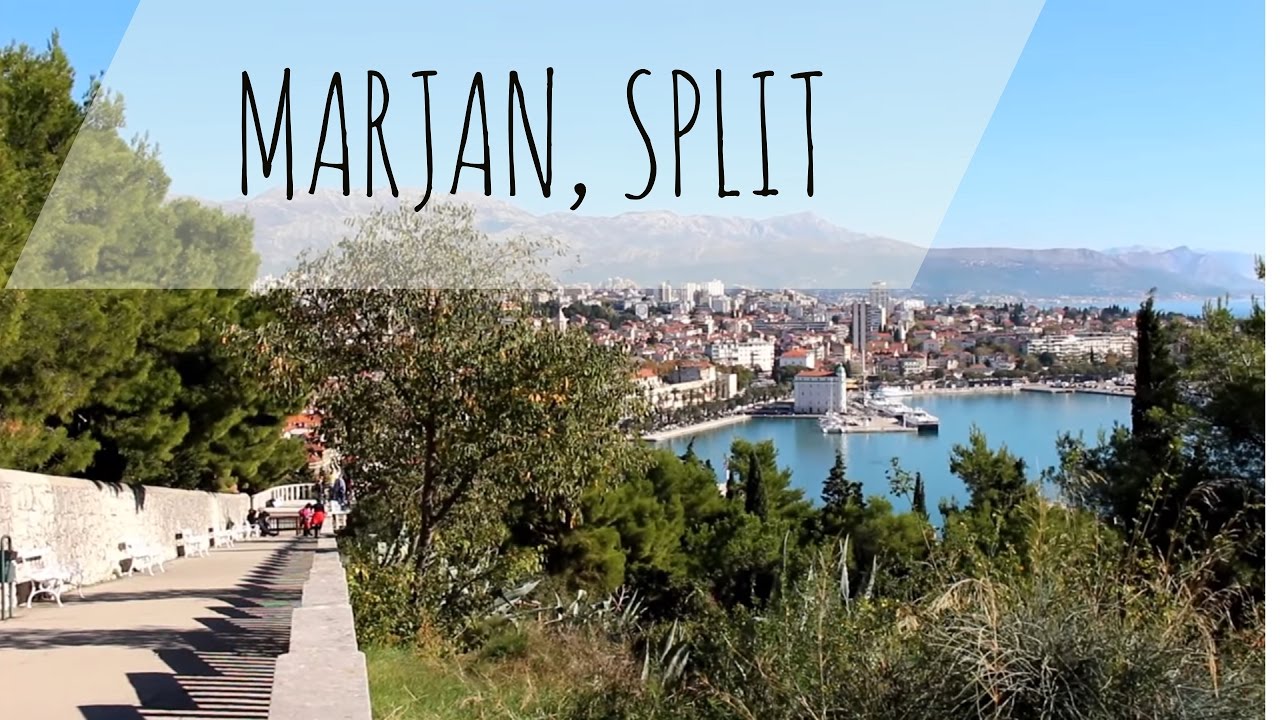 You can take an easy stroll or a jog to the peak of Marjan hill, Telegrin, marked by the Croatian flag at 178m above sea level offering breath-taking views over Split and the Adriatic horizon. Alternatively, conduct your Marjan discovery on bike, which you can rent from the Northern Entrance to the park (a.k.a. Marjanska Vrata) for 15kn per hour; there are plenty paved roads and off-road routes to choose from.
Spots to Discover
Sustipan: A peninsula that closes off the city harbour to the west is an old cemetery nestled on a cliff face. It is a popular rock climbing spot for if you have the gear.
Sv. Jere Church: This magnificent little church was constructed into the rock face in 1500; a Croatian version of the Petra of Jordan if you will.
Vidilica Café: Found at the summit of a flight of stairs from taken from the Varos neighbourhood, here you can sip your coffee while taking in the best city panoramas.
The Zoo: Probably one of the smallest animal havens in the world but a great visit for kids.
Kašjuni and Bene Beaches: We've already mentioned these wonderful beaches that provides a quiet city getaway in pristine nature.
Getting to Marjan
It is prohibited to drive through Marjan Forest Park but you can park by the Northern Gate (a.k.a. Marjanska Vrata). Get to the Northern Gate on foot by heading up Plinarska Street directly behind the National Theatre of Split (HNK), cross Prilaz Vladimira Nazora Ulica and continue west down Mandalinski Put. You can also get to Marjan from the city by climbing the stairs to Vidilica from the Varoš neighbourhood west of Riva promenade.
Alternatively, you can access from the southern side by passing through the Marjan tunnel to the Meje neighbourhood and turn right at the T-junction and continue west along Setaliste Ivana Mestrovica until a ramp stops you from driving further. Park nearby and walk the rest of the way.
You can also hop on bus 12 from Riva and get off at the last stop, directly by Bene beach.
Hajduk Split – Torcida Split
Where to begin with Hajduk Split? This iconic football club with long and illustrious history is more than just a football club. It is the single most recognizable symbol of the city. The club itself was formed in 1911 while Croatia was a part of Austro-Hungarian Empire. Four college students, away at a university in Prague, Czechia, laid the foundation for Hajduk. Their names were Fabjan Kaliterna, Vjekoslav Ivanisevic, Lucijan Stella and Ivan Sakic.
Crazy History
Throughout its history, Hajduk Split conquered many national and local championships and cup titles. In 1924 ten of their players played in the starting line-up of national team of Yugoslavia in the game against Czechoslovakia. Famous Split composer Ivo Tijardovic composed an operetta in Hajduk's honour in 1926 entitled "Queen of a Ball". During World War II Hajduk was proclaimed the official team of the antifascist movement. They played a game against the team of the British Army in Bari, Italy, in front of forty thousand people. It is said this was the biggest attendance for a sporting event during WWII in Europe. During the 1970's Hajduk won 4 Yugoslav National Championship titles and 5 successive cup titles. It became the first football champion of Croatia following the Homeland War of 1990's.
Currently, the club is in turmoil and it has been a while since it won a title. In 2008, Hajduk Split became a first sporting joint-stock company in Croatia. Through this model, the club is financed through local businesses, Split City Government and the fans. While the club is struggling at the moment, there is an inevitable feeling the return of Hajduk is just a matter of time. As the most popular local saying goes, "Hajduk lives forever".
For more on the club's history and detailed information on their calendar and tickets, check out their website.
Torcida
Torcida Split, official supporter's club of Hajduk is the oldest football "firm" in Europe. They were formed in 1950 in Zagreb, the capital of Croatia. It is nothing short of ironic Torcida was formed in the city that houses Hajduk's eternal rivals – Dinamo Zagreb. Torcida and its influence on local culture is the reason for the status Hajduk holds in Split and the rest of Croatia. Where ever you go in Split, you will see symbols of Torcida painted on sides of buildings and cars. Young and old are seen walking around with shirts bearing Torcida's logos and chants. And this is not on game day. This is just a regular day in Split. There are branches of Torcida all over the country, especially along the coast.
They can be seen as hooligans at times, but no one can deny this organisation is well known for stepping in when the community needs them. Torcida Hajduk has been seen organising relief efforts during disasters, like 2020 earthquakes in central Croatia. Every year they organise various humanitarian efforts and get involved in the community. But on game day, they create the type of environment you can't help but watch in amazement and cheer on. Torcida is in many ways indivisible from Split local culture. If you take a look at their 70's birthday celebration in Split, you will know just how true this is.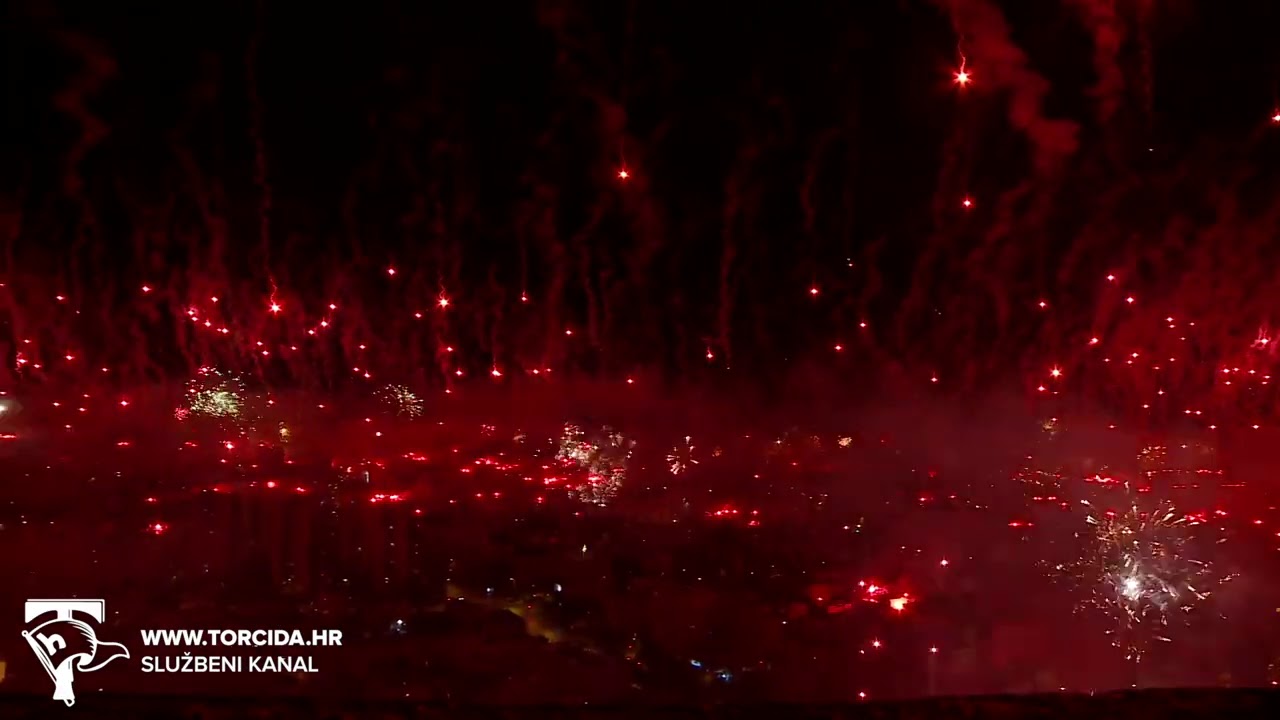 Hajduk Experience
While there are a handful of ways you can really dig deep into Split's local life, partaking in the events of Split's beloved football club, Hajduk, is certainly one of them. A game at Poljud stadium, which was built in the late 1970s for the Mediterranean Games, will not be your ordinary football experience, however. Thanks to Hajduk's loyal and fanatical supporters, Torcida, the games at Poljud are a spectacle you'll remember for a lifetime. From the flares to the songs and organized choreography, you just might become a Hajduk fan forever. The best games to catch are the derbies against Dinamo, Rijeka, and Osijek - and if there aren't any games going on while you're in town, you could always take a tour of the stadium instead.
5 Things You didn't Know about Split
It has the oldest cathedral in the world
We regards the Cathedral of Saint Domnius as the oldest Catholic cathedral in the world that remains in use in its original structure. It was consecrated at the turn of the 7th century AD
Death of the last legal Roman Emperor
On April 25, 480 the last legal Emperor of the Western Roman Empire Julius Nepos was killed on the streets of Diocletian's Palace. There is even a street bearing his name and a mural with his biography in the city.
It has the most Olympic medal winners of any city in the world per capita.
Split is a famous sporting city. From Wimbledon winner Goran Ivanisevic to semi-religious phenomena of Hajduk to more than seventy Olympic medal winners.
Morpurgo, the third oldest bookstore in Europe
There are several things in Split which might go in the European top five in its category, one of them is Morpurgo bookstore. One of the most prominent members of local Jewish community Vid Morpurgo founded it in 1860 on the Split's Pjaca. It is the third oldest in Europe still operating in the same venue.
It is the only city in the world that produces chocolate in the shape of a vinyl record which actually plays music!
Work of a local chocolatier Marinko Biskic, chocolate records that play music are his attempt to connect his two greatest passions in life.
For these and more fabulous facts about this amazing city, here are 25 things to know about the Dalmatian capital.