Capital of Dalmatia, City of Emperor Diocletian – welcome to Split, Croatia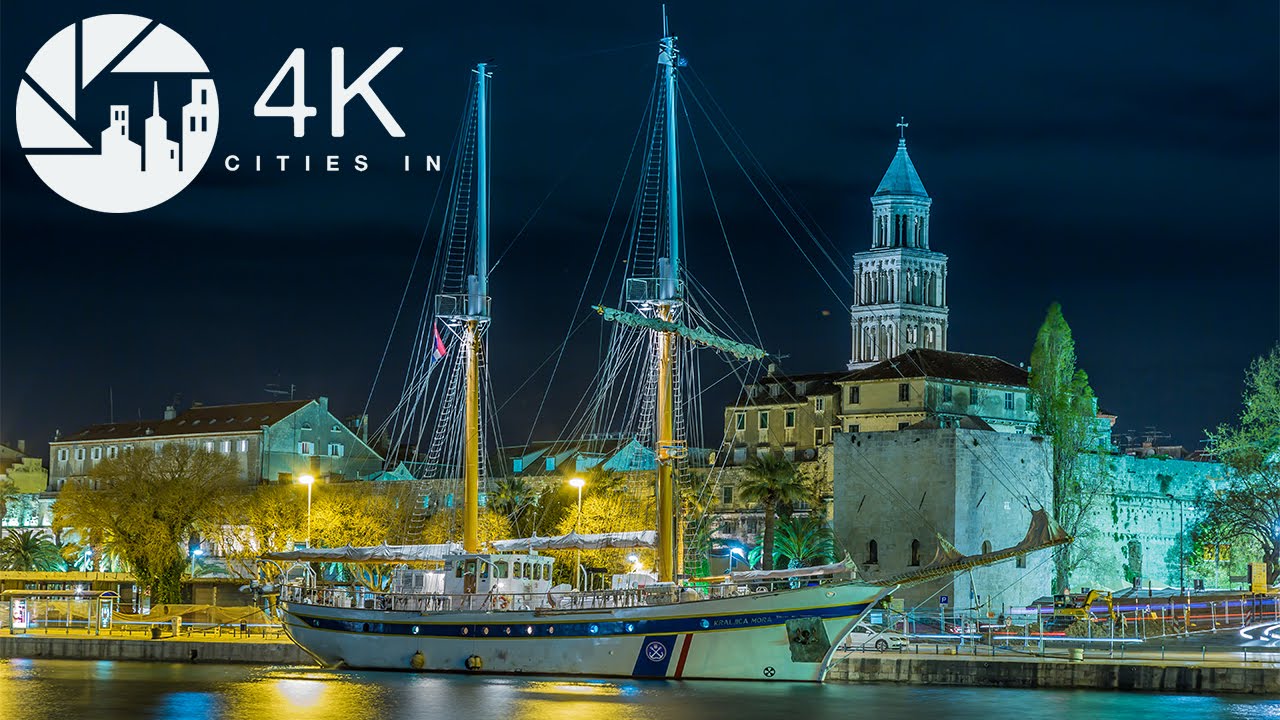 It was formerly known as the Gateway to the Islands and a mere transit destination for the majority of tourists. Today, Split is one of the hottest destinations on the Adriatic.
Its attractiveness to foreigners dates back several centuries. UNESCO World Heritage Site Diocletian's Palace has reinvented itself from the Roman Emperor's retirement home to one of the coolest places to eat, drink and explore culture in Croatia.
Is Split Croatia worth visiting?
What do you want out of your Split holiday? Local history and lore? The historical centre within the area of the Roman Palace of Emperor Diocletian is brimming with stories and legends. Within its magical walls, there is a mosque, a synagogue, and a basement which is known all over the world thanks to its hosting of HBO's Game of Thrones. But it is in the alleys and squares that the palace comes alive. There are always new bars, cafes or restaurants and a lot more to discover.
Do you want to enjoy the laid back Mediterranean lifestyle? There is much, much more to the city than just the Palace. Walk along the stylish Riva, having enjoyed your two-hour people-watching coffee first, and continue along the new West Coast Riva and ACI marina, followed by a trip to Marjan Hill, the green lungs of the Dalmatian capital.
Are you a fan of art and culture on your trip? Do you want to explore every second of your stay? There are museums and art galleries aplenty, including the famous Mestrovic Gallery. Clearly, there are beaches to explore, increasingly attractive shopping, and some truly magnificent day trips. Those same islands are out there, but with an increased tourism offer, and the growing prowess of Inland Dalmatia – a fast emerging cultural and adventure playground – is worthy of exploring.
Depending on the time of the year you decide to visit, Split will give you plenty of Mediterranean vibe, amazing areas to explore within and outside of the city, areas for swimming or being active, as well as plenty of delicious local food and wine. If any of this sounds like your type of vacation, book your flights to Split!
Is Split Expensive?
Compared to some other parts of the country, it can be expensive during summer especially. However, with a bit of good quality information (that's why we're here), you will be able to pretty much avoid overspending. Compared to some popular European destinations, it is rather moderately priced or even cheap. Split is a popular travel destination, it stands to reason it will have its tourist traps and businesses that survive mainly on tourists. However, Split is also Croatia's second largest city, so it is by no means solely dependant on tourism or foreign visitors. There are plenty of businesses catering mainly to locals and you will be able to find some great value-for-money places outside of the main historical area.
Is Split or Dubrovnik better?
There is no straight yes or no answer. Split being bigger than Dubrovnik holds the key to you answering this question for yourself. Both places are historical cities that make great base for exploring the interesting surrounding area. Split will of course have way more of city amenities to choose from, while Dubrovnik is more focused on tourism as a community. While Split has been a popular international travel destination since recently, Dubrovnik has a long tradition of tourism at a high level. With this in mind, Dubrovnik is perhaps safer and quieter as a destination. This means, Split is generally more exciting. There are some good options for nightlife during the summer in Dubrovnik, but Split will be the winner in this category.
With regards to the islands, beaches and day trips you can take, both offer amazing options. It will probably be easier to find cheaper accommodation and dining in Split, but the prices in the best areas will usually be similar
Split offers more in the way of adventure for independent explorers. It will also offer more of an active local social life and entertainment options. Dubrovnik will offer more in a way of preserved history. Honestly, you should simply visit both.
How long do you need in Split Croatia?
Split is popular for short stays. Surely, many people come to Split on their way down Croatian coast. This is ok if you want to simply visit it to scratch it off your list, but it will not give you a full picture of what the city and the area are like. Split is great for a longer stay of at least 5 days or a week. Within the first two days you can get to know the historical centre and the main tourist areas. After that, you will have enough knowledge to venture further and explore the countryside and some of the islands. What ever time you have left you can use to enjoy the city as a local. Find your favourite beach, restaurant and café. Learn some local phrases and chill out with your new friends from Split.
Is Split pet friendly?
Split is a pet loving city. You will find local cats around fearing nothing and many locals will take their dogs with them were ever they go. Having said this, dogs will not be welcomed in all the stores and businesses, so make sure to inquire before going inside. Seeing how most of the bars and cafés work with outside terraces, dogs are mainly welcome, but they are expected to be on the leash. Additionally, restaurants might be a bit more restrictive.
Hotels make their policies individually, as do owners of the private accommodation. Some will welcome pets of all sizes, some will only accept small ones and some will have specific rooms or units that allow pets in. It is not unusual to have a pet surcharge in local hotels which you need to take into account when budgeting your trip. Some of these businesses will not accept pets at all.
Promet Split, local public transportation operator allows small dogs and pets aboard, but only in carriers without the exposed heads. Seeing eye dogs and other service dogs are allowed on board.
Jadrolinija, the national ferry company, allows dogs, cats and birds aboard their ferries. Certainly, owners assume the responsibility for all animal needs and safety of those around them. All animals need to be on a leash and dogs have to have muzzles except for seeing eye dogs. Small animals are allowed in indoor areas only in boxes or cages. Surcharges may apply for when transporting animals in cabins and indoor areas. Kapetan Luka / Krilo has similar rules.
Split Croatia Weather
Split, Croatia
Split Croatia Map
Detailed maps of Split, Split historical centre and the suburbs are available for download on the website of Split Tourist Board. Follow this link to access the downloadable .pdf files.
How to get to Split
Plane
Airplane is as very popular mode of travelling to Split. Split International Airport Resnik (SPU) handled 3,3 million guests in the year 2019. This made it the second busiest airport in the country. The numbers in the first half of 2021 are far from 2019 because of COVID19 related restrictions. Still, it is the belief of many that Split will soon bounce back to the recent numbers of passengers. Perhaps even increasing those of 2019.
If you are landing in Split airport, you will most probably have no problems making your way around. It is a small airport and easy to navigate. Outside of the arrivals section you will find local taxis and the airport shuttle bus. Shuttle bus will take you to the city's main bus station. Tickets cost 35kn and are available to purchase online from the operator's website.
Public buses are also available and they go from a nearby bus stand. Bus lines number 37 (Split – Trogir) and number 38 (Split Airport – Kastel Stari – Split) are both stopping there. You can find the timetable for all the lines here.
In addition to this, all the detailed information about getting to and from Split airport can be found on our dedicated page.
Split Airport
Split Airport Resnik is around 19km away from Split due north-west. It is in the town of Kastela, very close to the historical town of Trogir. The first airport serving Split area was actually in the town of Sinj. It was opened in 1931. Split would get most of its passengers from here or via a seaplane port in Divulje village close to Trogir. It was in the sixties that the new airport was established in Resnik. The year of opening was 1966. Since then, Split airport grew and was modified. The latest and most important development was finished in 2019. In 2019 the airport expanded to accommodate up to 5 million guests per year. An important addition is the bridge connecting the airport to the bus terminal and parking lot.
Road
If you are traveling to Split from the direction of Zagreb or Rijeka and Istria, the easiest way will be to use the Croatian motorway network. A1 motorway leads you all the way to Dugopolje village where you need to transfer to the local road leading you down into the city. Drive from Dugopolje and entrance to Split can be affected by heavy traffic, but overall it is not a long drive. It is around 20km in length and usually takes around 25 minutes.
If you are travelling from Kvarner or Istria via motorway, you will use A6/E65 motorway to get to Bosiljevo junction where you will transfer to A1 and continue to Dugopolje/Split.
If you are travelling from Dubrovnik, you will be able to transfer to A1 at Ploce town, some 100 km due north-west of the city. To get to Ploce you will use D8 Adriatic Highway (Jadranska Magistrala). Once you transfer to A1 motorway, simply follow the signs for Split and get off the motorway at Dugopolje.
Anywhere along the coast between Dubrovnik and Rijeka you are travelling from, you can use D8 as an alternative to the motorway. Places like Sibenik, Zadar, Crikvenica and already mentioned Dubrovnik and Rijeka are all connected via D8. Without a doubt, it is a beautiful route with plenty of options for stopping and sightseeing. It can, however, be painfully slow as it goes through countless settlements, villages and towns. If you are driving, here are some useful things to know.
Looking for a fast, reliable and trouble-free transfer to or from Split? Contact TC transfer partner Adriatic Transfers for your one-stop solution.
Train
Split Train Station is in the centre of the city, adjacent to the bus station and the ferry port. It is also very close to the historical centre. The most popular line to Split is from Zagreb, but you can get to Split via train from many other smaller stations. The train operator is the national carrier Hrvatske Zeljeznice. Check out their website for departure and booking information.
Boat
Split has always been a busy port. With many populated islands in its vicinity, local traffic is very active. So is the traffic from the rest of Croatian coast. Split is connected with Dubrovnik by high speed catamaran. Kapetan Luka Shipping Company operates two lines details of which you can find below:  
Split – Milna, Brac – Hvar – Korcula – Pomena, Mljet – Dubrovnik
Split – Bol, Brac – Makarska – Korcula – Sobra, Mljet – Dubrovnik
More info on getting from Split to Dubrovnik is available on our dedicated page.
Jadrolinija, national ferry company is very active in Split. This is their route map with blue line standing for car ferries and dotted yellow line depicting fast passengers only boats:
For all the detailed information on all the lines, check out their official website.
Jadrolinija also connects Split to Ancona in Italy via their international line and this is the schedule:
Their detailed price list for ferry to Ancona is here.
For more options and detailed information about connections between Croatia and Italy, check out our page.
Split to Hvar, Vis, Brac, Solta
When it comes to local archipelago of Split, options abound. Having a vacation in Split and missing out on the surrounding islands is nothing short of silly. As seen from the image of local Split area Jadrolinija lines in the previous section, this carrier offers the most options. Do check out Jadrolinija's Split routes on the following link.
Aside from Jadrolinija, Kapetan Luka (Krilo) is also a popular option. Their lines connect Split to Hvar and Korcula. For more information check out the links below:
For more information, Total Croatia has prepared special guides (for all modes of transport) to and from the city: from Dubrovnik; from Zagreb; from Zadar; and from Hvar.
How to get around
The old town and riva is pedestrianised, and therefore getting around on foot is the best option. Distances are not far, and it helps that the ferry, bus, and train terminals are all close by and next to each other.
Split Public Transportation
Split public transportation company is called Promet Split. Its buses connect all the different districts of the city, but also the surrounding area. Split has a large suburban zones gravitating to the city. It connects the areas of towns of Solin and Kastela, all the way to Trogir on one side and down to Stobrec and Omis on the other side. Inland, Promet Split lines reach all the way to the town of Drnis. They also cover the island of Solta. For detailed maps of their city and suburban lines, as well as ticket prices, check out their official website. Most of the locations within Split fall into Zone 1 in the company's price list. Zone 1 tickets for a single ride cost 9kn when bought on the kiosk, 11kn when bought in the bus. Daily ticket is 30kn.
For more detailed instructions on using Split public transportation, check out an intro guide from TCN on using the bus in Split.
Taxis, Uber
There are plenty of options when it comes to taxis in Split. Bigger local companies include Radio Taxi and Zuti Taxi (Yellow Taxi). Other options are the national taxi companies Cammeo and Eko Taxi, and Bolt.
Taxis in Split can be expensive (and you should ALWAYS make sure their meter is on should you use them), so here's what their official pricelists say:
Radio Taxi
Zuti/Yellow Taxi (eng: year round)
Cammeo
Eko Taxi
Bolt Taxi
Uber is another option that is always among the most popular. Their prices are usually very competitive, but they do change to reflect the demand and supply. Make sure to check both UBER and taxi options when searching for a ride.
Whenever possible, use taxi apps in Split. They usually offer significantly cheaper options with the click of your mobile phone. Uber, Zuti Taxi, Bolt, Eko Taxi and Cammeo are just some of the taxi apps you can download. For one thing, we promise they will make your life much easier.
Car rental in Split
Car rental companies are many in Split. Most of them offer reliable and decent service and many are franchises of globally known companies like Sixt, Last Minute, EuropCar and similar. There are also very good Croatian companies that are important players in the market like Nova Rent a Car and Oryx.
Of course, just because these companies are good and trustworthy doesn't mean you don't have to perform your due diligence when hiring a car by giving it a detailed inspection. Go over your contract and don't be shy about asking questions, especially when it comes to insurance coverage.
Split Parking
As many other coastal cities in Croatia, parking can be a struggle to find in Split. There is, however, street parking and plenty of garages around. In fact, we've made a full 2019 TCN city parking guide two years ago that is still mostly accurate. Split Parking is the city company in charge of street parking and many of the garages. Here is the link with the map with all the garages and here is the one with street parking (you have to zoom in a bit to get the exact locations). New addition to Split Parking's arsenal is the mobile app. It allows you to search for available spots, access navigation to the parking and purchase tickets. Some of the reviews don't sound too good, but it is still worth a try. Follow these links for Android and iOS.
What to do in Split: 5 things not to miss
Split is one of the most interesting and exciting cities in Croatia. Obviously, you will not have problems finding things to do when staying here. But, where to start? Out of all the amazing things to explore, which ones you should not miss?
History and Culture
Split is a historical city. First recorded mentions of an Ancient Greek settlement in the area of today's Split date back to estimated 3rd century BC. Crucial urban development was the building of Roman Emperor Diocletian's Palace in 305 AD. The emperor used the palace to spend his retirement days in. Famously, this is where Split was born. Subsequently, it grew from within the vacant palace and turned it into the historical city centre we know and love today. For those who expect to see a palace as a building - in Split, the Palace is the city itself.
Diocletian's Palace and the Historical Centre
Nowadays, Split's historical core is on UNESCO's list of world historical heritage, earning that status in 1979, even before Venice. It consists of Diocletian's Palace, and medieval (or later) buildings inside the Palace and toward Riva (waterfront) or to the west up to Marmontova Street and colonades on Prokurative. Also, the old town includes Riva, the colourful green market, and the area north of Palace, with city Giardino, Art museum complex, and statue of Gregory of Nin, among other things.
This historical centre is perfect for exploration. Simply put on your walking shoes and get lost in the narrow streets of the ancient city. Discover small shops, cafés and eateries. Marvel at ancient architecture and take plenty of photos.
Almost all historical attractions in Split are based in the city's centre, it's a collection of at least Top 10 "what to see" in Split, including Peristil Square, Palace's substructures, Diocletian's quarter, all the main city squares, churches, etc. Also, most of the popular restaurants and cafés are there. The most popular Croatian promenade – Split Riva is also adjacent to the historical centre.
Don't miss
While exploring the historical centre, do not miss the Cathedral of St. Domnius (Katedrala Sv. Duje) and its 57m tall tower. This beautiful cathedral dates back to 7th century, with plenty of alterations done to it throughout history. The bell tower of the cathedral dates back to 13th century. Another must visit historical sight are the cellars of the Diocletian's Palace, as is the nearby Temple of Jupiter. This temple was built in honour of the ancient Roman god Jupiter. Construction lasted between 205 and 305 AD. You can find it just around the corner from Peristil, before the entrance to the temple you can find one of twelve Egyptian sphinxes Emperor Diocletian brought over from Egypt.
Pusti Me Proc Street (eng."Let Me Pass Street") is a narrow street, only 57 centimetres wide. It is just around the corner from the Temple of Jupiter. Typically, only one person can pass through the street at a time, and it surely makes for a great photo op!
Museums and Galleries
While Diocletian's Palace itself is a living and breathing museum, the City of Split boasts many captivating museums and galleries that will have you hooked.
The Split City Museum is located within a Gothic Palace once owned by the Papalic family who settled in Split in the early 14th century. The contents inside tell the story of Split's history, through paintings, sculptures, documents and more. More information is available on the official website of the Split City Museum. On the same website you will be able to find information on the basement halls of Diocletian's Palace. These halls will give you a unique insight into the construction and history of the palace, but also the early history of Split. Aside from their immense historical value, they are recently popular for being one of the filming locations for Game of Thrones Series in Croatia.
Did you know that Split's Archaeological Museum dates back to 1820 and is the oldest museum in the country? On display are archaeological finds dating from prehistoric era to early Christian and Old Croatian items. For more information, check out their website.
Museum of Fine Arts is another important classical arts spot in the city. Notably, it features 3500 art pieces. The oldest ones date back to 14th century and the collection extends into the modern era. There are many valuable pieces by Croatian masters and artists from the territories of ex-Yugoslavia. Additionally, international artists featured all have a connection to Split.
Galleries
The setting at Ivan Mestrovic Gallery is worth the visit alone. Don't let that sway you from going inside and enjoying the works of the most important Croatian sculptor of the 20th century and beyond. Ivan Mestrovic was a master sculptor, architect and writer. His work is seen today in many places around Croatia and the world. His statues are impressive and convey emotions so well it is almost unpleasant at time. Don't miss his work while in Split.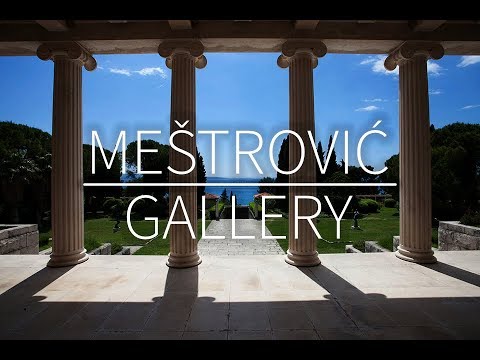 For more contemporary art you might want to check out Jaman Art Gallery. This hip gallery features the work of local academic painter Danijel Jaman. Undoubtedly, it is vibrant, colourful and energetic. Location of the gallery is within the historical centre and is definitely worth a visit.
If you're more into frogs, Split even has an option for you at Froggyland, where you can find a unique collection of 507 taxidermy frogs depicting the everyday life of humans. 
Don't Forget the Theatre
Croatian National Theater of Split or HNK, as the locals call it, first opened back in 1893. It is one of the oldest surviving theatres in Dalmatia. At the time of its completion, the theatre could hold 1,000 people, making it the largest in South-eastern Europe at the time. HNK has seen it all - from many names to the great operas and operettas of Ivo Tijardović, the Italian occupation during WWII, to almost complete destruction in a fire of 1970. Today, HNK Split puts on hundreds of performances a year - from ballets and operas to plays, orchestra concerts and festivals. If you have the chance to visit the theatre, you won't be sorry. Here is the full schedule of events.
Make sure to explore beyond these recommendations as Split truly has something for everyone.
Which Split Croatia Beach to choose?
Not only is Split the most beautiful city with stunning people and a ton of things to see and do, but Split is also blessed with some fantastic beaches, several of which are within walking distance of the centre.
Bacvice
There was no doubt which beach needs to be the first on this list. While it might not be the biggest, Bacvice is perhaps the most renowned beach in Croatia. It is a staple of Split. Short walk from the Diocletian's Palace, this city beach is traditional swimming spot for Split locals. Today it is popular with locals and visitors alike. It is a sandy beach with plenty of shallow area, perfect for a game of Picigin, which originated in Split. The game itself is very simple. The only real goal is to keep a small ball in the air for as long as possible without holding it. With the shallow water and soft, sandy bottom, the game allows for fun acrobatics while running and jumping after rogue balls. Bacvice Beach features sun umbrellas and sunbeds for rent and has a paved area suitable for swimmers with reduced mobility.
Znjan and Trstenik
If plenty of amenities is your choice, go for Znjan or Trstenik. These two beaches are connected by a promenade and are both popular. Znjan is the busier of the two with plenty of food and beverage options around. It is popular with families and young people, so make sure to go there early if you are thinking of spending some time there. Alternatively, go for Trstenik. This pebbly beach is quite spacious and there are plenty of sun umbrellas and sunbeds for rent. It is managed by Radisson Blu Hotel and is very well maintained. There are also cafés around so you will have an option of grabbing a quick drink while there.
Bene
Bene is a beach is perfect for those looking to stay active or simply looking for a bit more shade. Pine trees surround this interesting rocky beach with man-made plateaus and sandy bottom. It is a part of a recreational centre. Nearby there are tennis courts, an open air gym, football field and children's playground. It is a perfect choice for those who wish to enjoy some physical activity on Marjan Hill and cool off in the refreshing Adriatic.
Kasjuni
Kasjuni is another beautiful beach in Marjan area. It lies towards the western point of Marjan and provides for nice views over the hill. It is a pebbled beach accesses by road, local bus number 12 or by walking or cycling from the city centre. There are amenities on the beach including a lounge bar and parasols and sunbeds for rent. Interestingly, the only Split nude beach is also very close.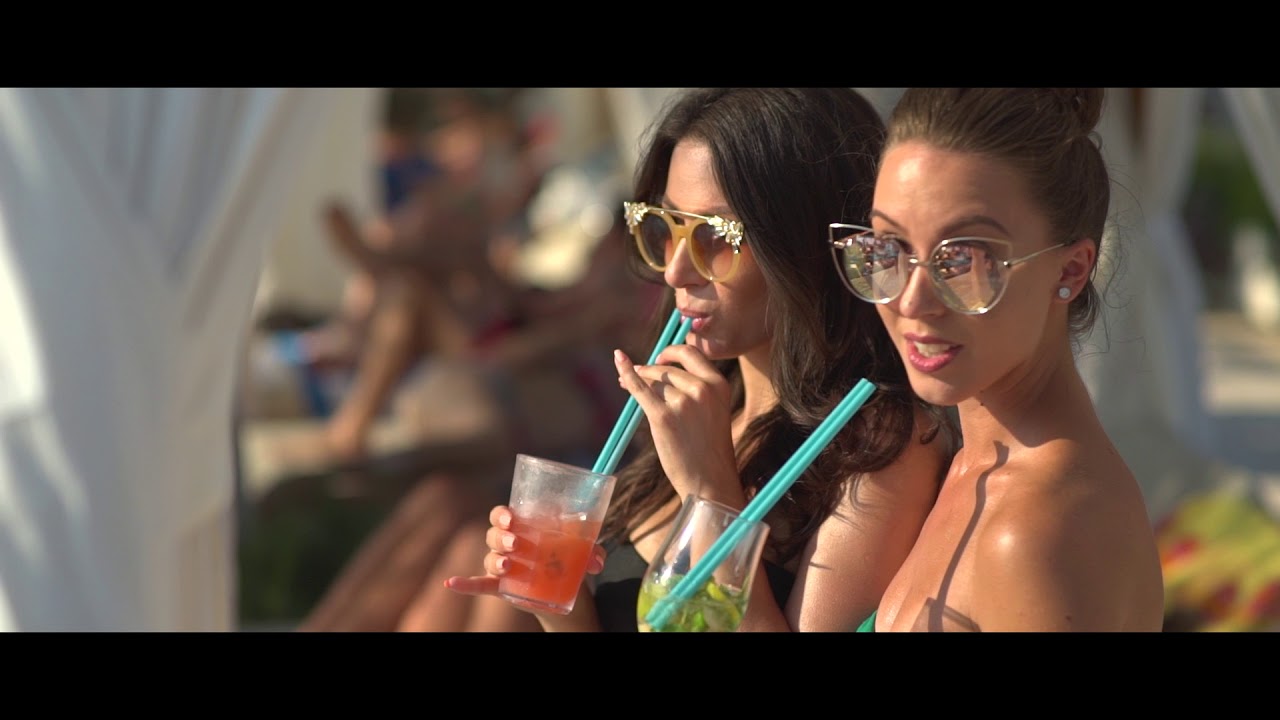 Kastelet and Jezinac
Not really side by side, but very close to each other are beaches Kastelet and Jezinac. They are both very close to Ivan Mestrovic Gallery. Kastelet mainly attracts younger crowd, so be prepared for plenty of noise and activity. It is a good place to meet the locals. It is made up of either fine or larger pebbles. Jezinac is pebbly and sandy in parts and is popular with families as it provides a safe place for children to swim. Both there beaches have nearby cafés and bars and will have some basic amenities.
Does Split Croatia have sandy beaches?
Split is blessed with some sandy beaches. First that comes to mind is Bacvice beach, but nearby Firule is also a beautiful sandy beach. It is close, but usually not as crowded as Bacvice. Some beaches like Bene will have sandy bottom, while not having a sandy shore. Those that dislike sand getting in their beach gear will find this to be the perfect combo.
Marjan – green lungs of Split
Marjan Forest Park covers the westernmost tip of Split Peninsula. It is a green oasis, which has been cherished by the citizens of Split for generations and is considered the 'lungs of the city.' It covers a vast area, the size of New York's Central Park and offers a myriad of activities and sites. Take the challenge of the Marjan vertical run. It is a great adventure destination in general, with biking and rock climbing of particular interest. There are countless paths what wend through the forests and along the coast, revealing a well-tendered landscape, jagged beaches, vista points, ancient chapels, and even a zoo.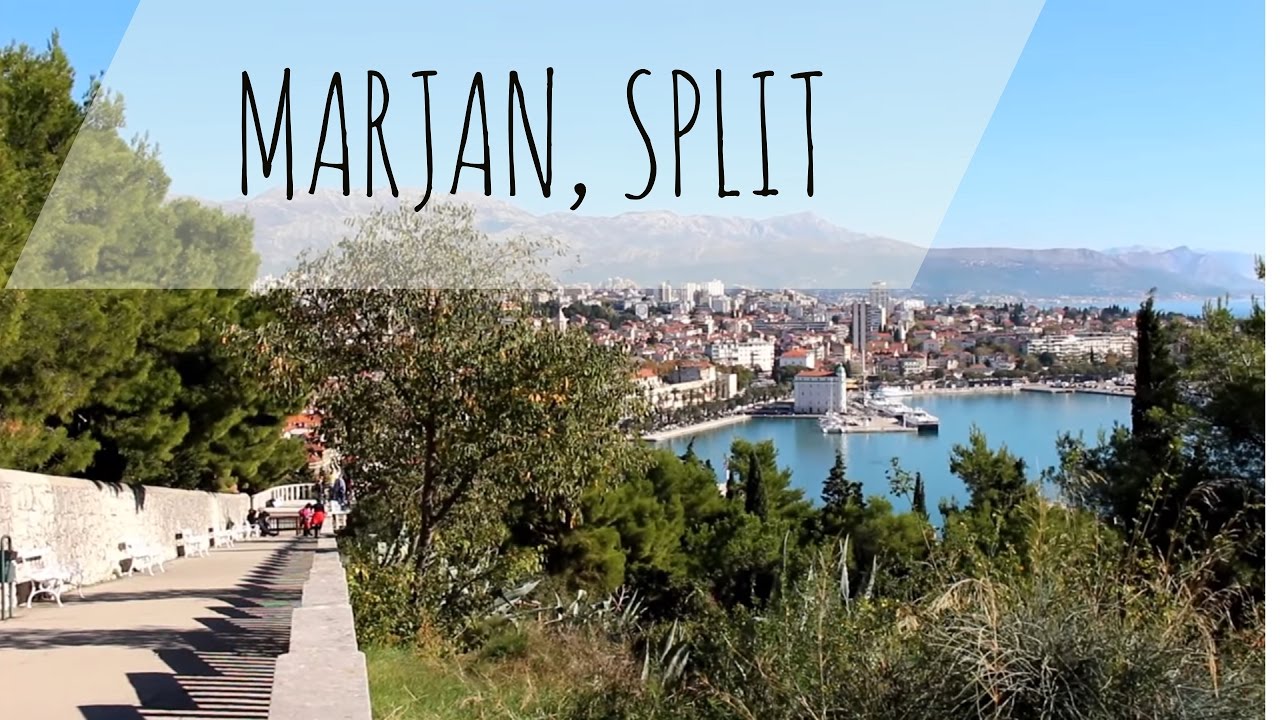 You can take an easy stroll or a jog to the peak of Marjan hill, Telegrin, marked by the Croatian flag at 178m above sea level offering breath-taking views over Split and the Adriatic horizon. Alternatively, conduct your Marjan discovery on bike, which you can rent from the Northern Entrance to the park (a.k.a. Marjanska Vrata) for 15kn per hour; there are plenty paved roads and off-road routes to choose from.
Spots to Discover
Sustipan: A peninsula that closes off the city harbour to the west is an old cemetery nestled on a cliff face. It is a popular rock climbing spot for if you have the gear.
Sv. Jere Church: This magnificent little church was constructed into the rock face in 1500; a Croatian version of the Petra of Jordan if you will.
Vidilica Café: Found at the summit of a flight of stairs from taken from the Varos neighbourhood, here you can sip your coffee while taking in the best city panoramas.
The Zoo: Probably one of the smallest animal havens in the world but a great visit for kids.
Kašjuni and Bene Beaches: We've already mentioned these wonderful beaches that provides a quiet city getaway in pristine nature.
Getting to Marjan
It is prohibited to drive through Marjan Forest Park but you can park by the Northern Gate (a.k.a. Marjanska Vrata). Get to the Northern Gate on foot by heading up Plinarska Street directly behind the National Theatre of Split (HNK), cross Prilaz Vladimira Nazora Ulica and continue west down Mandalinski Put. You can also get to Marjan from the city by climbing the stairs to Vidilica from the Varoš neighbourhood west of Riva promenade.
Alternatively, you can access from the southern side by passing through the Marjan tunnel to the Meje neighbourhood and turn right at the T-junction and continue west along Setaliste Ivana Mestrovica until a ramp stops you from driving further. Park nearby and walk the rest of the way.
You can also hop on bus 12 from Riva and get off at the last stop, directly by Bene beach.
Hajduk Split – Torcida Split
Where to begin with Hajduk Split? This iconic football club with long and illustrious history is more than just a football club. It is the single most recognizable symbol of the city. The club itself was formed in 1911 while Croatia was a part of Austro-Hungarian Empire. Four college students, away at a university in Prague, Czechia, laid the foundation for Hajduk. Their names were Fabjan Kaliterna, Vjekoslav Ivanisevic, Lucijan Stella and Ivan Sakic.
Crazy History
Throughout its history, Hajduk Split conquered many national and local championships and cup titles. In 1924 ten of their players played in the starting line-up of national team of Yugoslavia in the game against Czechoslovakia. Famous Split composer Ivo Tijardovic composed an operetta in Hajduk's honour in 1926 entitled "Queen of a Ball". During World War II Hajduk was proclaimed the official team of the antifascist movement. They played a game against the team of the British Army in Bari, Italy, in front of forty thousand people. It is said this was the biggest attendance for a sporting event during WWII in Europe. During the 1970's Hajduk won 4 Yugoslav National Championship titles and 5 successive cup titles. It became the first football champion of Croatia following the Homeland War of 1990's.
Currently, the club is in turmoil and it has been a while since it won a title. In 2008, Hajduk Split became a first sporting joint-stock company in Croatia. Through this model, the club is financed through local businesses, Split City Government and the fans. While the club is struggling at the moment, there is an inevitable feeling the return of Hajduk is just a matter of time. As the most popular local saying goes, "Hajduk lives forever".
For more on the club's history and detailed information on their calendar and tickets, check out their website.
Torcida
Torcida Split, official supporter's club of Hajduk is the oldest football "firm" in Europe. They were formed in 1950 in Zagreb, the capital of Croatia. It is nothing short of ironic Torcida was formed in the city that houses Hajduk's eternal rivals – Dinamo Zagreb. Torcida and its influence on local culture is the reason for the status Hajduk holds in Split and the rest of Croatia. Where ever you go in Split, you will see symbols of Torcida painted on sides of buildings and cars. Young and old are seen walking around with shirts bearing Torcida's logos and chants. And this is not on game day. This is just a regular day in Split. There are branches of Torcida all over the country, especially along the coast.
They can be seen as hooligans at times, but no one can deny this organisation is well known for stepping in when the community needs them. Torcida Hajduk has been seen organising relief efforts during disasters, like 2020 earthquakes in central Croatia. Every year they organise various humanitarian efforts and get involved in the community. But on game day, they create the type of environment you can't help but watch in amazement and cheer on. Torcida is in many ways indivisible from Split local culture. If you take a look at their 70's birthday celebration in Split, you will know just how true this is.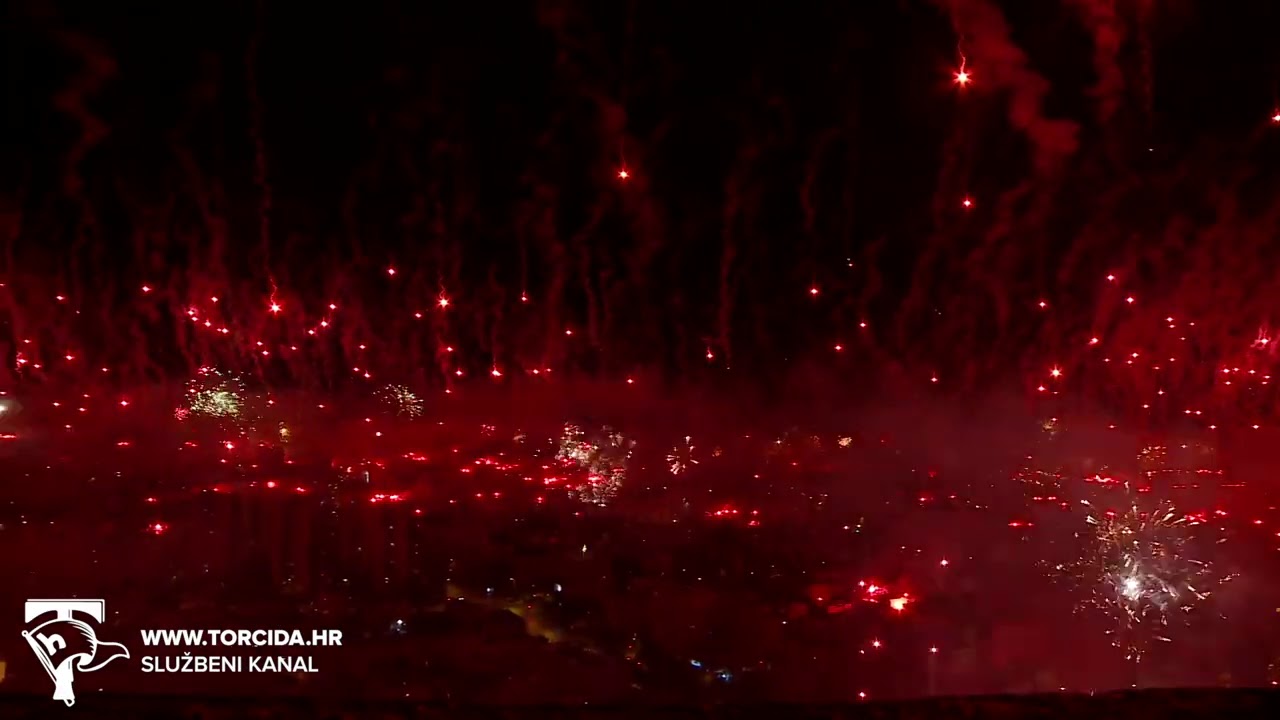 Hajduk Experience
While there are a handful of ways you can really dig deep into Split's local life, partaking in the events of Split's beloved football club, Hajduk, is certainly one of them. A game at Poljud stadium, which was built in the late 1970s for the Mediterranean Games, will not be your ordinary football experience, however. Thanks to Hajduk's loyal and fanatical supporters, Torcida, the games at Poljud are a spectacle you'll remember for a lifetime. From the flares to the songs and organized choreography, you just might become a Hajduk fan forever. The best games to catch are the derbies against Dinamo, Rijeka, and Osijek - and if there aren't any games going on while you're in town, you could always take a tour of the stadium instead. 
Where to stay in Split
Many travellers to Croatia that have only recently discovered this destination are surprised when they learn Split is actually a rather new travel hotspot. It is an ancient, important regional centre, so there were always people travelling and staying in Split, but for much of its modern history it was mainly a transit point. A hub for further travelling to the islands or towards the south of the country. Today, it is being discovered by international travellers. This means the local accommodation is growing and becoming more diverse.  
Split Croatia Hotels
While there is plenty of choice in Split, peak season will often see many of the local hotels booked up. Booking early is a great strategy in normal year. In 2021, while the COVID19 related restrictions are still not lifted completely, last minute bookings will be more common. You might even catch some special offers and discounts.
Recommended Split Hotels
Radisson Blu Resort & Spa
Radisson Blue is a 5 star seaside property with plenty of rooms and a wide range of amenities. It is a large resort complex that will appeal to all those wishing to relax in luxury and pamper themselves. Not far away from the historical centre of Split (30-40min walking), Radisson provides a rarely seen opportunity to enjoy all the comfort of a beachfront resort within a big urban area. Great service, amazing sea views, modern and spacious room, and a great spa centre will have this hotel ranking high on many people's wish lists.
Hotel Park
It is often tradition that enriches a hotel. They know this well in the oldest Split hotel – Hotel Park. It was opened in 1921 becoming the first modern hotel in the city. Its café has been one of the centres of local social life for decades. After a thorough renovation Hotel Park continues providing excellent service to new generations of discerning guests. Great restaurant and a nice offer of wellness amenities, including a salt room, are going to appeal to many. The rooms in this 5 star hotel are endowed with a spirit of old world charm, while café and breakfast are going to make you sit and enjoy yourself for longer than you've planned. Hotel Park is conveniently located close to popular Bacvice beach and the city's historical centre.
Le Méridien Lav
Although it sits just outside of the city borders, in suburban settlement of Podstrana, it would be a shame to omit this hotel from the list. Old Lav Hotel was a staple of luxurious accommodation in Split and synonymous with great service. After the acquisition by Le Méridien it was thoroughly renovated into a beautiful beachfront property with high quality standards. This 5 star resort style hotel is a great choice for those wishing to vacation in luxury, away from the main urban hustle and bustle. It provides top class amenities and dining so you will not have to leave the property during your stay unless you want to. With great spa & wellness centre and top class dining outlets, Le Méridien Lav will be your one stop shop for a relaxing and re-charging holiday.
Cornaro Hotel
Looking for centrally located accommodation, but don't want to give up on great service, amenities of a larger hotel, and high quality standard in room design? Hotel Cornaro has you covered. This 4 star property is located a stone's throw away from the Diocletian's Palace. It is an elegant hotel with spacious rooms and pleasant public areas. The staff is very friendly and keen to help and their breakfast spread will provide the perfect start to the day. Of course, hotel's location will be the main draw for many. While staying in Cornaro most of Split's most famous landmarks and social life spots will be within easy reach.
Marvie Hotel & Health
Marvie is the first ever health hotel in Croatia. It features an amazing wellness & spa centre focused on relaxation and rejuvenations. On-site fitness centre is also available as are MediDerm anti-aging clinic and a dental medicine centre. Along with a large indoor pool, hotel's rooftop pool terrace is especially popular with guests. All this is available within easy walking distance for Firule beach, close to all the necessary urban amenities and the historical centre. Marvie is a 4 star hotel with great reviews and plenty of reasons to make your stay in it a long one.
Best Split Croatia Boutique Hotels
Vestibul Palace
"Centrally located" is a term used often to describe hotels. Vestibul Palace gives it a whole ne meaning. This boutique hotel is located at the very centre of Diocletian's Palace. It was made by merging three different residences, one from Roman era, one originally in gothic style and one designed under renaissance era. It is hard to imagine a better foundation for a classy accommodation. Vestibul Palace offers beautifully decorated 5 star rooms and high service standards. It is one of the most renowned boutique hotels in the country. Along with amazing building and great accommodation, amenities offered to guests including private boat tours will have you booking your next stay as soon as you leave.
Palace Judita Heritage Hotel
On the main square within the historical centre sits Palace Judita. This renovated 16th century building houses a 4 star heritage boutique hotel with beautiful interiors reminiscent that evokes the ideals of classical luxury. Located on 13th century Narodni Trg (People's Square), popularly known as Pjaca, you can be certain Palace Judita will help you connect with the authentic spirit of old Split. Along with beautiful décor and a good offer of additional services, one of the key strengths of the hotel is knowledgeable and very helpful staff. They will ensure you not only have a pleasant stay, but also give advice on how to use your time in Split the most effectively.
Aparthotel Posh
Newcomer on the scene, aparthotel Posh is a modern and sleek 5 star property. It offers brand new, superbly furnished suites and a lovely infinity pool terrace with sea view. It is located just above Zenta marina and Trstenik beach. That is a central location, close to the historical centre of Split and within easy walking distance to some of the best city beaches and related amenities. Key words in aparthotel Posh are design and space. All units are spacious, feature a full kitchen facility and are designed to suit all the needs of a modern travellers. The building itself is beautiful and compliments the location perfectly. Staff is very attentive and knowledgeable and the offer of additional services will make your stay at Posh an experience to remember.
Heritage Hotel 19
This beautifully decorated 4 star property is very conveniently located between the historical centre of Split and Marjan park. Riva promenade, main sightseeing spots, recreational areas and beaches are all within easy walking distance. The hotel itself features carefully designed interiors with outside dining terrace perfect for enjoying the pleasant Mediterranean weather. High standards of accommodation and great service in the heart of the city will tick all the right boxes for those looking for a boutique hotel in Split.
Time Hotel
While there are many amazing boutique hotels within the historical centre, not everybody wants to be in the centre of the action. In Gripe neighbourhood of split is a modern 4 star boutique hotel Time. It is the proof you don't always have to go to a large hotel if you want your spa & wellness pampering while on holiday. Time features comfortable rooms of modern, clean design. It features a new wellness centre that boasts Finnish sauna, Jacuzzi, Turkish bath, massage and facial treatment rooms and much more. One of the key points is breakfast which is a la carte and offers enough amazing options to satisfy the most demanding of palates.
Split Apartments, Air BnB's, Villas
Croatians love owning rental properties. Traditionally, Croatian people own their real estate and rarely rent. This is why many people today own multiple properties, often handed down to them from their parents or grandparents. Many of these get converted into apartments or houses for rent during the summer season or year round. With this in mind, there is plenty of choice out there, but the quality varies immensely.
When looking for an apartment within Split make sure to get all the necessary information before making your decision. Some of the places can be tiny and look bigger in photos and some will be beautiful inside, but will be surrounded by ugly or poorly maintained buildings.
On the upside, there are many apartments that were just recently renovated and adapted to renting. There are usually well decorated with new installations and furnishings and will offer all the luxury of a higher end hotel accommodation at a lower price.
House and villas for rent are more numerous around the city than within Split. With amazing countryside area and beautiful islands, it's not difficult to see why. For a family vacation or a romantic retreat definitely go for something outside of the main urban sprawl and enjoy a bit of peace and quiet and amazing natural beauty of the local area.
What is the best area to stay in Split Croatia? (neighborhoods)
Sprawled out under Klis Hill, Split is full of interesting neighbourhoods to stay in. Depending on whether you are after amazing views, different local communities or proximity to amenities, your choices might vary. Budget, of course, is another important aspect to consider.
A few years ago, leading local tour guide, Ivica Profaca, wrote a very detailed overview of the neighbourhoods of the city for TCN. Starting with an overview of the neighbourhoods for your needs, Ivica then took us on the following weekly tour: Diocletian's Palace; then the quiet labyrinth on Marjan; then Meje, the district with a view; after that a visit to the land of Hajduk; then the beach heaven of Bacvice and Firule; then off the beaten path; and finally, a journey back in time to the Socialist era.
Where to Eat in Split?
Best Split Restaurant?
Of course, we are not going to tell you the best restaurant, simple because it would be impossible to do so. The fact is, there are amazing restaurants in Split in basically all the price brackets. It will be up to each individual hungry traveller to decide on what makes a restaurant great in their mind. However, we can tell you there are some great fine dining options in Split, but we might go for something a bit more personal and intimate. There are great little places all around Split's most popular areas that will feature truly local dishes. Explore those if you are after something authentic to Split and you just might find the best restaurant in town, according to you.
Recommended Split Croatia Restaurants
With plenty to choose from, we could make a much longer list, but we'll leave something for your to discover on your own. To help you start your dining adventure in Split, here are some of our favourite restaurants.
Zrno Soli
Zrno Soli is a fine dining establishment located in ACI Marina in Sustipan. The restaurant features amazing views over bay towards Riva promenade. It is 10 years old and within that time it became renowned for great quality food and amazing service. The menu consists mostly of Croatian dishes with special emphasis on sea food. The presentation might be modern, but the aromas and tastes are very much traditional. It can be pricy, depending on what you eat and drink. But, if you are looking for a great restaurant where everything is up to par even for the most demanding clientele, you will come to Zrno Soli.
Konoba Matoni
Konoba ma:Toni is a charming restaurant close to Bacvice and the ferry port. It focuses on general Mediterranean inspired dishes. The key are locally sourced ingredients and seasonally changed menu. With beautiful indoor and outdoor seating area, it makes for a perfect place for a summer lunch or a romantic dinner. In Matoni they also pride themselves with a selection of vegan dishes and special kids' menu. Wine list features some local and regional favourites and plenty of wines per glass.
Bokeria Kitchen & Wine
Speaking of good wine selection, Bokeria Kitchen & Wine is a place for all hungry wine lovers. Bokeria is set in the historical centre of Split and makes great use of the beautiful historic building it occupies. Food on the menu is mostly Mediterranean in its essence and relies heavily on the quality of primary ingredients and delightful simplicity. But, Bokeria will not shy away from some international favourites like burgers and tacos which will always come prepared with their on twist on the familiar theme. With great selection of wine that will be recommended by knowledgeable and pleasant staff, comes great selection of appetizers and bites that will make Bokeria perfect for both large meals and light lunches or snacks.
Mazzgoon
Restaurant Mazzgoon features modern Croatian cuisine. Young team of the restaurant named after a stubborn burden animal push their own vision of what modern eating in Croatia should be. And people love it. Restaurant is within the city's historical centre and outside seating will be a special treat, being surrounded by ancient buildings Food on the menu is creative and undeniably inspired by local favourites. The presentation of the food is beautiful and the overall vibe is of an energetic and exciting eatery well worth visiting more than once.
Reastaurant Kadena
We are finishing the list off with fine dining. Kadena restaurant is an upscale dining spot adjacent to Zenta port/marina. The emphasis is on high quality ingredients and perfectly presented dishes. Suitable for both private and business dining, Kadena provides everything you need to dine in style. Menu is rich with options. It features Croatian and international favourites including Wagyu beef. At Kadena, you will have great options for breakfasts and snacks as well as main afternoon and evening meals. Wine list is one of the best in Split with plenty of top quality Croatian wines as well as carefully selected international options.
Best Split Fast Food and Street Food Places
When in Split, you will have plenty of options for affordable and interesting fast food. Whether you are looking for a quick bite during your night out, or you want to have a full lunch to go, you will find something perfect for you. These are just some of the great places we enjoy visiting ourselves.
Popaj
Popaj (Popeye) is a local legend. It is a typical old-school Croatian fast food serving everything and looking less than appealing. However, the prices are great, food is delicious and long working hours saw many drunken nights end well because of their life saving greasy food. Popaj's menu is full of hot sandwiches, pizzas, tortillas, burgers and of course – cevapi. Cevapi are a favourite street food of Croatia (originating in Turkey, came here via Bosnia) that has mostly moved away from the street and into restaurants. It is therefore a welcomed pleasure finding these delicious minced meat treats in their street food form.
BBQ Skatula
It is advertised like "the only true barbecue place in Split" and that just might be right. It certainly might be the best. Skatula specialises in delicious barbecue favourites like ribs or pulled chicken and pork. You can find Skatula at the corner of Pojisanska and Viska, next to Popeye. They do take-out and delivery. You will however get the best experience if you buy and eat their food right at the spot while it is still hot and succulent. BBQ Skatula is a must visit fast food place for all barbecue lovers.
Sexy Cow
More meat you say? No problem. Sexy Cow is your mandatory stop on the quest for meat based fast food goodness. They do have a Veggie Cow on their menu which is delicious, but the star of the show are meat dishes with emphasis on beef. There are rump steaks, burgers and chicken dishes in wrap form and they are all equally delicious. Sexy Cow is going to be on the more expensive side when compared to some other fast food places in Split, but the price is still very reasonable.
Daddy Cool
Take a break from all the meat and visit Daddy Cool, Split's first falafel bar. Ok, you can still find meat in their food if you so want, but the vegan options might be the way to go here. Daddy Cool makes great falafels and makes them pop with a nice selection of topping and great pita bread. Hummus is another star of the show. Their hummus bowls will leave you happy and pondering your next visit. Find Daddy Cool in the historical centre of the city in Zrinsko Frankopanska Street.
Misto Street Food Factory
Don't mind the complex name. Misto is actually a very cool place that is not just about the food, but also about the vibe. This is the kind of street food place where you get more for your money if you come to it and eat at the spot. It's colourful menu includes burgers, zucchini and potato fritters, vegan flatbreads, kus kus and much more. Interesntigly, there is also a selection of cocktails to enjoy at very affordable prices. Misto is a family run business with creative and interesting menu powered by local ingredients.
Where should I go for dinner in Split?
Needless to say, it again depends on the type of dinner you want, but the truth is, most restaurants will offer completely different experience during the evening. Night time changes the look of the city. The historica centre with narrow, stone cobbled streets will offer a special setting during the evening. Places that are too hot to sit in during the summer day become transformed into a perfect setting for a romantic dinner. Also, restaurants with the view to the city's promenade of Diocletian's Palace will offer much nicer backdrop when all the lights are on and the stars are out.
Are there any Michelin star restaurants in Croatia?
This is a very common question. There are currently seven Michelin star holders in Croatia. None of them are unfortunately in Split, which is surprising and hopefully soon to change. Closest of these to Split are LD Terrace in Korcula town on Korcula island and Pelegrini in Sibenik. Michelin guide recommended restaurants in Split are:  ZOI, Zrno soli, Kadena, and Dvor. In Trogir there is also Konoba TRS.
Is Split expensive for food and drink?
When it comes to prices, Split will hae both extremes. There are certainly places that are overpriced and historical centre restaurants and bars will undoubtedly be on the more expensive side. But, there are also many options that are very reasonably priced and some downright cheap places for food and drinks. It is all up to you to get informed and definitely, check the menu before sitting down and ordering. There is no need to overpay when in Split.
Where to party in Split: bars, cafés and nightlife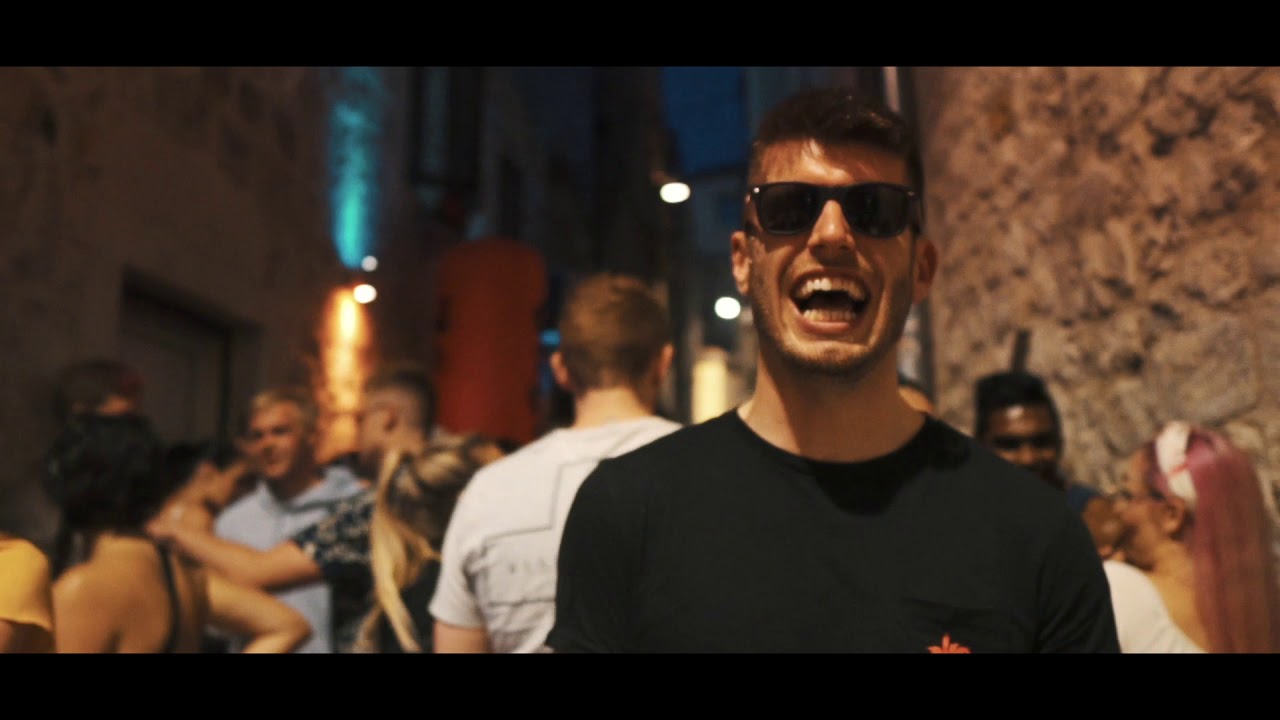 Split Riva
Riva is Split palm-lined promenade. If you leave this city knowing nothing else about it, you've missed the whole point of living in Split. Riva is by far the most popular and important social artery of the city. It has been a place of socialising and relaxing for centuries and today represents first stop for many travelling to Split. Enjoying your favourite beverage (coffee) in one of the numerous open terraces on Riva is an absolute must for many locals and guests alike. People watching is also a must as is getting lost in conversation. There is no excuse for visiting Split and missing out on the true spirit of Mediterranean living by not enjoying Riva.
Most Instagrammable Split cafés and bars
Lvxor Café and Restaurant
Lvxor is located on Peristil Square. This information alone is enough to let you know it is set in one of the most beautiful and important spots in the city. Surrounded by impressive palace pillars, the Cathedral of St. Domnius and ancient Egyptian sphynx, Lvxor boasts one of the most impressive settings in Croatia. Interior is also amazing with the Roman-gothic column still preserved in the middle of the bar and beautiful decorated ceilings.
The Daltonist Craft Bar
Just outside of Diocletian's Palace, this cool bar offers quite a selection of craft beers, cocktails and other drinks, as well as some welcomed bar food. It is the rustic interior of the bar and the presentation of cocktails that make is very Insta-friendly. You will hardly be able to resist snapping a few photographs while there. Don't think for a second the look of the place is the only thing worth visiting Daltonist for. It is a great addition to Split bas scene and a great place to go out to with friends.
Cinema Bar – CineStar 4DX, Mall of Split
Mall bars and cafés often leave much to be desired when it comes to the décor and general feel. Cinema Bar in Mall of Split is an exception to this rule. This recently opened bar is a part of a CineStar multiplex movie theatre. It was designed by renowned Croatian interior designers Dean Franic i Sasa Sekoranja and is a total eye candy. Colourful, yet not overwhelming, Cinema Bar features an eclectic mix of furniture and spacious design. It is adorned with movie posters and books and provides for a great place for drinks with friends.
Noor Bar
Noor Bar advertises itself as "Probably the biggest small bar in the world". Its tiny interior is beautifully decorated and well worth photographing, especially the dimly lit bar area. The bar is within the Diocletian's Palace area, and the narrow street and nearby stairs offer seating opportunities for the patrons. The setting is amazing and it will make you stick around for quite some time. Bar's famous cocktails are both delicious and beautiful to behold.
Any of the Riva Cafés
Realistically, any of the cafés on Riva promenade might find themselves on the list of instagrammable places simply for the location they occupy. Terraces of these bars and cafés will give you wonderful views of the promenade and the port. People walking down Riva will come in all shapes and shades of interesting – from the eccentric to the gorgeous.
 Is Split Croatia good for nightlife?
With large population of young people and growing in popularity among young guests, Split is known as a city where you can have plenty of fun at night. This is especially true during the summer. So, Split is great for nightlife, but not during the entire year. Rainy winter and late autumn months could leave you bored at night.
Here's a look at some of the best nightlife in the city.
Is Split Croatia a party place?
Since globally popular Ultra Music Festival started doing their European festivals in Split, the reputation of the city as a party destination. If you are coming to Split for partying, know that you will have options, especially if you are looking into the surrounding areas and islands as well. Hvar Island and Split in one party vacation during the summer, might be the right recipe. However, Split is far from being just a party destination. You will be disappointed if you expect 24/7 partying on all the city streets and beaches. When travelling to party, take into account Dalmatian islands as well and take note of where and when big festivals are held.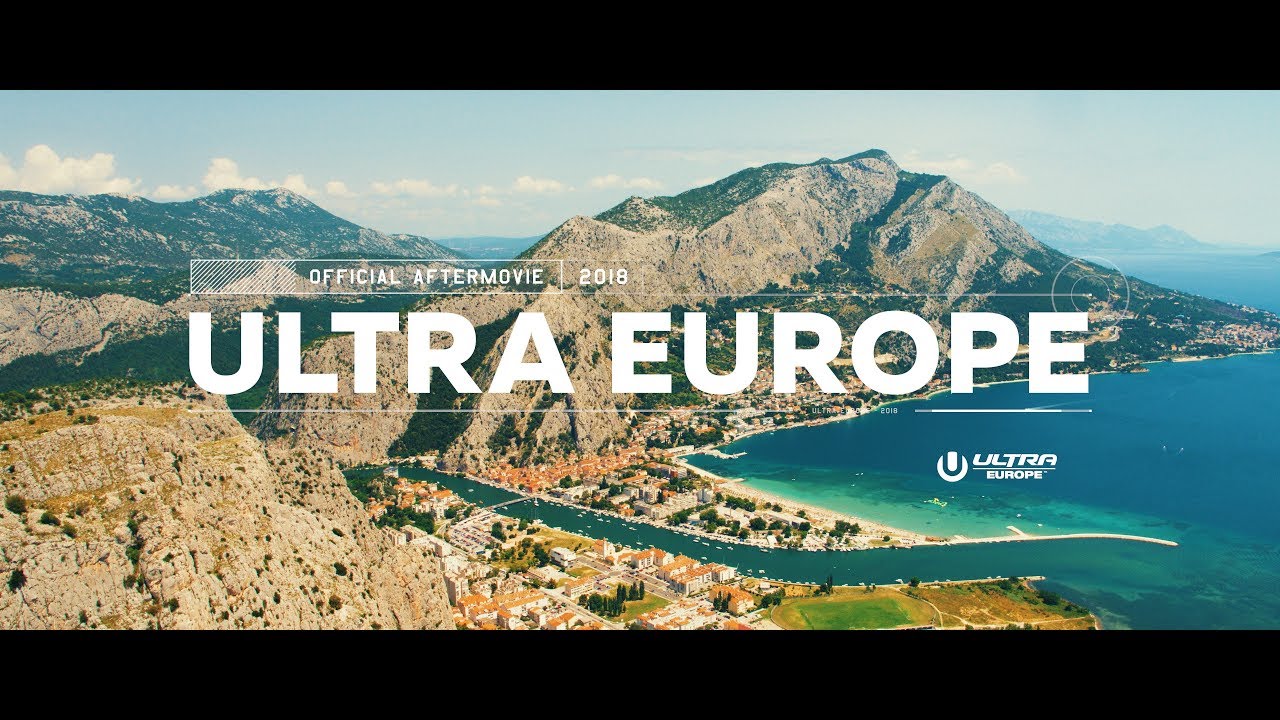 Top 5 day trips from Split
Walking Tours
With a city of such pedigree and rich history, you know walking tours are going to be popular. Historical tours are the most popular, but are also a great way of getting to know the layout of the city centre. We recommend doing them as soon as you arrive. With a good local guide, the city will let you in on its many secrets, legends and stories. Group walking tours are very affordable and simple and hiring a private guide will give you the most opportunity for customization.
Game of Thrones filming locations are also a popular addition to walking tours, although for real fans of the show, they are best combined with a visit to Klis Fortress outside of the city. Other walking tours include food and culinary tours.
Boat tours, charters, cruises
These are some of the most popular day trips out of Split. With so many beautiful islands around, it is hardly a surprise island hopping is such a popular choice. With regular ferries to Solta and Brac which take just an hour, a day trip to the islands on a budget is more than feasible.
Most, however, opt to go just that little bit further. Hvar, Vis and the Blue Cave on Bisevo remain the most popular options, and every tour agency will have a planned excursion. There are group options with bigger boats and ships that will see you enjoying your day out without spending too much. In larger groups you are also likely to meet interesting people and socialise during the tour. Private boat charters are also very popular as they enable you to discover less known and less crowded areas.
Wine Tours, Countryside Exploration
Around Split there are some amazing wineries and vineyards. Centuries long tradition of wine making has made local vintners into masters of their craft. Some of the most exciting wineries can be found around kastela, in the town of Skradin, and in Sibenik and Split hinterland. Croatian varieties are the most popular in the area and among them you will find the world famous Zinfandel, locally known as Crljenak Kastelanski.
Wide and diverse countryside region of Dalmatia is also full of interesting local eateries, countryside estates and food producers. Culinary tours or simply long weekend lunches away from the city are very popular with locals and tourists alike. Many Croatians will swear the best food is found away from the urban areas. Along with beautiful setting and clean air, this type of dining experience is one you shouldn't deprive yourself of.
Nearby Towns and Sights (Sibenik, Trogir, Zadar)
Again, the choices are almost too numerous to handle. Close to home, Klis Fortress is better known as Meereen to Game of Thrones fans (here is how you get there by bus from Split), and Inland Dalmatia is a fascinating cultural and adventure playground, just 30 minutes by car from the coast. Many locals have little idea what is 'behind the mountain'. Here are 25 things they are missing – and you are, too. The UNESCO town of Trogir is just the other side of the airport, while the magnificent Krka National Park is an hour away by bus or car. Many make it a national park double by taking in Plitvice Lakes as well.
For a comprehensive look at the nearby interesting detonations, check out our list of places within an hour of driving (pretty much) from Split.
A bit further away to the north you will find amazing historical towns of Sibenik and Zadar. Other popular day trips are to Dubrovnik, Mostar, and Medjugorje (don't forget your passport for all three) – long but rewarding days, and they all add to the diversity of the tourist offer of Split.
Active & Adventure Tours
One thing you will undoubtedly notice with Split locals is how everyone seems to be very fit. This is not just in your head, Split is probably one of the most active cities in this part of Europe. Sports and physical activity of all kinds are very popular, so it makes sense active guests can find something for them during their vacation in Split. Aside from all the activities you can do on Marjan Hill or in local sports and fitness centres, there is quite a selection of active day trips to consider as well.
Nearby Cetina river provides great options for rafting or canoein trips. There are also extreme canyoning experiences for those brave and fit enough. There is a zip line over Cetina as well with the views that will leave you breathless. Sea Kayaking tours and stand up paddle tours are growing in popularity in Split area. Rock climbing is popular in Omis area. There are bicycle tours on island of Hvar and in the hinterland and hiking is great just about anywhere in the area. Snorkelling and scuba diving are also among the most popular activities. For those not looking for much physical strain, ATV safaris, jeep safaris or sailing might be better options.
Top 5 Day Trips
Our quick choice for five specific best day trips out of Split goes like this:
Boat tour to Brac and Solta
Wine tour on Hvar Island
Krka Waterfalls tour (combined with Sibenik or local winery visit)
Cetina River rafting
Combination of Split history and Game of Thrones filming locations tour (with Klis Fortress)
5 Things You didn't Know about Split
It has the oldest cathedral in the world
We regards the Cathedral of Saint Domnius as the oldest Catholic cathedral in the world that remains in use in its original structure. It was consecrated at the turn of the 7th century AD
Death of the last legal Roman Emperor
On April 25, 480 the last legal Emperor of the Western Roman Empire Julius Nepos was killed on the streets of Diocletian's Palace. There is even a street bearing his name and a mural with his biography in the city.
It has the most Olympic medal winners of any city in the world per capita.
Split is a famous sporting city. From Wimbledon winner Goran Ivanisevic to semi-religious phenomena of Hajduk to more than seventy Olympic medal winners.
Morpurgo, the third oldest bookstore in Europe
There are several things in Split which might go in the European top five in its category, one of them is Morpurgo bookstore. One of the most prominent members of local Jewish community Vid Morpurgo founded it in 1860 on the Split's Pjaca. It is the third oldest in Europe still operating in the same venue.
It is the only city in the world that produces chocolate in the shape of a vinyl record which actually plays music!
Work of a local chocolatier Marinko Biskic, chocolate records that play music are his attempt to connect his two greatest passions in life.
For these and more fabulous facts about this amazing city, here are 25 things to know about the Dalmatian capital.
How to be a Split Local?
Being a Split local is not one thing. There are numerous ways of living a true Split lifestyle. This is a city with a long history, but so are many others. What distinguishes Split from many historical places is its long history of being a large urban area. Split has its local culture and values. It is a city with a soul of a small town. True Split locals are hard to impress. Your famous name or face might be enough to get you special attention in some other places, but not here. Split locals have their own way of living. Their own "đir".
How to Blend in?
Be cool. Be relaxed. Split way of doing things is without stress.
Whatever your personal style is, make sure to wear it proudly.
Be active in sports, music or art. You don't have to pick all three, but you have to pick one.
Have an opinion on everything, especially football and politics. Make your opinion heard. Don't fact check.
Even if you don't like football, support Hajduk. At least when they're playing against Dinamo Zagreb.
Drink coffee on Riva. Go to Marjan Hill on the weekend. Learn to play picigin.
The best thing you can do when trying to impress Split people is not trying to impress them. They don't care. Neither should you. Individuality works and stress is unhealthy.
When looking to be a Split local, find a favourite song by a famous local artist and shed a tear when you hear it.
Be proud of Split. Complain about it during the winter and praise it during the summer.
Learn how to pronounce "'Ko more ovo platit!?" and don't even worry about what it means. Just say it when you feel good. You will feel good often, when you are in Split.
Concerts, Festivals and Events in Split
Being the second bigger city in the country. Split's yearly calendar of events and festivals is understandably full of interesting happenings. Even with COVID19 related restrictions not fully lifted during 2021 it still makes sense to read up on what's happening in Split before arriving.
Festivals
Before the COVID-19 pandemic, the festival scene took off, giving the city a very vibrant cultural feel. The most famous event is Ultra Europe, but Days of Diocletian, the Feast of Sv. Duje, Advent in Split, and the long Split Cultural Summer all more than play their part.
Split Summer Festival (Splitsko Ljeto) will go on in 2021 under special social distancing and other anti-COVID measures. We are still waiting for the posting of the official program online. Make sure to check for it here prior to your arrival. Split Summer Festival traditionally starts on July 14th
Ultra Europe was set to go on in 2021, but there is not real confirmation on the part of the organisers. In fact, the speculations say they will most likely cancel it for this year. To stay atop of the information regarding Ultra Europe Festival, check out their official website.
Split hosts some of the best film festivals in the country. Take the Mediterranean Film Festival, for example, in the outdoor cinema of Bacvice Beach. It has become one of the most important cultural events in the city. This year it is happening in late June, 17th to 26th to be exact. To check out the program or book tickets, follow this link.
FIBRA Fest is going to go ahead in the beginning of July with some important national and regional music names like Edo Maajka, Vojko V or Detour in attendance. Catch more information on this open air festival's official Facebook page.
Learn more about the various festivals in the Dalmatian capital.
Music and Entertainment
Music and concerts are very important to the local population. When the weather warms up it becomes easier to find musical entertainment in numerous city clubs and outdoor venues. Pandemic measures made concert announcements very difficult. Most of the events are confirmed at the last minute. With this in mind, it is not easy finding out concrete information about events ahead of time in 2021. The best thing to do is to start checking for local events a few weeks before you come to Split. We will also be bringing important news and announcements on Total Croatia and Total Croatia News.
Sport
All the sports lovers in Croatia are hoping to get back to the stadiums and arenas in 2021 after a year of mostly staying at home, watching the games on TV. Summer will see broadcasting of EURO 2020 games around the city, in cafés and other open areas. Towards September, we are expecting the start of the new season of popular team sports in Croatia. Hajduk football club will once again be playing on the beloved Poljud Stadium. Hopefully, this season the fans will be back in the stands. Famous basketball club KK Split will also head into the new season to the delight of numerous basketball fans in the city. Many other team sports like water polo, volleyball or handball are due to start towards the end of the summer. Let's hope we get to watch them again with the roaring noise of loyal fans in the background.
Split Marathon
Split Marathon is happening on 26th of September. It is a sporting event with multiple races: marathon and relay marathon, half marathon, 5K run and kids' race for children up to 14 years of age. The races start from Riva and they go around some of the most beautiful parts of Split. If you can't race, at least come and cheer. This event promises to be a true celebration of running in the sportiest city in Croatia. More information is available on the event's official website.
Sinj Alka
Although, not solely a sporting event, but also a cultural-historical celebration, Sinj Alka is one of Croatia's most renowned yearly events. It is held in town of Sinj and this year it is scheduled between 6th and 8th of August. Sinj Alka is a traditional equestrian tournament with a 306 years long tradition. The tournament commemorates a great victory in a battle between Croats and the overwhelmingly powerful Ottoman army in the year 1715. It is an impressive event where riders on horses, in full traditional costumes, gallop down the track and try to hit a small target suspended above the track with their spears. For more information, follow this link.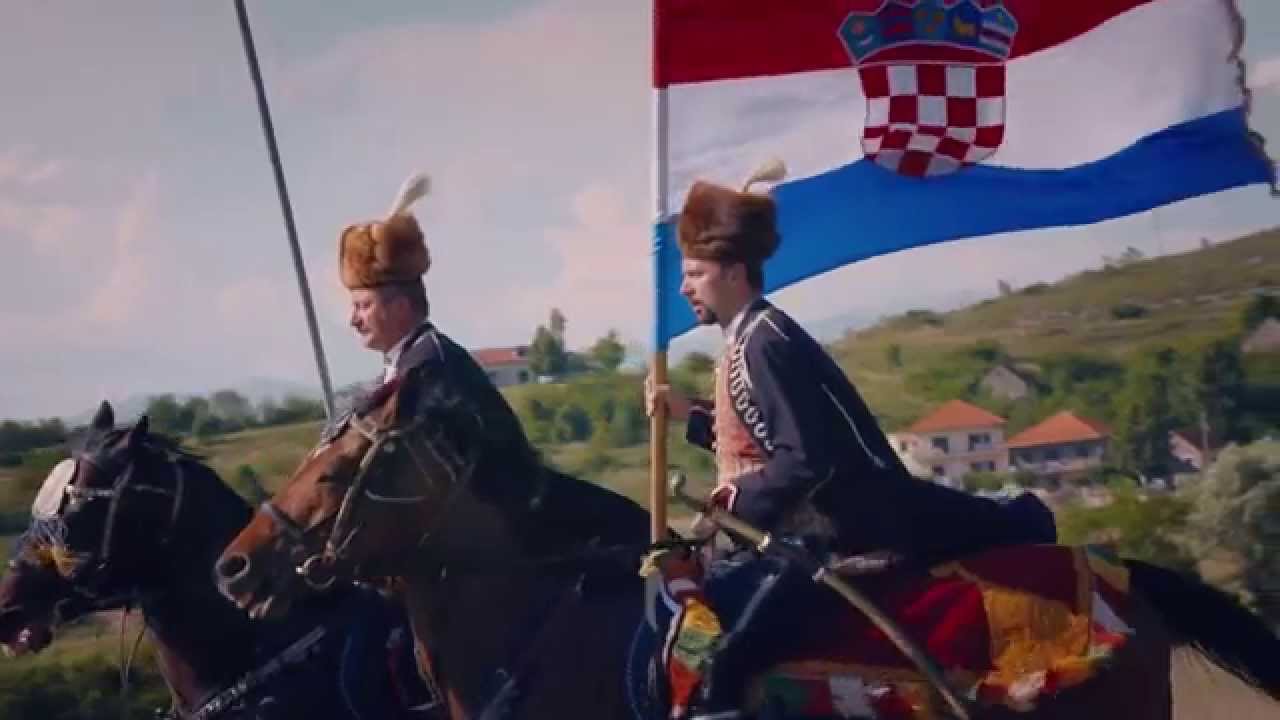 Conferences and Meetings
With meetings and conferences still badly limited by the global pandemic, it is going to be another challenging year for Split's business and professional events sector. However, this city is well known for attracting many national and international events. For example, Croatia Boat Show that features cutting edge boats and naval technology is a must-visit event for all the boating enthusiasts and professionals. GAST Fair that gathers professionals from the world of food and beverage technologies is also a yearly event worth keeping in mind. This year we are also to see Split Tech, 6th international conference on smart and sustainable technologies. It will take place on September 8th to 11th.
Split for Kids
As any other city full of amenities, there will be plenty to do for children in Split as well. Much like with adults, the activities will multiply during the summer. City beaches are mostly kids friendly and provide a great setting for fun in open air. Adjacent to the main beaches are usually bars and cafés all of which will have kids friendly options. In fact, fun in the sea will be the main theme for most of young travellers to Split.
Split people are outdoorsy and so are their children. Use this and really explore the areas like Marjan Hill or local parks like Zvoncac. You could organise a cycling trip to local beaches for the entire family.  Or you could prepare a nice picnic and hike to the beach or park.
Tours and Events for Kids
Many of the main destinations around the city will also have lovely beaches and areas for children, so don't worry about bringing them on tours. Please do however check with the operator that the tour is kids friendly. Adventure tours like jeep safaris, ATV safaris or sea kayaking will often cater to children, but will most likely have some age or height restrictions.
If your children are interested in ancient history, or at least fantasy stories, make sure to take the time and tour Diocletian's Palace and Klis Fortress with them. If they are of the age where they can begin to understand the magnitude and history of these places the memories created will last them a lifetime.
Needless to say, large shopping malls or large hotels and resorts will have kids' corners and specialised activities. If you are going to the cinema, make sure to inquire about the language of the program you are going to watch. While most movies are not dubbed over, program for kids often are.
Certain festivals and events will offer activities for children. We already mentioned Split marathon, but there are others like Summer Theatre for Children on Bacvice organised by the Puppet Theatre of Split. There is also a children's music festival worth mentioning. Mali Split Festival takes place in an open air venue and is quite a showcase of young talent.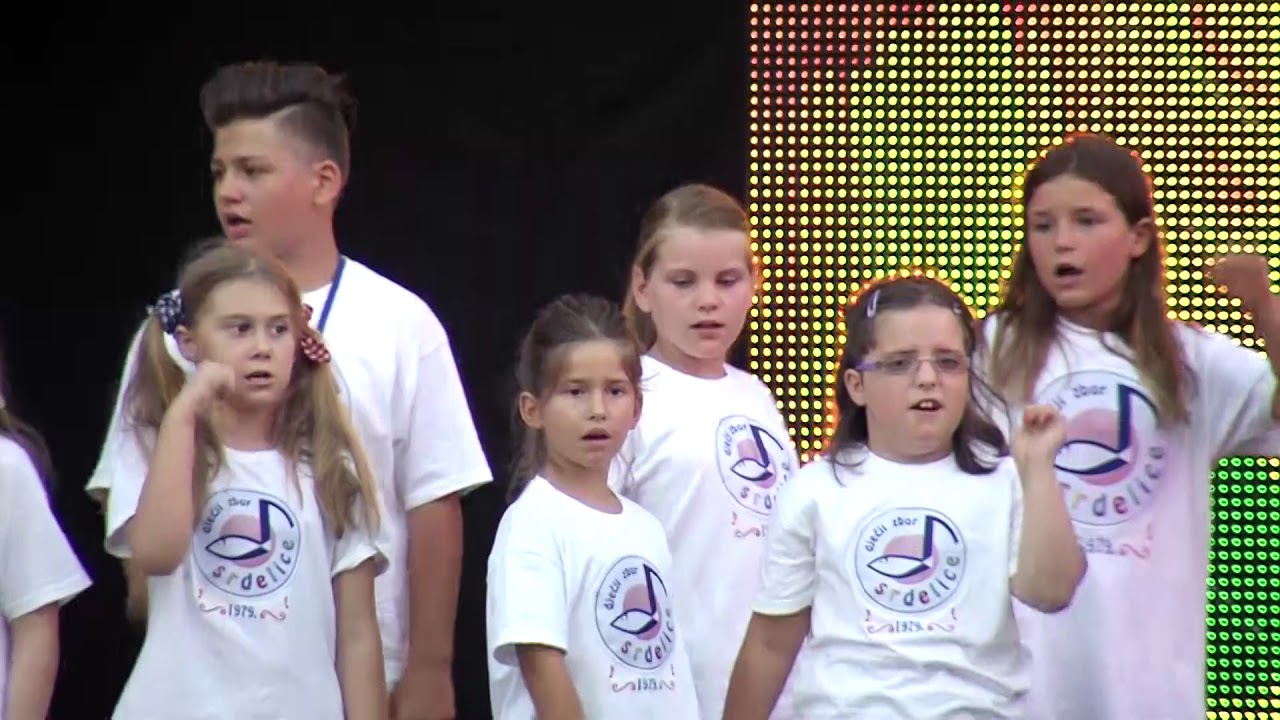 English-Speaking Split: Where can I find...
It is not difficult to find English speakers in Split. The city is very open and lately has become a popular travel destination. It is also becoming more and more attractive to expats and digital nomads.
Where Can I Find an English Speaking Doctor or Dentist?
Being highly educated, many doctors and nurses will have at least a basic command of English language. General public hospitals will be able to take care of a foreigner that speaks English if the need arises. However, for more personalised service consider private clinics.
AGRAM Special Hospital is a large private hospital and polyclinic. The list of their activities and departments is quite long: internal medicine, radiology, gynaecology, cytology, otolaryngology, neurology, ophthalmology, urology, dermatology, surgery, orthopaedics, laboratory diagnostics, psychiatry, physical medicine and rehabilitation, occupational medicine. AGRAM is also a good choice for COVID testing when needed. Speaking of COVID, Public Health Institute is a part of the national healthcare system and they have been doing testing since the start of the pandemic. They also have an online application form you can use to schedule your test.
Bagatin Clinic might be your best choice for aesthetic surgery, dentistry and dermatology while in Split. Bagatin is located in Splitska Kuca Zdravlja which gathers several high quality health businesses. These are Hydrotherapy Centre, ENT and H&N surgery private practice of Dr. Zeljko Roje, Akromion Special Hospital – the largest private orthopaedic hospital in the country, Pediatri children polyclinic, Hormona women's health polyclinic, and experts in field of neurorehabilitation Glavic Polyclinic. More info available here.
Where Can I Find an English Speaking Veterinarian or Pet Store?
More and more guests travel with their pets. If your furry companion needs medical attention, look no further than SplitVet or Raunig veterinatian offices.
After a trip to the veterinarian, it only makes sends to reward your pet with something nice from the pet store. You will find great selection in both Pet Centar and Zoo City.
Where Can I Find an English Speaking Hair Salon or Beauty Salon?
No one should have a bad hair day on their vacation and neither should you. For the best hair care and styling turn to Diamond Hair Salon, Dalila Hair Salon or Studio Marina.
Men have their own options in Split and the best one just might be Ritual Barbershop.
When it comes to makeup and looking fabulous you have plenty of options in Split. Katarina Maric Makeup and Makeup Studio Daniela are some of our favourites.
Where Can I Find an English Speaking Lawyer of Notary Office?
Two great lawyer offices that will cover all of your legal needs are Nikola Bozikovic Law Office and Legal Office of Kasalo-Raic.
Notary services in Croatia are needed in majority of legal activities. It can be a pain to find one out of regular working hours, as witnesses here. For professional notary services in Split, turn to notary public Zrinka Milic-Strkalj or notary public Mirjana Popovac.
Where Can I Find an English Speaking Architect or Builder?
There are some good quality construction companies in Split area. Some of the finest are Ima-Projekt and Lavcevic d.d. (they prefer e-mail contact on This email address is being protected from spambots. You need JavaScript enabled to view it.).
To help you envision and design that dream property you've always wanted, turn to Heros Architect Office.
Where Can I Find an English Speaking Fitness or Yoga Studio?
You will never be too far away from a good workout in Split! For your yoga needs, turn to Studio One. Some of the best fitness studios are Marjan fitness club, Fit Factory and Crossfit Split if you prefer crossfit.
More information
You can visit the local tourist board website for the latest official information.
To follow the latest news from Split, check out the dedicated TCN page.