Capital of Dalmatia, City of Emperor Diocletian – welcome to Split, Croatia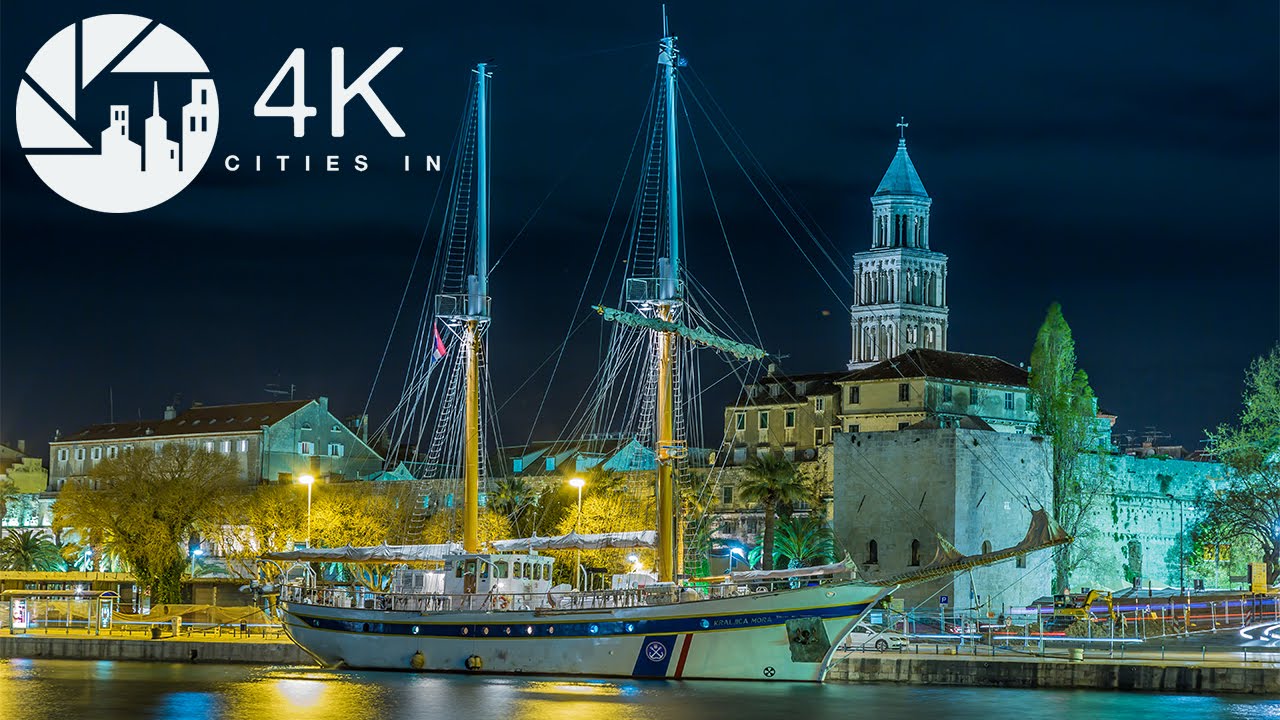 It was formerly known as the Gateway to the Islands and a mere transit destination for the majority of tourists. Today, Split is one of the hottest destinations on the Adriatic.
Its attractiveness to foreigners dates back several centuries. UNESCO World Heritage Site Diocletian's Palace has reinvented itself from the Roman Emperor's retirement home to one of the coolest places to eat, drink and explore culture in Croatia.
Is Split Croatia worth visiting?
What do you want out of your Split holiday? Local history and lore? The historical centre within the area of the Roman Palace of Emperor Diocletian is brimming with stories and legends. Within its magical walls, there is a mosque, a synagogue, and a basement which is known all over the world thanks to its hosting of HBO's Game of Thrones. But it is in the alleys and squares that the palace comes alive. There are always new bars, cafes or restaurants and a lot more to discover.
Do you want to enjoy the laid back Mediterranean lifestyle? There is much, much more to the city than just the Palace. Walk along the stylish Riva, having enjoyed your two-hour people-watching coffee first, and continue along the new West Coast Riva and ACI marina, followed by a trip to Marjan Hill, the green lungs of the Dalmatian capital.
Are you a fan of art and culture on your trip? Do you want to explore every second of your stay? There are museums and art galleries aplenty, including the famous Mestrovic Gallery. Clearly, there are beaches to explore, increasingly attractive shopping, and some truly magnificent day trips. Those same islands are out there, but with an increased tourism offer, and the growing prowess of Inland Dalmatia – a fast emerging cultural and adventure playground – is worthy of exploring.
Depending on the time of the year you decide to visit, Split will give you plenty of Mediterranean vibe, amazing areas to explore within and outside of the city, areas for swimming or being active, as well as plenty of delicious local food and wine. If any of this sounds like your type of vacation, book your flights to Split!
Is Split Expensive?
Compared to some other parts of the country, it can be expensive during summer especially. However, with a bit of good quality information (that's why we're here), you will be able to pretty much avoid overspending. Compared to some popular European destinations, it is rather moderately priced or even cheap. Split is a popular travel destination, it stands to reason it will have its tourist traps and businesses that survive mainly on tourists. However, Split is also Croatia's second largest city, so it is by no means solely dependant on tourism or foreign visitors. There are plenty of businesses catering mainly to locals and you will be able to find some great value-for-money places outside of the main historical area.
Is Split or Dubrovnik better?
There is no straight yes or no answer. Split being bigger than Dubrovnik holds the key to you answering this question for yourself. Both places are historical cities that make great base for exploring the interesting surrounding area. Split will of course have way more of city amenities to choose from, while Dubrovnik is more focused on tourism as a community. While Split has been a popular international travel destination since recently, Dubrovnik has a long tradition of tourism at a high level. With this in mind, Dubrovnik is perhaps safer and quieter as a destination. This means, Split is generally more exciting. There are some good options for nightlife during the summer in Dubrovnik, but Split will be the winner in this category.
With regards to the islands, beaches and day trips you can take, both offer amazing options. It will probably be easier to find cheaper accommodation and dining in Split, but the prices in the best areas will usually be similar
Split offers more in the way of adventure for independent explorers. It will also offer more of an active local social life and entertainment options. Dubrovnik will offer more in a way of preserved history. Honestly, you should simply visit both.
How long do you need in Split Croatia?
Split is popular for short stays. Surely, many people come to Split on their way down Croatian coast. This is ok if you want to simply visit it to scratch it off your list, but it will not give you a full picture of what the city and the area are like. Split is great for a longer stay of at least 5 days or a week. Within the first two days you can get to know the historical centre and the main tourist areas. After that, you will have enough knowledge to venture further and explore the countryside and some of the islands. What ever time you have left you can use to enjoy the city as a local. Find your favourite beach, restaurant and café. Learn some local phrases and chill out with your new friends from Split.
Is Split pet friendly?
Split is a pet loving city. You will find local cats around fearing nothing and many locals will take their dogs with them were ever they go. Having said this, dogs will not be welcomed in all the stores and businesses, so make sure to inquire before going inside. Seeing how most of the bars and cafés work with outside terraces, dogs are mainly welcome, but they are expected to be on the leash. Additionally, restaurants might be a bit more restrictive.
Hotels make their policies individually, as do owners of the private accommodation. Some will welcome pets of all sizes, some will only accept small ones and some will have specific rooms or units that allow pets in. It is not unusual to have a pet surcharge in local hotels which you need to take into account when budgeting your trip. Some of these businesses will not accept pets at all.
Promet Split, local public transportation operator allows small dogs and pets aboard, but only in carriers without the exposed heads. Seeing eye dogs and other service dogs are allowed on board.
Jadrolinija, the national ferry company, allows dogs, cats and birds aboard their ferries. Certainly, owners assume the responsibility for all animal needs and safety of those around them. All animals need to be on a leash and dogs have to have muzzles except for seeing eye dogs. Small animals are allowed in indoor areas only in boxes or cages. Surcharges may apply for when transporting animals in cabins and indoor areas. Kapetan Luka / Krilo has similar rules.
Split Croatia Weather
How to be a Split Local?
Being a Split local is not one thing. There are numerous ways of living a true Split lifestyle. This is a city with a long history, but so are many others. What distinguishes Split from many historical places is its long history of being a large urban area. Split has its local culture and values. It is a city with a soul of a small town. True Split locals are hard to impress. Your famous name or face might be enough to get you special attention in some other places, but not here. Split locals have their own way of living. Their own "đir".
How to Blend in?
Be cool. Be relaxed. Split way of doing things is without stress.
Whatever your personal style is, make sure to wear it proudly.
Be active in sports, music or art. You don't have to pick all three, but you have to pick one.
Have an opinion on everything, especially football and politics. Make your opinion heard. Don't fact check.
Even if you don't like football, support Hajduk. At least when they're playing against Dinamo Zagreb.
Drink coffee on Riva. Go to Marjan Hill on the weekend. Learn to play picigin.
The best thing you can do when trying to impress Split people is not trying to impress them. They don't care. Neither should you. Individuality works and stress is unhealthy.
When looking to be a Split local, find a favourite song by a famous local artist and shed a tear when you hear it.
Be proud of Split. Complain about it during the winter and praise it during the summer.
Learn how to pronounce "'Ko more ovo platit!?" and don't even worry about what it means. Just say it when you feel good. You will feel good often, when you are in Split.
Concerts, Festivals and Events in Split
Being the second bigger city in the country. Split's yearly calendar of events and festivals is understandably full of interesting happenings. Even with COVID19 related restrictions not fully lifted during 2021 it still makes sense to read up on what's happening in Split before arriving.
Festivals
Before the COVID-19 pandemic, the festival scene took off, giving the city a very vibrant cultural feel. The most famous event is Ultra Europe, but Days of Diocletian, the Feast of Sv. Duje, Advent in Split, and the long Split Cultural Summer all more than play their part.
Split Summer Festival (Splitsko Ljeto) will go on in 2021 under special social distancing and other anti-COVID measures. We are still waiting for the posting of the official program online. Make sure to check for it here prior to your arrival. Split Summer Festival traditionally starts on July 14th
Ultra Europe was set to go on in 2021, but there is not real confirmation on the part of the organisers. In fact, the speculations say they will most likely cancel it for this year. To stay atop of the information regarding Ultra Europe Festival, check out their official website.
Split hosts some of the best film festivals in the country. Take the Mediterranean Film Festival, for example, in the outdoor cinema of Bacvice Beach. It has become one of the most important cultural events in the city. This year it is happening in late June, 17th to 26th to be exact. To check out the program or book tickets, follow this link.
FIBRA Fest is going to go ahead in the beginning of July with some important national and regional music names like Edo Maajka, Vojko V or Detour in attendance. Catch more information on this open air festival's official Facebook page.
Learn more about the various festivals in the Dalmatian capital.
Music and Entertainment
Music and concerts are very important to the local population. When the weather warms up it becomes easier to find musical entertainment in numerous city clubs and outdoor venues. Pandemic measures made concert announcements very difficult. Most of the events are confirmed at the last minute. With this in mind, it is not easy finding out concrete information about events ahead of time in 2021. The best thing to do is to start checking for local events a few weeks before you come to Split. We will also be bringing important news and announcements on Total Croatia and Total Croatia News.
Sport
All the sports lovers in Croatia are hoping to get back to the stadiums and arenas in 2021 after a year of mostly staying at home, watching the games on TV. Summer will see broadcasting of EURO 2020 games around the city, in cafés and other open areas. Towards September, we are expecting the start of the new season of popular team sports in Croatia. Hajduk football club will once again be playing on the beloved Poljud Stadium. Hopefully, this season the fans will be back in the stands. Famous basketball club KK Split will also head into the new season to the delight of numerous basketball fans in the city. Many other team sports like water polo, volleyball or handball are due to start towards the end of the summer. Let's hope we get to watch them again with the roaring noise of loyal fans in the background.
Split Marathon
Split Marathon is happening on 26th of September. It is a sporting event with multiple races: marathon and relay marathon, half marathon, 5K run and kids' race for children up to 14 years of age. The races start from Riva and they go around some of the most beautiful parts of Split. If you can't race, at least come and cheer. This event promises to be a true celebration of running in the sportiest city in Croatia. More information is available on the event's official website.
Sinj Alka
Although, not solely a sporting event, but also a cultural-historical celebration, Sinj Alka is one of Croatia's most renowned yearly events. It is held in town of Sinj and this year it is scheduled between 6th and 8th of August. Sinj Alka is a traditional equestrian tournament with a 306 years long tradition. The tournament commemorates a great victory in a battle between Croats and the overwhelmingly powerful Ottoman army in the year 1715. It is an impressive event where riders on horses, in full traditional costumes, gallop down the track and try to hit a small target suspended above the track with their spears. For more information, follow this link.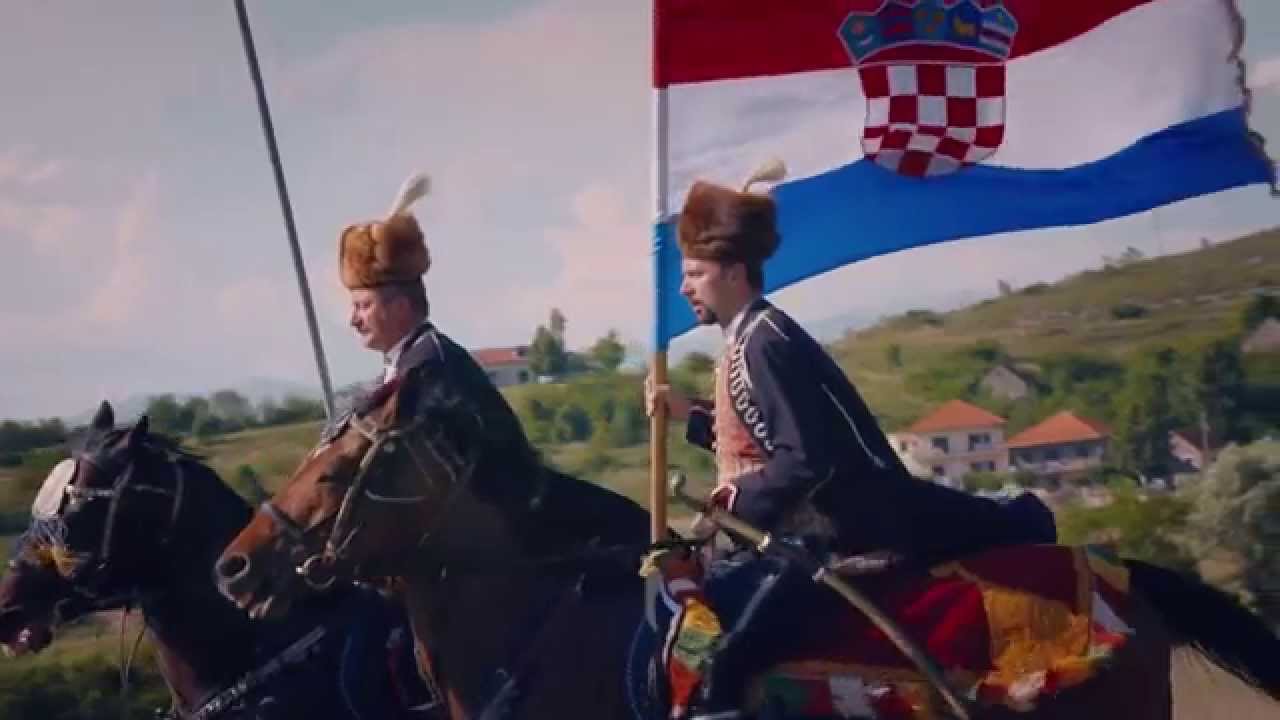 Conferences and Meetings
With meetings and conferences still badly limited by the global pandemic, it is going to be another challenging year for Split's business and professional events sector. However, this city is well known for attracting many national and international events. For example, Croatia Boat Show that features cutting edge boats and naval technology is a must-visit event for all the boating enthusiasts and professionals. GAST Fair that gathers professionals from the world of food and beverage technologies is also a yearly event worth keeping in mind. This year we are also to see Split Tech, 6th international conference on smart and sustainable technologies. It will take place on September 8th to 11th.
Split for Kids
As any other city full of amenities, there will be plenty to do for children in Split as well. Much like with adults, the activities will multiply during the summer. City beaches are mostly kids friendly and provide a great setting for fun in open air. Adjacent to the main beaches are usually bars and cafés all of which will have kids friendly options. In fact, fun in the sea will be the main theme for most of young travellers to Split.
Split people are outdoorsy and so are their children. Use this and really explore the areas like Marjan Hill or local parks like Zvoncac. You could organise a cycling trip to local beaches for the entire family. Or you could prepare a nice picnic and hike to the beach or park.
Tours and Events for Kids
Many of the main destinations around the city will also have lovely beaches and areas for children, so don't worry about bringing them on tours. Please do however check with the operator that the tour is kids friendly. Adventure tours like jeep safaris, ATV safaris or sea kayaking will often cater to children, but will most likely have some age or height restrictions.
If your children are interested in ancient history, or at least fantasy stories, make sure to take the time and tour Diocletian's Palace and Klis Fortress with them. If they are of the age where they can begin to understand the magnitude and history of these places the memories created will last them a lifetime.
Needless to say, large shopping malls or large hotels and resorts will have kids' corners and specialised activities. If you are going to the cinema, make sure to inquire about the language of the program you are going to watch. While most movies are not dubbed over, program for kids often are.
Certain festivals and events will offer activities for children. We already mentioned Split marathon, but there are others like Summer Theatre for Children on Bacvice organised by the Puppet Theatre of Split. There is also a children's music festival worth mentioning. Mali Split Festival takes place in an open air venue and is quite a showcase of young talent.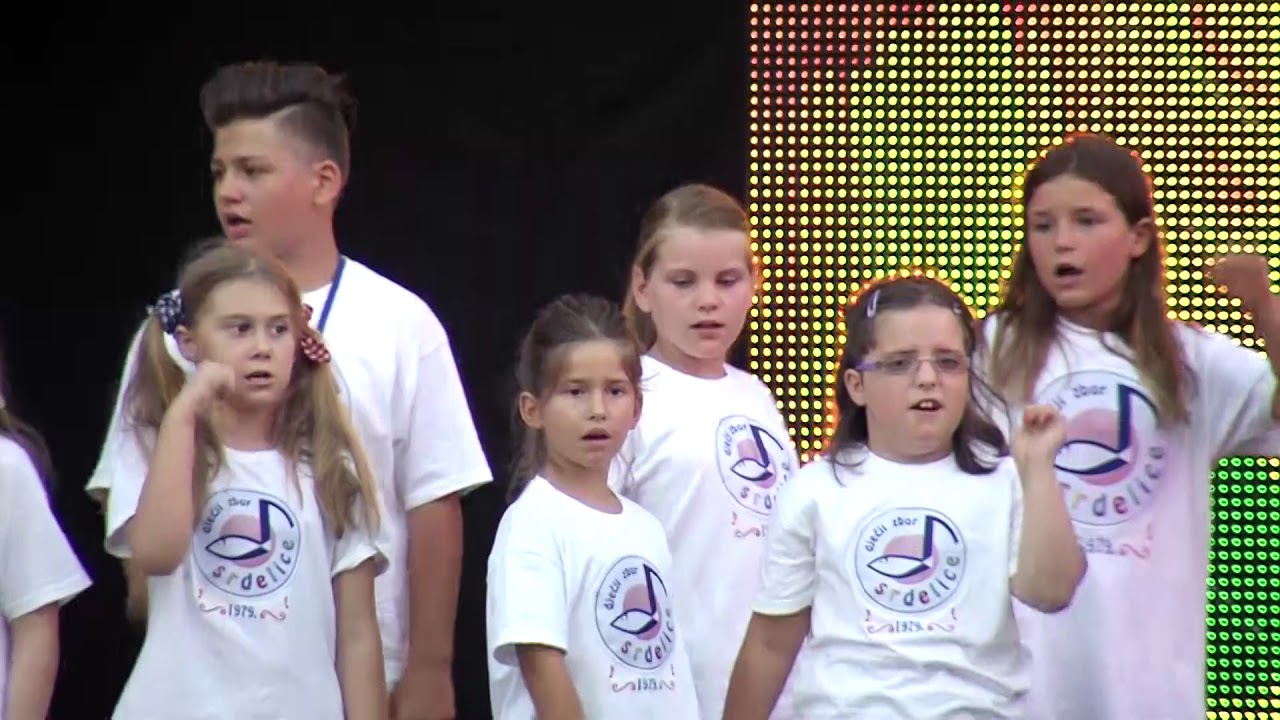 English-Speaking Split: Where can I find...
It is not difficult to find English speakers in Split. The city is very open and lately has become a popular travel destination. It is also becoming more and more attractive to expats and digital nomads.
Where Can I Find an English Speaking Doctor or Dentist?
Being highly educated, many doctors and nurses will have at least a basic command of English language. General public hospitals will be able to take care of a foreigner that speaks English if the need arises. However, for more personalised service consider private clinics.
AGRAM Special Hospital is a large private hospital and polyclinic. The list of their activities and departments is quite long: internal medicine, radiology, gynaecology, cytology, otolaryngology, neurology, ophthalmology, urology, dermatology, surgery, orthopaedics, laboratory diagnostics, psychiatry, physical medicine and rehabilitation, occupational medicine. AGRAM is also a good choice for COVID testing when needed. Speaking of COVID, Public Health Institute is a part of the national healthcare system and they have been doing testing since the start of the pandemic. They also have an online application form you can use to schedule your test.
Bagatin Clinic might be your best choice for aesthetic surgery, dentistry and dermatology while in Split. Bagatin is located in Splitska Kuca Zdravlja which gathers several high quality health businesses. These are Hydrotherapy Centre, ENT and H&N surgery private practice of Dr. Zeljko Roje, Akromion Special Hospital – the largest private orthopaedic hospital in the country, Pediatri children polyclinic, Hormona women's health polyclinic, and experts in field of neurorehabilitation Glavic Polyclinic. More info available here.
Where Can I Find an English Speaking Veterinarian or Pet Store?
More and more guests travel with their pets. If your furry companion needs medical attention, look no further than SplitVet or Raunig veterinatian offices.
After a trip to the veterinarian, it only makes sends to reward your pet with something nice from the pet store. You will find great selection in both Pet Centar and Zoo City.
Where Can I Find an English Speaking Hair Salon or Beauty Salon?
No one should have a bad hair day on their vacation and neither should you. For the best hair care and styling turn to Diamond Hair Salon, Dalila Hair Salon or Studio Marina.
Men have their own options in Split and the best one just might be Ritual Barbershop.
When it comes to makeup and looking fabulous you have plenty of options in Split. Katarina Maric Makeup and Makeup Studio Daniela are some of our favourites.
Where Can I Find an English Speaking Lawyer of Notary Office?
Two great lawyer offices that will cover all of your legal needs are Nikola Bozikovic Law Office and Legal Office of Kasalo-Raic.
Notary services in Croatia are needed in majority of legal activities. It can be a pain to find one out of regular working hours, as witnesses here. For professional notary services in Split, turn to notary public Zrinka Milic-Strkalj or notary public Mirjana Popovac.
Where Can I Find an English Speaking Architect or Builder?
There are some good quality construction companies in Split area. Some of the finest are Ima-Projekt and Lavcevic d.d. (they prefer e-mail contact on This email address is being protected from spambots. You need JavaScript enabled to view it.).
To help you envision and design that dream property you've always wanted, turn to Heros Architect Office.
Where Can I Find an English Speaking Fitness or Yoga Studio?
You will never be too far away from a good workout in Split! For your yoga needs, turn to Studio One. Some of the best fitness studios are Marjan fitness club, Fit Factory and Crossfit Split if you prefer crossfit.
More information
You can visit the local tourist board website for the latest official information.
To follow the latest news from Split, check out the dedicated TCN page.