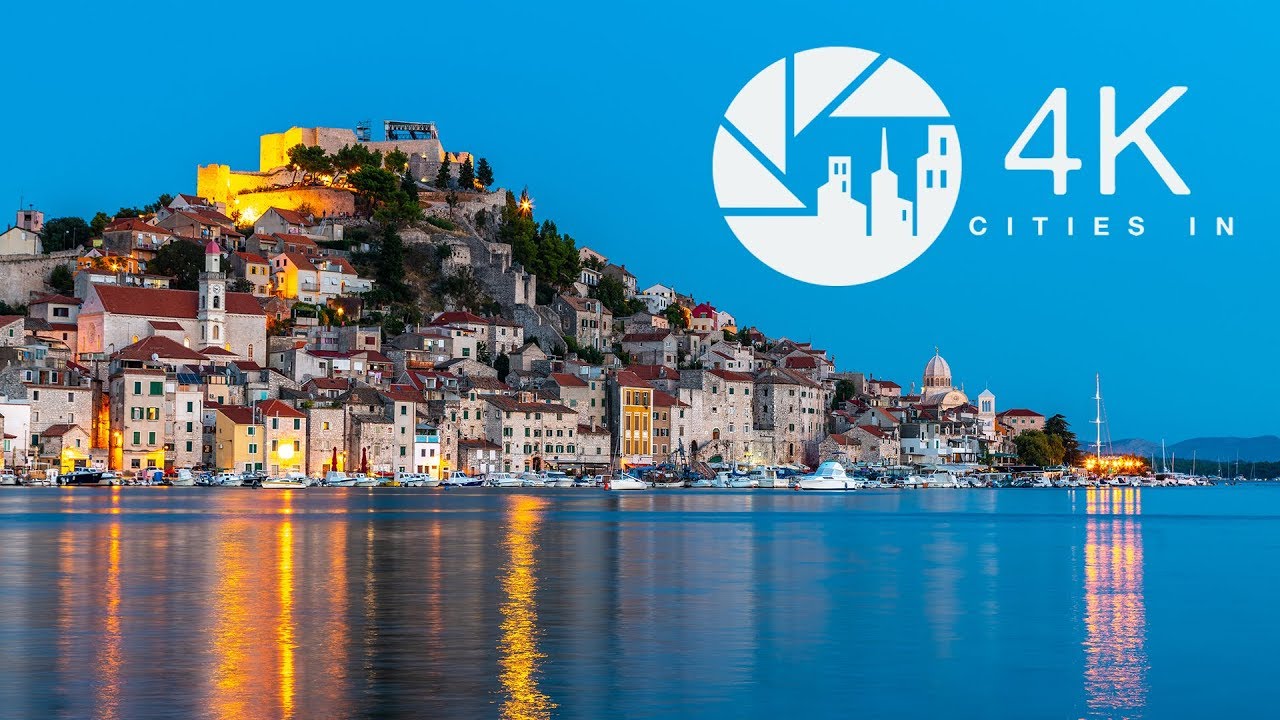 Welcome!
A temple of stone perfection, Sibenik has no less than 2 UNESCO World Heritage Sites. Moreover, three impressive fortresses are used innovatively in their tourist offer. Additionally, several National Parks and islands are at the doorstep. Incredible beaches and a world-famous nightlife mean it has something for everyone.
How to get to Sibenik and get around
Plane
Although Sibenik hasn't got an airport, two of its close neighbours do.
Split Airport usually now handles over 3 million passengers a year. Sibenik is just 60 km away, and so very accessible. Learn from about Split Airport from the Total Croatia guide. At 80 km distance, Zadar airport is only slightly further. Zadar Airport is now a low-cost hub and brings many tourists to the Dalmatian coast.
Road
The Zagreb to Split A1 motorway has made Sibenik accessible as never before. From Sibenik, you can be in Split in under an hour, Zagreb in three. But don't neglect the old coastal road. Not only is it picturesque, but it's also got many great villages and towns to explore.
Looking for a fast, reliable and trouble-free transfer to or from Šibenik? Contact TC transfer partner Adriatic Transfers for your one-stop solution.
Bus
Sibenik has excellent bus connections, both locally, nationally and internationally. You can check schedules and buy tickets online here.
Boat
There are also options by boat, both to Zadar and Split on the mainland, as well as several islands. You can find details about the latest routes and sailing times here.
Sibenik is also pioneering the use of eco-friendly ferries to transport passengers to and from its neighbouring islands.
5 things not to miss in Sibenik
UNESCO World Heritage Site 1: St James Cathedral
Tourists often overlook Sibenik who head instead for better-known Dalmatian cities such as Split and Dubrovnik. But, just a very tiny look at what Sibenik has to offer shows that they are missing out. Big time!
One of the great architectural wonders of the world, the Cathedral of St. James is a UNESCO World Heritage Site. Elevated from street level, it dominates the front of Sibenik's gorgeous old town. Just how did they build it entirely from stone? Learn more from the official UNESCO website.
UNESCO World Heritage Site 2: Fortress St. Nicholas
Having a UNESCO World Heritage Site in your city is pretty cool. But, how many cities in the world can boast two? Sibenik is the only city in Croatia which can. Triangular in shape, St. Nicholas Fortress has been guarding the city for centuries. But in 2018, UNESCO raised its flag. And, as you would expect with any self-respecting UNESCO World Heritage Site, this is a fortress full of legend. See for yourself in the video below.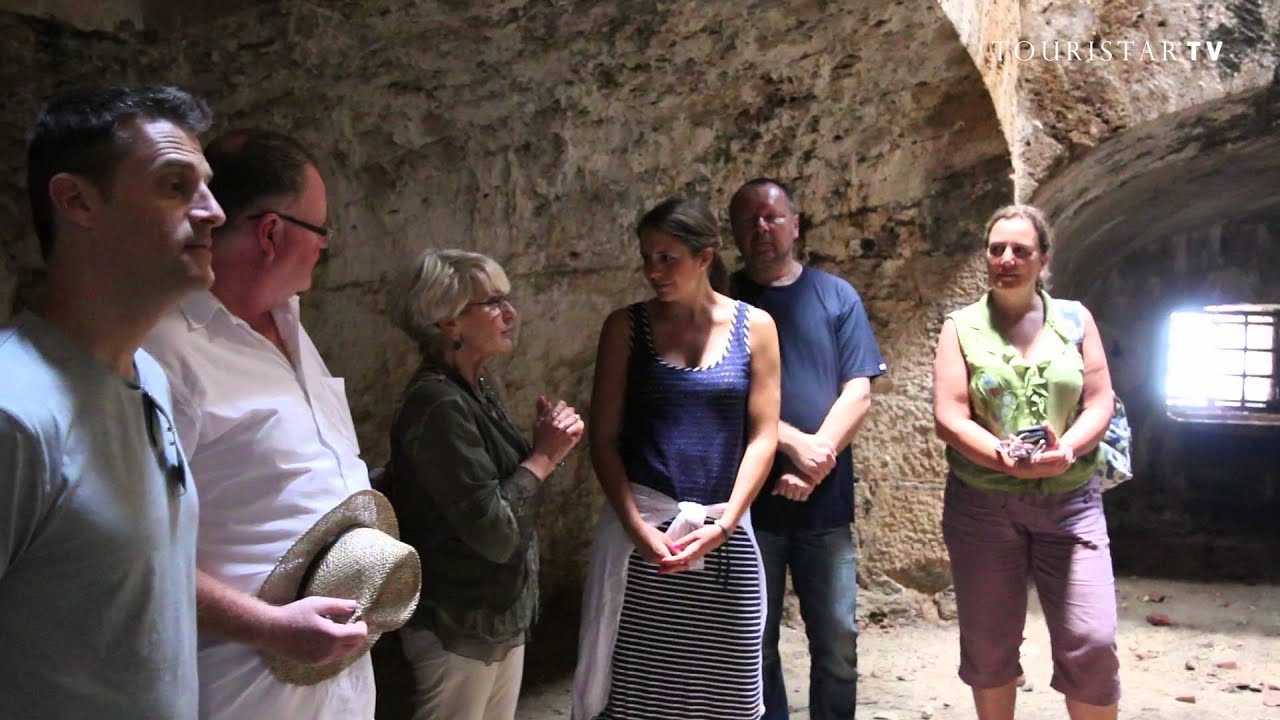 Fortress Innovation - St Michael's Fortress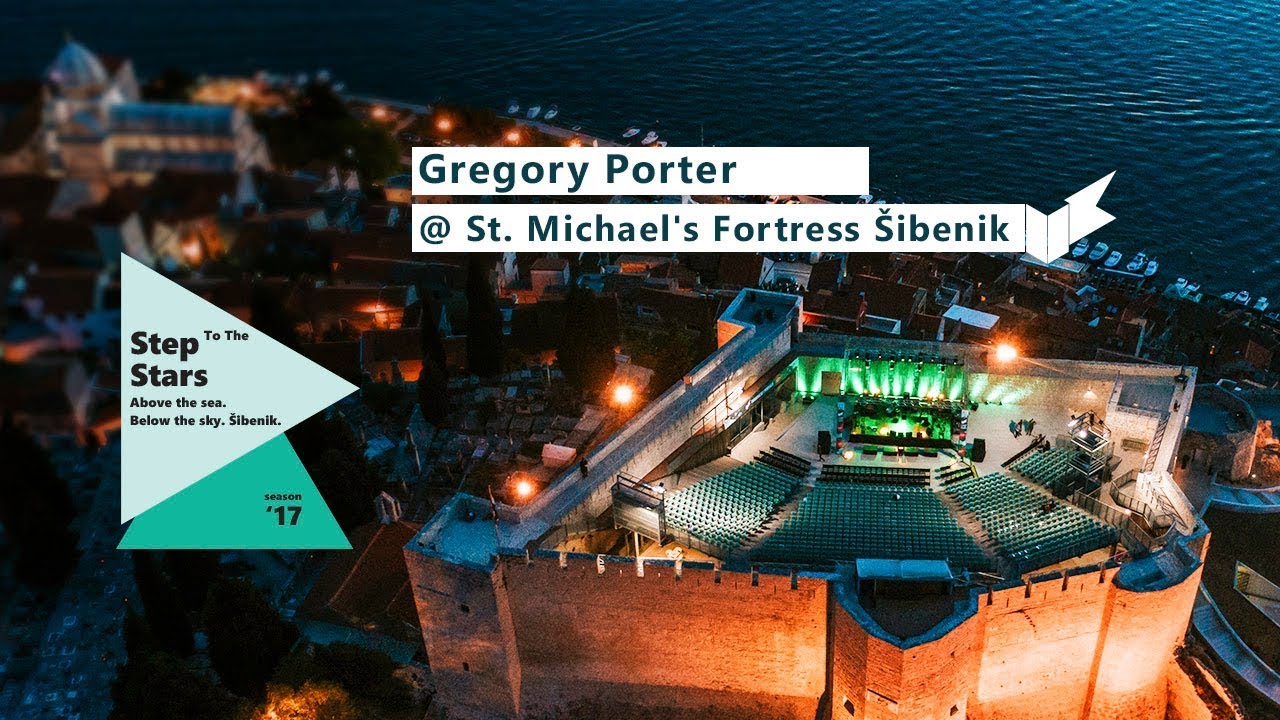 One does not have to be in Sibenik very long before the city's fortress heritage hits home. The city has had a turbulent history given its strategic position. And its various fortresses have played an important role in defending its citizens. But, while other destinations lazily leave their fortresses as mere remnants of the past, Sibenik finds a way to keep its fortresses an active and living part of the city. Moreover, they do so using innovation and technology. For example, is there a finer concert location in all Croatia than St. Michael's Fortress?
Fortress innovation - Barone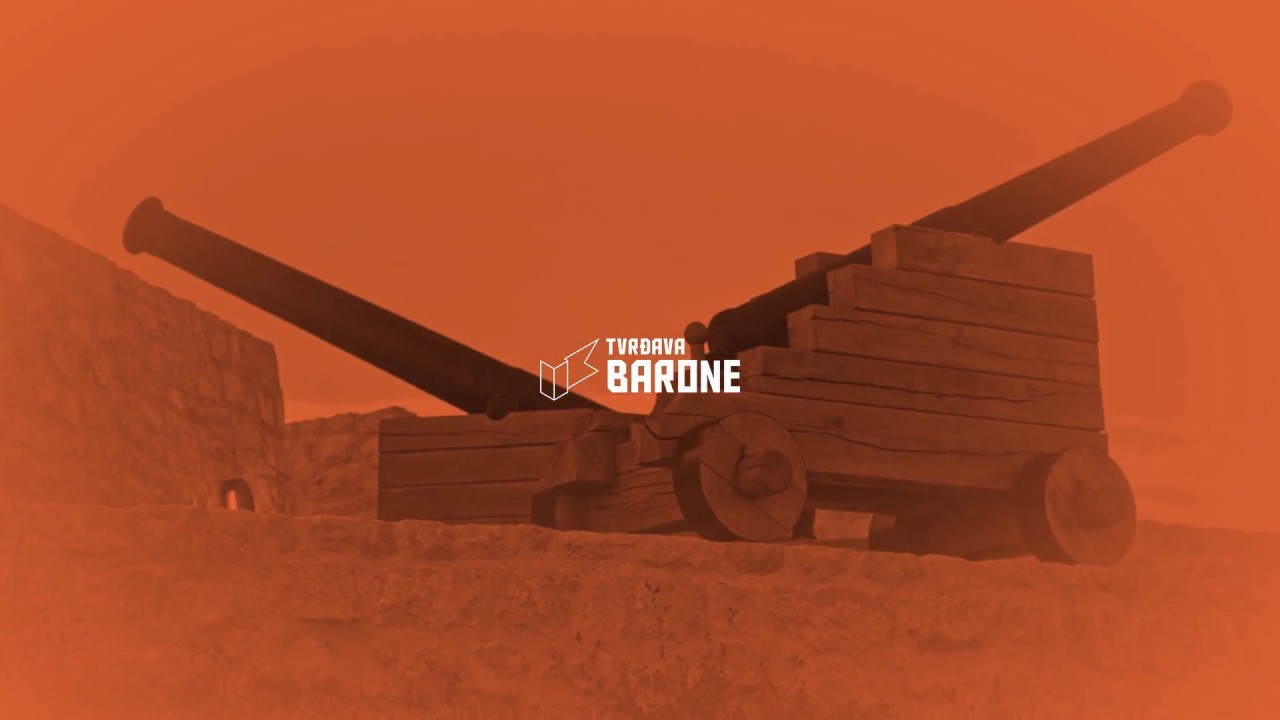 St. Michael's is not the only Sibenik fortress worth hiking to. Indeed, do check out the cosier and more compact Barone. Moreover, you can visit using the same entrance ticket as St. Michael's. They're close neighbours. More info on the video above. But, do explore the views and then the delightful tasting menus of local products. Markedly, it's a really interesting selection, with something from everyone. And don't tell anyone, but the olive oil on sale is among the best you'll find in Croatia.
A Mediterranean garden in a sea of stone
Magnificent Sibenik stone makes a stunning first impression. And, you won't mind climbing fortress steps that reveal more architectural wonders. And plenty of surprises.
In this sea of stone, do seek out the fantastic Mediterranean Garden of St. Lawrence. It's a true gem. Moreover, it's a fantastic place to stop for a refreshing drink on your way to those fortresses.
Where to stay in Sibenik
Tourism needs strong hotels to be successful. And in this respect, Sibenik is well equipped and improving. The biggest show in town is Amadria Park's Solaris. Indeed, their various hotels and campsites offer the bulk of accommodation in Sibenik. Additionally, their many activities make for a really great family resort. Learn what is on offer here.
Dogus Group's arrival has helped secure luxury tourism in the city. Not only did the Turks build the 5-star D-Marin hotel and construct an impressive marina, but they also hosted Brad Pitt. Check out the marina here.
Another really nice option close by is the Olive Garden Resort in Jadrija.
"One of the more unusual things you might try at the Olive Garden Resort in Jadrija is rakija made from roses. It's a beautifully presented aperitif (see below). And it's a delightful little tipple, matched totally by its wonderful surroundings. Where else can you enjoy a holiday in an olive grove with the beach literally at the end of the garden?"
There are an increasing number of accommodation options in Sibenik. Check what is hot and what is not with the usual global search engines.
Where to eat in Sibenik
All this UNESCO World Heritage Siting can make you hungry. So, what better than a spot of lunch overlooking the amazing Cathedral of St. James? The Michelin-starred restaurant here is regularly named the best in Dalmatia and Croatia. Pelegrini has become a byword for excellence in Dalmatian gourmet over the years. Take a tour of the menu on the official website.
The Sibenik dining scene has improved considerably in recent years, and there is much more choice. Check out the leading restaurant options currently.
Festivals in Sibenik
From gastro, tradition and kids to some of the best international music festivals in Croatia, Sibenik is where it's at.
International Children's Festival
In June and July, Sibenik is a city of children. Now entering its sixth decade as an annual tradition, Sibenik International Children's Festival is a spectacle all ages enjoy.
The festival has three basic programmes: performance, workshop and education. Homegrown and international children's ensembles entertain with music and dance. The workshop programme inspires acts of creation. The educational section differs in focus and theme each year. Over two weeks, art, music and more fill the streets and squares as children take over the city.
Sansona Festival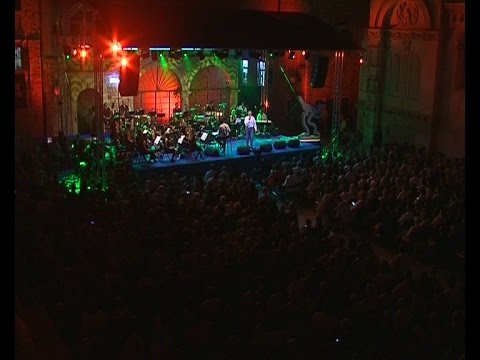 Dalmatian tradition, Dalmatian architecture, Dalmatian song. Each August, the centre of Sibenik gives itself to music with the annual Dalmatian Sansona Festival. It's a wonderful occasion that showcases this outstanding city in all its glory.
International music festivals in Sibenik
It's a recent development, but Sibenik and its surroundings are arguably now the premium party zone in summertime Croatia. Just across the bay from the city, the Martinska venue hosts a series of events of live music and DJ-led soundsystem culture. In nearby Tisno you'll find some of the most famous DJs in the world playing through summer. They use world-famous outdoor club Barbarellas in Pirovac for late night parties. Additionally, some of these international events hold opening concerts in Sibenik itself.
The Sibenik Tourist Board has more details on cultural events throughout the year, as well as entertainment events.
Beaches in Sibenik
Sibenik's beach offer improves considerably with the wealth of choice available on neighbouring islands. But, the city has a good selection itself, as the tourist board explains below:
Banj beach is Sibenik's public beach from which a unique view can be seen over the old town centre. A beautiful pebbly beach with numerous facilities that is ideal for children and for all sports lovers.
The "Sand Beach" in Solaris Beach Resort
Except for the sea and sun, Solaris Beach Resort in the vicinity of Sibenik, has the best Sand Beach on the Adriatic coast.
Solaris Beach Resort with its attractive Sand Beach is an ideal place for vacation. Not only for the comfortable relaxation in the shade next to a turquoise sea, but also for the numerous amenities and attractions you'll find wherever you look.
Solaris Sand Beach is the bearer of the Blue flag which is an international ecological brand for top quality sea. And it has also received numerous national awards for being the best beach on the Adriatic coast. For those that do not prefer sand, they'll definitely find a perfect spot for themselves along the 4 km coastline of Solaris.
The beach in the settlement of Jadrija is a pebble beach equipped with numerous additional contents. And it represents a favourite summer gathering place of Sibenik residents and visitors since as far back as 1921. Thanks to its vicinity and good transport connections with both the mainland and the sea, it is rightfully thought of as a charming suburb of Sibenik.
Beach Rezaliste
In the settlement of Brodarica, the suburb of Sibenik, is situated a pebble beach Rezaliste, suitable for children and sport activity lovers.
Top 5 day trips from Sibenik
Krka National Park (and other parks)
Just as Sibenik is a near-perfect example of stone perfection, so too the nature around it excels.
Just a few kilometres away is the outstanding Krka National Park, one of the great treasures of Croatian tourism. A visit is a must, especially when you can combine it with the delightful town of Drnis. Alternatively, wine lovers can head to the Bibich winery near Skradin. Check out the video below.
Krka is not the only national park within striking distance of Sibenik. In fact, there are three more that are easily accessible. Plitvice Lakes is the most famous, a UNESCO World Heritage Site in its own right. But Kornati and Paklenica National Parks are also worth a day trip. Learn more about the 8 national and 11 nature parks of Croatia.
Historic coastal towns: Split, Zadar, Trogir
Where to start with your daily exploring up and down the coast? The northern part of Dalmatia is blessed with some real gems to discover. Three of the best - all of which are easily accessible for a day trip by car or by bus are Split, Trogir and Zadar. Check out the Total Croatia guides to each on these links.
Visit an island
Sibenik has a number of great islands within touching distance. And visiting an island is an essential part of the Dalmatian holiday experience. With good ferry connections during the summer, there's an enviable selection of islands on offer.
Among the most appealing is Zlarin, with lush vegetation, sandy beaches and incredible coral traditions. Prvic is best known for the Faust Vrancic Memorial Centre. Here you can learn all about the man who invented the parachute.
Zirje's excellent diving more than justifies the ferry to the furthest island in the Sibenik archipelago. And for something a little more unusual, head to Krapanj to learn more about the island's unique natural sponge harvesting and processing.
And if the idea of luxury island glamping appeals, take the short trip to Obonjan. It's transformed itself in recent years from sleepy island to luxury glamping location and boutique music festival destination.
Kayak and Zipline the Cikola Canyon
Experience the thrill of a lifetime with Sibenik seaside kayaking. You''ll pass through the St. Anthony channel and along the walls of St. Nicholas fortress (UNESCO). Follow it with an exciting zipline tour.
Did you know that channel of St. Anthony was the entrance of Braavos in HBO series Game of Thrones? No? Now is the perfect time to explore Braavos! Furthermore, the view of the Cikola river canyon scenery is breathtaking from the zipline.
Soar over the tree trunks and ravines with the wind in your hair! Take the 1.4 km long zipline adventure and boost your adrenaline. It'll make you feel the kick you were longing for. To learn more about this tour, click here.
Dubrava Falconry Centre
Located 7km from Sibenik, Dubrava Falconry Centre is the only centre in Croatia which offers birdwatching for all kinds of birds of prey. Come face to face with these fearsome creatures. And learn more about the Centre for Rehabilitation of Birds of Prey here.
Meet 3 Sibenik legends - Dalmatinac, Mrvica, Petrovic
Drazen Petrovic
There is no doubting who is Sibenik's most famous sporting son, arguably the finest Croatian basketball player of all time. Having been awarded the Golden Badge as the best athlete in former Yugoslavia, Petrovic moved to the States. There, his performances for the New Jersey Nets had him in consideration for the NBA title of best shooter ever.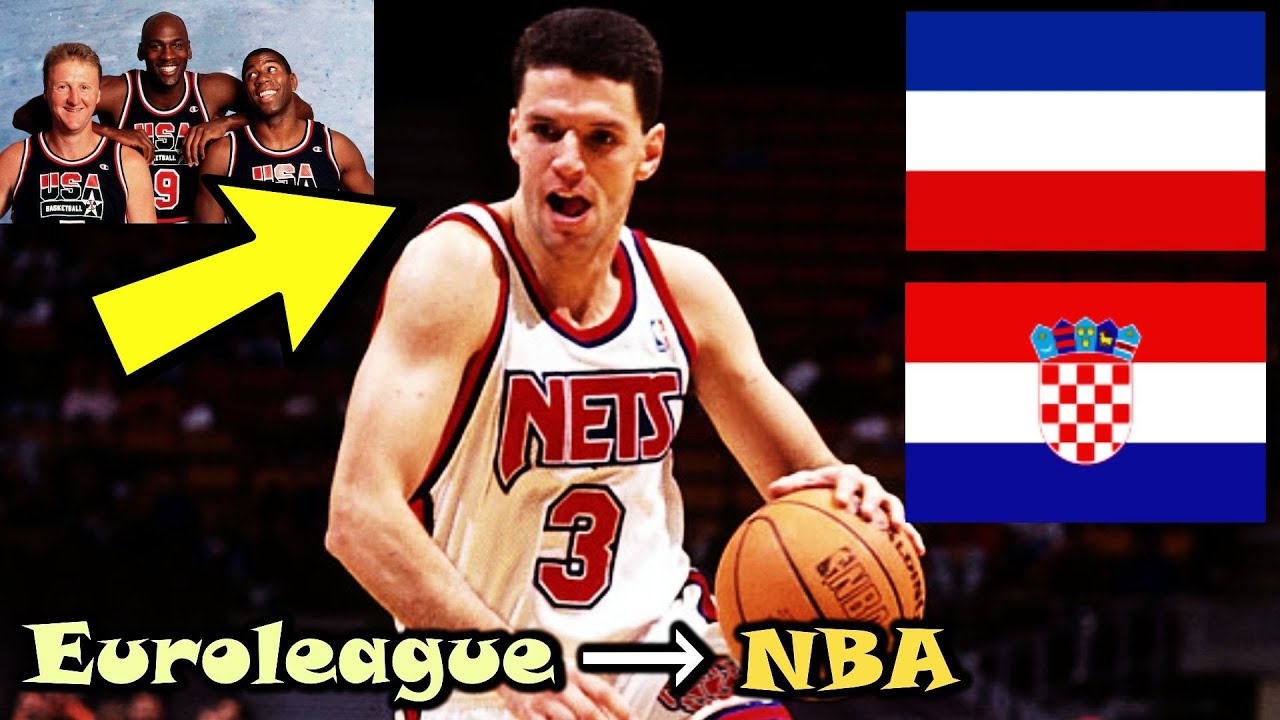 Tragically, his life was cut short at the age of 28 when he was killed in a car accident. He is still revered in Sibenik today. And it is possible, by arrangement, to visit his local club and shoot a few hoops in the place where his career began.
Maksim Mrvica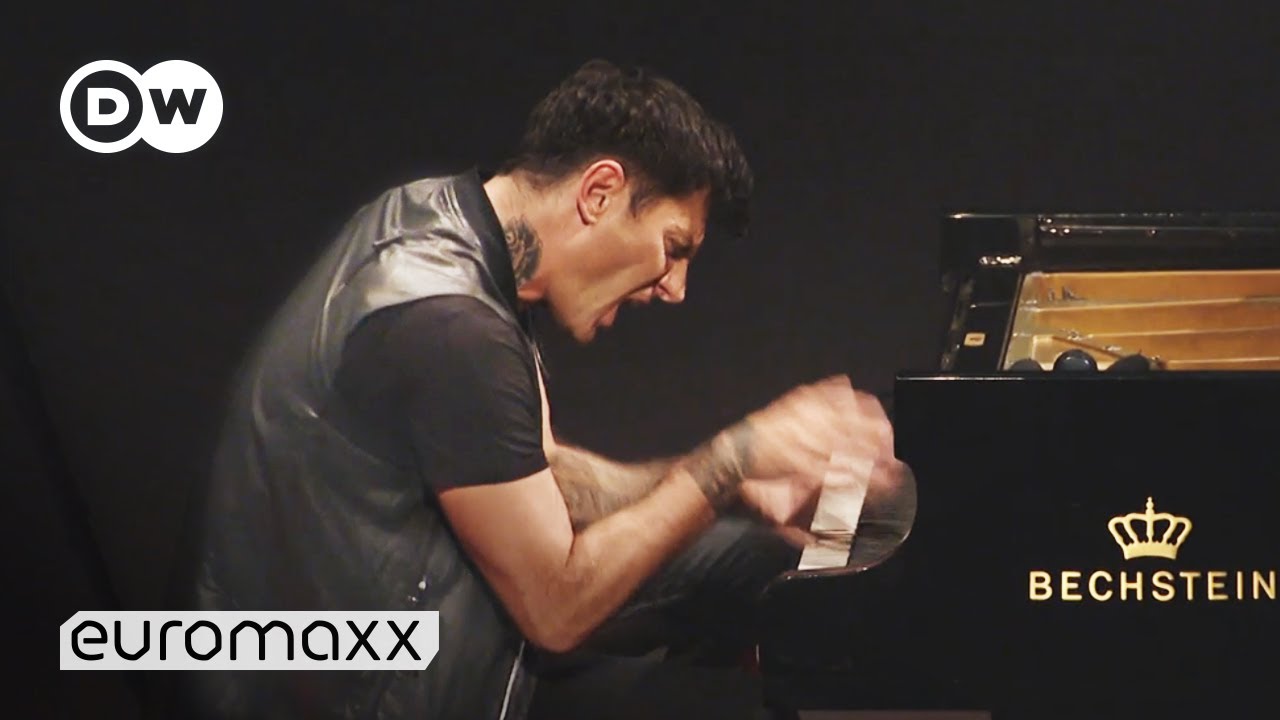 If Petrovic is Sibenik's famous sporting son, his musical equivalent is world-famous pianist and musical genius, Maksim Mrvica. Mrvica is a global star these days. But, it was his determination to continue his musical studies while war erupted around him in the 1990s which gave him the backbone to succeed. Learn more about his astonishing career here.
Juraj Dalmatinac
Sibenik's stone heritage is due in large part to one Giorgio di Sebenico, or Juraj Dalmatinac as he is known locally. A sculptor extraordinaire, Dalmatinac was the chief architect on the Cathedral of St James from 1441 to 1473, just one of his many accomplishments. Learn more about his life and work.
5 things you didn't know about Sibenik
Is it the oldest Croatian town on the Adriatic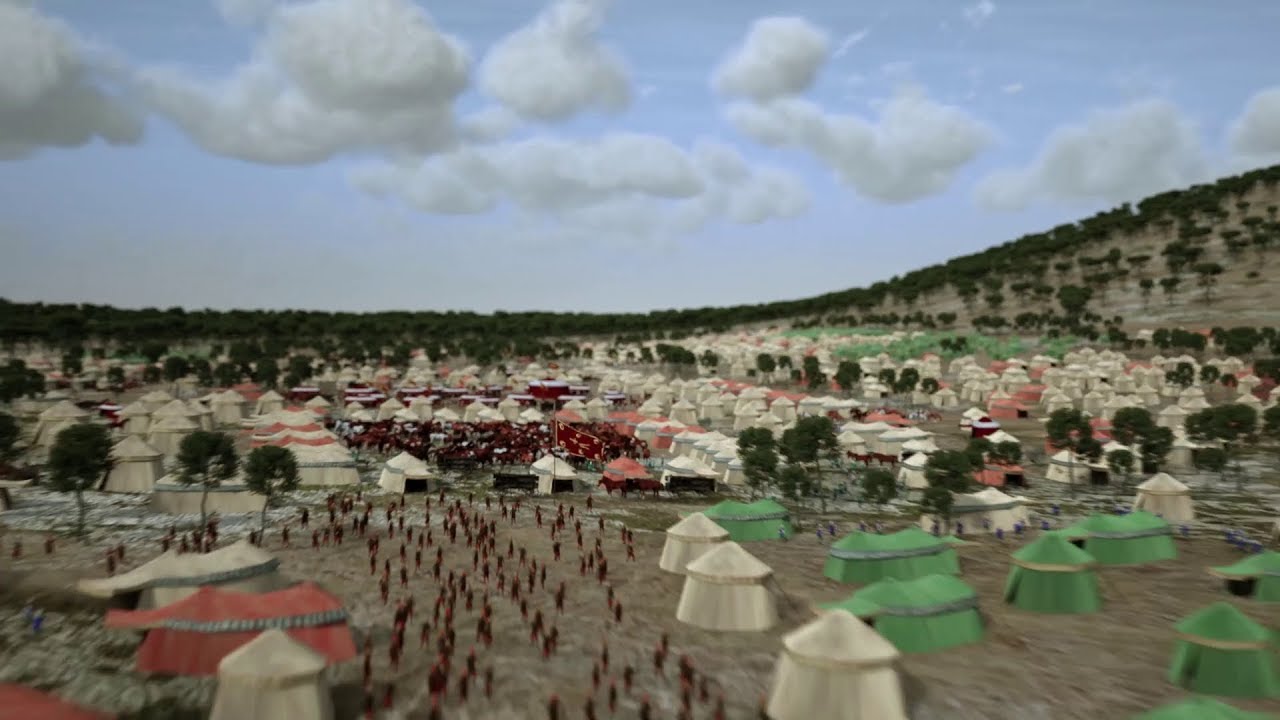 Among its many claims to fame, Sibenik is also the oldest native Croatian town on the Adriatic. It has a wonderfully authentic feel to it even today. And one of the finest videos about how life used to be can be found in the fortresses of the city. As well as online, above.
Thanks to Nikola Tesla, Sibenik has the oldest street lights in the world
Sibenik is not too far from the birthplace of that mind of the future, Nikola Tesla. And while the fabulous Krka waterfalls were not of the same magnificence of Niagara, they did play a role in history.
"The oldest Jaruga power plant was the first alternating current (AC) power system in Croatia. It was designed to power the street lights in Šibenik, making it the first city in the world with street lights powered by a polyphase system of alternating current (AC)." Read more...
Sibenik has its own local Casanova
Sibenik is a very romantic city. And it is probably no surprise to find that there was a local charmer who become known as the local Casanova. Moreover, his legacy is partly upheld in a delightful hostel bearing his name - Johnny's Place.
Eternally penniless, with money just around the corner, Johnny had a range of tricks to seduce beautiful foreign women. And access their purses to fund his luxurious lifestyle. Learn more here.
Sibenik is the birthplace of the parachute
While Nikola Tesla may have lived up the road in Smiljan, Sibenik's most famous inventor is Fausto Veranzio, or Faust Vrancic. He was a polymath and bishop who was born in the city. Among his many accomplishments, he is credited with the invention of the parachute. Visit the Faust Vrancic Memorial Centre on the nearby island of Prvic.
Traditional souvenirs
Looking for an authentic Sibenik souvenir? Help is at hand from the Sibenik Tourist Board:
Šibenik Button
Over the years, the Šibenik Button decorated male national costumes, whilst over the last few decades, it has been recognized as an original souvenir of Šibenik. Today, the Šibenik Button can be bought in the form of earnings, rings, charms, tie pins, brooches, necklaces and other similar items. The Button has the form of two half spheres connected in the middle and hollow inside. The outer part is decorated with thin silver threads and balls. The original Button was made in silver, with an exact size; however, today you can find it made out of gold and aluminium and a number of different sizes.
The Šibenik Button was made by the famous filigree Ljazer Čivjak according to the ideas of the designer, Franka Baranović. In 2007, the Šibenik Button was named the most original Croatian souvenir by the Croatian Tourist Board. Today the Šibenik Button is a component of the costumes of Šibenik Klapas (a cappella groups).
Šibenik Bagatin
Šibenik was the first Croatian city to mint its own money.
The Council of Nine in Venice approved the creation and usage of Šibenik coins – Šibenik bagatin as a twelfth part of 30 Venetian ducats. Bagatin was a mean of payment in Šibenik for more than two centuries.
According to the Decree on Forging, one side of the coin contained a figure of St. Mark, the patron saint of Venice and the other, St. Michael, the town of Šibenik's patron. Immediately after Šibenik other cities also started to mint their own money: Split in 1490, Zadar in 1491, Trogir in 1492 and Hvar in 1493.
Šibenik Hat
The Šibenik Hat is one of the most recognizable symbols of the town itself. Over the last century, it stabilized in an orange colour with characteristic black embroidered decorations. It is basically a very old popular tradition. However, the Šibenik Hat dates back to the period when Šibenik was the first Croatian city. Later the first and only cathedral was built here with regard to the means of construction. The Šibenik Hat reminds us of the recent periods when this city experienced an industrial boost constructing the first encircled production and distribution system of alternating current in the world.
The industrial potential which was, by these new possibilities from that period, positioned on the edges of the town, strongly established it until the present day. Here. too, companies dealing with aluminium usually chose colour orange for their companies.
More information
Town of Šibenik Tourist Board
Fausta Vrančića 18,
Phone: + 385 22 212 075
Fax: +385 22 200 183
E- mail: This email address is being protected from spambots. You need JavaScript enabled to view it.
Official tourist board website.
To follow the latest news from Sibenik, check out the dedicated TCN page.