With 20% of all Croatia's Blue Flag beaches around Poreč, this western Istrian town is your perfect summer destination. Be sure to explore the liveliness and heritage of this UNESCO basilica hometown.
Poreč in a Page is brought to you in partnership with Valamar Hotels, the leading accommodation provider in Croatia.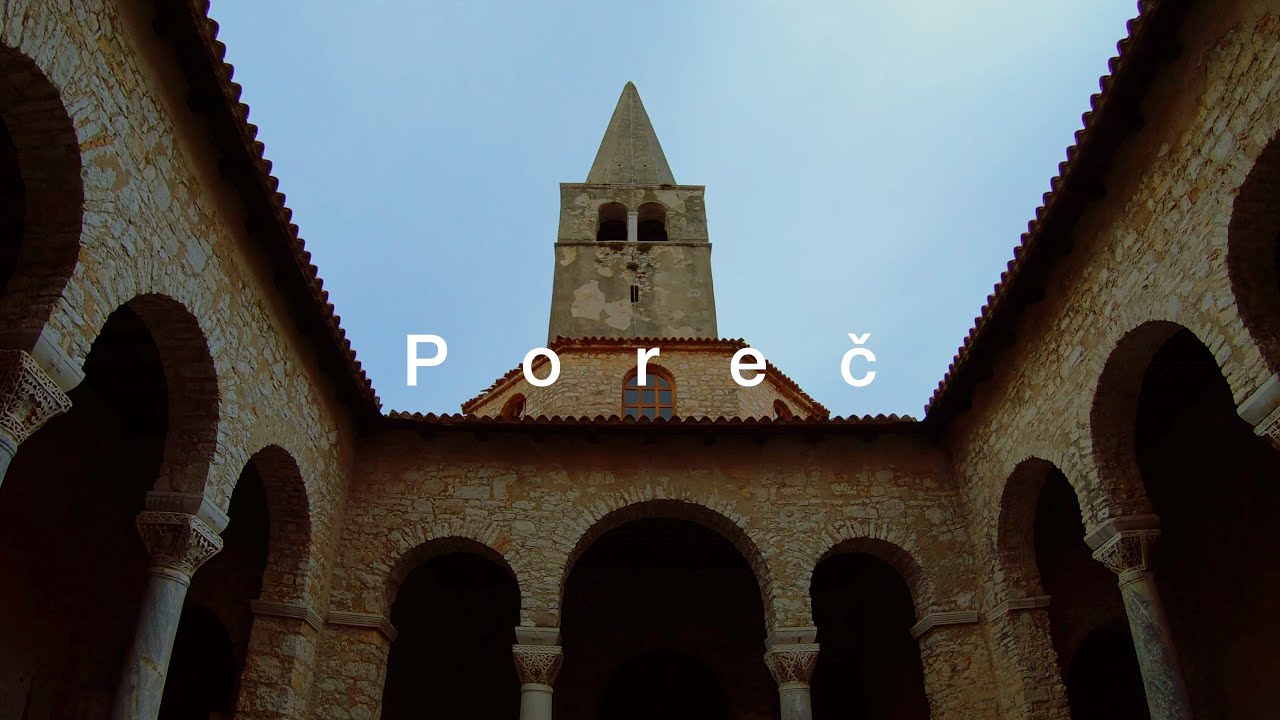 One of the best cities in Croatia: welcome to Poreč!
Not so many cities in Croatia can boast being both top tourist destinations and top cities in terms of overall quality of life, but Poreč is exactly that.
Perfect for summer holidays and interesting throughout the year, don't miss this beautiful Istrian pearl.
It is home to the world's best-preserved early Christian cathedral complex - Euphrasian Basilica - a UNESCO World Heritage Site.
Whether you decide to take a trip to an island across, nearby bays, nature sites, or just relax on many Poreč beaches, you won't regret staying in Poreč.
How to get to Poreč and get around
If you're planning to visit Poreč during your stay in other parts of Croatia, check how far is Poreč from other Croatian destinations and how to arrive there easily.
Coming to Istria from nearby countries by car, bus, or plane? We provide all relevant information about how to get to Istria in our guide.
Looking for a fast, reliable and trouble-free transfer to or from Poreč? Contact TC transfer partner Adriatic Transfers for your one-stop solution.
For getting around Poreč, you can rent a car or scooter, but if you want to explore and experience its long paths along the sea, a bike is a perfect solution. With many rent a bike services around the town and five Bike Share stations, you won't have a problem finding one.
Numerous bike trails along the coast and in the rural hinterland are a paradise for avid cyclists. A view of beautiful nature – Adriatic sea and Mediterranean forests – as well as of cultural monuments such as prehistoric hill forts, ruined castles, and rustic villas will enchant anyone who decides to set out to explore them. You can also stop and enjoy the cultural sights of Poreč, such as the Euphrasian Basilica.
Poreč bike trails also welcome professional cycling teams who regularly do the preparations in Poreč, just as many other sports teams and athletes. Poreč is a well-known sports tourism destination, as is the whole of Istria.
Or discover the city on foot. Take a walk on the newly renovated waterfront, all around the Poreč peninsula, to the historic core with narrow and vivid streets. And don't forget to take home some souvenirs from colorful shops and stands around the town, characteristic of Poreč.
5 things not to miss in Poreč
Once in Istria, one might ask is Poreč worth visiting – yes, it definitely is, and its attractions are waiting to be yet explored. Here are the top 5 activities not to miss:
Euphrasian Basilica - UNESCO's protected world heritage site
A visit to the Euphrasian Basilica, one of the most beautiful preserved monuments of early Byzantine art in the Mediterranean, is a must when in Poreč.
Built in the 6th century during Bishop Euphrasius, after whom it is named, the Euphrasian Basilica is famous for glittering mosaics dating from the 3rd century. With a baptistery, atrium, bell tower, diocese building, and memorial chapel, it the best preserved early Christian cathedral complex in the world.
Its bell tower, a recognizable Poreč symbol, offers a breathtaking view of the shore, the town, and its surroundings.
Saint Nicholas Island / Isabella Valamar Collection Island Resort - small island across Poreč
Once a peaceful, undiscovered gem, today the island of Saint Nicholas has been taken over by the biggest Croatian tourism company Valamar and turned into an idyllic island resort with various tourist facilities - top hotel and villa accommodation, luxury suites, and renovated Isabella castle.
Island's newly arranged beaches provide one of the most spectacular sea views during the day. A clear open sea that shimmers with afternoon sunshine - who could ask for more?
The connection with the island is really good. A boat from Poreč goes throughout the day and costs 40 kunas (5.30 euros).
Aquarium Poreč - aquarium and terrarium in the heart of Poreč
Although Poreč is not a natural habitat for piranhas, crocodiles, and chameleons, these fish and reptiles live in the heart of Poreč in an aquarium and terrarium. The magical world of the Croatian underwater, but also freshwater and tropical fish and exotic animals, has been delighting visitors for years, especially the youngest ones.
You can find signposts to the Poreč Aquarium along the roads in the whole of Istria, testifying its great popularity when visiting Poreč.
Truffles - one of the world's best food due to its specific taste
Istria and Italy are the main places in the world where truffles grow, which is why they are so rare and reputable. There are many restaurants in Poreč offering truffle specialties, and last year, a special shop with truffle products opened its doors in the historic core. So if you don't get the chance to taste them during your visit to Poreč, you can always take them home.
Most restaurants in Poreč supply truffles from the nearby family farms, so if you order a dish with truffles in one of Poreč's restaurants, know that they were probably caught shortly before, somewhere in inland Istria.
Yes, even though they are underground mushrooms by definition, truffles are hunted, with the help of specially trained dogs! Many Istrian families engage in truffle hunting, both as a hobby and a business. How cool is that?
Well, it's even more fun if you set out on a truffle hunting journey yourself, which is possible in the beautiful landscape of Motovun forest. The best part of the tour is, of course, tasting Istrian traditional truffle specialties in a magical ambience of inland Istria.
Roman remains - hiding the largest Roman shrine on the Adriatic
One must feel the spirit of the past by walking through the old historic center of Poreč which hides many historical sights.
The city of Poreč rests on a special urban form called the Roman castrum, recognizable by two streets of the regular raster, Cardo and Decumanus. These two main streets of the old town are important tourist promenades today, full of souvenir shops and restaurants.
The oldest square in Poreč - Marafor Square - is a square Roman forum. Nearby is the Great Temple, the largest Roman shrine in Istria, but also on the Adriatic. Fragments of an ancient temple dedicated to the sea god Neptune, the only preserved parts of the Great Temple, are dating from the 1st century. Take one day to explore it.
Cultural sights in Poreč are available to everyone. The city of Poreč has been implementing projects for adaptation of cultural sights to people with disabilities, thus supporting inclusive tourism.
Hotels and accommodation
Along the 50 kilometers of Poreč coast, from the mouth of the river Mirna all the way to the Lim Channel (Lim Fjord), tourists can choose from a wide range of accommodation. From hotels, camps, and apartments, everyone can find the perfect accommodation.
For almost half a century, tourist facilities have been flourishing here, and it has been brought to the highest level. For years, Poreč has been at the very top of Croatian tourist destinations with the largest number of tourist overnight stays and arrivals.
The largest tourist company in Croatia – Valamar – has its headquarters in Poreč. There are 15 Valamar hotels and resorts in the Poreč area. You can check the link for an overview of all Valamar facilities in the town, but here are some of the highlights:
Marea Valamar Collection Suites 5*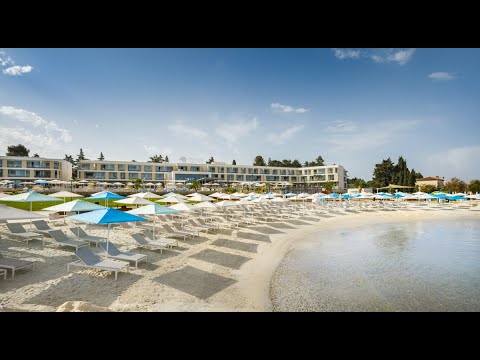 Located right by the beach, not far from the historic centre of Poreč, Marea Valamar Collection Suites 5* offers the highest level of Valamar service with exclusive privileges and personalised service.
Facilities include attractive heated pools for all tastes, family services and facilities and all-day entertainment for all ages, the Val Marea Sandy Family Beach, Luna Beach Restaurant and The Beat Beach Club. Visit the Marea Suites website for more.
Valamar Parentino Hotel 4*
Also by the sea and a short stroll from the town, Parentino is an ideal choice for an active family holiday, with the Splash Pool Bar, Maro outdoor playground, and Mario family amenities and all-day entertainment for all ages popular choices. There are a number of pools and slides, as well as the beach. Additional facilities and activities include the Stay Fit exercise, fitness and recreational programme, Music&Fun evening programme, Sun & Spa wellness, and the Mediterraneo premium show cooking restaurant and Oliva Grill. To learn more or to book, click here.
Valamar Diamant Hotel 4*
A superb option with accompanying services and facilities for families, couples, active guests and business travellers alike, Hotel Diamant is a short 10-minute walk to the old town. Maro Smart Play is a new innovative play area with attractions that encourage child's creativity, a great addition to existing playrooms, multimedia game lounge and soft play room already available.
With an indoor and outdoor pool and choice of beaches, there is plenty of choice for swimming, as well as tennis courts, sports hall, and well-equipped gym in this bike hotel. Balance Mediterranean Spa by Valamar offers professional physiotherapy treatments, while the Mediterraneo restaurant is a premium show-cooking restaurant. Explore the hotel offer here.
Istra Premium Camping Resort 5*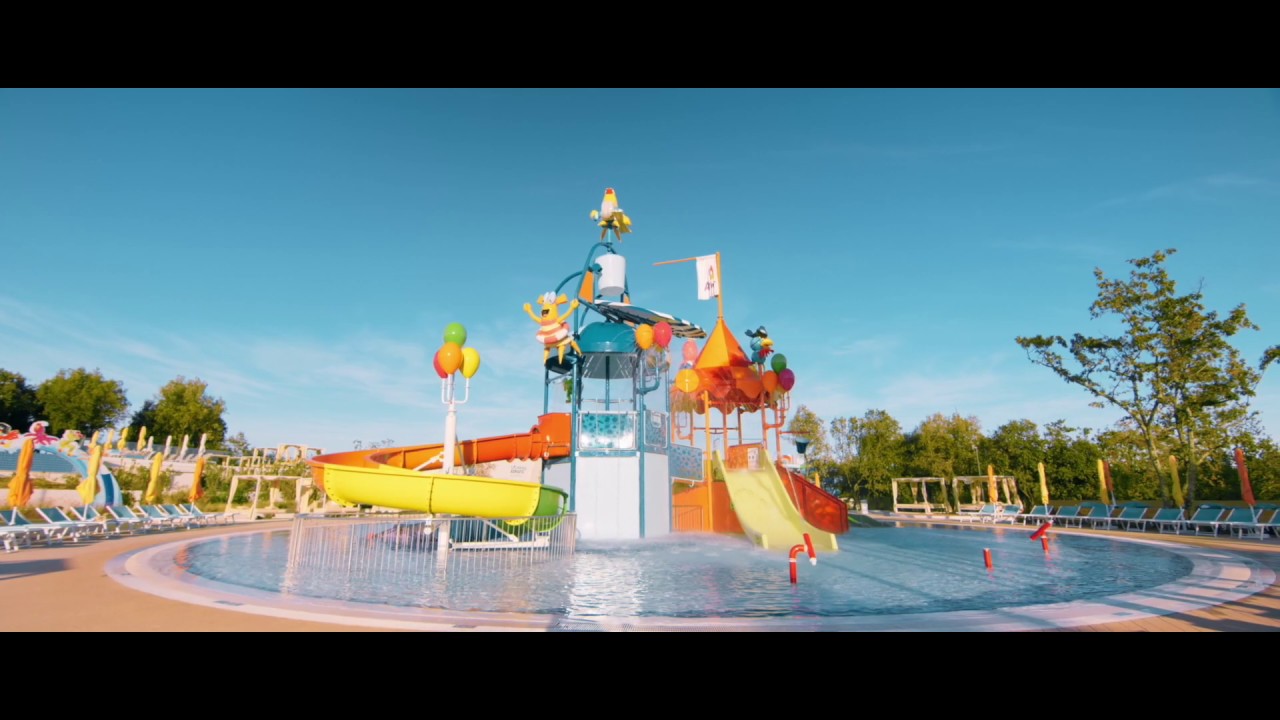 Elegantly situated in the Mediterranean surroundings of a romantic peninsula near Funtana, the new Istra Premium Camping Resort offers a first-class camping experience on the Adriatic coast.
In addition to an impressive view of the nearby islands and astonishing crimson sunsets, here you'll find the widest choice of luxury accommodation, ranging from gorgeous pitches by the sea and modern camping homes to glamping tents and stylish villas with a pool.
Premium services and facilities like a family water park, attractive beaches, modern entertainment areas, children's playrooms, the V Sport Zone and charming restaurants, bars and stores perfectly complement the top-quality accommodation in this five-star-camping resort. Learn more.
Apart from being an elite tourist zone of Croatia, Poreč also offers an excellent quality of life. Namely, Poreč has been named as the best city for quality of life in Croatia, and it also does not lag behind in the categories of economy and social development.
The city has also been recording a positive natural population growth for years, proving it offers a great lifestyle, especially for young people.
Restaurants & bars
Restaurants in Poreč offer only the best Istrian delicacies. You can choose between truffles, olive oil, Istrian prosciutto, Istrian boškarin beef, asparagus, seafood, and much more in the best of Poreč offer.
Just by walking around the city center, you will stumble upon patisseries, ice-cream parlors, street food, as well as some top-notch restaurants. Some of them have indoor terraces to enjoy a pleasant ambiance.
Have you ever tried pizza with a diameter of 120 cm? Grab all your friends and head to the pizzeria Stari Saloon in the very center of Poreč's historic core!
Some great places to check out:
Restaurant Spinnaker
Revel in the exquisite flavours, elegant service, authentic atmosphere and the fantastic Poreč promenade location of the Spinnaker restaurant at Valamar Riviera Hotel 4*. Spinnaker offers a great daily fusion of fresh local seafood, produce from nearby farms and forests, mouth-watering deserts and a wide selection of local and international wines to suit any meal makes every visit a memorable one. Reserve your table here.
Konoba Bokoon
Savour traditional Istrian cuisine paired with quality local wines in the charming Konoba Bokoon in the Marina zone. Enjoy the pleasant rustic atmosphere on a terrace with a sea view, situated in Istra Premium Camping Resort 5*. A seaview terrace is the perfect backdrop to traditional simple Istrian dishes prepared according to local recipes, washed down with a superb choice of local wines. More info.
Restaurant Sv. Nikola
From the Michelin Guide: Located on the seafront of this popular tourist town, this restaurant offers a terrace for alfresco dining in fine weather as well as a dining room on the first floor boasting beautiful views of San Nicola island. The menu focuses on traditional Italian and Croatian cuisine, with plenty of fresh fish and meat, plus delicious local specialities such as Istrian dry-cured ham. Visit the restaurant website for more.
Restaurant Hrast
The first family restaurant in Poreč when it opened in 1971, Hrast is a popular and quality choice for those looking for the finest Mediterranean food made from local and fresh ingredients. Traditional Istrian recipes with an eye on modern cuisine combine to produce unique flavours which can be enjoyed with a superb wine offer to match the majestic waterfront view. Check out the restaurant website.
Nightlife & festivals
Poreč has always been full of vivid evening street performings. Interested tourists would gather around various dancers, singers, and other entertainers performing on the Poreč waterfront and squares.
There is no lack of fun during the night in Poreč either. During warm summer evenings, the sounds of the most popular hits echo through the city. Night bar Saint & Sinner is by far the most popular place to go out in Poreč, while there are many other night bars across the town. Later the party continues in the famous Byblos night club.
Traditionally, Poreč hosts the Open Air Festival, an all-summer-long festival of street performances, music nights, cinema, theatre, and special events. The MTV Summerblast was also held in Poreč, but due to the current situation with the coronavirus pandmic, all festivals and events are uncertain.
New in 2022!
A brand new holiday oasis awaits in Istria: Valamar's Punto Blu Premium Village – an energy self-sufficient resort near Poreč with a magnificent view of the Adriatic Sea. See what awaits you on your vacation in Croatia!
Imagine relaxing on a comfortable sun lounger by the pool, sipping a cocktail while watching the golden sunset over the sparkling sea. And all this, as sustainably as possible. In the Punto Blu Premium Village you make your daydream come true. You can find the perfect escape as part of the Lanterna Premium Camping Resort 4 * in Istria.

Energy self-sufficient holiday resort in Croatia
Good news: Valamar thought about the environment when building the Punto Blu Premium Village near Poreč. The result is an energy self-sufficient holiday complex. The promise: All of the energy needed to run it comes from renewable sources. The facility also respects the local nature by cultivating native plants. They need to be watered less, which in turn reduces water consumption.

Exclusive camping holiday in Istria
Here you have 30 fully equipped and spacious premium chalets at your disposal. You lie comfortably at the infinity pool. And if you don't want to hang out there all the time, the entire infrastructure of the camping resort is at your disposal: tennis and volleyball courts, a mini golf course, water sports, an outdoor cinema, a gym and numerous stay-fit programs are already waiting! Otherwise, Punto Blu Premium Village ensures peace and privacy. It is situated on a hill above the turquoise Tarska Bay with a beautiful view of the Mirna River estuary and the picturesque town of Novigrad. Perfect for a family or romantic getaway!

Moments of pleasure in the Punto Blu Premium Village
You don't have to look far for culinary indulgence in the camping resort. You can find them in the many restaurants, bars and bakeries in the heart of the Village. You can get fresh fruit at the covered market place and you can have local groceries conveniently delivered directly to the camping chalet with Valfresco. You don't need to worry about shopping when you're on holiday, here you can concentrate on the important things: relax and enjoy!
Wellness and MICE
Balance Mediterranean Spa by Valamar
Immerse yourself in pure wellness pleasure offered by Balance Mediterranean Spa by Valamar. Massage pavilion near the sea for relaxation with massages and body care. Massages on offer are partial massage, full body massage, aroma massage, & antistress massage, as well as massages for children and teenagers. Choose from either Valamar Marea Suites 5* or Diamant Hotel 4*.
Sun and Wellness Spa at Valamar Parentino Hotel 4*
Alternatively, try out all the benefits of the wellness offer with Sun&Spa treatments and services. Surrender to a relaxing aromatic massage in the open air to the sound of the waves and the scent of the pine trees. Experience the relaxing touch of the sea, and the Mediterranean lightness of being. Learn more.
Meetings, Incentives, Conferences & Events (MICE) with Valamar Diamant Hotel 4*
Modern conference and meeting rooms of the Valamar Diamant Hotel are combined with bright, spacious rooms and suites to provide you with a business venue in tranquil surroundings. Our experienced staff ensures that your event of any size runs with expert precision no matter which of the four meeting rooms you select. After a whole day of work, your guests can take some deserved "me" time and unwind in the wellness centre, take a scenic stroll to the magnificent old town of Poreč or select one of many sporting activities in and around the hotel. Learn more about the 9 meeting rooms and capacity for 1,000 guests.
Top 5 day trips from Poreč
If you stay in Poreč for more days, take some one-day trips to nearby towns, bays, and cultural and natural sights. It's a real shame not to embark on some of the many adventures on offer. Here are the top five places to see near Poreč.
Boat trip to Rovinj
While visiting one Istrian jewel, why not visit another one, too? Together with Poreč, Rovinj is a top Croatian tourist destination. It is only 40 kilometers away from Poreč and the towns are connected both by bus and boat. However, a boat trip is much more convenient during hot summer days.
Thanks to its immeasurable beauty, Rovinj is a favorite Croatian destination among tourists, evidenced by the biggest number of tourist arrivals and overnight stays in whole of Croatia.
It is wonderful to experience the old part of the city. Sailing in the picturesque city of Rovinj and then spending the day discovering its beauty sounds like an amazing addition to your holidays.
Boat trip to Lim Fjord (fish picnic)
Lim Fjord or Lim Bay, a sunken karst valley of the river Pazinčica which in the past flowed into the Adriatic Sea, has been a traditional place for day trips. Apart from sightseeing, the tour includes a fish picnic with sea specialties.
About 60 years ago, Lim Fjord was "playing" Norweigan fjord for "The Vikings" movie. Today, people come here to see a pirate cave and swim, while those brave enough even try free climbing on the bay's steep slopes. The whole area is a protected landscape.
Trips to inland Istria
Istria is definitely one of a kind region in Croatia, and its uniqueness has been widely recognized - it is named the best olive oil region in the whole world! Poreč area has numerous olive varieties that can be explored on olive oil tasting tours.
Istra is also known for its top wine, especially its most significant variety, Malvasia. Experience indigenous Istria by traveling through Poreč wine roads.
Did you know that one of the world's most successful observatories is just 16 kilometers away from Poreč? In terms of asteroids detected, Višnjan Observatory is among the 12 most productive observatories in the world of all time. Learn more about astronomy from one of the world's best astronomers, Korado Korlević. Višnjan is a place to visit, even during the summer!
Baredine Cave (Grotta Baredine)
Explore the underground nature of Istria and the karst phenomenon of Baredine Cave, a 132 meter deep geomorphological natural monument available to tourists.
Going down into the pit with a tour guide is an unforgettable experience. You will also see a special, Istrian species of human fish, discovered in the groundwater of Poreč.
Ferry trip to Venice
Surely the most attractive among all the day trips from Poreč is a one-day journey to Venice. Visiting another city and country by boat could be an amazing summer family experience and an unforgettable holiday supplement.
The Adriatic Lines from Poreč to Venice start in May this year and operate until October. During the peak summer season, tourist boats will sail from Poreč to Venice three times a week. Book your tickets now. Venezia Lines will publish their sailing schedule soon, which we will keep an eye on.
Beaches and Bays
Poreč's 37-kilometre shore counts as many as 22 beaches with the prestigious Blue Flag. an international proof of clean sea. Thus, 20 percent of all Blue Flags in Croatia flutter around Poreč!
Not only does it mean that the sea is crystal clear, but it also shows how well-equipped the beaches are. Facilities include showers, parasols, deck chairs, sports fields, recreation and hospitality facilities. Everything you need for a perfect vacation.
Therefore, whichever beach you choose, you will be able to both relax and enjoy various sea activities. There are plenty of beach catering facilities, with delicious ice cream for the kids. And children will love it!
Beaches in Poreč are pebble, sandy, rocky, and concrete. The best are south of Poreč in Plava Laguna, Zelena Laguna, and Bijela Uvala, popular hotel and camp resorts. Take a short boat ride from the main Poreč waterfront. Or cycle along the coast or take a popular tourist train, which is a unique experience - totally recommended. Most of them can be reached by car.
By far the most interesting sea activities in Poreč are renting pedal boats, kayaks, and banana boats, and trying parasailing. When they get bored of swimming, children can play in sand or play tennis, volleyball, improvised football, and mini-golf.
Recently, many beaches have been adapted for people with disabilities.