Welcome!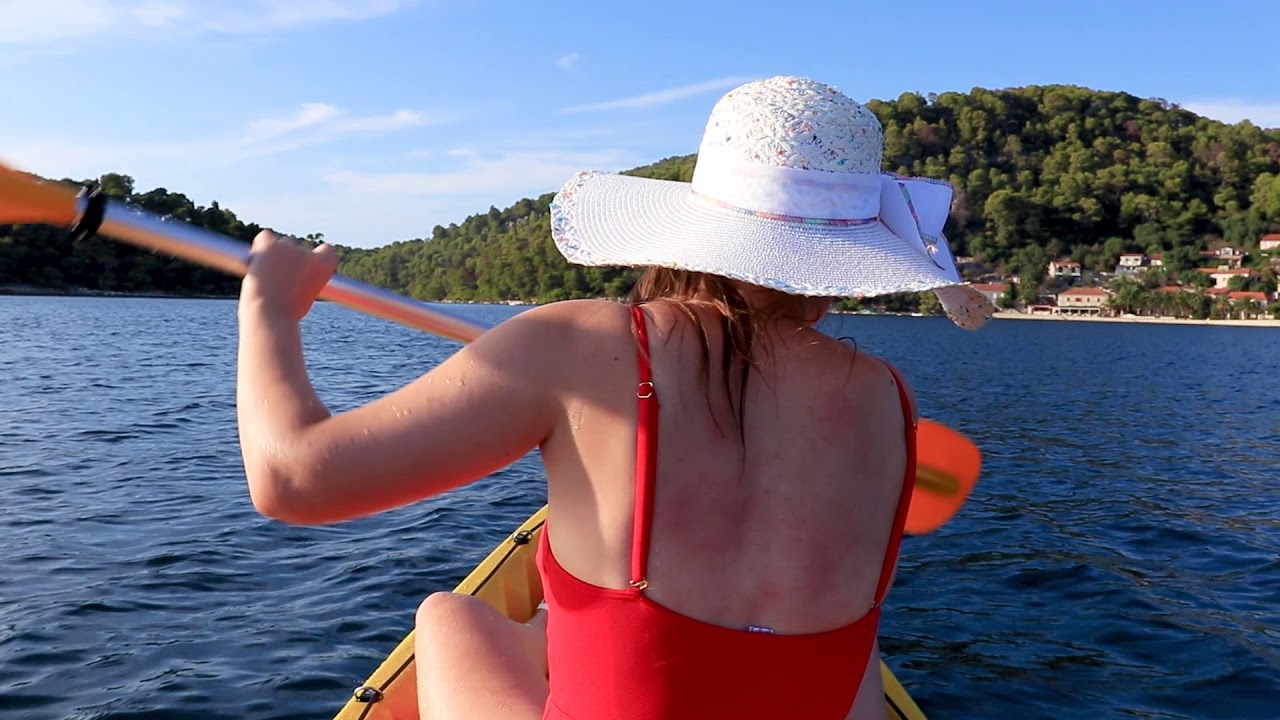 Aside from being the largest island of Dubrovnik archipelago, Mljet is also one of the most interesting. Its many hidden villages, family-owned eateries and breathtaking national park make it a preferred destination for many looking to escape the urban hustle. It is a perfect choice for families in search of summer fun, couples looking for a romantic getaway, or friends out to enjoy an active holiday.
Weather on Mljet
Southern Croatia is blessed with typical Mediterranean climate. Mljet is no exception. When you are looking at Mljet weather forecast you will most likely find either very warm summer weather with little precipitation or mild winter weather with plenty of rain, especially towards the end of autumn and beginning of winter. Heavy winds might shake things up a bit, especially the northern wind called Bura which can be especially strong during March.
Where is Mljet Island?
Mljet is one of the islands of Southern Dalmatia, Croatian coastal region that stretches all the way down to Montenegro. Mljet is parallel to thr Peljesac Peninsula which is the closest mainland point to the island. It is located between 17°19´19'' E and 17°45´16' E, and between 42°41´12˝ N and 42°48´23˝ N.
Mljet - How to Get There and Get Around
Plane
There are plans for a helipad or even a small airport on the island. At the moment, closest international airports to Mljet are Dubrovnik Cilipi (DBV) and Split (SPU), with Dubrovnik being closer of the two. Flight information is available on their respective websites: Dubrovnik, Cilipi and Split Intl. Airport.
Road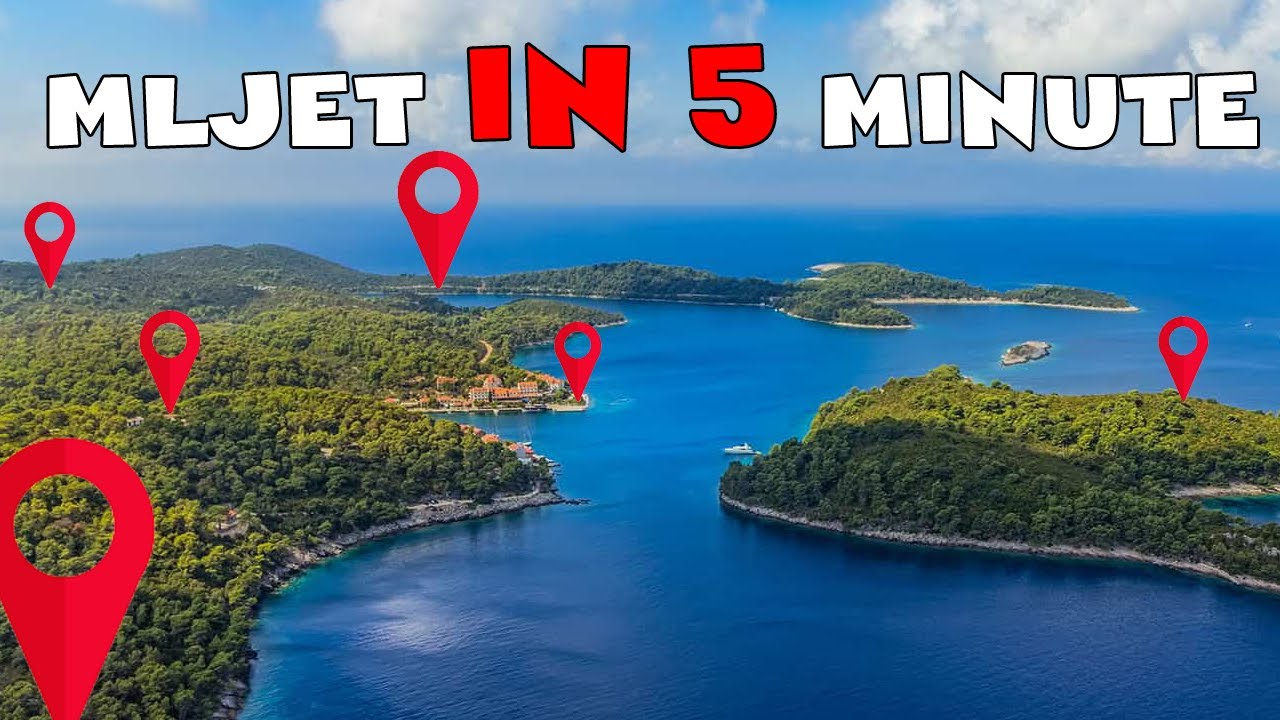 To get to Mljet from the direction of Split, Zagreb or elsewhere due west or north from Peljesac Peninsula, follow the A1 motorway to the town of Ploce where it ends. From there, you will take D8 Adriatic Highway. Continue following D8 until you see the signs directing you right towards the town of Ston on Peljesac Peninsula.
If you are traveling from Dubrovnik, follow D8 Adriatic Highway due north until you get to a sign directing you to turn left towards Ston.
Once on Peljesac Peninsula, follow the road to Ston, pass it and drive for another 5-10 minutes until you see a sign for Prapratno on your left. In Prapratno there is a ferry landing spot that is impossible to miss. From there, Jadrolinija ferries travel to Sobra on the Island's southern end. Ferries are regularly travelling multiple times a day throughout the year. Their timetable is available on Jadrolinija webpage (link to pdf timetable for 2021, Line 832).
Getting around Mljet
Once on Mljet, you need to know where your accommodation is, but there is one main road running the length of Mljet. Mljet is 37km (around 23 miles) long, so there is quite a bit of drive time from one end to the other (45-50 minutes). If you are heading towards the area of National Park (villages like Polace, Pomena, Govedari, Soline, or Babine Kuce), you will be turning right when exiting Sobra and following the road due north-west. If you are staying in the village of Prozurska Luka, Okuklje or Maranovici, you will turn left and head south-east after leaving Sobra.
Local buses on Mljet are not many nor are they frequent. There is a bus line travelling from Sobra to Pomena and another one travelling from Sobra to Saplunara. Local taxis and other privately operated transfer services are thus very important to those visitors that don't have their own means of transport.
Boat
Aside from already mentioned ferry from Prapratno on Peljesac Peninsula to port of Sobra (timetable: pdf for 2021, Line 832), Mljet Island can be reached by boat from Dubrovnik port of Gruz, Split ferry port and Korcula Island's port of Korcula.
G&V Line operates high speed catamaran line from Dubrovnik throughout the year with increased intensity during the summer season. During the off-season itinerary catamaran runs to port of Sobra on Mljet (second stop going from Dubrovnik). Full season itinerary sees G&V Line catamaran travelling to both Sobra and Polace which is much closer to Mljet National Park. Detailed timetable is available on G&V Line webpage.
Another catamaran company running to Mljet from Split, Korcula and Dubrovnik is Kapetan Luka. Their lines are running only during tourism season and shoulder months. For more information about the timetable and ticket prices visit following links:
Split – Milna, Brac – Hvar – Korcula – Pomena, Mljet – Dubrovnik
Split – Bol, Brac – Makarska – Korcula – Sobra, Mljet – Dubrovnik
How far is Mljet from Dubrovnik?
Closest point of Mljet Island to Dubrovnik is 26 kilometres (16,18 miles) away from Dubrovnik Port. However, Sobra, the busiest island port, is around 40km (25 miles) away from Dubrovnik port. Port of Polace (tied to National Park) is 58km (36 miles) from Dubrovnik Port. This distance increases slightly when you are travelling by road going to Prapratno 58km (36 miles) by road and then over to Sobra 8km (5 miles) by ferry.
Mljet National Park
Mljet National Park is one of eight Croatian national parks. It covers the area of north-western end of the island. The main attraction of the park are two salt water lakes connected to the sea via a narrow channel. Footpaths and bicycle paths perfect for exploration run throughout the area of the national park. Canoes, bicycles and kayaks are available to rent within the park. Montokuc Hill is the highest peak of the national park and provides a great hiking opportunity.
National Park Mljet is open throughout the year, but while tourism season and shoulder months have regular working hours, during off-season period (November – March/April) the park is open upon request. Detailed information on the working hours and entrance ticket information can be found on the park's website.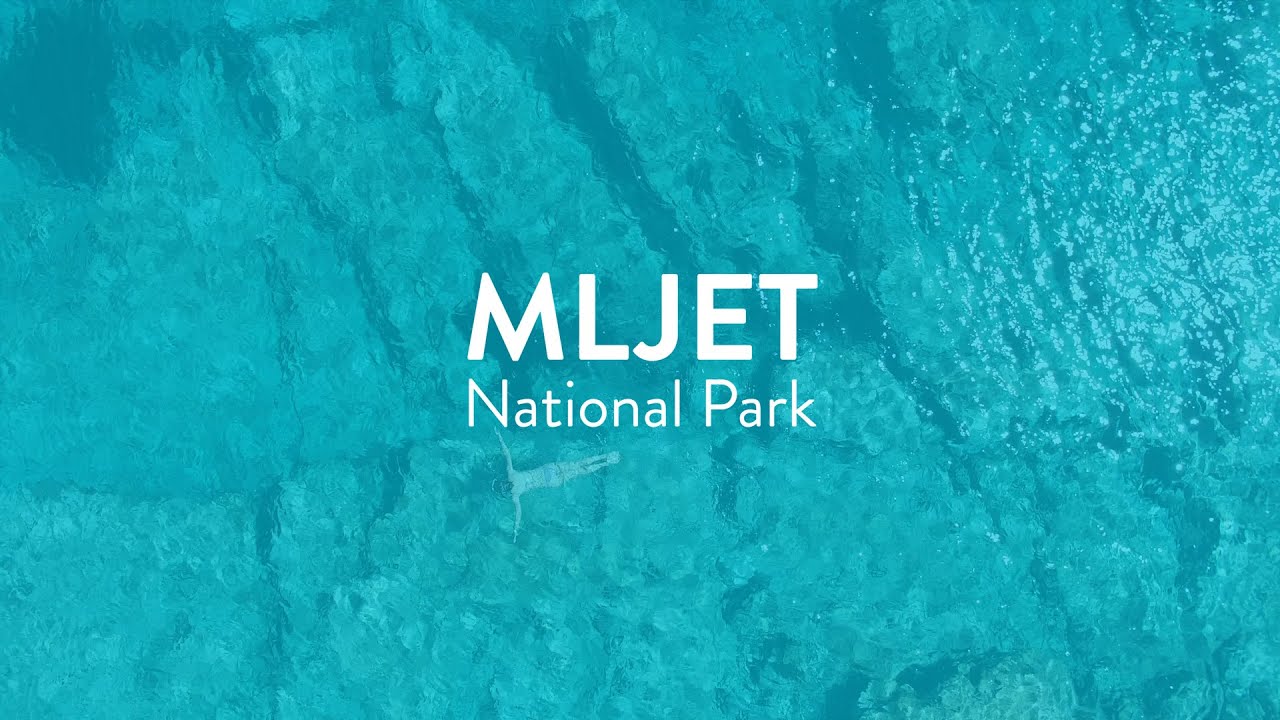 There are three entrances to the park: Polace, Pomena and Vrbovica. During main season period the entrance tickets include a van transfer from Polace to Pristaniste point within the park. Tickets also include entrance to car parking at Vrbovica entrance for one-day visitors. Another link worth checking out is the code of conduct for park visitors. As a fragile protected natural area of immense importance, National Park Mljet is a place with quite a few rules and regulations to follow.
Forest covers 90% of the area of National Park Mljet. The main star of the forest and its most frequent settler is Aleppo pine (Pinus halepensis) brought over by the Ancient Greeks. Aleppo pine can grow over 20m (feet) tall and coupled with the deep blue waters of the Adriatic Sea surrounding the island makes for an identifying visual image of Mljet.
Lakes of Mljet Island National Park
Two lakes are the central attraction of National Park Mljet. Their names are Malo Jezero and Veliko Jezero which literally translates to "Small Lake" and "Great Lake". Small Lake has a 2,6 km (1,6 miles) circumference, while Great Lake measures at 9,24 km (5,74 miles). They provide amazing opportunities for swimming, hiking, or cycling.
The temperature of the sea water in the lakes during the summer is higher than that of the surrounding sea. During the peak summer months water in the Small Lake reaches 31°c (87,7°f) on the hottest days. Great Lake is usually a degree or two cooler than the Small Lake. With such high water temperatures and very high salinity, swimming in these lakes is not only easy and enjoyable, but healthy as well. All this makes them into natural wellness pools.
Along with various other marine life, the lakes are home to a large number of bivalves with the most notable being scallops (Pecten jacobaeus) and noble pen shell (Pinna nobilis). Noble pen shell is protected by law and is Croatia's biggest bivalve with the largest specimen growing up to be a meter (3,28 feet) in length. They live on the sandy bottoms and represent quite an impressive sight when snorkelling or scuba diving. Great Lake is also a home of the world's largest bushy coral reef (Cladocora caespitosa). Bushy coral or Mediterranean pillow coral is a reef-building stone coral endemic to Mediterranean. Reef in Large Lake stretches over 650 sqm or 7000 sqf.
Island of St. Mary
Great Lake houses another point of interest – a small island of St. Mary. This island on a lake on an island in the Adriatic Sea is dominated by a Benedictine monastery and Church of St. Mary. The monastery dates back to the late 12th century. Since then, the monks added architectural elements of renaissance and baroque, as well as a defensive tower. Benedictine order operated the monastery until the beginning of the 19th century when the area of Dubrovnik Republic fell under French rule. The complex changed ownership frequently since then and was even converted into a hotel in 1960's. Ultimately, it ended up under Dubrovnik's Diocese in 1998 in dire need of renovation. Today, guests from all corners of the planet visit it and marvel at its design and level of preservation. .
Solar powered boat is transferring guests to the island from within the national park. Entry ticket to the park includes the boat ride. Boats run every hour. Check the timetable and additional information on the park's website.
Other things to do on Mljet (what to see?)
1) Conquer Highest Peaks on Mljet
The highest peak of Mljet is in Babino Polje. It is Veliki (aka Velji) Grad at 514m (1686 feet). It can be accessed from Babino Polje, a village in the center of Mljet Island. There are plenty more peaks extending over 300m (984 feet) and plenty of footpaths and trails for you to explore. With a well-laid-out challenge like this, it would be a shame not to climb to the top of at least one of these hills. One of the most accessible and well-marked is Montokuc Hill within the National Park. Its peak provides an amazing viewpoint over the island and the surrounding areas and is used as a fire prevention lookout point. The lookout structure was recently replaced by a beautifully designed prefabricated wooden structure that is well worth the climb.
2) Find your Favourite Mljet Beach
There are many beaches on Mljet and sticking to just one would be silly. At the same time they are way too numerous to list them all here. Sandy beaches are mainly on the south-eastern end of the island. They are scarce in Dubrovnik area.
Pomena Village houses swimming spots in front of and close by to the island's only hotel – Odisej - so this is your best choice when looking for a beach with plenty of amenities. National Park Mljet has its own swimming spots, many of which are rocky. The most popular beach there is Mali Most, which is located at the connecting channel between the two lakes. The most popular sandy beach on the island is Saplunara. It is on the southern end of Mljet and is an absolute paradise to visit, especially during early autumn when the number of visitors to Mljet drops off significantly. No less impressive is Limuni (aka Blace). It is in the vicinity of Saplunara and it ranks very high among the most beautiful Mljet beaches.
Another must-visit spot on Mljet is Sutmiholjska, a secluded bay with pebbly beach surrounded by hills covered in pine trees. Notable mention is also the village of Okuklje with its charming bay and crystal clear waters.
3) Discover Odysseus' Cave
Odysseus, also known as Ulysses was a legendary hero of the Greek Mythology and king of Ithaca. He was immortalized in Homer's epic – Odyssey which details his ten years long journey back to his home on Ithaca after the Trojan Wars. During one of his many adventures on that journey he ends up surviving a shipwreck by finding safe land on island of Ogygia. There he spends seven years under love spell of the nymph Calypso.
There are many Mediterranean places claiming to be the legendary Ogygia Island. Mljet is one of these places. In the middle part of the island, you can find a cave named Odisejeva Spilja (eng. Odysseus Cave). It is best to approach it by sea. There is a 4-5metres (13-16 feet) wide entrance with only a small part of it visible from the outside (around 1 meter, 3,28 feet above the surface of the sea). The cave is 8 meters (26 feet) deep, while the tunnel of the cave is 20 meters (65,61 feet) long. There is a path to get down to the cave from the village of Babino Polje, but it is quite steep and not suitable for those with walking difficulties. Also, please don't try walking down (and back up) in the middle of a hot summer day.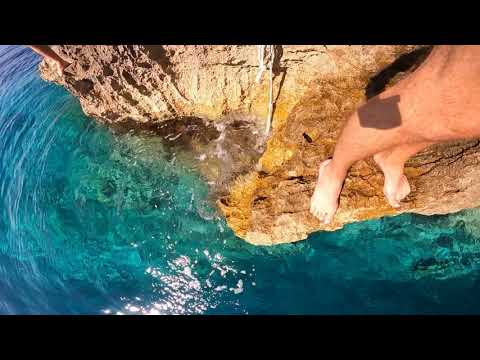 Local legend says Odysseus rescued himself by swimming to the cave and spent the next seven years on Mljet. Long history of the island and a mark left on it by ancient Greeks did a lot to establish this legend as one of the local population's favourite island tales.
4) Enjoy the Island's Art and Culture Scene
When you say "art and culture" to someone from Croatia, they usually don't automatically think of Croatian islands. In fact, the situation has been changing lately and Croatian islands have been blessed with various programs put forth by dedicated individuals. On Mljet, the main power behind many interesting projects, from various workshops to exhibition is Stara Skula gallery in Govedari. Couple behind Stara Skula have been working tirelessly to enrich the arts and crafts and culture scene of Mljet Island for two decades. They've also sparked an initiative that led to a film festival on Mljet, part of Kino Mediteran program. Kino Mediteran is focused on reviving cinemas in Dalmatia.
Their film projections on Mljet happen in Babino Polje and Govedari from mid-July to late August. Another interesting initiative is MARS. It's an abbreviation in Croatian meaning Mljet Adventure and Robinson Alliance. They base themselves in Babino Polje and develop programs focused around art, sustainability and nature. Their plans for 2021 include a festival called Isle of MARS which should be one of the art and entertainment highlights of the summer on Mljet.
5) Explore the Island
One could go on about what to see and do on Mljet. Things like Rector's Palace in Babino Polje or the remains of early-Christian basilica and bath in Polace are well worth putting on your to-do list. But this approach would be wrong in a place like Mljet. This island begs exploration. Its 18 scattered villages often serve as a reminder of a time long gone. Its endless forest contrasted by shimmering seas and white jagged rocks bring out the adventurer in all who visit.
Whether you rent a car or a scooter, or prefer hiking or cycling, do yourself a favour and explore Mljet. Find what's missing from other people's lists of things that make Mljet what it is and add your own discoveries. Make your way across the island and explore to your heart's content. What ever it is you are seeking; you are bound to find. Except shopping malls, there are none of those on Mljet.
Mljet Accommodation - Where to Stay?
Mljet Hotel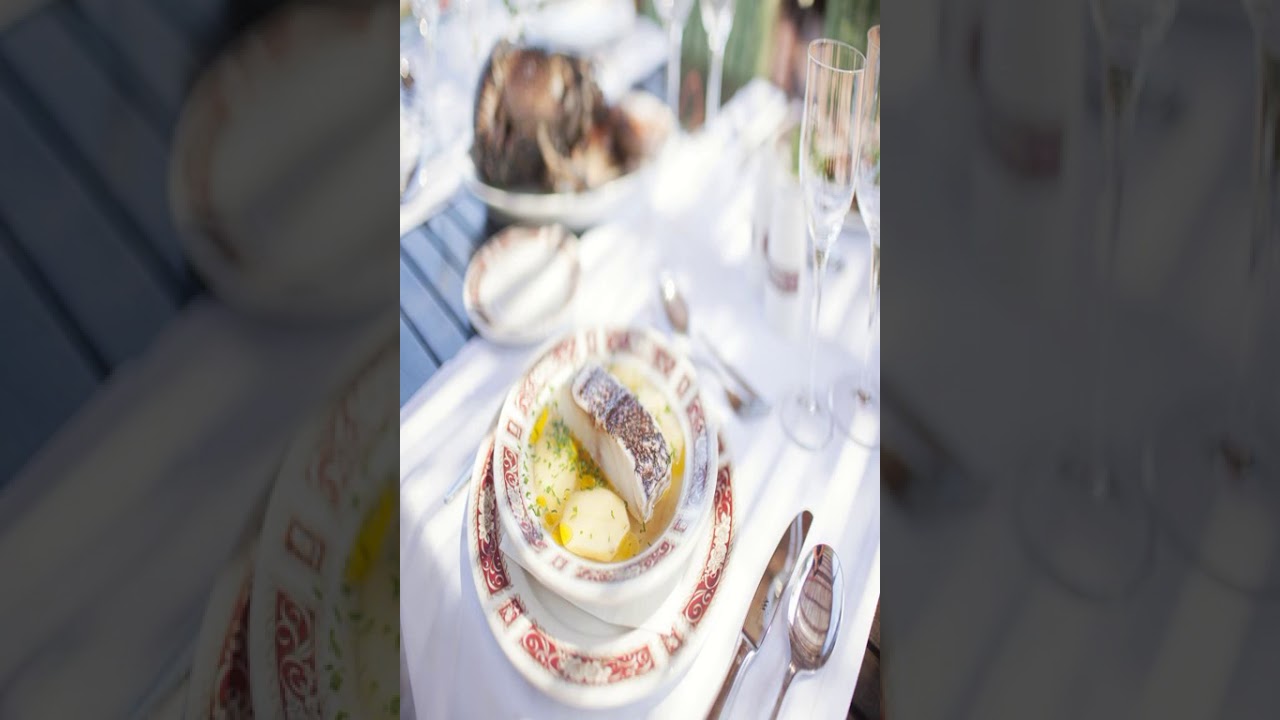 There is one hotel on Mljet, Hotel Odisej. This 3-star property dominates the bay of Pomena on the north-western end of the island. It is owned and operated by Adriatic Luxury Hotels. For detailed information on the hotel visit their webpage. Hotel Odisej is a great base of exploration for all those wishing to spend as much time in the national park. The hotel is able to organize local transfers as well.
Mljet Private Accommodation
When it comes to private accommodation the choice is much bigger. Mljet holiday rentals come in all shapes and sizes. There are apartments and homestays all across the island with the most popular villages being Pomena, Polace, Govedari, Babino Polje, Sobra, and the area around Saplunara. For more amenities choose villages like Pomena, Polace, Babino Polje, or Sobra. For a more intimate experience go for apartments around Saplunara or in smaller villages like Okuklje.
Mljet Camps
Camping is a great idea when it comes to places like Mljet. The island is well connected via roads and ferries to the mainland and is fun to explore as a motorized traveller. There are three auto-camps on Mljet: Camp Mungos, Camp Marina, and Camp Lovor. Camp Marina is a family business with 30 years of history. Find it in the tiny village of Ropa. They pride themselves on their sustainable practices, great accommodation, and lovely food. More information is available on their website.
Where to eat? - Mljet Restaurants
There are plenty of restaurants and eateries around Mljet. Places with the biggest choice are Pomena, Polace, Sobra and Okuklje. Mljet is not just an island, but an island in Croatian Adriatic – one of the cleanest seas in the world. Local seafood is of amazing quality and many local restaurants have their own catch of the day fish or they source it from dedicated fishermen. Adriatic lobster or langoustine is spectacular, albeit pricy at times. Adriatic fish is a wonderful delicacy when fresh caught. Sea bass, john dory and bream are good grilled, but you might want to try them baked or baked in salt as well. Dubrovnik area locals especially appreciate red scorpion fish . Try it baked or stewed in a red sauce known as Brodet.
Many restaurants will show you the fish you can select. Don't shy away from this. Make sure you can recognize fresh fish when brought to your table (eyes clear, gills bright dark red, no off-putting smells), and indulge in true taste of the Mediterranean. Octopus, calamari and salted or marinated fish are also popular, for a reason. When locally sourced, they are all absolutely delicious. Restaurants to keep in mind are Restaurant Maestral in Okuklje, Konoba Ribar in Pomena, and amazing Restaurant Stermasi in Saplunara.
Top 5 day trips from Mljet - Mljet Excursions
Peljesac Peninsula Wine, Food and History
A narrow channel separates Peljesac Peninsula from Mljet. It should pose no obstacle for a traveller determined to get the most out of their Mljet vacation. Peljesac is home to some of the finest wines and vineyards of Croatia. It is also a place of rich history and amazing food.
The town of Ston, very close to the Mljet ferry landing, is known for one of the longest and most impressive defensive walls in Europe, as well as 14th-century salt flats which still extract sea salt using ancient techniques. In neighboring Mali Ston you can find some of the most delicious oysters in this part of Europe. Trstenik is a lovely small village with a rich past, home to amazing seafood and Grgic Winery (owned by Mike Grgich of Napa Valley's Grgich Hills Winery). There was an occasional boat line connecting hotel Odisej in Pomena to Trstenik, usually catering to guests of the hotel, but worth inquiring about if you are thinking about going across. Villages of Potomje and Ponikve hide many quality wineries. Orebic is the biggest town of the Peninsula with plenty of amenities to suit everyone's taste.
Between all these villages and towns are scenic winding roads, vineyards, and vistas. If you are going on a day trip from Mljet, Peljesac should be your first stop.
Dubrovnik Day Trip from Mljet
Dubrovnik might be further away from Mljet than all of these other options, but it is a must-see destination for anyone coming to Croatia. If you haven't visited Dubrovnik before coming to Mljet make sure to reserve a day of your stay to do just that. You can use regular boat lines, rent a car and use the ferry, get on an organized tour, or even charter a speedboat. It all depends on your budget and interests. Some of these options will require you to start early, but don't let that sway you. Once in Dubrovnik, you will appreciate the extra time you have to properly explore this ancient city.
The fascinating history of Dubrovnik is well visible in the city's beautifully preserved Old Town district. Famous Dubrovnik City Walls completely encircle the historical centre. They represent one of the great medieval fortification systems of Europe. Aside from historical tours around the city and the ramparts, you can also enjoy various themed tours. These include filming location tours as Dubrovnik was a setting for the filming of such programs as Game of Thrones or Star Wars: The Last Jedi. Food and wine tours are the preferred choices for many arriving in Dubrovnik as well. Travelling from Mljet to Dubrovnik on a day trip will not leave you a huge amount of time for exploration, but with proper organization, you will get an amazing experience well worth the trip.
Korcula Exploration
Korcula Island is also accessible from Mljet. It is a sizeable island difficult to explore completely in one day, but with numerous reasons for visiting it. Korcula Town is the most popular day-trip destination, not just because it is well connected to Orebic on Peljesac Peninsula via regular ferry line, but because it is a beautifully preserved medieval town with a long history of Venetian Rule. The town of Korcula is said to be the birthplace of one of the most famous Venetians, Marco Polo. His former family home is turned into a museum and there are plenty of fitting souvenirs to find around town. Korcula town is also a place with some amazing restaurants and bars, all waiting to be discovered on the stone-lined streets and squares.
Korcula island is not just Korcula Town. Venturing out to explore the island you might want to visit Lumbarda, known for amazing white wine and sandy beaches. Villages of Cara and Smokvica are the island's most important wine regions, renowned throughout the country. Korcula is also a place from where top-quality olive oil comes, so make sure to search for some. If you venture all the way to Vela Luka you will find a beautiful bay with the picturesque town with plenty of amenities and fun nightlife on the promenade.
Mljet Boat Charter
There are plenty of options for exploration while on Mljet, but these options increase significantly if you have a boat at your disposal. Chartering a boat or a speedboat, preferably with a good local skipper, will enable you to enjoy much more of the area and the island itself. If you are visiting for a short stay, having a boat to discover areas of Mljet you won't be able to visit yourself is a great idea. Those who would rather venture out further will be able to visit already mentioned Peljesac Peninsula, Korcula, or one of the Dubrovnik's Elaphiti islands. Elaphiti are a small archipelago of islands between Dubrovnik and Mljet. Three of them are inhabited and all are worth your attention.
Chartering a boat with someone knowledgeable about the local area will also help you from potentially making a wrong choice when planning your day activities. Good skipper will be able to recommend good spots for swimming, snorkelling or fishing, as well as point you to good restaurants and hidden beaches.
Mljet Scuba Diving
Waters around Mljet are full of sea life and wonderfully interesting, It is no wonder the most famous underwater explore Jacques Cousteau was enamored by Mljet Island. Scuba diving is a great option for both beginners and experienced divers as long as you have a right scuba diving instructor/guide on hand. There are several great dive spots around Mljet island with Odysseus Cave being one of them. Another great diving location is Goli Rat, islands westernmost point. Here you can experience a wealth of sea life along a vertical wall and a few remains of an ancient shipwreck.
5 things you didn't know about Mljet
Kingdom of the Mongoose
Hundred years ago, Mljet island was so infested with venomous snakes it created a real problem and a threat to local population and cattle. At that time Croatia was a part of Austro-Hungarian empire. Royal Ministry of Agriculture in Vienna decided in August of 1920 to combat this problem by introducing small Indian mongoose to the island. Eleven animals were released on Mljet and in time they've eradicated venomous snakes on the island. The small Indian mongoose is famous for it ferocity and the ability to kill king cobras by its sheer speed. This animal is not immune to the snake's poison, but its lightning speed attacks are enough to kill predatory snakes capable of brining down much larger mammals than itself.
Knowing what we know now about introducing alien species into local habitats, you can probably guess that the mongoose is today a pest on the island and represents potential ecological hazard. However, don't say this to the islanders because most of them like the furry critters running around and they definitely don't mind not having to worry about dangerous snakes. Regardless of the ecological issues, when hiking around Mljet, don't be too surprised if you see these cute creatures somewhere along the way. While they will probably steer clear of you, if by some miracle you find yourself in a position to get close to one, remember they are indeed wild animals and, you should not touch them.
Mistaken Identity
Under the Romans, Mljet shared a name with today's Malta. This name stuck around after Romans as well in Latin language documents. It's because of this that the confusion arose around some historical events involving the island by the name of Melita. The story of Odysseus is one of these events or legends, but another one is the shipwreck of St. Paul the apostle in the 1st century AD.
It is said St. Paul was shipwrecked and eventually ended up on and island described in the New Testament as Melita. Today the island in question is generally thought to be Malta, but Mljet might be the right answer. It is written that the sea the ship carrying St. Paul was sailing was Adria (Adriatic Sea) and it was described the island of Melita was plagued by venomous snakes which apparently never existed on Malta. Some international historians believe that books should be re-written in this case. Mljet does have an aptly named St. Paul's rock and remains of a church dedicated to St. Paul on the island.
Mljet - Babino Polje, the Island's Center
Babino Polje is the administrative center of the island and it is the village with the biggest population of around 300 permanent residents. In the time of Dubrovnik Republic rule, it was one of the biggest centers in all of the Republic. There are quite a few old churches and historical buildings in the village that bear witness to these times including the renaissance Rector's Palace, eight churches and a chapel. Babino Polje there is access to both Odysseus Cave and the highest peak of the island, Veliki Grad.
Polace's Ancient Past
The area of Polace has been settled by the Ilyrians and Ancient Greeks. Considering a large bay, perfectly secluded from the elements and access to freshwater springs, this long tradition of settlers choosing this location makes perfect sense. You can find various traces of buildings dating back to Roman times including thermal baths in Polace. Today, it is known as the main port of call for high speed catamaran from Dubrovnik, but also a bay preferred by many yacht and sailboat enthusiasts visiting Mljet.
Birds that Visit Mljet
Migratory birds are a common sight on Mljet. With well over a hundred different species recorder on the island, bird watchers might find Mljet interesting for future visit. Some of the more interesting species of birds recorded on Mljet include European honey buzzard (Pernis apivorus), Peregrine falcon (Falco peregrinus), Eurasian eagle-owl (Bubo bubo) and Audouin's gull (Ichthyaetus audouinii).
Mljet Images
More information
Mljet Tourist Board
Address: Zabrežje 2, 20225 Babino Polje, Mljet Island
e-mail: This email address is being protected from spambots. You need JavaScript enabled to view it.
Office Sobra:
tel. +385 20 746 025
fax. +385 20 746
e-mail: This email address is being protected from spambots. You need JavaScript enabled to view it.
Office Polače:
tel. +385 20 744 186
fax +385 20 744 086
e-mail: This email address is being protected from spambots. You need JavaScript enabled to view it.
Important Numbers:
Ambulance Goveđari: tel. +385 (0) 20 744 060
Ambulance Babino Polje: tel. +385 (0) 20 641 550
Gas station Sobra: tel. +385 (0)20 746 233
Fire Brigade: tel. +385 20 745-274
Municipality of Mljet: tel. +385 20 745-255
To follow the latest news from DESTINATION, check out the dedicated TCN page.