Thinking of moving to Croatia? Some things to consider
You have just returned from a fortnight on the Croatia coast, and you have fallen in love. Living in Croatia would be a dream! What is it like, and how to make that dream a reality?
As a Brit living in Croatia full-time since 2003, I can honestly say that now I could no longer live anywhere else. The Croatian lifestyle, for better or worse, is in my blood. And once there, a little like malaria, it is there for life. Having said that, living in Croatia and coming for a holiday are as different (perhaps more so) than chalk and cheese.
Croatia is fantastically beautiful, its people hospitable and its lifestyle the envy of all stressed executives. BUT if it was such a paradise, why is Croatia plagued with mass emigration, its youth in particular?
Although I would recommend that people come and live in Croatia if they are looking for a lifestyle change, they should do it with their eyes wide open. For this is a country of bureaucracy, corruption and limited job opportunities through conventional channels. Especially for foreigners.
Nowhere is perfect in the modern age, but the pros far outweigh the cons. I would strongly recommend you try living in Croatia for 6 months before committing your life. It is not for everyone, and once the summer beach tan fades, the reality can be a little harsh. Here are my reflections after 15 years in the country.
Registering your stay and residence permits
Your introduction to the joys of Croatian bureaucracy will undoubtedly start with registering your stay, which you must do by law. Go to your local police station, fill out some forms, and enter the system! Total Zagreb did an overview of the procedure, including a link to the online form. It is the same in the rest of the country.
If you are staying for a longer period, then you will require a residence permit. Residence permits in Croatia are one of the great complications in life. Each expat will have his own story, and few will be straightforward.
In my case, I applied for a temporary one-year residence permit each year for four years. After this (and after taking a simple Croatian language test), I received my permanent residency. This theoretically entitles me to the same rights as locals. It is renewable every ten years.
From talking to other expats, however, it seems that my case was very smooth. Others have had huge problems, with official advice varying from office to office. There is also a HUGE difference on residence permits for EEA citizens and the rest.
For some reason, Americans seem to endure more hardships than any others when it comes to residence permits in Croatia. TCN featured several examples recently, including how hard it is for American retirees to live in Croatia.
My TCN colleague Lauren did an excellent overview of residence permits in Croatia. All I can say is... good luck!
Finding an apartment
Finding a place to stay is obviously an early priority. If you are being hired by a company, they may well help with the accommodation search. But if you are on your own, this can be a daunting task, particularly if you do not speak the language.
You should also be aware of the effect that the tourist season has on the rental market. Short-term summer holiday rentals are waht keep many families afloat, and it is not uncommon for long-term rentals to exclude the summer months. Having said that, the possibility of year-round income is attractive, as the tourist season is short.
Here is an overview of what you need to know when searching for an apartment in Croatia.
Health insurance
If you are living in Croatia, you must have health insurance. Once you have registered your stay with the police, your next stop will be to the local HZZO office. Here is what you need to do to get your health insurance. For a more comprehensive overview of health in Croatia, check out the Total Croatia health overview.
Living in Croatia - what are the costs?
While it is certainly true that Croatia is not as cheap as it used to be, it is also a pleasant change to prices in the UK, for example. After years of paying about £1.50 for my late morning pint on Jelsa's idyllic main square on Hvar, a business trip to London came as quite a shock back in 2016.
But that is only part of the story. Wages in Croatia are much lower than the UK. It is also true that many families grow at least some of their own food. Much of our family's needs - olive oil, wine, fruit and vegetables - came from the family field.
The reality is that Croatia is very affordable for tourists, but increasingly expensive for locals. Items which should be the same price in neighbouring countries always seem to be more expensive in Croatia, and the summer season sees a hike in supermaket prices.
Imported goods are also a lot more expensive if bought in Croatia. In almost all cases, from buying a computer to buying a car, it makes financial sense to buy something elsewhere and then bring it into Croatia. Even if that means dealing with the bureaucratic joys of importing a car into Croatia.
Looking for a more comprehensive overview of prices in Croatia, from the price of milk to apartment rental?
Bank accounts, Internet, phones and personal ID number (OIB)
The boring bit about living in Croatia - how to get those daily essentials set up. Learn more about how to open a bank account, getting your newly-found home connected to the Internet, choosing a mobile-phone package, and getting a personal ID number (OIB)
How easy is it to find a job in Croatia?
If it was easy to find a well-paid and fulfilling job in Croatia, not so many young people would be emigrating.
The sad truth is that a lot of work is seasonal and poorly paid. Where jobs do exist, they are usually reserved for friends and family. Nepotism is a huge part of daily life in Croatia, and connections are all. This includes getting a doctor's appointment, sorting a permit, even tickets to the theatre. Croatia runs 'preko veze' (through connections).
Now that Croatia is in the EU, there is freedom of labour. While this means that EU citizens can freely work in Croatia, the net result has been Croats moving to Germany and Ireland to start a new life.
Salaries in Croatia are very low compared to the rest of the EU (about 800 euro a month), and this is another reason for emigration. I now live in Varazdin, which is close to Austria and Germany. Everything from an electrician to a web developer is hard to find, for the wages are so much higher a little further West.
If a company has not brought you to Croatia, the best way of finding work is through word of mouth in my experience. Get active on expat forums (see below), network through LinkedIN, and just generally get yourself out there.
Or start your own business. Being self-employed in Croatia comes with a whole new layer of that lovely bureaucracy, but if you can find your niche, it can work.
Living in Croatia: successful expat experiences
So can foreigners succeed in business in Croatia? The simple answer is YES!
TCN had a series recently looking at successful foreigners who had made the move to Croatia, as hundreds of thousands were heading in the opposite direction. I was stunned to see the diversity of experiences, as well as the niches people had found for their Croatian paradise. Looking for some inspiration - check out the TCN series of successful foreign entrepreneurs in Croatia.
Digital nomads and co-working spaces
There has been a significant increase in the number of foreigners moving to Croatia in recent years. Looking at Split, for example, ten years ago, I would be able to name most of the foreigners living there full-time.
These days, however, there are new arrivals every week. A significant number of these seem to be digital nomads. Online living and the Croatian lifestyle is a very attractive way of life (just ask this blogger after 7 years at the keyboard, mostly from waterfront cafes).
Another reason why this is a winning combination is because it fulfils the Croatian dream. Living in Croatia and earning your money abroad - perfection!
While Zagreb as the capital is the biggest magnet for foreign workers, Split is certainly competing. The number of co-working spaces which have popped up in recent years is meeting that demand. It is an issue that TCN featured recently. And if you are looking for a co-working space in Zagreb, here are 5 of the best.
Co-working spaces are also very social and a good place to meet people if you are new in town.
The new digital nomad visa for Croatia came into effect on January 1, 2021, an exciting opportunity for non-EU/EEA remote workers to be able to come and work in Croatia for 12 months. And several have already taken advantage of the opportunity.
Meet Melissa Paul, Owner of Croatia's First Digital Nomad Visa.
And if you want to see just how awesome the lifestyle possibilities are with the new visa, meet the first official digital nomad on Hvar, a marketing professional from San Francisco in Americans in Croatia: From Short Hvar Stay to Digital Nomad Visa Success.
Looking to apply for the visa? You can now do so online.
Living in Croatia: International schools in Croatia
If you are planning on living in Croatia and have a young family, then your international schooling options are limited to Zagreb. That having been said, there is nothing quite like immersing the kids in the local school system (great for learning Croatian!), but international schools are limited to the capital for now. There are also international kindergarten options.
In February 2021, the opening of the first international school in Split was announced.
Learning the language: is it necessary?
Can you survive in Croatia without learning the language? Yes. Should you learn at least some Croatian? For sure.
Apart from the issue of politeness, not speaking at least some of the local language means that you will miss out on the living in Croatia experience.
Almost all young people speak English to a pretty decent level, and you will be able to get by no problem in bigger urban areas. The exception is in those lovely bureaucratic offices as you chase your papers. These are often ruled by the old guard, whose English is not so good. Or perhaps it is, but they don't feel the need to be helpful.
A few words of Croatian will go a long way in locals appreciating you making the effort, even if you are not a language genius.
Learn more about learning Croatia in our language in Croatia section.
Making friends in Croatia: some online groups
How to meet people in a new country?
Meeting people in Croatia is very easy. I have found it to be a very sociable country with its coffee culture. But I think it is best summarised by young TCN contributor Mira Maughan. Mira recently wrote an excellent first article for TCN called Life in Croatia: Reflections of a Foreign Teenager One Year in Zagreb. The article gives a very nice introduction to the ease of meeting people.
There are, of course, plenty of other resources for meeting people. Total Zagreb has a good overview for finding expat groups and events online.
A simple Facebook search for expat groups by city or region in Croatia will give you several options. Special mention to the Expats meets Split and Expats in Zagreb Official Facebook pages, which are very active and welcoming. There are several regular contributors who selflessly give free advice and help to newcomers.
The 3 stages of learning for a foreigner in Croatia: Love, Hate, and Nirvana
For the first ten years of my life in Croatia, I lived in an idyllic bubble on the tourist island of Hvar. I couldn't understand why the locals were complaining all the time, with many emigrating. This place was Paradise!
And then I got to know the real Croatia. I would say that 80% of foreigners, if not more, fall in love with Croatia and see only the beauty (mostly tourists). About 15% engage in the country, start businesses, and then get bogged down by the bureaucracy and corruption. This is the category where one might here the description of Croatia as 'perfect for a 2-week holiday, but a terrible place to live.'
And then there is the 5% who go through all that and find Nirvana, make peace with Uhljebistan, and focus on the very best this country has to offer. Which is a LOT. It took me 15 years to get there, and you can read more in The 3 Stages of Learning for a Foreigner in Croatia: Love, Hate, and Nirvana.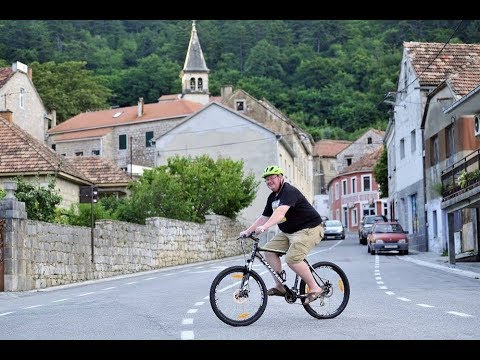 Do not try and change Dalmatia, but expect Dalmatia to change you.
The default negative mindset in Croatia
Much as I love Croatians, they are Olympic champions when it comes to complaining. Having been downtrodden with corrupt leadership and limited economic opportunity, few dare to hope for the best each days.
New initiatives are often ridiculed and attacked without being given a chance. There are MANY positive stories of success in Croatia, but it is a true saying that 'a Croatian can forgive you anything but success.' As a result, a lot of the successful people keep their positive stories under the radar. The result is that there is a perception that everything in daily life in Croatia is negative. It is a vortex of negativity which does not have to be that way. Good stories need to be celebrated more.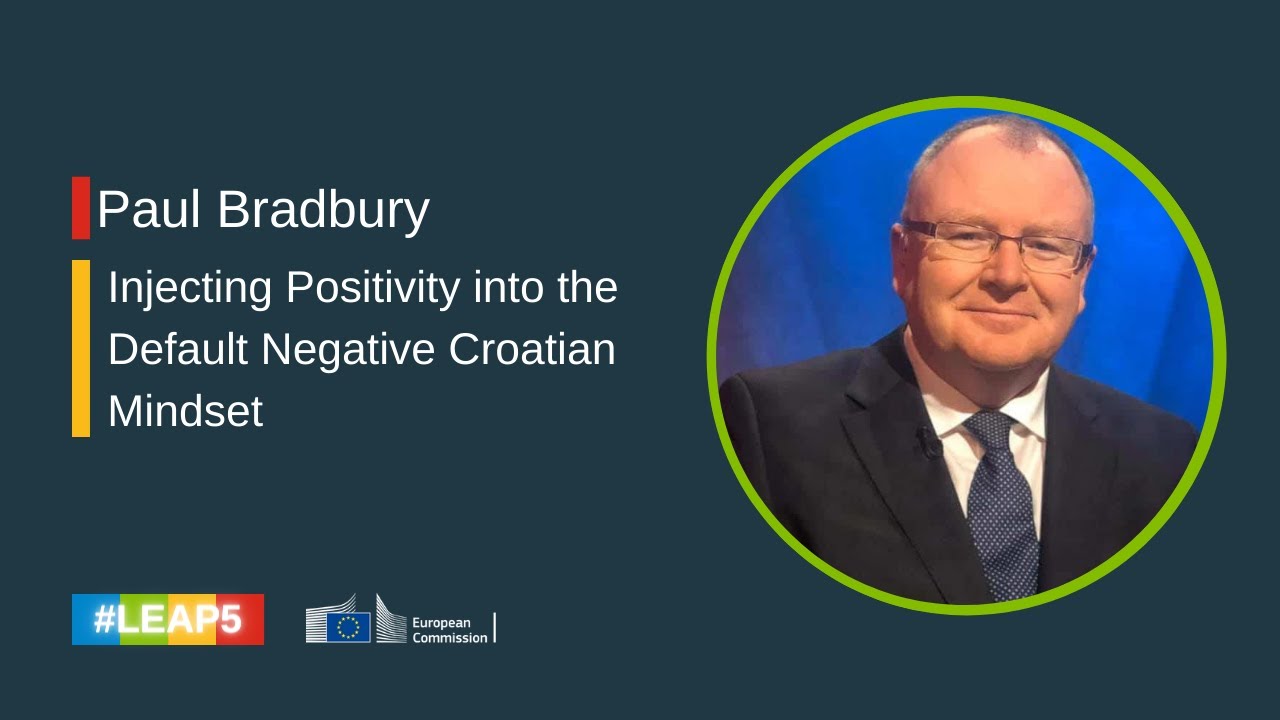 What is an 'uhljeb'? An introduction to the Mighty State of Uhljebistan
It took me 13 years here until I first heard the word 'uhljeb' and heard of Uhljebistan, the nepotistic State within the State here in Croatia. And once I learned more about Uhljebistan, I understood a lot more the negative mindset of many of my Croatian friends.
First-time visitor to the Mighty State of Uhljebistan? Learn more in Welcome to Uhljebistan: A Foreign Appreciation of the Cult of Uhljeb.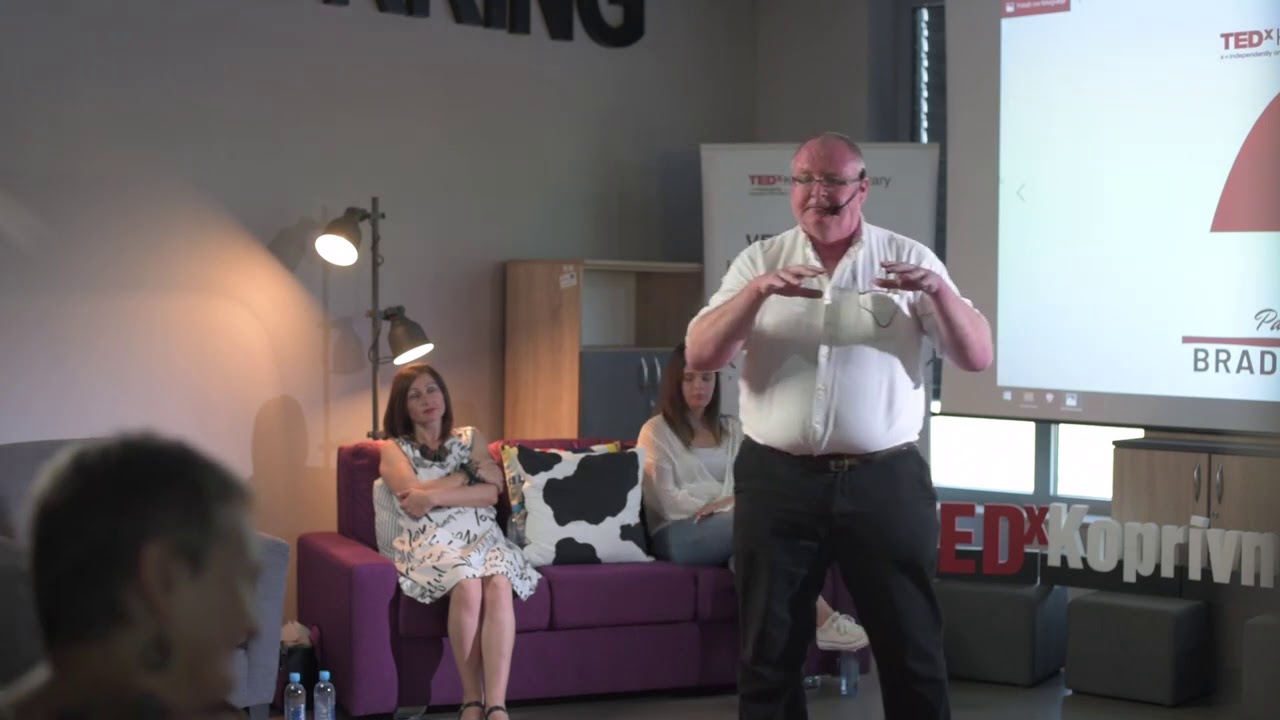 The Croatian lifestyle versus Western Europe
A few years ago, a schoolfriend I had not seen in 25 years sailed into Stari Grad. It was great to catch up and to meet his family. Life for him was good. He was a partner in an accountancy firm, had his own boat and a big house outside of London, obviously earning a LOT more than me.
And yet, as he told me of his weekly routine and the 6 am commute to London, the cost of travel, mortgage and childcare, I realised how lucky I was to have found my Croatian paradise.
Croatia is a very laid-back country, where life can be perfect if you can shield yourself from bureaucracy and corruption. You may not get rich her in material terms, but in terms of quality of life, it has no equal in Europe. Think the billionaire and the fisherman. If you prepare yourself for its quirks and set your expectations correctly.
Why not give it a try?