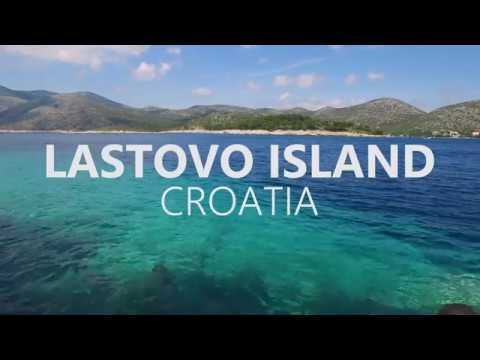 Welcome to Lastovo!
Located south of Korčula, Lastovo is one of the most remote inhabited islands in Croatia, and one of the sunniest spots on the Adriatic. Aa part of Dubrovnik-Neretva County, the island is well connected to Split and Dubrovnik.
Lastovo is a nature park, which includes the surrounding islets and reef, as well as some ssea surface. The island itself is largely covered in forest. It boasts a rich cultural heritage, with many houses dating a few hundred years back.
Lastovo's clear sea and relaxed vibe are sure to make a lasting impression on visitors to this unique little island. That makes it a haven for nature lovers and those looking to get away from the tourist bustle overwhelming much of the Adriatic, .
How to get to, and around, Lastovo
Plane
The two closest airports to Lastovo are Split and Dubrovnik. Those arriving in Croatia via other airports will need to get to either Split or Dubrovnik. Those are the only coastal cities with direct boat connections to the island. If your plans include island-hopping in Croatia, you can also reach Lastovo from the islands of Korčula, Hvar, Šipan and Mljet)
Road
Local buses on Lastovo operate daily between the villages of Pasadur, Ubli, and Lastovo. You can check those schedules on Lastovo Tourist Board's website. There's also a rent-a-car service that, apart from cars, also offers motor scooters and bicycles to rent. Just a little heads up: in case you opt to explore Lastovo by bicycle, take note of the fact that the island is quite hilly so you'll need to be in shape.
If you're already travelling by car, don't hesitate to hop on the ferry with it. Lastovo is quite a small island. However, its few settlements and many hidden bays are spread out. Some mode of transport between them will definitely come in handy.
Boat
There's a ferry and a hydrofoil running every day between Split and Ubli, a ferry port on the western shore of Lastovo. The ferry ride takes about four and a half hours, with a stop in Vela Luka on Korčula. The hydrofoil takes around three hours, including stops in Vela Luka (Korčula) and Hvar (Hvar).
On weekdays, there's an additional ferry going from Split to Vela Luka, where you can quickly catch another ferry to Lastovo. Ticket prices and more information are available on jadrolinija.hr.
If you're arriving from Dubrovnik, there's a catamaran to Ubli daily, during the tourist season. The trip takes four hours, and includes stops in Luka Šipanska (Šipan), Sobra (Mljet) and Polače (Mljet).
In 2021, another catamaran line was introduced, connecting Lastovo to the mainland. Specifically, it also connects Lastovo with Dubrovnik, stopping only once, in Korčula. The catamaran will operate daily, year-round, leaving Lastovo early in the morning and returning in the afternoon.
To see the detailed schedule and the prices of both lines connecting Lastovo to Dubrovnik, visit the TP line website.
Last, but not least, Lastovo the perfect destination for those who enjoy sailing. Lastovo Nature Park's website offers detailed information on mooring.
Five things not to miss on Lastovo
EXPLORE LASTOVO
It might sound like an obvious suggestion, but Lastovo is such a unique destination that it's worth emphasizing. Lastovo is a lovely place to lose yourself! Explore the settlements tiny enough for an hour or two. Don't miss the various hidden bays dotting its coast, and lush pines carpeting much of its interior!
The main settlements on the island – Lastovo town, Pasadur, Ubli, Skrivena luka, Zaklopatica – all have something to offer. Keep in mind, though, so does the island as a whole, given that it's Croatia's youngest nature park! Covering an area of 196 km2 – 53 km2 of land and 143 km2 of sea – the nature park is home to 800 plant species, 20 of which are endemic to Lastovo. You will be able to see the hills, forests, fields and caves.
Another feature of Lastovo you shouldn't miss is its network of old military bases, once used by the Yugoslav navy.
And then there are all the breathtaking bays and tiny beaches, many of which require extra effort to be reached. As one legend has it, there's a pirate living in one of the bays – maybe you'll run into him?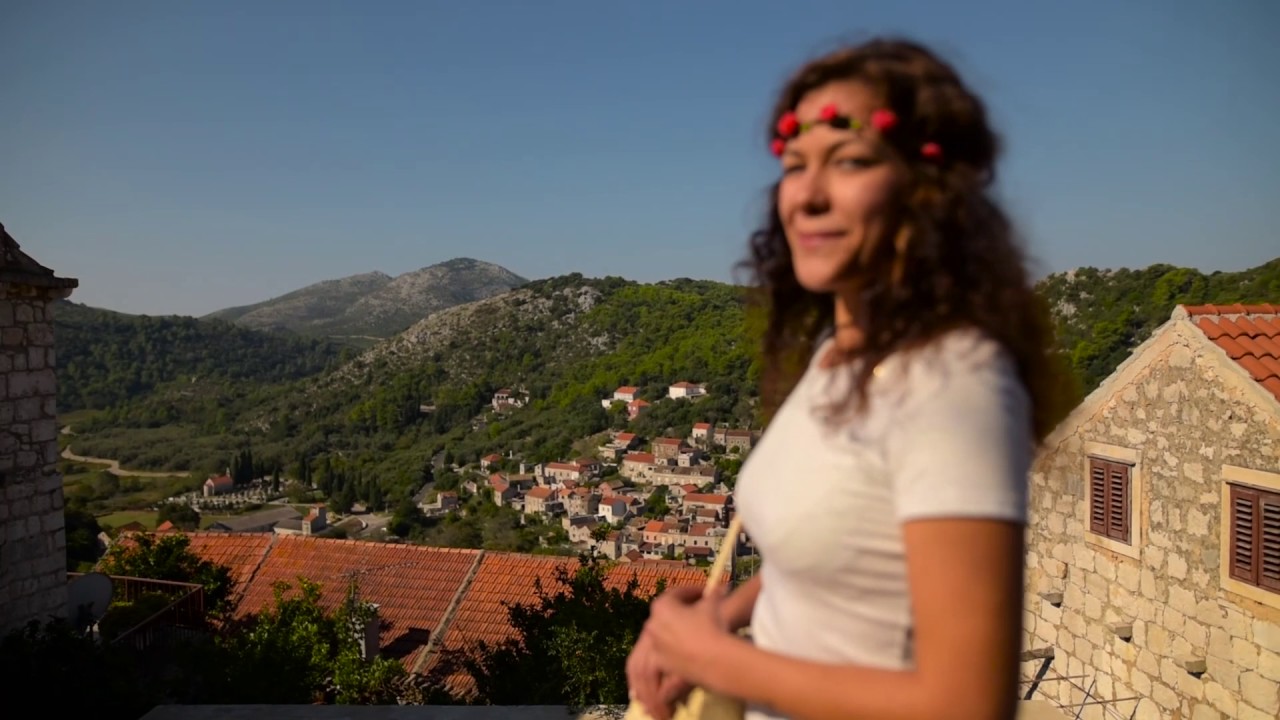 GO HIKING OR CYCLING
Lastovo proudly boasts over 200 km of marked walking and hiking trails. The temperatures can get quite high in the summer, so make sure you hike either early in the morning or in the late afternoon – or better still, visit the island in spring or autumn. Whatever the time of year, always bring enough water for your hike.
The highest peak on Lastovo is Hum. At 418 meters, it offers stunning views of the island and neighboring islets. There are also trails connecting the island's villages. Additionally, there is a church trail that takes you around some of the island's 46 little churches.
Although it's possible to cycle on most of the roads on the island, there are a few popular cycling routes to take between places such as Ubli, Pasadur, Jurjeva Luka, Hum, and others.
A bit of good news for all cyclists and hikers: there's only one species of snake on the island! And it's not a poisonous one, we promise! Knowing this makes exploring Lastovo's hiking trails so much more carefree.
VISIT THE OLD TOWN OF LASTOVO
The main, eponymous settlement on Lastovo is a tiny old town – not visible from the sea. Because of pirate attacks on the island centuries ago, the island folk decided to build their town in a steep-sided valley. That resulted in the town's unique design, which makes it look like a reversed version of the usual historic hilltop town.
Take a walk down the narrow streets of Lastovo and keep an eye out for all the fumari. Those are the special chimneys sitting on top of many old houses.
If you're staying in one of the other places on the island, it might be a good idea to combine your visit to Lastovo town with a swim-break at the neighboring Lučica or Mihajla beaches – both a mere 10-minute walk from the main street at the entrance to Lastovo town.
TAKE A BOAT TRIP AROUND THE ISLAND
Some of the best spots on and off the coast of Lastovo are only reachable by boat. Hopping on a boat with experienced local guides makes for a perfect day trip. You get to see Lastovo from a different perspective, take a swim in the turquoise waters of Saplun beach, and you also get a nice lunch made by your tour guides!
GO STARGAZING
Lastovo is the most remote of the populated Croatian islands. It is far from the coast and its large cities, with a population of less than a thousand inhabitants. It's clear why the island boasts extremely low light pollution and one of the darkest skies in Europe.
Because of this, Lastovo provides a spectacular view of the night sky in all its starry glory. This makes it a favourite spot for both professional astronomers and stargazing enthusiasts. Truly, there's no better place to spot a meteor, take in the vast sweep of the the Milky Way or enjoy the other sights of the night sky.
Where to stay on Lastovo
HOTEL(S)
There is only one hotel on the island – the appropriately named Solitudo in Pasadur near Ubli – which doesn't leave you with a lot of choice when it comes to picking a hotel to stay at. The small hotel is surrounded by pine trees, is close to several beaches, and offers various activities such as diving courses.
PRIVATE ACCOMMODATION
There being only one hotel on the whole island, you're likely to be looking at private accommodation in one of Lastovo's few villages. Now, the only question is: which place to choose?
Ubli and Pasadur are the closest to the ferry port and make for a convenient starting point for exploring the rest of the island. Zaklopatica bay offers more tourist amenities, such as restaurants and various activities, compared to the other villages on Lastovo. When it comes to Skrivena luka, the name says it all – "skrivena" means "hidden" in Croatian, which makes this bay an ideal spot for a seclusive holiday.
The old town of Lastovo may not be directly on the coast, however, it's a short walk away from two gorgeous coves, Mihajla and Lučica. An old fishermen village and protected site where it's not allowed to build new houses, Lučica provides a perfect display of old Mediterranean architecture. If that sounds like your thing – try to find accommodation at one of the few houses renting rooms or apartments in the area.
CAMPING
It's probably clear by now that Lastovo is a great destination for adventurers and nature-lovers. So it should hardly come as a surprise that it's also an ideal camping destination.
There are two camping sites on the island – Camp Zaglav, located close to the Ubli port, and Camp Skriveni at Skrivena luka, only a few kilometres from the town of Lastovo. They both offer essential amenities, although Zaglav might be a little better equipped, and is closer to the beach.
Whichever you choose, make sure to book your stay far in advance as the spots are limited and highly sought-after.
Where to eat on Lastovo
Having been closed off to visitors for so many years, Lastovo hasn't exactly had a chance to develop a rich restaurant scene. However, you will be happy to find that the island's dozen-ish restaurants mostly serve locally produced food. The island being so far off the coast, it appears that growing vegetables, catching fish or even making wine on your own is way more convenient than transporting it all the way to the island.
The dominant restaurant type on the island is "konoba" – a Dalmatian-style tavern serving simple traditional food. Konoba Kod Pece is a popular place to eat in Ubli, Konoba Fumari is a Lastovo town favourite, while in Skrivena luka, you will find the konoba Porto Rosso. Zaklopatica bay is home to several acclaimed restaurants such as Konoba Augusta Insula and Triton. For a taste of "peka", take a ride to the agro-tourist spot Podanje near Lastovo town.
Make sure to try some of Lastovo's specialties such as sardines on rotisserie, chickpeas with salted sardines, and various seafood stews (brudet/brodet), which are only to be made with fresh fish.
After you've had a nice lunch, it's time to discover the true meaning of "fjaka", a Dalmatian slang term referring to a relaxed state of mind when one simply kicks back and enjoys doing – nothing. Some perfect spots to do just this include Kokolo bar in Pasadur and Cafe bar Mihajla in the bay of the same name.
Five things you didn't know about Lastovo
LASTOVO WAS TOURIST-FREE UNTIL SOME 30 YEARS AGO
As a Yugoslav military base, Lastovo was pretty much closed off to foreign visitors until the end of the 1980's. The remains of Lastovo's military past now make for tourist attractions.
While this explains the shortage of tourist amenities, it also blesses Lastovo with a uniquely serene feel which is becoming increasingly difficult to find on the Adriatic. Indeed, there are moments when you will feel like you have not only travelled far in geographical terms, but like you also travelled back in time a bit. To a simpler, more relaxed time.
RICH HISTORY
Lastovo has a particularly rich history for such a small, seemingly unimportant island. First mentioned back in the 4th century BC by the Dorans as Ladesta or Ladeston, later called Augusta Insula ("Emperor's Island") by the Romans and Lastobon by the Croats in 10th century, the island survived attacks by various invaders. In the 13th century, Lastovo's population decided to willingly join the Dubrovnik Republic, which would in turn warrant their autonomy. Soon, Lastovo even got its own statute!
The island briefly found itself under French rule and under an even shorter British occupation in the early 19th century. In the aftermath of Napoleon's fall, the Habsburgs got to include Lastovo in their empire, but soon, after World War I, Italy took over the island. Finally, in 1943, Lastovo was liberated by the partisans and included in The Socialist Federal Republic of Yugoslavia, and continued to be a part of Croatia in 1991.
FUMARI – LASTOVO'S UNIQUE CHIMNEYS
Walking around Lastovo villages, one thing is sure to catch your eye. "Fumari" are a type of chimney typical to the island, and each is different from the others. Apparently, homeowners always tried to build bigger and more exquisite chimneys than their neighbours, possibly to show off their social status. Whatever the reason, the villages on Lastovo have been left with a curious detail in their picturesque scenery.
THE NUMBER 46
Lastovo is all about the number 46: there are 46 churches on the island, 46 hills and valley, 46 agricultural fields, and they're all surrounded by 46 kilometres of coastline… And the main island looks over 46 smaller islands, islets, rocks and reefs comprising Lastovo Nature Park.
500-YEAR-OLD CARNIVAL TRADITION
Lastovo carnival – called "Poklad" in Croatian – is one of the oldest in Europe. The tradition dates back to a historic event when Lastovo was saved from a pirate attack. A messenger came with a demand for Lastovo to surrender before the pirate fleet attacks the island, but Lastovians took up arms, and women and children prayed for help. Help came as an unexpected storm completely destroyed the enemy fleet. The locals captured the pirate messenger and paraded him through the village.
The event is revived every year in the form of a carnival. Locals put on their traditional folk costumes, there is a procession through the town, and a straw doll representing the pirate messenger is burned. Festivities begin on January 17th, on the day of St. Anthony the Great, with the main event taking place the day before Ash Wednesday.
Taking place outside of the summer season, Lastovo carnival is not tourist-oriented, but many Lastovians living elsewhere will fly home for the event. The custom is protected by Croatia as intangible cultural heritage.
BEACHES OF LASTOVO
Lastovo is a somewhat atypical spot on Croatian coast when it comes to beaches. Although there are a few big and easily accessible beaches, some of the most beautiful ones are tiny and hidden, so it might take some exploring to find your perfect spot. Add to this the fact that some of these little coves and bays are only accessible on foot or by boat, and you've got yourself quite a peculiar summer vacation.
The beaches are mostly pebbly, with many spots offering an opportunity to dive into the sea straight from the rocks and cliffs. The turquoise sea is crystal clear, which makes it perfect for activities such as snorkeling and diving.
The sandy Saplun beach on one of the Lastovnjaci islets is a popular destination reachable by boat. If you are looking to swim close to tourist amenities, Zaklopatica bay is probably your safest choice, and Skrivena luka also has a restaurant on the spot.
Lučica cove is ideal for a morning swim but goes into shade in the afternoon. Fortunately, Mihajla cove – where you can enjoy the sun for the rest of the day – is right around the corner. You can reach both on foot, by car, or by boat. At Mihajla there is also a beach bar where you can have a coffee or a cold beer. If you get there around opening time in the morning, you might even get your hands on some freshly baked croissants!Adventure-seekers should definitely look into the smaller bays and coves to explore on the island.
THINGS YOU NEED TO KNOW ABOUT LASTOVO BEFORE ARRIVING
There are only three ATMs on the island: one near the Jadrolinija office in Ubli, one in Lastovo, and a Euronet one in Skrivena luka. You can of course use your card in most restaurants and stores, but cafes and bars only accept cash. Also, euro is not accepted so make sure to have some Croatian kunas on you.
There are only a couple of grocery stores on the island – you will find Studenac supermarkets in Ubli and Lastovo. The island's only gas station is located in port Ubli. There is one pharmacy on the island: in the town of Lastovo, opposite the tourist office. It only works from 13 till 14 on weekdays and from 12 till 13 on Saturdays, but there is also a doctor on the island in the case of emergency.
More information
Visit the Lastovo Tourist Board website for more information.
To follow the latest news from DESTINATION, check out the dedicated TCN page.