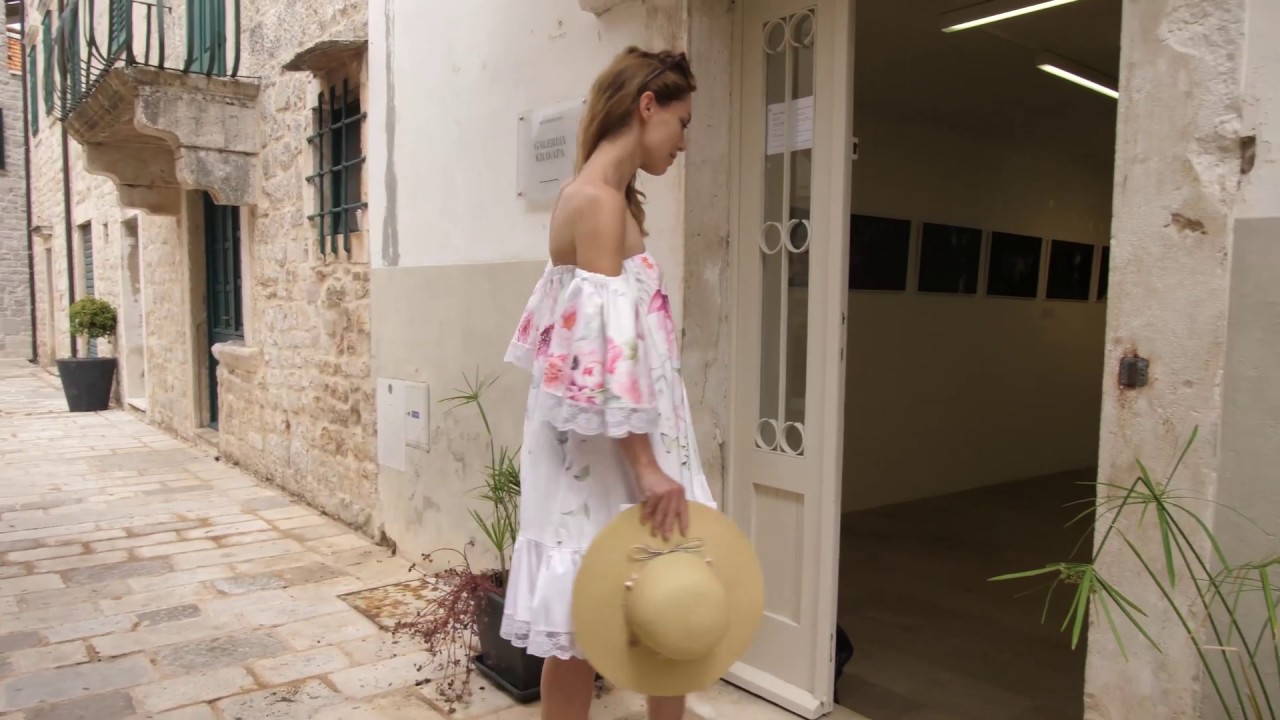 Welcome to Jelsa, family beach heaven and wine capital of Dalmatia!
Imagine a charming town set around a pretty marina on the sunniest island in Europe, the wine capital of Dalmatia, in close proximity to fabulous family beaches, an activity destination with the most chilled lifestyle pjaca. And all on Croatia's premier island. Sounds like Paradise? It is - Welcome to Jelsa!
How to get to Jelsa and get around Hvar
Plane
Although there is a small air strip on Hvar, it can only accommodate small planes up to 6 passengers. The main airport that serves Jelsa is Split, from where a bus or private transfer will take you to Split harbour and a ferry or catamaran to the island. You can learn more about Split Airport and the transfer process here.
Others choose to fly into Dubrovnik Airport and then drive to Drvenik and take the ferry to the east of Hvar at Sucuraj. If you are flying into Dubrovnik and without car, it may make sense to go from Dubrovnik to Split and then connect to Hvar by boat, as the connections are better, and you arrive directly to destinations and a waiting bus network for onward travel. Other local airport options are Zadar (good for Ryanair connections) and Brac Airport on the island above Hvar (transfer to Bol and you can take the catamaran from Bol to Jelsa).
Boat
Almost everyone arrives on Hvar by boat. There are two ferry terminals on the island. The main connection to Split is the 2-hour ferry from Stari Grad, 8km from Jelsa, and connected by bus for each crossing. There is also another smaller ferry at Sucuraj, a stunning 1-hour drive through eastern Hvar (but not for the nervous driver in parts).
By far the most convenient way to arrive, however, is by daily catamaran from Split via Bol. The boat leaves Jelsa at 06:00 daily (Sunday departures can vary, according to season) and returning from Split at 16:00 or 16:30. The journey time is about 100 minutes, and the afternoon crossing connects well with many flights arriving, so you can be on the main square enjoying a celebratory drink just a few hours after your plane touches down in Split.
There are also regular catamarans from Split to Hvar Town, as well as connections to Korcula and Dubrovnik. For more information about taking the ferry and catamaran to Hvar, check out the TC Croatian ferry guide.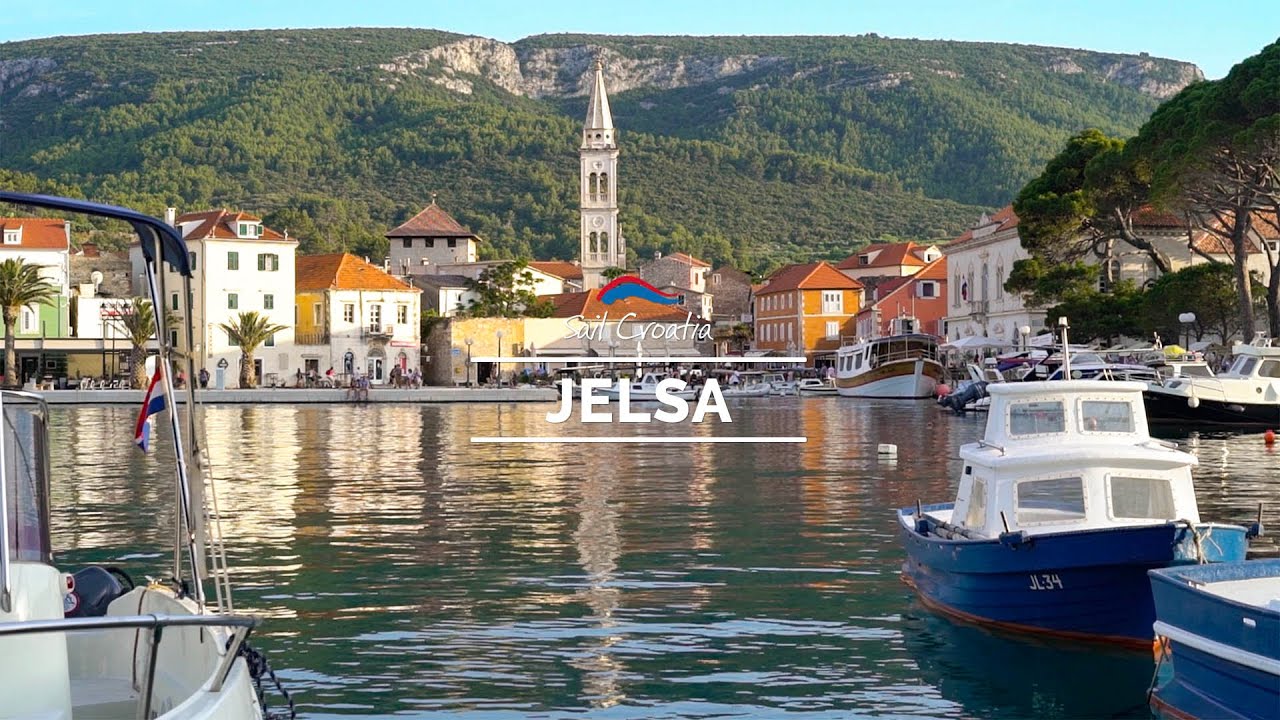 Please be aware that the catamaran does not go always in bad weather. A good thing to know is that if the catamaran is not berthed in the harbour overnight, it will almost certainly not be there in the morning. If you have an early flight, your best option is therefore to take the 05:30 ferry from Stari Grad. There is a connecting bus from Jelsa leaving around 04:35. You can always call Jadrolinija at +385-21-338333 to ask (they speak English). You can buy tickets online or at the kiosk by the boat.
Road
If you are driving to catch the Stari Grad ferry, head to the Split harbour (Trajekna Luka). You are advised to get there a few hours in advance in peak season, as things do get very busy. Please note that a ticket boat online does NOT guarantee a car entry to the ferry. It is strictly first come, first served. You can learn more about driving in Croatia here.
Looking for a fast, reliable and trouble-free transfer to or from Jelsa? Contact TC transfer partner Adriatic Transfers for your one-stop solution.
Getting around Hvar - bus, car & scooter.
The bus service between the ferry and the main towns is pretty good. It takes about 20 minutes to the ferry, and less than one hour to Hvar Town, including stops.
Above is the bus timetable at time of writing. Annoyingly, the new bus timetables are still updated in PDF, but you can call the number or email the address for the latest times. I will try and keep this updated, however.
Driving around Hvar is a very relaxed experience, and you will come across several old cars which would perhaps not pass a technical inspection elsewhere, but are used by locals to go the fields. You can rent a car in Jelsa, and it often makes sense to consider car rental on the island, rather than the cost and waiting of bringing one on the ferry.
A very popular way to get around, however, is by scooter rental, and the island's main road gets busier with tourist scooters from mid-June. There is essentially one main road from east to west, connecting Sucuraj to Hvar, with the choice to take the quick new option from Stari Grad, or the old road less travelled, which is one of the most beautiful drives in Europe, at least in my opinion.
There is one driving experience you should not miss out on, however, especially if you like a little adrenaline action. The Pitve tunnel is perhaps Europe's last undiscovered film set, complete with its own wine cellar. It is quite an experiences, as you can learn in the video above.
Parking in Jelsa
There is plenty of parking in Jelsa. The main parking is soon after you enter the town on the left after the bus station and post office. It is paid parking at 8 kuna per hour. There is also other parking available in different parts of the town, the biggest of which is as you enter, next to the bus stop.
5 things not to miss
Wine
Welcome to wine country! I can't think of another town which has a bigger claim to the title of Wine Capital of Dalmatia. Apart from having a tradition of grapes dating back 2,400 years, if not longer, Jelsa has traditionally been an important exporter of wine through the centuries, certainly until the devastating arrival of phylloxera in the 19th century.
Back then, there were 5,700 hectares of vineyards under cultivation. This compares to just 280 hectares today, but what is lacking in quantity is more than made up with in quality. We will examine just how much quality with a closer look athte winemakers below.
If you are into trying new wines, you have some to the right island. Hvar has several indigenous varieties which only grow on the island. For the whites, check out Bogdanusa (literally a 'gift from God') and Prc, while Darnekusa is a local Hvar red. But the most popular red is Plavac Mali, an offshoot of Zinfandel. Some of the most powerful Plavac Malis in existence come from the southern slopes of Hvar.
Za Krizen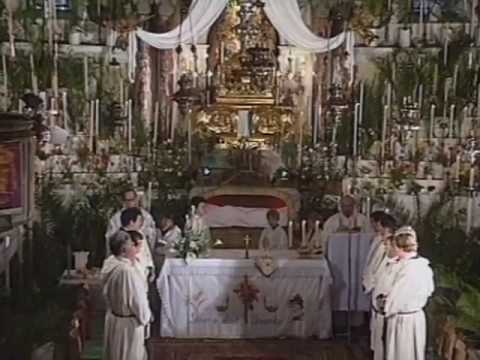 I have never experienced anything quite like the Thursday night before Easter in Jelsa, and it remains my favourite time to be there. For more than 500 years without interruption, 6 simultaneous processions take place through the night, as a cross bearer leads his acolytes and hundreds of pilgrims on each of the six processions in Jelsa, Pitve, Vrisnik, Svirce, Vrbanj and Vrboska, on a 22 km procession of prayer, meditation and chanting through the night. Each procession passes through the other 5 villages and their churches, before returning to the starting spot. In the case of Jelsa, the exhausted cross bearer runs the last few metres before kneeling before the awaiting priest and handing over the cross. You can see the spectacular end to the 2020 procession in the video below. the procession has been intangible UNESCO heritage since 2009.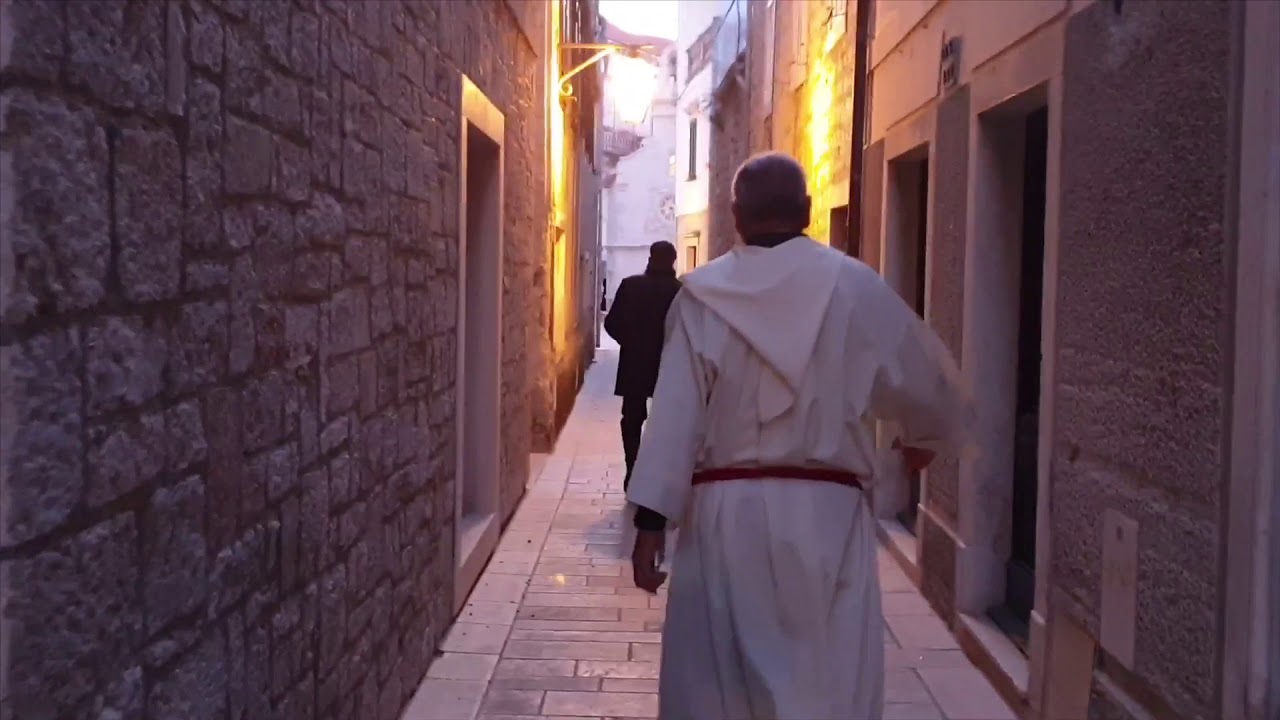 The pandemic seriously affected the 2020 procession. So much so, in fact, that I was the only person on the main square when it started. It was a privilege to document an extraordinary night for the many who could not be there. Read more in Jelsa Za Krizen, Croatia Not Wuhan & Cabin Fever Perspectives.
Humac and Grapceva Splija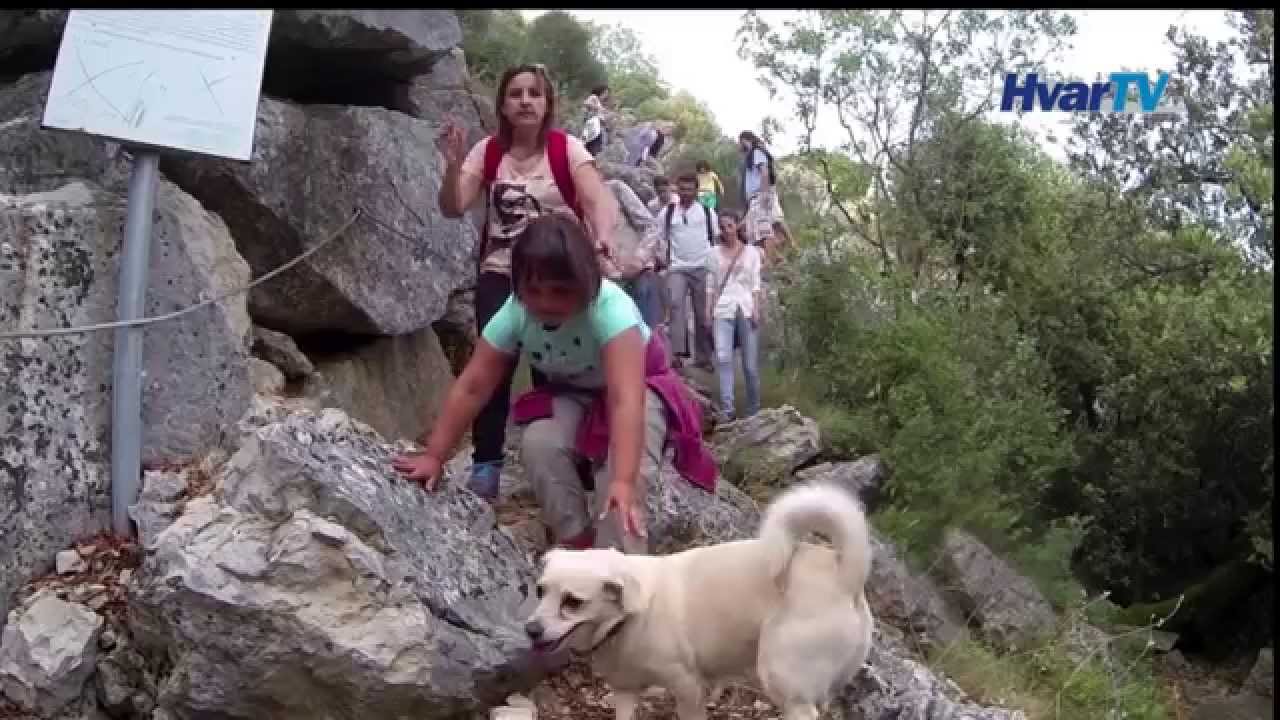 The eco-ethno village of Humac is one of the most extraordinary places on the island. A 6 km walk east of Jelsa (or 10 minutes by car), the abandoned shepherd's village is the best example of an eco-ethno village in Dalmatia. And it is coming to life. There is an outstanding retaurant of the same name, Konoba Humac, and some of the gorgeous stone houses have been renovated to offer idyllic if extremely rustic accommodation.
The Humac Eco-Ethno Festival even started a few years ago, and you can get a flavour from the video above.
And don't miss a visit to the stunning Neolithic cave of Grapceva Splija. There are tours from Konoba Humac, but check with the Jelsa Tourist Board for exact details.
Making Gamulin chocolate
A superb recent addition to Jelsa tourism is Gamulin Chocolates, blending the herbs of Hvar with natural chocolate goodness. In their own words:
If you ever find yourself on the island of Hvar, come and visit us in our chocolate boutique on the Jelsa waterfront. That's where the magic happens: finest chocolate is enriched with a variety of fruits and herbs with which the island abounds, capturing the fragrant Mediterranean smells and tastes so you can take them home with you.
"In addition to finest handmade chocolate, at our shop you can also enjoy artisan ice cream enriched with pieces of our chocolates, as well as other sweet delicacies made by island women according to the recipes of our grandmothers."
A great souvenir, and there are even fun workshops where you can make your own. Check it out at Gamulin Chocolates.
Pjaca, Croatia's best ice cream, Croatia's best lifestyle
Jelsa is known for its ice cream, ever since three brothers from Macedonia arrived in the town, back in 1963. Don't miss it! And ice cream is part of the daily ritual of life on the main square, a delightfully relaxed and compact slice of Dalmatian heaven where I spent more than a good chunk of my post-formative years.
Where to stay
Panorama Penthouse Jelsa, or life with my punica
The best place to stay in Jelsa? Perhaps I am a little biased becuase it is owned and run by my wife, but I think Penthouse Panorama Jelsa is hard to beat. And still with some availability on Airbnb.
Another great option with fantastic prices to match (starting at 45 euro a night) is Apartmani Milicic just below, run by the legendica that is my punica (mother-in-law). For all enquiries, contact This email address is being protected from spambots. You need JavaScript enabled to view it.
There are more than 300 private accommodation options in Jelsa, and you can check them out here.
Hotel Hvar Jelsa all-inclusives and other hotel options
The main hotel company in Jelsa is owned by Hungarians. Sadly, there has been little investment in the hotels since they were inhabited for years by refugees from the Homeland War in the 1990s. As a result, Hotel Hvar and Fontana Resort are only 3 and 2-star accommodation. This does mean, however, that prices are much cheaper than other hotels on the island. Both have prime locations right on the water, and if you check the last-minute deals for Hotel Fontana and Hotel Hvar Jelsa all-inclusives, the prices can be very friendly indeed. You can check out the best accommodation deals here:
Camping in Jelsa
Jelsa is extremely well-served with camping options, and there are three campsites on the water to choose from. Camp Mina is the closest to the catamaran (turn left as you get off the boat and you are 300 metres away). Further around the bay is Camp Holiday, followed by Camp Grebisce.
Where to eat & drink
Me and Mrs Jones
It is more than a decade since Josipa and Jurica opened their first restaurant, with the rather unusual name, Me and Mrs Jones. Since they took the Jelsa dining scene by storm in 2009, they have moved across the harbour to the best spot in the town. Moor your boat in front of the restaurant, then while away an afternoon looking dreamily over to the old town across the water.
Artichoke
Artichoke was a fantastic 2015 addition to the Jelsa gourmet scene. Fine dining and Jelsa do not have a big tradition, but Artichoke is one of the few restaurants on the island to have guests from Hvar Town coming to investigate (along with Jones). The first place on Hvar to offer a wide selection of wines by the glass.
Pizzeria Jelsa
In addition to fabulous ice cream, some say the pizzas at Pizzeria Jelsa are the best on the island. the location is superb (the pink building on the entrance to the square), the service excellent and - I am reliably informed - the waiters are extremely handsome.
Nono
Head into the old town at the back of the main square and continue past the church. As you reach the back of the old town, a wonderful traditional Dalmatian konoba awaits, with an authentic Dalmatian menu using local produce to match the authentic setting.
Murvica
Pansion and Restaurant Murvica is a Jelsa institution. One of the most hard-working couples on the island, German Angelika and local boy Djordan have now brought their two sons into the business. In addition to the excellent pansion and restaurant, Murvica also was the first to offer Robinson accommodation in Humac. Don't miss the olive oil, a regular medal winner.
Taula
A very quaint addition appeared on the scene a few years ago, on the corner of the harbour on the new side. Taula is cosy but quality, with a few twists on traditional Dalmatian fare. The rabbit is outstanding.
Step Up
There re plenty of places to chill with a coffee or something stronger. Best terrace with a view arguably goes to Step Up, above Artichoke on the main riva. They also serve tapas with drinks, a perfect combination to watch the world go by, as well as magnificent views out to sea and Biokovo Mountain.
Mojito
For total chill, however, it is hard to beat Mojito. Located on the water across from the old town, Mojito is relaxed by day, in the groove by night. Their list of mojitos is endless, and they even produced the first island cocktail made 100% from Hvar ingredients. Jelsa's liveliest place by night.
Cafe Splendid
I think I have spent more time at Cafe Splendid than any other establishment in my life. For years, it was my de facto office, first for my real estate business, and then later for Total Hvar and then TCN. Its combination of main square location, outstanding cherry strudel and endless cold ones made it the natural choice. The small expat community usually gathers for coffee from 11 to 13 each day if you are looking for company.
Tarantela
Across the square from Splendid is Tarantela, where the cool kids hang out. Both are fabulous places for parents, who can watch their kids run around and play in safety on one of the safest and most relaxed places on the planet.
Top 5 day trips from Jelsa
Hvar Town and the Pakleni Islands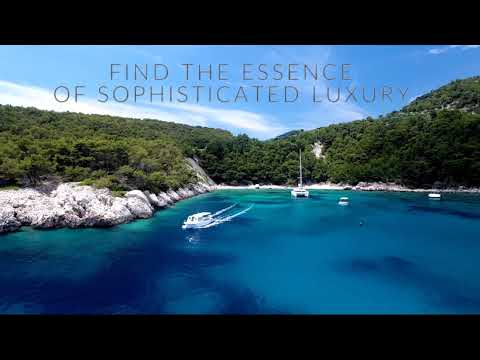 Less than an hour by bus and half an hour by car, Hvar Town is close enough for a day trip, but far away enough not to be bothered by the crowds and more vibrant nightlife. Learn more about Hvar Town in the TC Hvar in a Page guide.
Stari Grad and Vrboska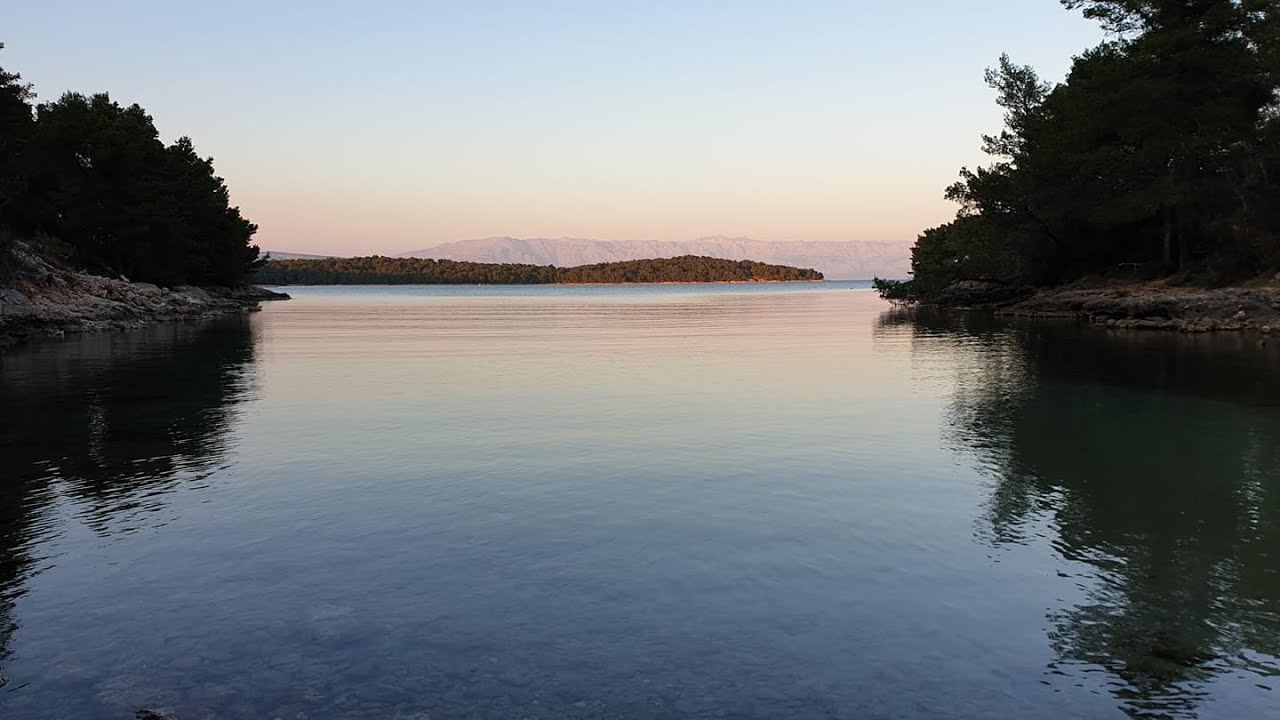 My favourite walk in Jelsa is along the coast to 'Little Venice' the divine Vrboska, surely one of Dalmatian's most picturesque spots. Check out that walk above, and here are 25 things to know about Vrboska.
Vrboska is actually at one end of the UNESCO World Heritage Site, the Stari Grad Plain. If you are with bike or car (or have lots of energy on foot), continue on to Stari Grad, Hvar's oldest town which was settled by the Greeks in 385 BC. There is lots to see and do, as you can see in the video below, and in this list of 25 things to know.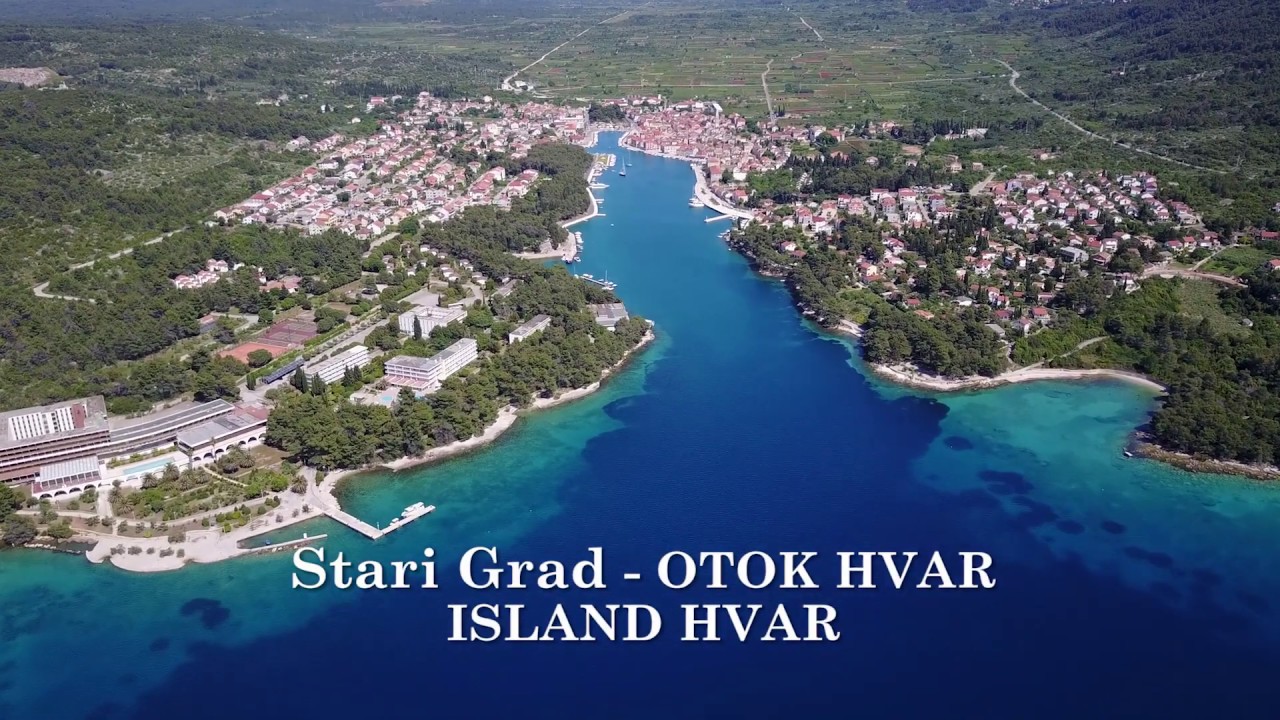 Through the Pitve Tunnel to Zavala beach heaven
As great as Jelsa's beaches are, many locals swear by the beaches on the south side, in particular Zavala and Ivan Dolac. The water is always slightly warmer, they claim. This could perhaps be something to do with swimming after sampling the excellent wines of the south side, perhaps. In any case, a trip through that Pitve tunnel and the south side is highly recommended. Do make the effort to go to Sveta Nedelja - not only for the gorgeous wines of Zlatan Otok and the stunning cliffs, but also for the very quaint old village.
Bol and Zlatni Rat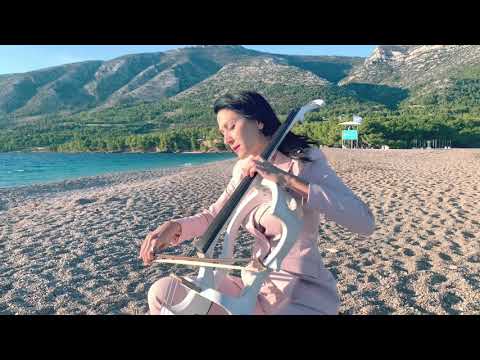 Although the Jelsa catamaran to Split leaves for Bol at 06:00, there are other more sociable options for a day trip to the popular Brac destination. Daily tourist boats go between the two. They usually leave at around 09:00 and 10:00, returning at arounf 18:00. Ticket prices are about 80 kuna return, and the trip takes an hour.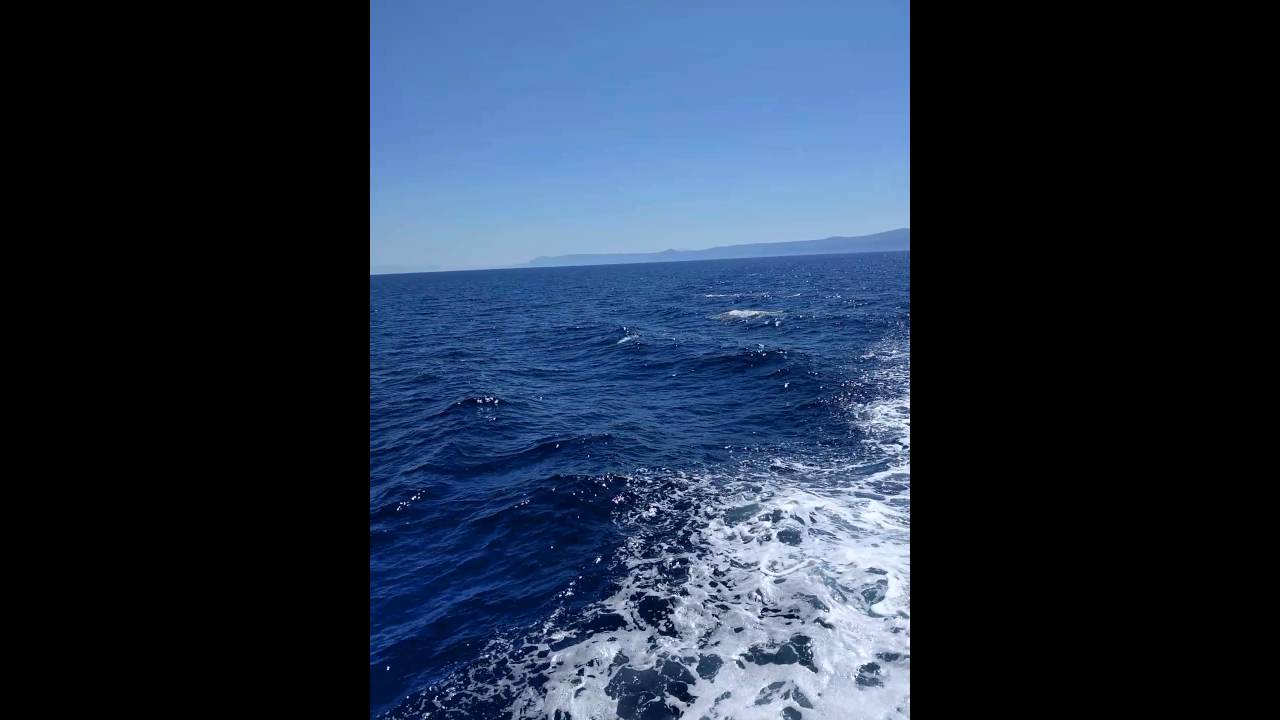 It is not uncommon to have dolphins perform for you along the way. And while the iconic Zlatni Rat beach is the top draw, there is a lot more to check out while there, as we discovered in Bol Beyond Zlatni Rat: A Phenomenal Brac Family Destination.
A Hvar wine tour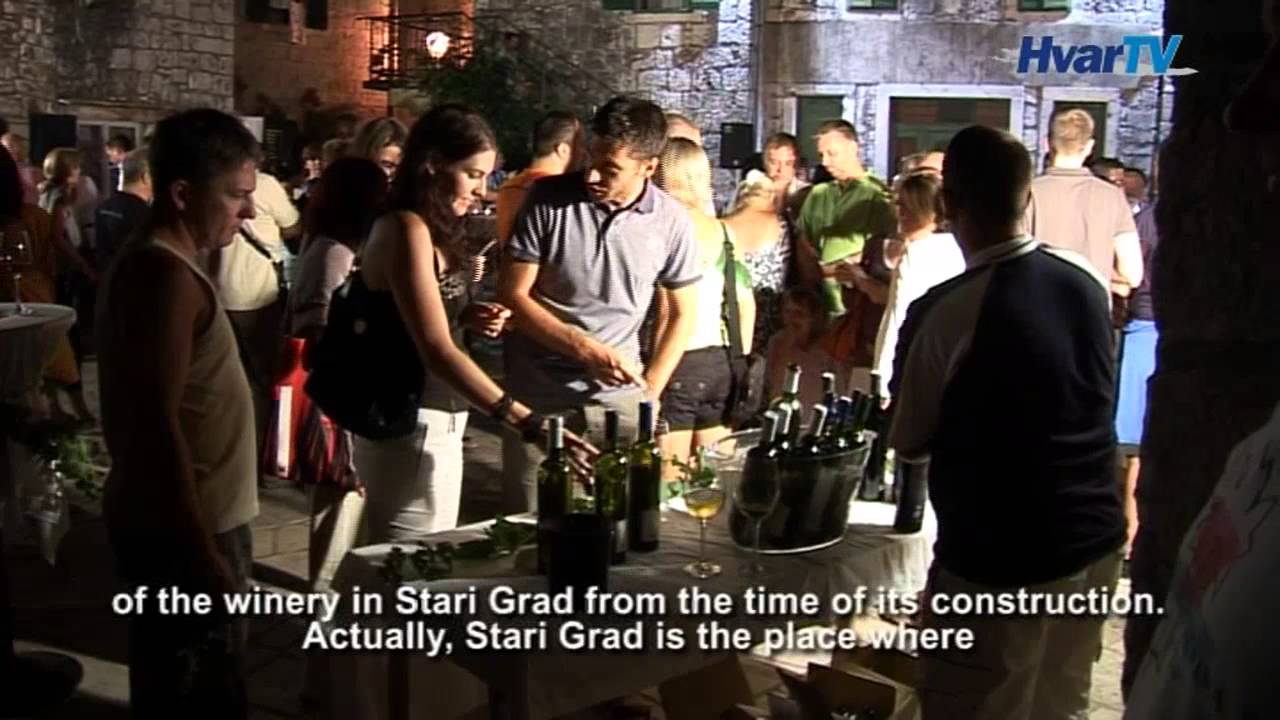 Did I mention that Jelsa was the wine capital of Dalmatia? Hvar's winemakers come together in the summer to put on some great events, where you can taste local wines in idyllic settings to great music. Here is an example of such an event in Stari Grad a few years ago (with English subtitles). You can organise your own tastings at Bastijana (Andro Tomic), Ivo Dubokovic, and Teo Huljic - more info on all three below).
Alternatively, book a tour with the best on the island, Hvar Wine Tours.
Beaches in Jelsa
Jelsa is known for its fantastic beaches, including some rare ones with a sandy base, which is popular with families with small children. The majority are pebbly or rocky, and the lack of sand contributes to the clear water. More info on Jelsa beaches in a TCN article I wrote previously.
5 things you didn't know about Jelsa
The first seaplane in modern European aviation history landed in Jelsa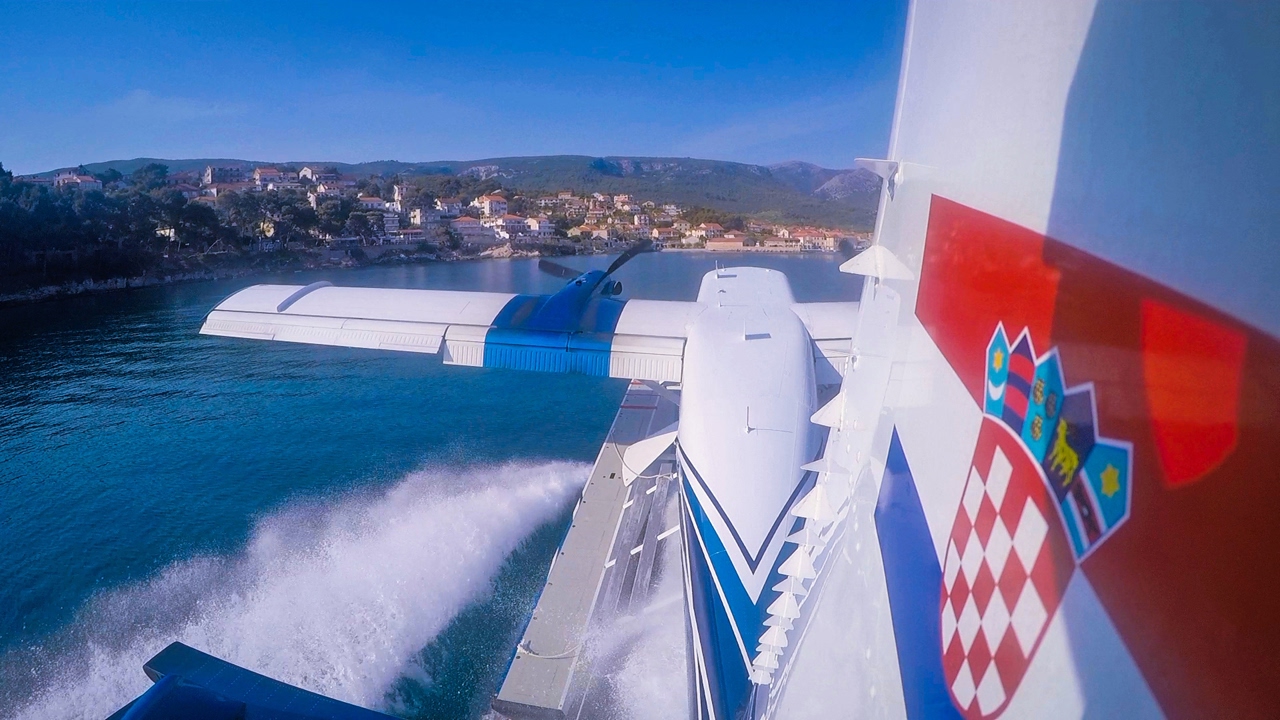 On August 27, 2014, the first scheduled seaplane flight in modern European aviation history took off from Resnik near Split Airport. Some 15 minutes later, the European Coastal Airlines Twin Otter landed outside Jelsa harbour and taxied in.
Stunning 15-minute flights to first Split Airport and then downtown Split were game changers for island living. Sadly it was not to be for too long, as ECA filed for bankrupcy soon after being grounded by the Croatian Civil Aviation Authority in 2016.
The first digital nomad permit on a Croatian island was issued to an American in Jelsa
Another first of a very different kind some 7 years later, as American Jessica Romano became only the second person (and the first on a Croatian island) to get the new digital nomad permit. Together with her partner Thibaud, they fully integrated into Jelsa society and thoroughly enjoyed the winter. A great example of the all-round benefits of digital noamds and Croatian communities. Check out their featured story on national television above, as well as this in-depth interview on their experience.
The first discotheque in all former Yugoslavia was in Jelsa
The year is 1964, and Jelsa was quite the party place as a disco called Amfora opened in Jelsa. Indeed, in the 1980s, there were no less than 4 nightclubs in Jelsa, which was much more of a party destination than Hvar Town.
Watch out ladies, Jelsa has its very own superhero - meet Lavanderman
And where else can you find your very own superhero, driving a white Vespa and wearing a lavender leotard and yellow cape. Meet Jelsa's very own Lavanderman. Want to kow more? Seek out the art gallery Dalmacijaland in the old town and meet Lavanderman creator, Toni, who runs one of Dalmatian's most intriguing galleries, Dalmacijaland.
Meet the Jelsa chapel which has been blessed by a Pope
Not even every local knows that there is a chapel in Jelsa which has been blessed by a Pope. Learn more in the The Secrets of Jelsa: Inside the Most Interesting House on Hvar.
Active Jelsa, a sporting paradise
Jelsa Rowing Club
Jelsa is a centre of sporting excellence. I was constantly surprised at the quality of sporting opportunity on offer for local kids. From one of the best chess teams in the country, to certainly one of the best rowing clubs. Jelsa Rowing Club is in the centre, inside the boathouse by the catamaran, and Jerko does an outstanding job with Jelsa's youngest athletes (and wannabe athletes).
Forska Liga island football championship
Did you know that the island of Hvar has its own football league? A population of less than 11,000 has a league of 10 teams, and Jelsa is one of them. Jelsa actually has quite a good footballing tradition, and Hajduk Split used to come and train in winter here. And in one of the more unusual sporting events I attended, Iran and Croatia played a futsal international friendly in the Jelsa sports hall.
Hvar Adventure Park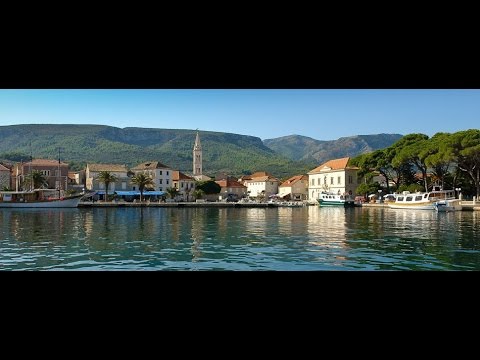 From stag dos to paintballing for kids, the Adventure Park Hvar Jelsa is great fun for all the family, just behind Hotel Fontana in the trees.
Scuba diving
Most of the scuba diving on the island starts in Hvar Town, but there is also the opportunity in Jelsa. Check out more with Black Pearl.
Cycling
A lot of effort has been put into developing Hvar as a cycling destination in recent years. As a result, there is now a bike map of the island which is available at te tourist board. Isladn-hopping cycling tours are on the rise, and Jelsa is an increasingly popular destination.
Rock climbing
Looking for a more adrenaline-filled view of the Adriatic? The Jelsa area has some of the best rock climbing in Dalmatia, with gorgeous views to match. Head east to the sheer cliffs of Vela Stiniva, or check out the challenges awaiting at the cliffs of Sveta Nedelja on the south side.
The winemakers of Jelsa and surrounding area
Andro Tomic, Ivo Dubrovnic, Teo Huljic, Jelsa wine's star trio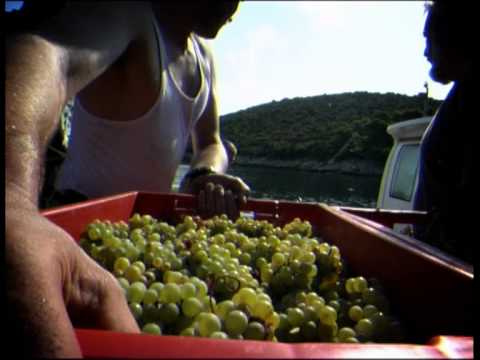 When I bought my first house in Jelsa in 2002, a very friendly French-speaking gentleman with a Santa beard welcomed me with a bottle of rose, telling me that he was my next-door neighbour. It was many years until I realised that not only was Jelsa the wine capital of Dalmatia, but my neighbour was one of its most famous sons - Andro Tomic. A decade later, I was blogging for Andro as he presented his famous prosek dessert wine to the European Parliament in the 'prosecco v prosek' case as Croatia was entering the EU in 2013.
The Tomic tasting experience is quite the thing. The Bastijana winery next to Hotel Hvar, looks like any ordinary winery from the outside. Enter inside, however, and one of the great tasting rooms of Croatia lies before you. A Romanesque basement reminiscent of Diocletian's Palace (togas optional) is certainly one of the grander tasting experiences.
Much less stated, but with many more candles, Ivo Dubokovic has assembled a football team of outstanding wines, some of which are among the most highly prized on the restaurant tables of Zagreb and beyond. His candlelit tastings among the barrels of the wine cellar in his family home are exquisite. Even more so when accompanied by the flavoured olive oils he also produces.
Teo Huljic is one of the most interesting winemakers in Croatia in my opinion. Passionate about the island and its wine heritage, he is nonetheless not afraid to experiment with international varieties. On the one hand, he is working to preserve local varieties such as Mekuja and Palaruza, while on the other hand, he is introducing Chardonnay to Hvar and blending it with local indigenous varieties. For the ultimate slow food, authentic food and wine experience, visit Konoba Huljic in the old town ad enjoy Teo's food and wine combo on his delightfully uneven stone tables as lemons from the trees above land on the table.
Hvar grapes, London hands: British Master of Wine, Jo Ahearne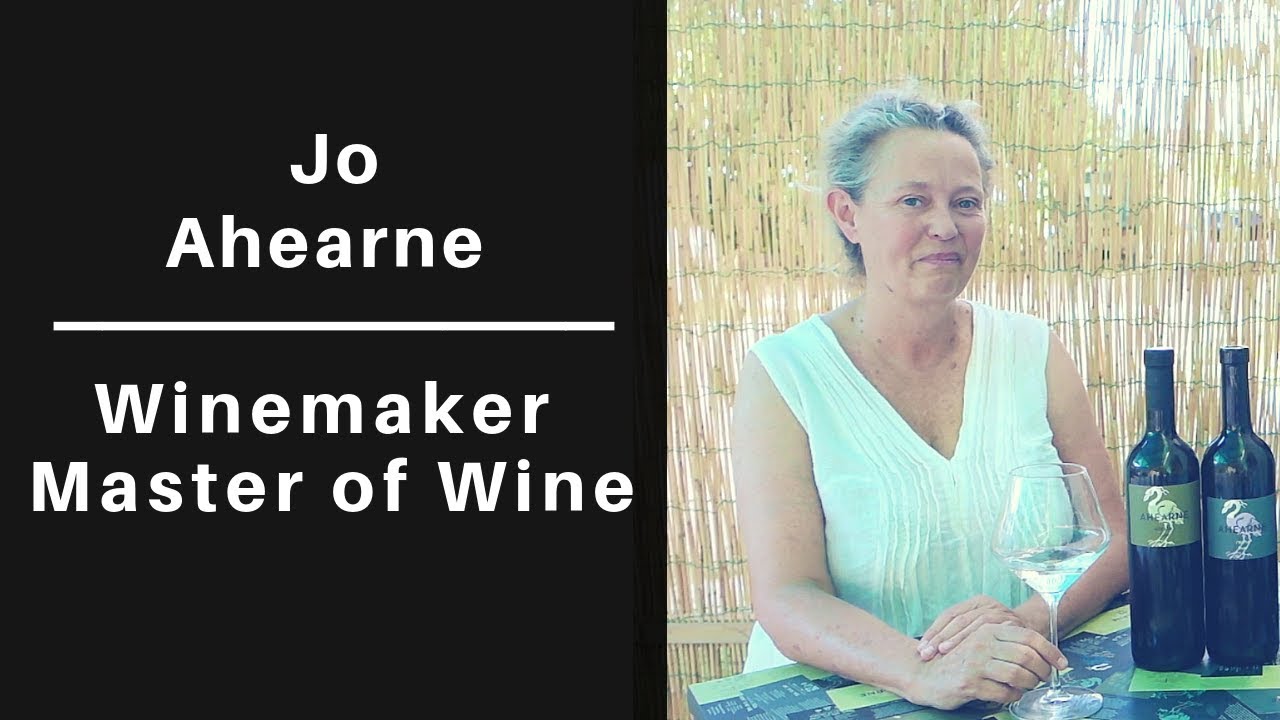 In 2014, a new winemaker joined the island producers, the first Master of Wine to produce wine in Croatia. Jo Ahearne MW got to work with Hvar's local indigenous grape varieties to produce a stunning collection of red, white and rose. These wines can be found as far away as Kyoto and Melbourne. Or you can try them for yourself in her winery in Vrisnik, just 2km from Jelsa.
Svirce heartland - Organic Plavac Mali gold to 3-star Michelin wine
What makes Jelsa the wine capital for me is not just the winemakers in the town, but also the quality in the neighbouring villages. Svirce is just 2km from Jelsa, and it is home to the Svirce Cooperative, whose powerful reds repeatedly win international awards. The flagship Ivan Dolac Barrique was the first certified organic Plavac Mali in Croatia, and it has won organic gold at Bio Fach Mundi in Germany on three occasions.
Also located in Svirce, but now with gorgeous tasting room on the canal in Vrboksa, is Vina Caric. Ivo Caric is the first Hvar winemaker to have a wine served in a 3-star Michelin restaurant, with his Ploski Plovac Barrique in Amsterdam.
Through the Tunnel to the Golden Island - Zlatan Otok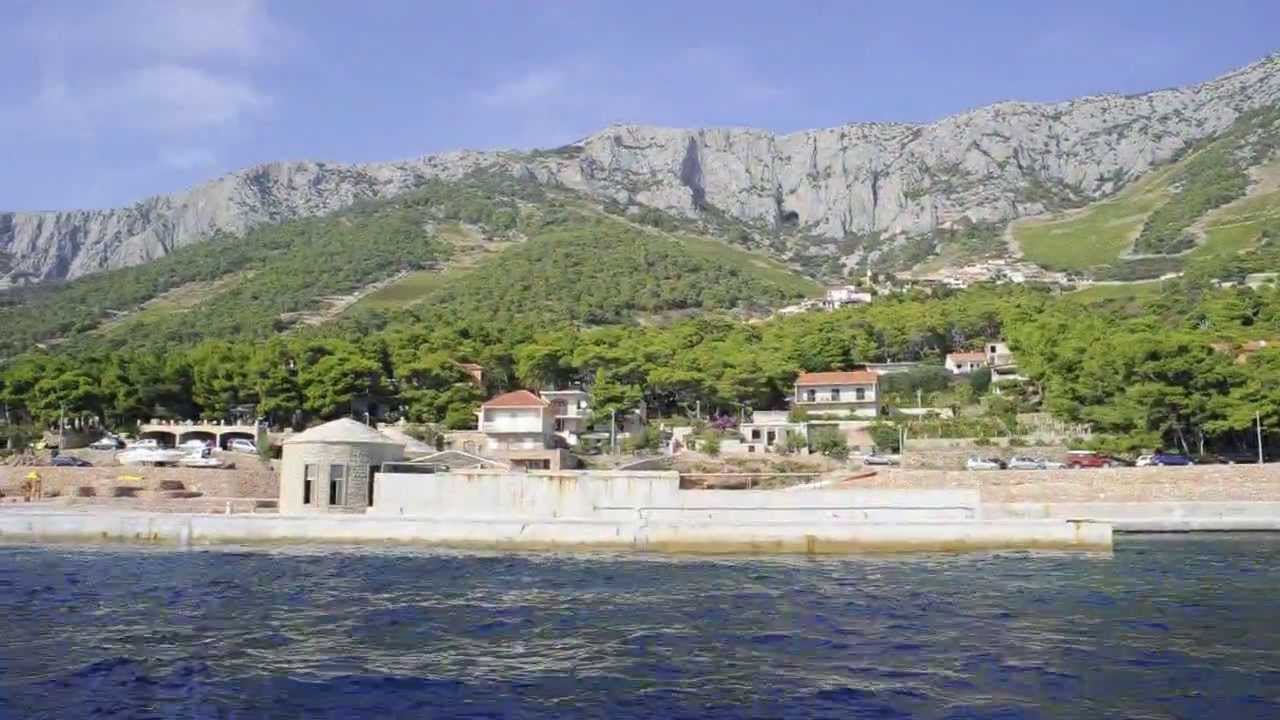 Perhaps Hvar's most famous winemaker, however, is Zlatan Otok in Sveta Nedelja. The steep slope vineyards on the south side are the perfect setting for Plavac Mali grapes. The Zlatan Grand Cru is one of Croatia's most highly-prized and highly-awarded bottles.
Jelsa for children, a safe lifestyle destination
It just is.
I am no doubt biased, as this is where my kids grew up, but I genuinely don't think there is a better way to start life. My kids were swimming at the age of 3 in the Adriatic, at one with nature in Grandpa's field about the same age, and far away from the commercial and safety traps of the modern era.
'Za Krizen' and why Easter is a great time to visit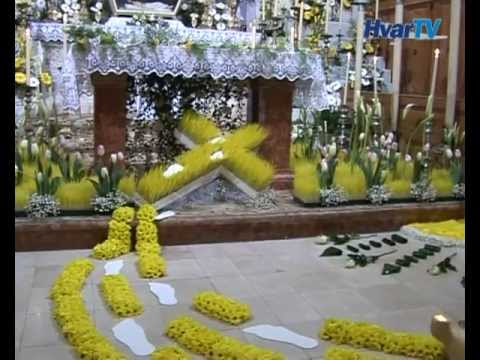 As mentioned above, the Za Krizen procession is one of the highlights of the Jelsa calendar. It is regarded as a huge honour to carry the cross. Parents enlist their children at birth to get on the waiting list. The next available slot at time of writing is 2051. This excellent report with English subtitles from Hvar TV explains the whole process and culture.
But the procession is just one part of the Easter experience. For here is one of the most important religious celebrations of the year. It typically takes place before the season has started, and so seems to be almost like an awakening of the island. Add to that the fact that extended family return to Hvar for the festivities, and you have a huge occasion of joy. Hugely recommended.
Jelsa Bench Tourism
What can I say? I am a little obsessed with the concept of The Bench in Dalmatia. A male bastion where no alcohol is ever consumed, everyone seems to have their place and hierarchy.
Known as the 'Island Wikipedia' or 'Dalmatian Google', the fonts of knowledge on The Bench are legendary. It is considered a very high honour to be invited to sit on The Bench, and it was something I secretly yearned for for years. And then, one day, after just 13 years, the unthinkable happened - my invitation to sit on The Bench.
The cult of The Bench took off, and tourists were actually coming to the town to take selfies on The Bench.
Sadly, The Bench was removed in the name of progress. We hope it will be restored to its rightful position soon.
Weather on Hvar
February 4, 2012. Yes, sometimes it does snow...But not often.
For the latest Jelsa weather forecast, click here or:
JELSA Hvar island
Buying property in Jelsa
The 2004 property boom is a distant memory, but people are still buying property in Jelsa. One of the best places to try is local island specialist, Balustrade Estates. You can learn more about the property buying process on the TC Property in Croatia page.
Jelsa webcams
You can now keep track of life in Jelsa 24/7 thanks to the webcams of Enjoy Jelsa. The Enjoy Jelsa team have also started livestreaming Za Krizen each year, with two cameras on the main square and main church. For the rest of the year, there are three cameras - one of the main square, one overlooking the harbour and old town, and one from the old town overlooking the harbour.
More information
You can get more information about Jelsa on the official tourist board website. Although I have been very critical of the Jelsa Tourist Board in the past (and with good reason), the new website is a huge improvement on how things were not so long ago.
Jelsa Tourist Board
Trg Tome Gamulina 1
21465 Jelsa
Tel: +385 (0)21 761 017
This email address is being protected from spambots. You need JavaScript enabled to view it.
Official tourist board website.
To follow the latest news from Jelsa, check out the dedicated TCN page.