Dubrovnik in a Page is sponsored by Sun Gardens Dubrovnik.
Ragusa, Pearl of the Adriatic, King's Landing - Welcome to Dubrovnik!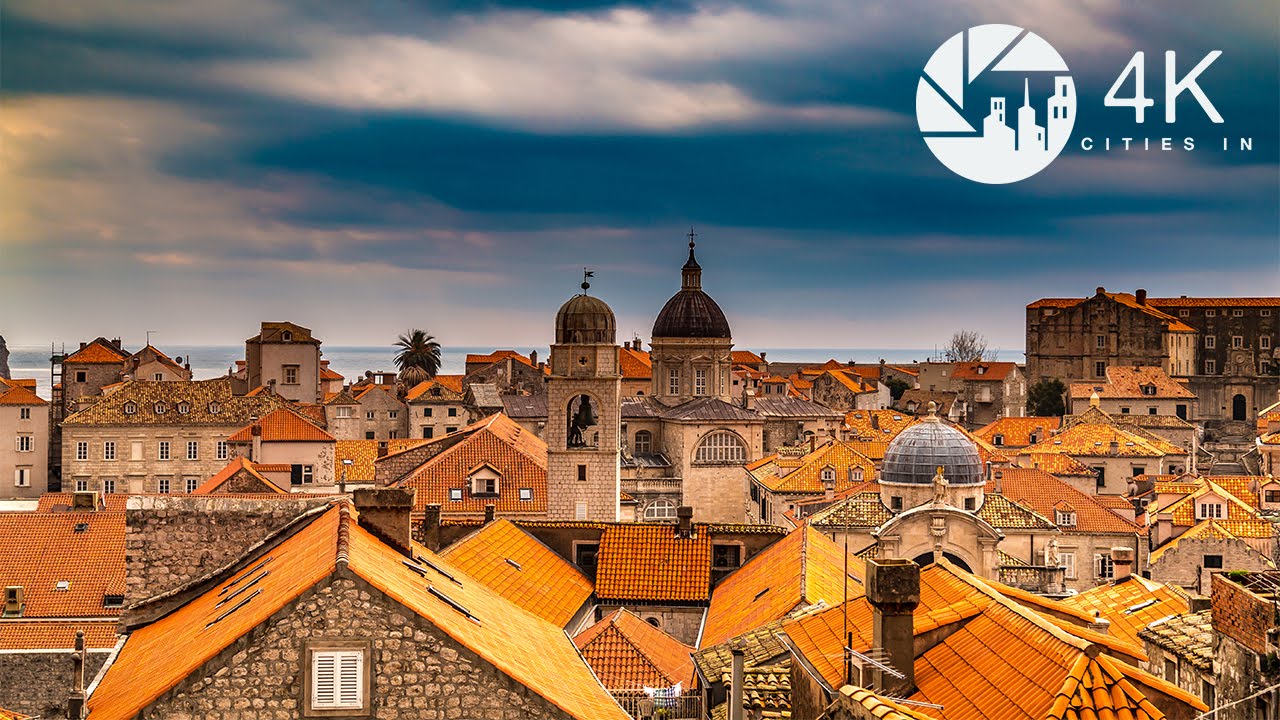 "Those who seek paradise on Earth should come to Dubrovnik," said George Bernard Shaw. He then went on to give Dubrovnik one of its most famous names - the Pearl of the Adriatic.
And what a pearl she is! Founded in the 7th century as Ragusa, Dubrovnik has a rich and colourful history. The city's independence and reputation for trade lies at the core of its proud history. The Dubrovnik Republic of Ragusa was founded in 1358 and continued until 1808. This longevity was made possible by expertly balancing interests of bigger powers surrounding the city, especially the Ottoman and Venetian Empire. It abolished slavery several hundred years before the birth of the United States. Some even claim that Dubrovnik was the first state to recognise the United States back in 1776.
UNESCO and Game of Thrones
A UNESCO World Heritage Site since 1979, the city came under siege in 1991 in the Homeland War. During this time, many of its famous orange-roof buildings were destroyed. Thankfully, the damage has been repaired. Dubrovnik is now enjoying a huge tourism boom.
Already popular, the city's international profile got a huge boost in recent years with the filming of hit HBO series Games of Thrones. In fact, some GoT fans visit 'King's Landing' without realising Dubrovnik is a famous town of culture and heritage in its own right. Tour guides sometimes answer if the walls disappear in winter. (You can check out that and other unusual tourist questions).
Ah, the walls! A million people walk the ancient outer walls of Old Town each year. Markedly, they remain as impregnable as they are impressive. Culture, history, tradition, adventure, food, wine, activities and fun - you'll find it all in Dubrovnik. Let's begin!
Is Dubrovnik Worth Visiting?
The city is known for its perfectly preserved medieval centre. Its amazing history is visible on every corner. Legends and stories of old await curious visitors within the imposing ramparts. However, the story of Dubrovnik as a destination only starts there. Cafés and restaurants are often located in beautiful areas and provide great wine and dine experiences. Local cuisine is largely influenced by typical Mediterranean mix of refreshing locally sourced vegetables, meats and delicious seafood.
Summer nights are alive with the bustle of both tourists and locals, with night life much richer than in the off-season months. The city and the surrounding area simply screams for exploration. Beautiful beaches and hidden bays provide perfect places to enjoy as a couple, a group of friends or a family. Activities on offer include hiking, sea kayaking, scuba diving and many more. Tours and excursions will take around some of the most beautiful areas of Croatian south while you explore the local history, food, wine or arts & crafts.
As a destination it can be more expensive than many other Croatian seaside cities and towns. But, Dubrovnik is more than just another city by the sea. It is a place to visit, get to know and then fall in love with. Besides, well informed travellers (which you will be after you finish reading this page) will find plenty of ways of not paying premium prices in Dubrovnik if they don't want to do so. If all this sounds good, then for you, Dubrovnik is well worth visiting.
Is Dubrovnik Expensive Really? Myth and Reality
Dubrovnik has a reputation for being expensive. Certainly, it can be. However, so can any prime location tourist destination in the world. Some locals on this subject;
"Compared to the same locations in Madrid, Paris or Barcelona, we are not expensive," said one. Markedly, locals don't compare themselves with the rest of Croatia. Instead, they compare against other top international destinations.
"I hear very many people talk about how expensive things are here, which always surprised me," says another. "Yes, there are a handful (okay, maybe more than a handful) of overpriced places. But, you get that anywhere. If you're willing to venture further than Stradun for your meal, you'll discover how cheap good food and drinks are. Dining in Dubrovnik doesn't begin and end with high-end fine dining in restaurants. Find out more about budget dining options later in the text.
More on the expensive Dubrovnik debate.
How Many Days do You Need in Dubrovnik?
Answer to this question will always be very individual. Average stay in Dubrovnik is less than 3 days. This is a very short period to spend in this city if your interests go beyond just exploring the main sights of the historical centre. After three days of exploration and tours, you will most likely become well acquainted with the main areas of Dubrovnik. You will then want to either relax and enjoy your favourite parts of the city, or explore further out into Dubrovnik-Neretva County.
When planning your first trip to Dubrovnik, have a vision of your perfect holiday. If it includes seeing as many places in Croatia as possible, then you can fit a quick visit to Dubrovnik in a single weekend or a long weekend. You want to experience the city and local lifestyle? Book at least 5-7 days in Dubrovnik and plan out a few activities to explore the surrounding areas as well.
Is Dubrovnik Safe?
It is hard to imagine a safer place than Dubrovnik. Violent crime rate is extremely low and with only 42000 inhabitants, it is very easy to notice any suspicious behaviours. Pick pockets pretty much don't exist among the local population, but during summer season there are rare incidents of minor thefts. International terrorism was never a problem in Dubrovnik.
Traffic can be quite busy and Croatians love fast driving, so do keep this in mind when visiting. City's crosswalks are numerous and well-marked. Most drivers will respect them. If you are renting scooters or motorcycles beware of the fact locals regularly split lanes and are quite skilful on two wheels. Local car drivers will expect you to be as quick and as skillfull when they see you riding a scooter.
When it comes to natural disasters, Dubrovnik is an earthquake prone area. It had seen several big quakes in its history, but the real danger of earthquake related injuries or death is extremely low. Other than that, forest fires sometimes plague the surrounding area. They are a problem all around the Mediterranean region.
There is very little in the way of dangerous wildlife around. The sea is full of fish, but there are no dangerous types of sharks in the waters around the cities. Venomous snakes are rare and only found in natural areas away from the city, on karst terrain. Black widow spider is the only venomous spider in the area, but its sightings are very rare and incidents of it biting humans almost non-existent.
Is Dubrovnik Pet Friendly?
Dubrovnik is getting to be more and more pet friendly. In not so distant past it would be very unusual to see pets accepted by bars or restaurants, but this is changing. Hospitality businesses do majority of their work on the outdoor terraces. So, they will usually not have a problem with guests coming in with pets. Dogs are getting to be more popular as apartment pets than ever before in Dubrovnik and this is having a positive impact on the way local business owners view dogs as well. Cats, on the other hand, have been ruling the city streets for centuries and they don't seem to be going anywhere.
When booking accommodation, make sure to inquire about whether they accept pets before you confirm your stay. Many apartment owners will allow them. When it comes to hotels, they vary with regards to their policies. Some will accept pets only in certain units, some will not and some have no restrictions.
Situation on the beaches and public transportation is a different matter. Pets can go on Dubrovnik public buses, but they must be in a carrier of some sort. Their heads can't be exposed to prevent possible biting when the bus gets crowded. Dogs on a leash cen't go on buses unless they are service dogs. Many people will protest dogs swimming on the beach alongside their children and ask the owners to remove the animal or keep it on the leash. There is only one dog beach in the city and it is in Lapad area (map below). It is not great. But it is adjacent to a nice beach area with plenty of walking paths and cafés.  
Dubrovnik Croatia weather
Dubrovnik, Croatia
When is the Best Time to Visit Dubrovnik?
When to visit a destination depends a lot on what you are looking to do. Also, it is true that your Dubrovnik experience will be very different depending on what time of the year you visit. The city's rapid rise in popularity means it is absolutely packed in peak season. So much so that the city introduced special counters to monitor how many people are entering the historical centre.
If crowds are not your thing, avoid July and August. Undeniably, May and early June, late September and October are much more pleasant in terms of numbers. And there's the added bonus of a more temperate climate.
Local authorities have worked hard in recent years to extend the season, both with additional flights and more events. And well they might - the city in winter is gorgeous. Although, at this time, most tourist businesses are taking a break. Restaurant tables, chairs and awnings disappear. As a result, the city reverts back to its original stone. Behold, authentic Dubrovnik.
Another top tip to see Dubrovnik at its finest is the first week of February. Because that's when locals celebrate their beloved patron saint, St. Blaise. Endearingly, it's a centuries-old tradition. People are crowding the streets. But, this time, they're locals. Finally, the city is again theirs and they joyfully immerse themselves in their customs and heritage. Truly it is quite the event. Read firsthand experiences from a couple of years ago.
How to get to Dubrovnik
Map of Dubrovnik
By Car
Compared to the rest of Croatia, Dubrovnik is a LONG way south. And, if you're driving from anywhere else in the country in 2021, you'll still have to go through another country. Because Bosnia and Herzegovina has a thin slice of the Adriatic coast near the town of Neum.
However, the Peljesac Bridge project is nearing completion. It's a Chinese-built bridge that will circumvent Bosnia's strip of sea. No more time-consuming border crossing! Follow the bridge's progress on this dedicated TCN page. For the best advice on getting to Dubrovnik from Split, here is the comprehensive Total Croatia guide. Catamaran information is included. But, there's also the option of arriving in Dubrovnik by car ferry from Bari. Learn more in our Italy to Croatia section.
Flights to Dubrovnik 2021
More tourists than ever are now flying to Dubrovnik. Accordingly, the airport has improved facilities and the number of flights. Also, many use the airport to access neighbouring Montenegro. Routes and numbers of flights remain in fluctuation, as the pandemic of 2020 eases its grip. But, updates are happening all the time. All you need to know about Dubrovnik Airport and getting to Dubrovnik is in our Total Croatia guide. There are also some useful tips about crossing the border to Montenegro. It includes why it makes sense do to so via Bosnia in season.
Dubrovnik Airport
Dubrovnik Airport (DBV) was established back in 1936 in Gruda village in Konavle Valley. In the 1960s it moved to the present spot close to village of Cilipi. It is the most important traffic hub of Croatian south. In the year 2019 dubrovnik Airport recorded almost 3 million passengers that came and went through it. Considering Dubrovnik's small size, this number is quite impressive. Majority of the guests staying in Dubrovnik fly into the city. This is why the airport, which is not too big, needs to be very efficient and safe. Dubrovnik airport is both these things. Strong northern wind called Bura sometimes causes problems. On especially windy days Dubrovnik Airport can be tricky to land on. The planes sometimes need to re-route to one of the other airports in the area. Check out our complete guide to Dubrovnik Airport for more info.
By Boat
When travelling internationally, you can get to Dubrovnik by Jadrolinija ferry from Italy's Bari. Direct ferry line connects the two cities for quite some time. This line is a car ferry line and runs for much of the year. For the exact timetable and pricing, check out Jadrolinija's website.
When travelling within Croatia, Dubrovnik is connected by high speed catamaran to Split. Kapetan Luka Shipping Company operates these two lines. Find detailed information on these option here:  
Split – Milna, Brac – Hvar – Korcula – Pomena, Mljet – Dubrovnik
Split – Bol, Brac – Makarska – Korcula – Sobra, Mljet – Dubrovnik
To travel within the local archipelago, you can turn to Jadrolinija local lines or G&V Line for traveling to Mljet Island or Korcula Island.
Is there a Train to Dubrovnik?
Unfortunately, there are no train lines running to Dubrovnik. The city was connected by train up until 1976 when the popular train called "Ciro" connected Dubrovnik to Sarajevo in Bosnia and Herzegovina. More info about the old train line to Dubrovnik. When travelling by train from Zagreb towards Dubrovnik, the easiest route would be to go to Split and then change to a bus, airplane or a high speed catamaran. For more information on train lines around Croatia check out Croatian Railways' (Hrvatske zeljeznice) website.
How to get from Dubrovnik to Hvar, Korcula, Kotor, Mostar & more
Finding updated and accurate information on how to get to and from Dubrovnik from several popular destinations is sadly not as easy to find as it should be. In an effort to help rectify this, here is the TC 2021 guide on how to go From Dubrovnik to Hvar, Korcula, Mljet, Kotor, Budva, Tivat, Mostar & Medjugorje, Split, and Zagreb.
Looking for a fast, reliable and trouble-free transfer to or from Dubrovnik? Contact TC transfer partner Adriatic Transfers for your one-stop solution.
How to get around Dubrovnik?
Dubrovnik Public Transportation
Dubrovnik Public transportation company is Libertas. Libertas operates all Dubrovnik bus lines, both within the city limits and around most of Dubrovnik-Neretva County. Their buses are fairly new, clean and efficient (depending on the city's traffic). You can purchase bus tickets on many Libertas kiosks around the city and local newspaper stands. Details on the individual lines are available on the company's website, as is the current price list.
Taxis and Uber
Taxi companies have been multiplying in Dubrovnik in the past few years. Biggest three are: Plavi taksi (Blue Taxi) – a local taxi organisation, Eko taksi, and Cammeo - both chapters of national taxi companies. There are also a number of smaller taxi companies on the market. All of them will compete for clients with low prices during the quiet parts of the year, while the peak season (June – August) will traditionally be more expensive. All of the biggest companies have their mobile apps that you can use for easier access and ordering. Check out their websites for more information: Plavi taksi, Eko taksi, Cammeo.
Of course, the picture of city mobility would not be complete without Uber. Uber is present in Dubrovnik for the past several years and it has become very popular, especially during the summer. While thought of as the cheapest option, Uber's prices change dynamically based on demand and supply, so they range from the cheapest to some of the most expensive on the market, depending on the time of day and period of the year.
Rent a Car, Car Sharing
Renting a car in Dubrovnik is popular, although best used when staying outside of the historical centre or the city limits. Traffic around the busiest areas of Dubrovnik can be tricky during the summer season, but also during certain days in autumn or spring. On the days when big cruise ships are visiting the city, the traffic can get quite jammed at certain periods. The road from Gruz Harbour to the historical centre is best avoided at these times. When it comes to car hire options, many of the major global companies like Sixt, Avis, Hertz will have their affiliates in the city and on the airport. Nationally strong Oryx is also present and offers good prices in off season periods.
Recently, the first car sharing company started operating in Dubrovnik. Avant2Go is a new company that is trying to make life on crowded Dubrovnik parking lots a bit easier by offering a car sharing option. This solution, popular in bigger cities around Europe, is very new for Dubrovnik and we are yet to see how it plays out. On the other hand, Avant2Go's electric cars are brand new. They still don't have many users so you will find available cars easily. They are a possible solution for those needing their own vehicle for only a portion of the time spent in Dubrovnik. Their website contains more details.
Scooters and Motorcycles
Motorcycles and scooters are very popular among the locals. Scooters like Piaggios, Vespas and Yamahas up to 49ccm can be operated by anyone with a car driver's license. Anything on two wheels with a bigger engine than 49ccm will require a motorcycle license to operate. As mentioned in our safety section, if you do decide to rent a motorcycle or scooter, know that the rest of the people on the road will expect you to be as skilful as the locals. So, practice away from the traffic. Motorcycle rental places are not very popular in Dubrovnik, but you will find several options for scooter rentals. These machines are pretty basic and sturdy, but many under-skilled and under-experiences riders use them. Make sure to inspect them properly before renting.
Dubrovnik Parking
The main benefit of motorcycles is the parking. There is ample motorcycle/scooter parking around the historical centre, especially in the vicinity of Pile Gate and Buza Gate, and it is all free of charge. With cars, it is a very different story. Car parking in Dubrovnik is one of the city's burning problems.  Outside of the historical centre area there is street parking which is charged per hour. If you get a parking ticket, it will be in the form of one day parking ticket. Meaning, you have paid for 24hr of parking by paying the ticket.
There are parking meters around the parking zones which you can use to pay for the parking. Most popular method with locals is to pay via mobile phone. This system works only with mobile operators that provide this service. Lately, the city's parking company Sanitat has come out with a Dubrovnik Parking App which is available for download as well. Check out their webpage for more information. Parking in the historical centre area is even trickier with only two parking lots available to non-locals and they are both quite expensive during the busier half of the year.
For more detailed instructions on how to navigate the complex world of Dubrovnik's public parking, follow the link to our Dubrovnik Parking Page on Total Croatia News.
How to get From Dubrovnik to Montenegro?
Montenegro is the most popular destination out of Dubrovnik. It is a beautiful country of rugged landscape and picturesque bays. Traffic between Dubrovnik and Montenegro is very active and it can get slow. For all the information on how to get to Montenegro, turn to our dedicated page.
5 best things to do in Dubrovnik 2021
1. Dubrovnik City Walls and Museums
The famous walls of Dubrovnik have surrounded and protected its citizens since before the 7th century. In spite of numerous additions and modifications, they are deservingly considered among the greatest fortification systems of the Middle Ages. Indeed, they were never breached by a hostile army during that time.
The very oldest systems of fortifications around the town were likely wooden palisades. By comparison, today's intact walls are mainly from the 12th–17th centuries. They have long been a source of pride for Dubrovnik. Indeed, in 1979, the old city of Dubrovnik joined the list of UNESCO World Heritage Sites.
Running an uninterrupted course of approximately 1,940 metres, the walls encircle most of the famous old city. They reach a maximum height of about 25 metres. Most date back to the 14th and 15th centuries. However, strengthening and extension continued until the 17th century.
Highly imposing, especially when approached from the sea, they ensured independence freedom for an uninterrupted five centuries. Later, reinforcements came in the shape of 3 circular and 14 quadrangular towers, 5 bastions, 2 angular fortifications and the large St. John's Fortress. More than 120 cannons armed the outside of the walls.
Are Dubrovnik City Walls worth the Price?
Dubrovnik City Walls entrance fee is not cheap. During the spring of 2021 the tickets are are available for 50kn (Croatian Kunas, approximately €7) per person, but starting July 1st 2021 they are reverting back to the full price of 200kn (around €27) per adult. Children and young adults are 50kn person as are students with one of the approved student cards. This makes the walls quite a serious expense. So, are they worth it?
Dubrovnik City Walls are one of the best preserved medieval fortification systems in Europe. Surrounding a still living settlement, they provide an amazingly unique sight. Their design enabled city guards to keep the entire surrounding area under a watchful eye. They have served as the most important military installation in the city's long and turbulent history. These walls are every panoramic photographer's or Instagram influencer's dream. Beautiful and impressive, they will provide you with an opportunity to travel back in time.
If there are things you are looking for, and you are not deathly afraid of heights, then Dubrovnik City Walls will be worth the price.  
Traditional Museums
Dubrovnik Museums are many. Still, none are too big or too lavish. In many cases, Dubrovnik museums are worth checking out because of the historical buildings they still occupy. Rector's Palace is a great example. It is a former government building with some very interesting exhibits. But the exhibits are not the main appeal. The real value lies in the fact Rector's Palace was the main government building and the residence of the Rector – the head of Dubrovnik Republic.
Probably the biggest museum in Dubrovnik and the one with the most exhibits is Maritime Museum. This is not surprising. Dubrovnik has been a city of seafarers, ship builders and international merchants throughout its fifteen hundred year long history. This history is wonderfully laid out in the city's Maritime Museum. It is located in St. John Fortress which overlooks the historical port.
Museum Rupe is another one worth visiting in part because of the historical building it is in and the role it played in the life of Dubrovnik. The museums is in the old granary. It used to store wheat in order to stay prepared for possible siege by foreign armies. In case Dubrovnik is under siege, the walls would keep the people inside safe and the granary would ensure they have the most basic of provisions – bread. Today, Museum Rupe is an ethnographic museum housing traditional costumes, tools and houseware from various periods of the city's history.
City's Aquarium is interesting for its glimpse into the underwater world of the Adriatic. Natural History Museum is quite new and constantly putting on interesting exhibits. There are other options like House of Marin Drzic (famous local writer) and Archeological Museum that are worth a visit if you are enthusiastic about the subject matter.
Monasteries and the Cathedral
Aside from these, there are two monasteries worth your attention, Franciscan and Dominican. Both house beautiful cloisters, examples of old jewellery and works of art. Franciscan Monastery is also home to one of the oldest working pharmacies in the world. The cathedral is open for visits, but if you want to see its small, yet impressive treasury, you will have to pay an entrance ticket.
Modern Museums
War Photo Limited is a war photography gallery/museum with a permanent exhibition focused on the 1990s Croatian Homeland War and the wider Balkan conflict. It is full of amazing photographs with quite an emotional charge.
Another museum dedicated to the Homeland War with special focus on Dubrovnik's role in the conflict in on top of Mount Srd in Fort Imperial. The historical fort dated back to the beginning of 19th century played a crucial role in the war of 1990's. It was the last line of defence for Croatian forces in a struggle to repel Serbian and Motenegrin attacks. Especially interesting part of the museum is the "news room" with news stories showing footage of the war torn Dubrovnik.
Outside of Old Town, make sure to visit recently opened Red History Museum. It is located in Gruz Harbour area and deals with time period of Yugoslavia. What was life like under communist / socialist rule is seen through exhibits depicting everyday life of local people during that time. You will also get an insight into important historical events that shaped Yugoslavia and Croatia. It is a fun and interesting museum and well worth your time.
In Pile neighbourhood, just outside the historical centre you can find Love Museum. It is a small museum of love stories from Dubrovnik's past and present. It is set up with care and is a fun visit, especially for couples.
For more detailed look at Dubrovnik's historical and cultural riches, check out our guide to city's churches and places of worship and museums and galleries.
2. Mount Srd, with or without Cable Car
Mount Srd is a hill overlooking Dubrovnik. It is 415 metres tall. It looks dramatic as it towers over the city's historical centre and Lokrum Island. Obviously, it makes for a perfect panoramic photography location. Mount Srd is popular for both locals and travellers to Dubrovnik. The top of it can be reached by car, cable car or on foot via a hiking trail.
Dubrovnik Cable Car
Don't fancy the walk? A cable car runs from the city to the peak. However, it is sometimes closed due to strong winds. It was also closed for a while in 2020 due to the pandemic. You can easily check the conditions and operation schedule at the start point. Indeed, this lower station for the cable car is in Ploce. It's only five minutes walk from the Old Town. The number 8 bus from Gruz harbour to the Old Town will drop you off at the right spot. Cable car ride is short, but lovely and provides winderful vistas.
How do I Hike up to Mount Srd?
Hiking trail to the top of Mount Srd zig-zags up the face of the hill. The trail begins above the historical centre, on Jadranska Cesta D8 (map below). There is a bus stand for Number 3 and 3a buses right next to it, but the hike from the Old Town to the start of the trail is also worth doing. The hiking trail leads to 19th Century fort Imperial. It provides amazing views and is suitable for beginners as well. The path is very rocky, so make sure to have closed, sturdy footwear. Bottled water and sunscreen are good to have with you, especially on a hot day.
3. Lokrum
Sitting a mere 600 metres from Dubrovnik, Lokrum is a beautiful, natural island. But there is much more to its story than you might expect. The first known written mention of Lokrum was in 1023 when the Benedictine abbey and monastery came into existence. They still stand today. The name Lokrum comes from the Latin, 'acrumen'. In fact, this translates as ''sour fruit''. Apparently, it derives from the cultivation of exotic plants on the island. It's a tradition started in the time of the Benedictines.
The last Benedictines left the island in 1808. On their last night, the monks placed a complex curse on the island. Since then, anyone who tried to seek Lokrum for their own has met an unexpected and untimely death. According to legend, Richard the Lionheart was shipwrecked on Lokrum in 1192. After returning home from the crusades, he pledged to build a church on the island in thanks. But, in response to the plea of citizens, the church was instead built on the nearby mainland.
From Monks to Emperors
Archduke Maximilian Ferdinand of Habsburg had a mansion built on the island in 1859. Maximilian's wife, the Archduchess Charlotte of Austria, originally purchased it. She retained ownership even after she and her husband became Emperor and Empress of Mexico.
After Emperor Maximilian's execution, the island became the property of the Habsburg Family. Subsequently, a deal was struck between Franz Joseph I of Austria and Leopold II of Belgium. Charlotte had gone insane. Thereafter, in the name of his sister, Leopold renounced all of her and her husband's claims to property in the empire. Undeniably, Leopold was far more concerned with the acquisition of his sister's great fortune.
The island was given to Archduchess Elisabeth Marie of Austria as part of her marriage dowry. Eventually, Yugoslavia claimed it under the Treaty of Saint-Germain. But, Princess Elizabeth decreed that she was no longer a Habsburg. In other words, this meant she'd renounced her rights upon marrying. Therefore, Yugoslavia had no right to sequester the property. The case was settled by a payment of around $575,000 to the Princess.
In 1959, a Botanical Garden was founded on the island. It contains native and imported, tropical and subtropical plants. In addition, families of peacocks inhabit the island. In fact, they're descendants of ones brought from the Canary Islands by Maximilian. Full of life, natural beauty and ideal swimming spots, the island is a must-visit. Relax, swim and leave the bustling city behind. You'll enjoy the space alongside locals as well as visitors. Dubrovnik residents love this place.
Where do Dubrovnik Locals Go?
Lokrum Island in known in Dubrovnik as a place of legends and stories, but also as a perfect getaway from the crowds in the city. Small group of dedicated locals will use every chance to get to Lokrum and re-charge their batteries. Swimming in clear waters, walking barefoot among Lokrum's many exotic plants or sunbathing on the smooth rocks of the island's western end; all this is waiting just 15 minutes away from the Old Town Port. Over the weekends Lokrum Island becomes a perfect setting for a family picnic in the island's olive orchard. Regular boat line connecting the island to Dubrovnik operates from April to November. The first boat of the year is the one that local Lokrum lovers never miss.
Best Instagram Spot in Dubrovnik?
One of the very best spots to take a photo in Dubrovnik area is on Lokrum. It is Lokrum "Buza" which is a local dialect word meaning "hole in the wall". The configuration of the terrain in this spot creates an opening in the rocks looking out to the sea. You can easily stand in front of it and take a picture with the sea in the background. It is a great spot to see and the island's most prominent selfie location. As all similar locations, it is a bit overused in social media posts.
Game of thrones Filming Locations on Lokrum
Game of thrones is a wildly popular TV show that left its mark on Dubrovnik. Some people only heard of the city because of it. There are numerous filming locations in and around Dubrovnik which we will go into in one of the other chapters of this page. However, let's not fail to mention there was filming on Lokrum as well. The garden of the old Benedictine Monastery was used to shoot scenes depicting the fantasy city of Qarth in Season 2 of the show. In this scene Daenerys Targaryen introduces herself to a few members of local society. Later on, just before she enters the House of the Undying, she is standing on the stairs that are part of Lokrum's Gardens of Maximilian.
The most important area for Game of Thrones lovers is a tin GoT museum in the former Benedictine Monastery. There sits the Iron Throne, the most important seat in the Kingdom of Westeros. Not only that, but it is free to visitors to sit in and take pictures.
4. Dubrovnik Beaches
Dubrovnik beaches are some of the most popular spots for travellers to this city. With warm Mediterranean climate and one of the cleanest seas in the world, it makes perfect sense many travellers look to cool themselves off in the deep blue waters of the Adriatic. Locals often spend time on beaches as well. They either arrive by land or on their private boats. Some locals actually practice swimming in the see throughout the year, regardless of the cool temperatures.
Is it Safe to Swim in Dubrovnik?
The sea around Dubrovnik is very safe. Larger beaches will have ropes with buoys around the area meant for swimming. Many tourists mistakenly think these are shark nets or similar, but they actually serve to direct the local boat traffic away from the swimming area. With virtually no dangerous kinds of sharks in the area and very few other types of potentially dangerous marine wildlife, swimming or snorkelling in Dubrovnik is very safe.
Some dangers do exist. Swimming long distances, for example across channels to nearby islands, is not a good idea during the summer. The boat traffic is heavy and it is easy to not notice a single swimmer or diver in the water. Important to note is also that the shoreline is mainly rugged and rocky. So getting into the water while its very windy and rough is not a good idea unless you are on a beach. Getting out of the water onto rocks with waves hitting it is very difficult and potentially dangerous. Speaking of rocks, some of Dubrovnik visitors like to emulate local kids by cliff diving. This is only a good idea you know exactly that the spot you are jumping into doesn't have any shallow rocks. This is also only recommended doing sober and you wouldn't believe how many people need to be told this.
Are there any Sandy Beaches in Dubrovnik?
Many will be surprised by the lack of sandy beaches in the area. Most of Dubrovnik beaches are pebbly and rocky. In fact, locals often prefer rocky shore to the beach because of the lower noise levels and more privacy they offer. If you are looking for sandy beaches, best you can hope for in the city itself are very fine pebbles or rough sand as found on Sveti Jakov Beach or Banje Beach. Sandy beaches in Dubrovnik area are away from the city, on Elaphiti Islands, Mljet Island, Korcula Island, or in Molunat in Konavle Region.
Dubrovnik Best Beaches
Banje Beach
Banje Beach is the quintessential Dubrovnik beach. It is situated a short walk from Ploce Gate – south-eastern entrance to the historical centre. The beach is pebbly with some fine pebbles making it easier to walk on barefoot. This beach is also a home to the East-West Beach Club, so you will never be too far away from a refreshing cocktail or a light lunch when spending time here. There are also sun loungers and sun beds to rent for those not wishing to sprawl out over warm pebbles. The main selling point of Banje Beach is undoubtedly its incredible view over the historical centre. It truly is a picture postcard swimming spot.
Sveti Jakov
Sveti Jakov (St. Jacob) Beach also boasts wonderful views over the Old Town and Island of Lokrum, but this one is further away from the historical centre. Getting to it means going through one of the most beautiful Dubrovnik neighbourhoods. After passing by Villa Sheherezade, Villa Dubrovnik Hotel and 16th century St. Jacob Church, you will find stairs leading you down to the beach. It is a long staircase you will curse on the way back. The beach is nestled in a small bay. It is pebbly going to rough sand. It features a beach bar/restaurant and is a beautiful place to enjoy even without swimming. The location of Sveti Jakov Beach means it is less popular than Banje Beach, but not much.
Dance
Dance is definitely one of the locals' favourite swimming spots. This rocky bay with concrete sunbathing plateaus is close to the 15th century monastery and Church of St. Mary. Local people faithful to Dance call themselves Dancari and are well organised into an organisation with an apt name – Republic of Dance. This beach is facing away from the historical centre and is thus less visible and less popular with the visitors. It is located just below Gradac Park, facing north-west. Dance is a great option for those wishing to enjoy a swimming spot with more of a local feeling. It is not good for those who like their beaches sandy and with plenty of amenities.
Copacabana
Copacabana got its name from a far more popular Brasilian cousin. It is however much different with its pebbly bottom and a view towards Dubrovnik Bridge and the hills of Dubrovnik's northern riviera. You can find Copacabana in Babin Kuk area of Dubrovnik. It features various amenities including a couple of cafés and a restaurants. This beach is very popular with families and is conveniently located close to some parking areas.
Coral Beach Club
Coral Beach Club is very close to Copacabana. It is however a different beach with its own beach club. It's a rocky swimming area with some pebbly parts. Its beautiful lounge bar with comfortable seating and plenty of shade makes it into a perfect place for those more interested in nice views and tasty drinks than swimming. The view from the beach is towards Daksa and Kolocep Island, two of the Elaphiti Islands.
Uvala Lapad
The most popular large bay of Dubrovnik is Uvala Lapad (Bay of Lapad). This area with its promenade and numerous cafés and restaurants is the number one choice for Dubrovnik locals when wanting to relax with their children and friends. With numerous hotels and rental properties around, it is easy to see why Uvala Lapad is always a lively place. At the base of the bay is the local beach, lately called Sunset Beach. It is a newly redesigned beach with pebbly, rocky and concrete areas and plenty of amenities. It is perfect for families and beloved by children. If at any point you feel it is getting too crowded you can always take a short stroll to one of the rocky areas found all around the bay.
5. Dubrovnik Walking Tours
Dubrovnik's historical centre is the setting for vast majority of the walking tours on offer. With much to explore it makes sense that these tours are both numeours and diverse. From historical tours to food tours, there is always a good reason to walk around the Old Town.
History Tour
Historical tours are traditionally the most popular in Dubrovnik. They come in all forms, from detailed museums tours to walking the City Walls. The choice will depend on your preferences and your budget. There are regular group tours that are fairly cheap and easy to book, but offer no options for customization. On the other hand, there are plenty of local guides you can hire for a custom tour based on your specifications.
Game of Thrones Tour
They say you can't visit Paris without going to the Eiffel Tower. Similarly, they used to say you can't visit Dubrovnik without walking its walls. And while that's still true, perhaps a Game of Thrones tour is also now essential? 'King's Landing' has become a global phenomenon since the HBO series aired. Game of Thrones tourism is BIG in Dubrovnik. Here is what you need to know.
Is Game of Thrones Tour Worth It?
Game of Thrones tours can be very cheap group tours, so they will not be a major expense. If you are interested in history more than the famous TV show, know that you will visit many of the same locations on both itineraries. When hiring a private guide you will be able to combine history with Game of Thrones filming locations.
You are not a fan of the show? Then there is maybe no point in doing this tour. However, there are many who end up doing filming locations tours without ever having watched the show. Only they know why.
Other Walking Tours
There are too many other walking tours to name them all. Some of the more popular are food tours, tours dealing with Croatian Homeland War, Jewish heritage tours, bar hopping, wine tasting tours, ghost stories tours and many other. Dubrovnik offers more than just history and filming locations. As an inquisitive traveller you will have no problems finding activities that suit your taste.
Honorable Mention: 6. Best Dubrovnik Sunset Spots
Sunset Pool at Sun Gardens Resort
Take a trip to Sun Gardens Resort, just outside of Dubrovnik to witness an amazing sunset location. Experience true luxury as you lounge by one of the best pools in the world, as stated by the Conde Nast Traveller. From dawn until dusk, the Sunset Pool is the perfect place to soak up the rays and watch the sun go down over the horizon. The spacious lounge area is ideal for sunbathing and relaxing with canopy umbrellas and cushioned benches providing the maximum comfort. With beautiful water features, a dedicated kid's pool and a fantastic bar, this sea view pool has something for everybody. And if you want lunch without wandering too far from the comfort of the pool, our Sunset Bar & Grill is the perfect option. Try salads and grilled specialities, or sample something lighter, such as local fruits and desserts, all in a family-friendly environment.
More information on the Sunset Pool is on the website of Sun Gardens Resort
Top of Mount Srd
Dubrovnik sunsets are nothing short of magical. There are plenty of areas from which you can enjoy the view to the setting sun. However, nothing beats the top of Mount Srd. On its north-western end, the plateau of Srd offers amazing views towards the sea and the scattered archipelago of Elaphiti Islands. Watching the sun go down from here is a must-have experience.
Restaurant with the Best View in Dubrovnik
There are many restaurants in Dubrovnik that boast nice views. Panorama Restaurant on top of Mount Srd, however, is rightfully hailed as having one of the best views in the city. Located directly above the historical centre, restaurant's terrace provides breath taking views over the city and Lokrum Island. It is important to note, not all tables on the terrace will have this amazing view. So, if you are thinking of booking a table specifically to enjoy the panoramic vista, make sure to let the restaurant know this.
Sunset Beach
Sunset Beach in Uvala Lapad doesn't bear that name by accident. The views from the beach over the bay of Lapad and onward to Elaphiti Islands is nothing short of amazing. It is hard to say which season of the year brings with it a nicer sunset seen from this beach. Its Sunset restaurant and a few cafés are great places to sit in, get a refreshing drink and wait for the mesmerising change of colours.  
Adriatic Sunsets Tours
For those looking to enjoy the sunset and not worry about organising the trip themselves, Adriatic Sunsets is a company offering great sunset panoramic tours. Their custom built panoramic vans offer small groups a chance to capture great photographs and get introduced to the area traversing most picturesque roads chosen by local experts. Adriatic Sunsets is a great choice for newcomers to Dubrovnik, as well as returning guests. When ever you visit Dubrovnik make sure to inquire about their itinerary and options. You will not be sorry!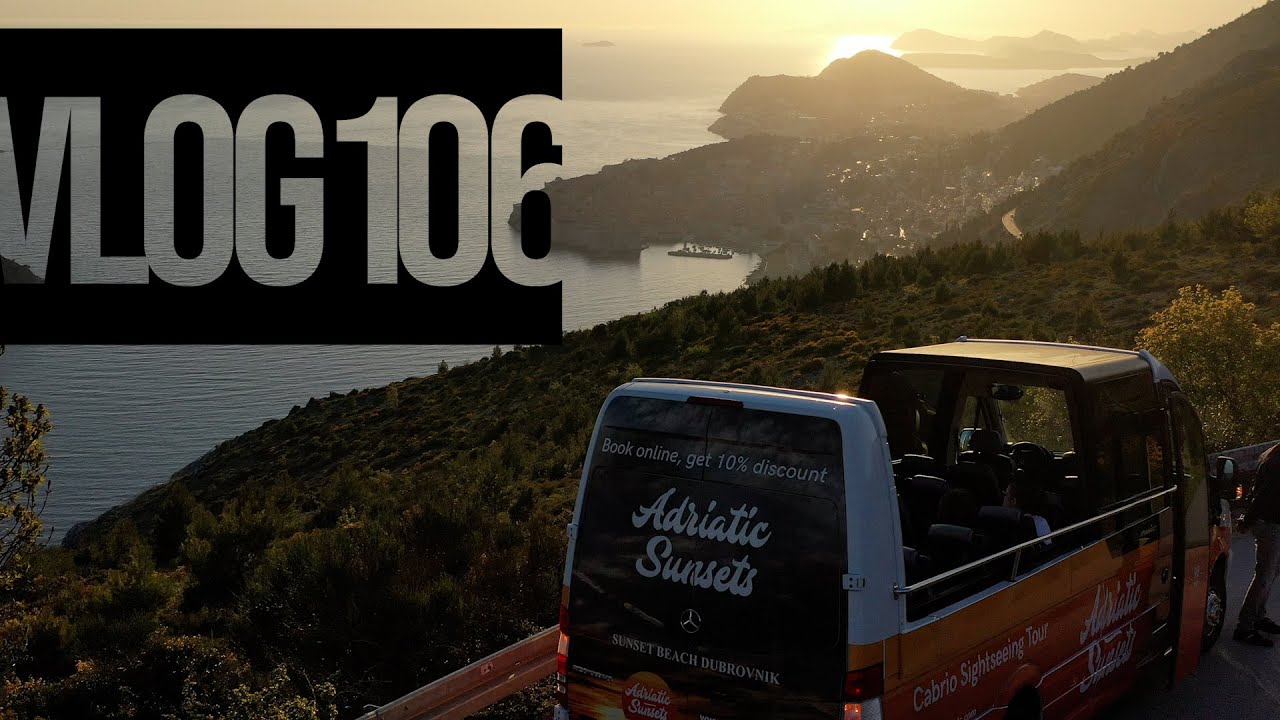 Where to stay in Dubrovnik
Accommodation options in Dubrovnik suit all budgets. But, the advice for all is the same - book early. Especially for peak season. Things sell out very quickly. And, then prices rise.
Dubrovnik Hotels
City with a long history of being a busy port and decades long status as a top class travel destination is bound to have plenty of accommodation options. Hotels in Dubrovnik are many and they differ in many respects. Before looking for a hotel, you need to ask yourself what kind of stay are you going for. Do you want to be in the middle of the action within the City Walls, or do you want to be outside the historical centre with a view of the ancient ramparts? Would you like to be away from the bustle of the Old Town? Do you want to be on the beach? The more questions like these you can answer, the easier your search will be.
Dubrovnik offers plenty of options in 3 star, 4 star and 5 star properties, but they are all very busy in peak season. So, avoid last minute bookings.
Sun Gardens Dubrovnik, Your Perfect Holiday in Croatia
Sun Gardens Dubrovnik, Croatia's premier five-star resort is a member of The Leading Hotels of the World. It offers an exquisite choice of 201 modern hotel rooms and suites, 207 luxurious residences and a villa. The beachfront location of the resort embodies the unique charm of the Adriatic coast. Located near 11 kilometres from UNESCO protected historical centre of Dubrovnik, the resort provides the perfect spot from which to explore and enjoy everything the region has to offer.
Replicating the ambience of a traditional Dalmatian village, Sun Gardens offers a perfect getaway from the hustle and bustel of daily life. Couples and families find a perfect place to relax and reconnect in this idyllic oasis. Understated elegance and great comfort characterize the spacious rooms and suites in the resort, all of which offer exceptional amenities and boast amazing views from a private terrace or balcony. One-, two- and three-bedroom residences are spacious and comfortable. They feature fully equipped kitchens, cosy living rooms with balconies or terraces overlooking Mediterranean gardens, or stunning sea views.  Additionally, you can find an authentic Dalmatian 5-bedroom villa in the resort. It is sprawled over an impressive 662 sqm area. It features a private pool and offers complete privacy and seclusion with unrivalled sea views of the crystal blue Adriatic.
Facilities and Amenities
Rich resort facilities include a secluded beach, three outdoor pools, award winning spa, sports centre, gourmet heaven of restaurants and bars, kids' club, shopping area and conference center. Resort beach is surrounded by beautiful untouched nature giving an exclusive Mediterranean feel. VIP beach area offers a tucked away lounge area as well as personalized services and amenities. There are also three freshwater pools to choose from. Dedicated family Sunset Pool and Lemonia Pool with beautiful water features, a kids' pool and a fantastic bar, or adults-only Marina Pool – ideally out-of-the-way for couples to unwind in the Croatian sun. 3000 sqm awarded Spa is a story unto itself. Here, guests can enjoy individually designed spa facial rituals, nurturing body treatments or soothing body massages. Spa Centre features a Hydrotherapy pool, individual treatment rooms and suites, a relaxation zone with stunning views, an 18-metre lagoon pool, Thalassotherapy spa bath and several saunas.
Sports and Fitness
Sun Gardens Dubrovnik is also the perfect destination for sports and fitness enthusiasts. Guests can work out at SPA gym or in the fully equipped gym at the Sports Centre. They can also choose from a wide range of indoor and outdoor on-site activities. These include five-a-side football, tennis, squash, wall climbing and group classes. Lovers of outdoor and nature can also enjoy several exciting trails around the resort ideal for hiking or cycling. To complement guest's stay in Dubrovnik, on-site travel agency organizes various day trips or half-day excursions to suit individual preferences. Also on offer are yacht charter, water taxi services, ren- a-car, and boat trips to nearby islands.
To get more detailed info or to reserve your dream holiday in Sun Gardens, visit www.dubrovniksungardens.com.
5 Best Boutique Hotels in Dubrovnik
There are plenty of large hotels in Dubrovnik. They offer great amenities, good restaurants and often have their own beaches to enjoy. Only thing they can't offer is a feeling of quiet intimacy. They can never be places where all the staff knows you, simply because of their size. If you are willing to trade some of the amenities and grandeur for a bit more peace and friendliness, then boutique hotels are the right choice for you.
Villa Dubrovnik
Villa Dubrovnik is without a doubt one of the nicest 5 star properties in Dubrovnik. It is located in Sveti Jakov area and offers amazing views, clean décor, great restaurant, direct access to a small beach and amazing service. The hotel is just far enough from the Old Town to avoid the crowds and the noise. It is still within walking distance to all major sights of the city.
Kazbek Hotel
Kazbek Hotel is a renovated 16th century summer residence of a local aristocratic family. It is located in Lapad Area, overlooking Gruz Harbour. It keeps the authentic feel and its history is very visible when staying there. Kazbek is a great choice for those wishing to be away from the main crowds, but also within easy walking distance to plenty of cafes, restaurants and beaches of Uvala Lapad area. Hotel Kazbek is also adjacent to a brand new yacht marina so it will undoubtedly be popular with those chartering boats from Dubrovnik.
Pucic Palace
Another building with long and interesting history, Pucic Palace is a baroque residence from the 17th century. It is located on Gundulic Square, in the heart of the Old Town. Gundulic Square houses one of the city's farmer's markets in the morning. In the afternoon local restaurants take over the square. Pucic Palace offers luxury accommodation and great service. Its location is perfect for those wishing to wake up in the middle to the sights and sounds of the ancient city.
Stari Grad Hotel
Another boutique hotel within the historical centre, Stari Grad Hotel occupies a 16th century building and offers the only rooftop restaurant in the historical centre. The hotel is ran meticulously by a couple passionate about Dubrovnik. It offers a Thai spa as well and consistently ranks high with its guests. Stari grad is a 4 star property and offer excellent value for money for all those looking to enjoy the historical centre of Dubrovnik without sacrificing the full service aspect and luxury of high quality hotel accommodation.
St. Joseph Hotel
This is a newcomer on the local scene, but it is already a serious contender. St. Joseph is in one of the less crowded parts of the Old Town. What it lacks in amenities it more than makes up for with stunning rooms and great service. It is a wonderful option for those looking for accommodation mainly for quality rooms and a good night sleep, while they plan to spend most of the day exploring the local attractions.
Dubrovnik Apartments & Villas
Private accommodation was popular in Dubrovnik way before Air BnB, Booking.com or even internet. There is a long tradition of homestays and apartments for short term rent and things haven't changed much. The only thing different nowadays is much more offer. There are apartments for rent in Dubrovnik on every step. You will be able to find everything from small studios on the most popular city squares to larger family apartments with private parking and summer kitchens away from the noise.
Houses for rent and villas with pools are also gaining in popularity in the last decade. They can be very lavish with prices fit for top class hotels or more modest places that feel like home. If you are looking for a budget house for rent, be aware that immediate area of Dubrovnik doesn't offer much options. Much bigger choice of houses for rent is in the surrounding areas like Zaton, Orasac, Zupa Dubrovacka, or Cavtat & Konavle.
Dubrovnik Hostels
Being an increasingly popular destination for young travellers saw Dubrovnik's accommodation scene crying out for hostels. With some old ones and plenty new options, hostel scene of the city is gaining momentum. Hostels are best booked ahead of time as they too get booked up during the season. Aside from the Old Town which is popular for sightseeing and nightlife, you might also want to consider Gruz Harbour Area when booking your hostel accommodation. This district is gaining in popularity among locals as well with recent years seeing some new bars, cafés and restaurants opening. The area is also within walking distance to the historical centre and is very well connected by public transportation.
Which is the Best Part of Dubrovnik to Stay in?
Important bit of information for those looking where to stay is that Dubrovnik is quite a small place. There are no locations within the city limits that are too far away from any of the places you might want to enjoy. Only problems are stairs and parking. Dubrovnik is very hilly, so accommodation units that seem very close to your point of interest might be much higher up. This results in you having to negotiate numerous stairs every day which is never fun. There are no dangerous parts of town or neighbourhoods you need to keep away from. It is all open for exploration and safety is not a big concern when choosing where to stay in Dubrovnik.
Old Town is the most attractive and the busiest part of town. It is the best choice for those who wish to be in the heart of the action and enjoy the history. Areas just outside the Old Town, from Ploce all the way to Sveti Jakov, can be wonderful options for a more relaxed, luxurious vacation with amazing views of the historical centre. Uvala Lapad and adjacent Babin Kuk area are good options if you want to enjoy swimming and being more relaxed. They are both good choices for families with smaller children. Gruz harbour area is the best choice for those wishing to get a feeling of local life and those wishing to explore the surrounding area and islands.
Peace and Beauty Just outside of Dubrovnik
Just outside of the city limits you can find very interesting areas for accommodation as well. South of Dubrovnik is the area of Zupa Dubrovacka. It encompasses several villages. Those in the hilly areas provide amazing views, but often require you to have a car or some other mean of transport. Those close to the sea are going to be more expensive, but will enable you to enjoy all the amenities. There are areas like Cibaca where they are mostly flat, but a bit away from the sea. Here, you can get the best prices of accommodation and getting around will not be difficult. The views on the other hand, will usually be less than impressive.
North of Dubrovnik lies an area housing a few great options for your Dubrovnik based stay. The most notable villages are Zaton and Orasac. Zaton and the adjacent Mali Zaton are set in a large bay and feature plenty of options for a vacation by the sea. Just a few minutes of driving from Zaton, you will find Orasac. This beautiful village has its traditional settlement in the hills. By the sea it features an amazing bay occupied by Sun Gardens Dubrovnik Resort. Staying in this area allows you to be within easy drive to Dubrovnik's centre and yet able to enjoy peace and lack of crowds. From Orasac you can easily get to Trsteno Arboretum. This garden of 15th century aristocratic summer residence is one of the area's protected parks and was made famous as one of the Game of Thrones filming locations.
Travelling to Peljesac Peninsula wine region or historical town of Ston is also much easier when staying north of Dubrovnik than within the city.
Best Dubrovnik Wellness & Spa
People travel for different reasons, but most of us need some pampering here and there. While one can argue Dubrovnik area provides many options for natural rejuvenation, a visit to a good wellness centre can significantly improve the quality of your holiday. With many guests and well run accommodation, there is no shortage of wellness and spa centres in Dubrovnik. Here are a few recommendations.
Sun Gardens Spa, Orasac
Just outside of the city lies the beautiful resort of Sun Gardens. This 5-star property occupies a picturesque bay in Village of Orasac. While not within walking distance from your Dubrovnik accommodation, top quality amenities of Sun Gardens are well worth a 20 minute drive along the coast.
An award winning Spa Centre at Sun Gardens Dubrovnik is a place to relax, rejuvenate and indulge. It is renowned as one of the most comprehensive spa centres on the Dalmatian coast. The spa is a perfect choice for a day of relaxation and pampering equally suitable for solo indulgence, luxurious couple's experience, or relaxation for the whole family. Guests can enjoy spa facial rituals, nurturing body treatments or soothing body massages designed to suit individual needs. The centre features a Hydrotherapy pool, individual treatment rooms and suites, a relaxation zone with stunning views, an 18-metre lagoon pool, Thalassotherapy spa bath and several saunas. Spa Centre at Sun Gardens Dubrovnik has won top accolades from TripAdvisor and World Luxury Spa Awards as the best Luxury Resort Spa Croatia for several years in a row.
Get detailed information on the resort's website
Hotel Excelsior Energy Clinic
Excelsior sits just outside of the Old Town. It features wonderful views over the historical area and great offer of food and beverage outlets. Hotel's spa centre offers a beautiful indoor swimming pool and Jacuzzi whirlpools. Turkish and Roman baths are also on offer with Finnish sauna perfect for colder days. Fitness centre is also available is you wish to add a bit of workout to your days. Staff in the spa centre is attentive and professional. With all this and much more, Hotel Excelsior spa will definitely leave you wanting to come back.
Spa at Villa Dubrovnik
Sophistication is the name of the game in Villa Dubrovnik. While this luxury boutique hotel might be much smaller than others on the list, it does offer a beautiful wellness centre. Indoor pool featuring breath taking views dominates the centre. Cosmetics and preparations used are top quality and feature local ingredients. Massages and exfoliating treatments come highly recommended as do relaxing teas made with fresh local herbs. With amazing restaurants and picture perfect location, Villa Dubrovnik might be your choice for a spa day to remember.  
Where to eat in Dubrovnik?
Dubrovnik Restaurants
The healthy Mediterranean diet forms the base of Dubrovnik cuisine. Therefore, the city's dining scene has no shortage of freshness and quality. International foodies are now discovering what is on offer. Many Dubrovnik restaurants are Michelin-recommended.
Top 5 Recommended Restaurants
Cilantro Restaurant at Sun Gardens Resort
Inspired by a desire to explore the Mediterranean region, award winning Cilantro restaurant is a dining gem that you mustn't miss. Situated a short drive outside of Dubrovnik, Cilantro provides a perfect setting for a light lunch or a quiet romantic dinner with breath-taking sea views. Restaurant's open kitchen is nothing short of spectacular. Locally sourced ingredients bursting with flavour and modern culinary techniques make Cilantro the perfect choice for discerning diners. Experience authentic dishes full of mouth-watering aromas in chic surroundings.
Find out more on Sun Garden's webpage.
360
The first (and so far, the only) Michelin star restaurant in Dubrovnik, 360 is a must-visit place for all the fine dining connoisseurs. Its modern culinary creations are beautifully presented. The atmosphere and the setting are amazing with wonderful views to the Old Town Port. Aside from top quality food, the restaurant also boasts one of the most impressive wine cellars in the country. Needless to say, 360 is one of the two most expensive restaurants in Dubrovnik, but it does offer more than just a casual dining experience. Reserve well in advance.
Kopun
Located just a stone's throw away from the busiest parts of the historical centre, Kopun Restaurant offer many dishes inspired by the traditional cuisine of Dubrovnik region and the rest of Croatia. Their efforts to breathe in new life to the traditional cuisine made them popular with locals as well, which is something not many restaurants in the Old Town can say. It is a higher-mid range priced restaurant with great service and beautiful atmosphere of Ruder Boskovic Square.
Pantarul
Pantarul is located in Lapad area of Dubrovnik. It is constantly rated as one of the best restaurants in Dubrovnik and for a reason. The menu is imaginative and it changes seasonally. It mainly features locally inspired dishes with a bit of an international twist. The emphasis in Pantarul is on fresh, locally sourced ingredients. Great food and friendly service will make youw ant to come back to this one.
Nautika
Nautika is nothing short of a Dubrovnik institution. It is a restaurant of long and glorious history and has always stood as the city's symbol for upscale dining. It is a traditionally inspired restaurant offering some classics as well as some modern additions to their menu. Impressive wine list and excellent service are also a given whenever you visit Nautika. It is located just outside of Pile Gates, on Brsalje Square. The view from the terrace is towards Lovrjenac Fortress.
Top 5 Restaurants and Eateries on a Budget in Dubrovnik
Bistro 49
Located close to Gruz Hardour area, Bistro 49 offers a mix of traditional food and modern international favourites. It is close to the cruise ship port and the main bus station, in the district of Kantafig. It is known for great burgers, good pizza and nice selection of craft beer. During the day it is popular for younger visitors, while in the evening it makes for a good option for dinner with friends.
Lucin Kantun
Close to Dubrovnik's main street, Lucin Kantun (Lucy's Corner) is a charming place offering locally inspired food with strong emphasis on imaginative appetizers. The interior of the restaurant is reminiscent of kitchen and dining room area of a private home. Tables are tiny, but they suit the décor very well. This restaurant is a perfect choice for couples.
Konoba Tabak
Let's go really local. Konoba Tabak is located in the middle of Dubrovnik's modest business district in Gruz. It is a low key local bistro offering daily working lunches and a menu of simple dishes comprised mainly of locally sourced ingredients. Don't expect luxury or service fitting of a five star hotel when visiting Tabak. What you will get is a simple local dining experience with lower prices than you'll find in most other places in Dubrovnik.
Buffet Kamenice
Kamenice are a strange restaurant, but one that is impossible to omit when talking about Dubrovnik's dining scene. This small eatery has stood the test of time and often feels frozen in time. It is known for simple seafood and serves amazing oysters by which it got its name. It is immensely popular regardless of its 1980's feel and look. Oysters and fish are recommended in Kamenice, but what ever you order, it will be served by efficient and pleasant staff. Kamenice is located on Gundulic Square, one of the most popular local squares in the Old Town.
Konoba Lokanda
You can find Lokanda in the Old Town Port. It is a seafood eatery with a laid back feel. Lokanda features beautiful views over the port and serves rustic local food. It is a big place so the intimate feel of a small local bistro is not there, but the food is delicious and a good representation of some of the local classics. Unlike many places on this list Lokanda is good even for larger groups.
Top 5 Pizzerias in Dubrovnik
Pizzas are the essential fast food in Dubrovnik. It is hard to imagine a bigger crowd pleaser that a steaming hot pizza. Dubrovnik locals dine in pizzerias way more frequently than any other type of restaurant. So, you can be certain there is quite a selection when it comes to pizza places. These five spots are our favourites.
Castro
Husband and wife duo run Castro with a passion you can taste in all their pizzas. Located on already mentioned Gundulic Square, Castro is a place for creative pizzas made with care. The service is great and the setting is very local. Reservations are not a bad idea as Castro is very busy during the summer and is also popular with both tourists and locals alike.
Trattoria Sunset Beach
Trattoria Sunset is a part of Sunset Beach in Uvala Lapad. It makes amazing pizzas and its location is perfect for families with children as well as anyone wishing to grab a quick bite after the beach. Aside from pizzas the restaurant offers a selection of food with a heavy Italian influence. While the other dishes are very good as well, it would be a shame to visit Trattoria Sunset Beach and miss out on their pizza.
Tabasco Pizzeria
Tabasco is a local favourite. For years this pizzeria has been synonymous with local house parties and ordering food on a lazy Sunday. It offers a selection of pizzas made with delicious thick crusts. Their pizzas are huge and reasonably prices. Located just outside of the walled city, under the cable car station, Tabasco offers pleasant shaded terrace, perfect for escaping the crowds and the heat.
Tutto Bene
Tutto Bene offers great pizza. They are however more than just a pizza place serving chicken wings, hamburgers and even kebabs. They have three locations, one in the historical centre which is a simple fast food place and two larger restaurants that offer full table service. One of these is in Uvala Lapad, while the other is outside of the city, in Zupa Dubrovacka area. Tutto Bene is a fun place with plenty of choices mainly revolving around fast food. Their pizza, however, should be your number one choice when visiting.
Oliva
Olive is within the Old Town, in a corner behind Church of St. Blaise. It is a popular stop for many Dubrovnik visitors. While most of the other pizzerias on this list offer delivery or take away options, Oliva features a Pizza Cut outlet window which makes it very popular for grabbing a bite on the go. With plenty different pizzas to choose from, large pizza size and friendly service, Oliva is a great option when in the Old Town.
International Cuisine in Dubrovnik
International cuisine in Dubrovnik might be gaining in popularity, but is still largely underrepresented. Items on local menus that come from Italian, Spanish or Austro-Hungarian historical influence have long been a part of the city's cuisine and locals rarely consider them foreign. Apple strudel for example is one of the most common and favourite local desserts. There is, however, a growing appetite for international cuisine among the locals.
Trinity
This can be seen in immense popularity of Shizuku Japanese Restaurant which recently changed to Trinity, an Asian food restaurant. Trinity boasts a good selection of delicious dishes made with care and attention. Reasonably priced, this restaurant always ranks among the best value-for-money restaurants in Dubrovnik. Interestingly, Trinity boasts one of the most interesting wine lists in the city with the prices extremely reasonable.
Azur
If you are looking for international cuisine in the Old Town, look no further than Azur. Azur is a breath of fresh air within the City Walls of Dubrovnik. It is an Asian fusion restaurant among the sea of Mediterranean cuisine places. Two brothers with plenty of professional experience gathered around Asia own and operate Azur. Their passion and creativity is translated onto the menu that changes frequently. The restaurant is located in a small side street going from behind Dubrovnik's Cathedral to one of the Buza Bars you can read about in our bar section.
More International Cuisine Options
Along with Azur, Bota Oyster and Sushi Bar is another restaurant within the city walls specialising in Asian cuisine, namely sushi, sashimi and similar Japanese dishes. Just outside of the walls is Takenoko, a Dubrovnik branch of the finest Japanese restaurant in Zagreb. Taj Mahal is interestingly not an Indian cuisine restaurant, but a Bosnian restaurant that is well worth visiting. Mexican food has been creeping into the menus of local restaurants for years, but we are still to see a serious Mexican restaurant in Dubrovnik. Out of all the options, Chihuahua in Uvala Lapad is well worth visiting if you are in the mood for Mexican style cuisine
Dubrovnik Fast Food and Street Food
Aside from already mentioned pizza, Dubrovnik's fast and street food options have traditionally been found in city's bakeries. Dubrovnik's bakeries bake delicious fresh bread. Daily bread is one of the most traditional food items bought by Dubrovnik inhabitants. Bakeries is where you often find burek – the king of Balkan fast food. Burek is a Bosnian dish of Turkish origins. It is baked thin flaky dough stuffed with either meat, cheese, cheese and spinach or potatoes. Majority of Dubrovnik's bakeries will have it and it will be delicious when fresh. 
Local fast food shops will have hamburgers – that have been gaining in popularity in the last ten years – tortillas or more traditionally chicken breast sandwiches. Cevapi, another Bosnian dish, are less and less sold as street food and more as a restaurant dish. Fast Food Barba in the historical centre is dedicated to selling seafood based fast food and it definitely worth a visit. Other than it, surprisingly, there is hardly any seafood options when it comes to street food scene of Dubrovnik.
Vegetarian and Vegan Dubrovnik
Traditional cuisine of the area might have had nice vegetable based dishes in its offer, but locals would rarely have a meal without a piece of fish or a piece of meat. Because of this, it has been an uphill struggle for local vegetarians and especially vegans to try and find enough dining options for themselves. Vegan travellers to Dubrovnik get to experience this lack of offer as well. Two dedicated vegan restaurants in Dubrovnik are Nishta on Prijeko Street in the Old Town and Urban & Veggie in Gruz Harbour. Both are great places owned by passionate individuals. However, they are not enough to satisfy the ever rising demand. When looking for vegan and vegetarian food in Dubrovnik, aside from the two mentioned places, look for restaurants that have vegan options extending beyond grilled vegetable platters.
Dubrovnik Bars and Cafés
Dubrovnik people love their coffee and they never take it to go. Coffee drinking and lounging on open terraces of bars and cafés is easily the most beloved pastime in the city. With pleasant weather, clean air and beautiful views it is no wonder there are cafés where ever you look in Dubrovnik.
Maraska Bar at Sun Gardens Resort
Sun Gardens Resort, just outside of Dubrovnik is a perfect getaway spot. It features a number of restaurants and bars, with the special mention going to Maraska Lounge Bar. This lounge bar is popular for its modern ambiance, signature cocktails and spectacular views over the sea and the Elaphite islands. Choose from an irresistible selection of drinks, including signature cocktails, wine by the glass and best malt whiskeys. Visiting during the day? Let their skilled baristas make you a perfect cup of coffee as you relax and surrender to the warm Mediterranean sun.
Check out their website for additional information.
Top 5 Bars and Cafés to Be Seen in
Sometimes it's all about the service, sometimes about the quality, but sometimes it's all about being seen.
Gradska Kavana
Gradska Kavana (City Café) is a traditional coffee spot on the main square in the Old Town area – Luza Square. It is not a place you come into straight from the beach or from your morning jog. Rather, it is a place where quality service and good coffee are just as important as people watching and being seen.
La Bodega
Very different place than Gradska Kavana, but on the same square. La Bodega is a nice café, but gets more of a reputation as a night spot. During the summer it draws in crowds of people and is slowly but surely being promoted into a party spot.
Whats Up
Vojnovic Street, half way between the historical centre and Uvala Lapad is known for being home to numerous cafes. Several of them might make this list, but we have decided to include Whats Up. It's a café and bar with terrace facing the street. This is key on Vojnovic as the hottest cars and motorcycles in Dubrovnik are regularly paraded here for the viewing enjoyment of the cafés' patrons.
NoneNina
Across from Rector's Palace in the Old Town, NoneNina is a cocktail bar and a café. Its location and design make it perfect for attracting views of the passers-by. Combine this with good coffee and a large cocktail list and you have a recipe for a perfect spot to be seen in. Sipping on a colourful cocktail in front of a UNESCO protected monument dressed in your best clothes is a summer's dream for many.
SNEK by coNGo
It is not by accident that three of the five places on this list are on the same square. Luza Square was the epicentre of social life of Dubrovnik for centuries. Today, many will get most of their coffees elsewhere, but when local people go into the historical centre for their caffeine fix, they want to be seen and they want to see others. SNEK by coNGo is a new (silly) name for a traditional Dubrovnik hangout spot. With its new décor and tables right on the main street, you are guaranteed attention while sitting here. The coffee is also very good.
Top 5 Most Instagramable Cafés in Dubrovnik
With the views that Dubrovnik offers, it is clear this section will be less about cafés that are instagramable themselves and more about cafés which are on great locations and offer wonderful views. There are plenty of well-designed cafés in the city, but vast majority of their guests will hardly ever see their interior. Dubrovnik is the real star of this story and it has always been.
Panorama
Panorama café and restaurant on top of Mount Srd is easily one of the most attractive places in Dubrovnik. With incredible views over historical centre of Dubrovnik, visiting Panorama without taking some photos would be silly.
Cave Bar
Nestled in the 5-star boutique hotel More, this popular bar is an actual cave. It was discovered during the hotel's construction. Extending over three levels, it's a unique bar in Lapad peninsula. It accommodates up to 60 guests and offers a wide choice of alcoholic and soft drinks, teas, coffees and snacks. An elevator takes you from the hotel to the bar. Alternatively, just use the stairs through the tunnel. Once inside, you'll enjoy extraordinary uninterrupted views of Lapad bay.
City Walls Cafés
There are three cafés on the City Walls of Dubrovnik with the one on Mrtvo Zvono Square being our favourite. However, all three offer amazing vistas either over the city's rooftops or towards the sea. City Walls visits are all about history and travelling back through time, but a cup of coffee or an ice cold beer with amazing views should always be an option.
Buza Bars
Buza Bars are two bars on the cliffs outside of the city walls. They get their name from local word "Buza" which means hole in the wall. This name is very apt here as you literally have to go through the hole in the City Walls of Dubrovnik to get to them. Buza Bars are not just bars, but are also popular swimming spots for locals and visitors.
Dubravka 1836
It is too easy to find a café terrace from which to take a great photograph. This list could have been filled up solely with cafés within the walls or by the sea. However, we have decided to include Dubravka 1836 instead. This popular café with a long tradition is located on Brsalje Square, outside of Pile Gate. Its terrace is facing the north-western corner of the City Walls dominated by Bokar Fortress. Across the little bay from it is Fortress Lovrjenac perched on top of a cliff. The scene is reminiscent of a fantasy movie and begs to be photographed while enjoying your Dubrovnik coffee.  
Dubrovnik Night Life
Dubrovnik is not known for crazy night life, but during the summer there are plenty of night spots frequented by locals and visitors. The most important club in Dubrovnik is Revelin Culture Club, listed on Top Dj Mag's Top 100 clubs in the World. It is located within the historical Revelin Fortress and is known to host some of the best DJs out there. Elsewhere within the historical centre night life is concentrated around the main street and little side streets where many small bars operate. Buniceva Poljana is a place populated with a few night spots including Micro, Poco Loco and Trubadur Jazz Bar (which might be closed through 2021).
In Gruz Harbor new hotspots are Dubrovnik Beer Company and Love Bar. Dubrovnik Beer Company is a local craft brewery and a bar. Its industrial design and numerous events popular with locals are making it into a preferred night spot for many. Love Bar is a terrace bar with regular live music or DJ performances.
Interestingly, Belfast Pub, which is mainly a sports bar during the day, is turning into a happening night spot. It is becoming very popular with Dubrovnik locals especially on Fridays and Saturdays.
Best Day Trips from Dubrovnik
There's plenty to see and things to do in Dubrovnik. But, if you feel like spreading your wings a little, there are a number of fascinating one-day trips. Here are our top 5:
1. Dubrovnik Boat Tours
Boats are always a popular option when visiting Dubrovnik. The sea is clean and inviting and the islands are dotted with hidden bays, cool beaches and picturesque villages. There are regular boat tours going to Elaphiti Islands usually named "Three Island Cruise" or "Fish Picnic". If these are too touristy for you, why not charter a private boat? There is quite a selection of charter boats to choose from in Dubrovnik with speedboats being the most popular.
Elaphiti Islands are the most popular island group for visitors and it is no wonder. They offer everything you might want from an island escape. More information about them is available on our Elaphiti Islands in a Page.
Another popular option is the magical island of Mljet. Mljet is home to amazing beaches and one of Croatia's most beloved national parks. Mljet is not close, but it is well connected by regular ferry lines and can be reached by car as well via Peljesac Peninsula. It is worth visiting and all the proof you need is in our Mljet Island in a Page.
Lokrum Island is so popular we've already covered it in our Things to Do section. Lokrum is just off the coast of the historical centre of Dubrovnik. It is a protected nature reserve and one of the most popular spots for Dubrovnik locals looking to get away from the crowds. On it you will find a botanical garden, few Game of Thrones filming locations, couple of cafés and restaurants, and remains of an old monastery-turned private residence. It is connected by regular boat line from the Old Town Port and is a popular destination for sea kayaking tours as well.
2. Ston, Peljesac Peninsula - Foodie Heaven, Best Wine Tours, Oysters, Great Wall of Croatia,
Town of Ston
Salt
Ston is a fascinating small town on the road from Dubrovnik to Split. Furthermore, its history is very much intertwined with Dubrovnik's. Actually, this little settlement used to provide up to 35% of the annual revenue for the Republic of Ragusa through its salt pans. You can visit them today.
Walls
The salt was so important the republic built walls to protect it. People say Ston's are the longest fortified ancient walls still in existence outside China. Specifically, they stretch 5.5 kilometres. And, while they may not be as impressive as the Great Wall of China, they are still quite a challenge. Particularly if you take part in the annual Ston half-marathon.
Oysters
Ston has a little baby brother called Mali (Little) Ston, a quite divine slice of Dalmatian heaven for foodies. For here are some of the best oysters in the world. And my top recommendation is to seek out Bote Sare and its incredible floating oyster bar. A truly memorable day out.
Peljesac Peninsula, Plavac Mali heaven
Ston lies at the entrance to the Peljesac Peninsula, one of the truly undiscovered gems of Dalmatia. But, it has been well and truly discovered by the wine-drinking community. Because here you'll find the best Plavac Mali wines in the world. It's a powerful Dalmatian red which. And, its genes are related to Zinfandel (which originates in Dalmatia).
Coupled with the white Posip and Grk on Korcula, this area has some of Croatia's best wines. There are plenty of wine tours where you can discover more. Afterwards, head to Mali Ston for an oyster or three.
3. Island of Korcula - Marco Polo, Historical Towns, Great food and Wine, Hidden Beaches
Ah Korcula, the island home of the greatest traveller of them all, Marco Polo. Its exquisite Old Town is one of the great architectural gems of Europe. Actually, the streets are constructed in the shape of a fish. Not only does this maximise the breeze, but also it protects from the fierce Bura wind.
Aside from Korcula Town, the rest of the island offers much to discover. Small villages like Cara, Smokvica or Lumbarda are home to some of the nicest white wine in the country. Local winemakers have been perfecting their skills for centuries and it shows. Hidden beaches are all around with some of the best sandy beaches found in Lumbarda. Vela Luka, on the far side of the island is a place perfect for relaxation and re-charging.
An island of wine, culture, beaches... and sword dancing. Learn more about it in our Korcula in a Page guide.
4. Dubrovnik Countryside - Rich History, Traditonal Food, Amazing Views
Konavle is Croatia's southernmost region. It was historically under control of Dubrovnik, but its turbulent past is too broad of a subject to cover in this short paragraph. The main role of Konavle was food producing as the area is known for fertile land. Today, it encompasses 34 villages and towns and is an explorer's dream.
From magical seaside town of Cavtat to small villages with great local restaurants, Konavle is an area you do not want to miss while in Dubrovnik. It is well connected to the city by road while Cavtat itself has several regular boat lines connecting it to Dubrovnik's Old Town.
Detailed information about Cavtat and Konavle can be found in our dedicated page.
5. Montenegro - UNESCO heritage of Kotor and luxury of Lustica Bay
Dubrovnik is not the only UNESCO World Heritage Site in the region. Just across the border in Montenegro is the magnificent Bay of Kotor. The delightful old town of Kotor is its heritage jewel.
Kotor makes for a great day trip. But, there is also a new attraction for those looking to escape the crowds. Indulge in some peaceful waterfront luxury at the new Lustica Bay development close to Tivat. Learn more about Lustica Bay. Also, find out what you need to know about crossing the border into Montenegro.
6. Mostar and the Rest of Bosnia and Herzegovina
Mostar
Want more UNESCO World Heritage? Mostar is within easy reach. Its bridge is iconic. Destroyed in the war, it has been completely rebuilt. Enjoy the very Ottoman feel of the Old Town. Afterwards, watch daring locals dive from the bridge into the green waters of the Neretva below.
Kravica Waterfalls
Kravica Waterfalls is a beautiful natural formation on Trebizat River near the town of Ljubuski. It has only recently been discovered by international travellers who now frequently include it in their Mostar tour itineraries. It is a perfect refresher en route to or from Mostar.
Medjugorje
Religious tourists may also be interested in Medjugorje. It's only 25 km from Mostar. On 25 June 1981, it's said here the Virgin Mary appeared to six children on a remote hillside. Subsequently, Medjugorje is today the biggest visitor attraction in the country. Learn more about it on Total Medjugorje. Here's the Total Croatia guide to crossing the border into Bosnia.
Vjetrenica Cave
Close to town of Ravno and border with Croatia, Vjetrenica Cave is one of the natural wonders of Bosnia and Herzegovina. It is a large cave the real extent of which is still to be discovered. It is known for cool 11°c temperatures that keep throughout the year. Visiting it in the summer is literally a breath of fresh air as the wind caused by the temperature difference continually blows outwards from the cave. Outside of it is a recently renovated train station building which today houses a wonderful local restaurant.
7. Active Holiday in Dubrovnik
With so much untouched nature and clean environment, it comes as no surprise many of Dubrovnik's guests decide to enjoy an active holiday. Choices abound with some of the most popular as follows:
Hiking
Hiking and walking around Dubrovnik is the first go-to activity for health-conscious locals. With so many hills around it is clear many of the hiking tours will include climbing up steep hills and being rewarded by breath taking views. It is important to inquire about the difficulty level of these tours when booking.
Sea Kayaking
Sea kayaking is one of the most popular activities in and around Dubrovnik. With options ranging from sunset kayaking around the historical centre, to full day tours exploring the neighbouring islands, there is something for every age and fitness level to choose from. Most of sea kayaking tours are good for beginners as well, so don't let your lack of experience deter you from enjoying the sun and the sea.
Scuba Diving and Snorkelling
Speaking of the sea, exploring the silent depths of Dubrovnik area is a special treat indeed. With interesting wildlife and dramatic cliffs descending to the abyss, scuba diving and snorkelling have always been popular in Dubrovnik. Many locals will engage in both of these activities whenever they get a chance. When in Rome…
Dubrovnik Festivals and Events
Some of Dubrovnik's notable festivals and events:
The Festival of St Blaise, the beloved patron of the city, in the first week of February.
Mediterranean Fair of Healthy Food, Medicinal Herbs and Green in March.
Dubrovnik Festiwine in April.
Aklapela Festival, traditional klapa singing, late April.
Lindjo folklore ensemble perform from May to October.
Dubrovnik Summer Festival - July - August.
Dubrovnik Late Summer classical musical festival - August -September.
International Festival of Jams & Marmalades - early October.
The Dubrovnik Film Festival - October.
Good Food Festival - mid-October.
Dubrovnik Winter Festival and New Year's Eve celebrations - December.
PLEASE NOTE: Many 2020 events across Croatia, including Dubrovnik, were put on hold. Official announcements of many for 2021 haven't yet been made.
Dubrovnik summer Festival
Dubrovnik Summer Festival also known as Dubrovnik Summer Games is one of the most important cultural festivals in this part of Europe. It is a festival of classical performing arts that runs yearly from 10th of July to 25th of August. It has been running for 72 years. During the festival the city is symbolically given over to the actors and performers. Performances like classical, jazz or world music concerts, theatre plays, ballet and similar are taking place around the city on public spaces and in histroical buildings. If you find yourself in Dubrovnik in July or August, make sure to enjoy one of these perfomances in an unforgettable setting. More information is available on Dubrovnik Summer Festival's website.
Festival of St. Blaise
If you think 72 tradition of Dubrovnik Summer Festival is long, how about 1049 years of continuous yearly celebration of St. Blaise Festival? St. Blaise is the patron saint of Dubrovnik. His statue can be seen in many locations all around the city. Dubrovnik locals find him inseparable from the idea of Dubrovnik. Every year on 3rd of February there is a celebration of the patron saint's day. Colourful procession walks around the city featuring people dressed in traditional costume from various regions of Dubrovnik-Neretva County, Croatia and even some neighbouring countries. Celebrations are not limited to just that one day. There is usually a week of various activities and smaller events in the run-up to St. Blaise Day.  
Dubrovnik winter Festival and New Year's Celebration
Don't confuse Dubrovnik Winter Festival with its summer counterpart. The premise of this one is much less about culture and much more about giving locals and visitors entertainment options during the winter period. Being mostly a seasonal destination, Dubrovnik streets are generally empty during the winter period. Recently, the city decided to liven things up with small stands offered to local businesses that wanted to offer their winter-themed products. This resulted in the Old Town being brought back to life and once again becoming an epicentre of Dubrovnik's social life.
This festival ties in well with the traditional open air New Year's celebration that is organised every year on Stradun – Dubrovnik's main street. It is uncertain what these festivities will look like in 2021 because of well known COVID19 pandemic woes. However, keep in mind that visiting Dubrovnik during Christmas and New Year's might be the perfect choice for you
Weddings in Dubrovnik
Recently, Dubrovnik is quite a popular international wedding destination. When you take a look at some of the pictures and videos of the city, this is hardly a surprise. Happy couples from all corners of the world make their way to the city and enjoy their special day, usually organising everything through local wedding agencies. These affairs range from basic, intimate ceremonies to multiday wedding marathons with numerous guests and complex organisation. Stag and hen travel parties are also finding their way to Dubrovnik, as are people looking to renew their vows. There was even a request to organise a divorce celebration in the city recently.    
Weddings in Sun Gardens Resort Dubrovnik
It is the lush Mediterranean gardens, attentive service and the postcard-perfect views that give that enchanted, romantic touch to Sun Gardens Dubrovnik. This resort is a part of The Leading Hotels of the World, a prestigious collection of independent luxury hotels.
It is set on the doorstep of the crystal clear waters of the Adriatic, just a short ride from UNESCO World Heritage Old Town of Dubrovnik. The resort echoes the understated elegance of each of 201 hotel rooms and suites or 207 residences. Sun Gardens Dubrovnik boasts some of the most diverse and flexible grounds for hosting weddings, anniversaries and other celebrations. These include seaside swimming pool areas, beach, gardens, terraces overlooking the Adriatic Sea with glorious Elaphite Islands in the background, and a stylish elegant ballroom.
The resort draws inspiration from the Mediterranean lifestyle and reflects the beauty of Dalmatian coast in every detail. Each event is tailor made and the resorts' events team works vigorously in the background to ensure everything goes according to guests' wishes.
Don't start planning your special day without checking out Sun Gardens Dubrovnik. For specific inquiries, send a message directly.
Sports
Sporting events in Dubrovnik usually don't have the grandeur of cultural or business events, but that doesn't mean there are no options on the city's yearly calendar. In fact, make sure to check online before travelling to Dubrovnik for any sporting events held in the city at the time.
There is one sporting giant that resides in Dubrovnik. Water Polo Club Jug is one of the world's most successful water polo clubs ever. Dubrovnik is a water polo city through and through. Local amateur water polo championship known as Divlja Liga (Wild League) is probably more competitive than many professional water polo leagues around the world. For a truly local experience, visit one of Jug's competitive matches taking place at the main pool in Gruz or one of the Wild League games organised in the summer on local beaches.
Another must-mention sporting event is Du Motion. This running event is comprised of four races: half marathon, race over the City Walls of Dubrovnik, 5K race and kid's race. It is a celebration of running and sporting lifestyle and is usually organised in April. In the years 2020 and 2021 it had to be cancelled, but it will be back, hopefully stronger than ever.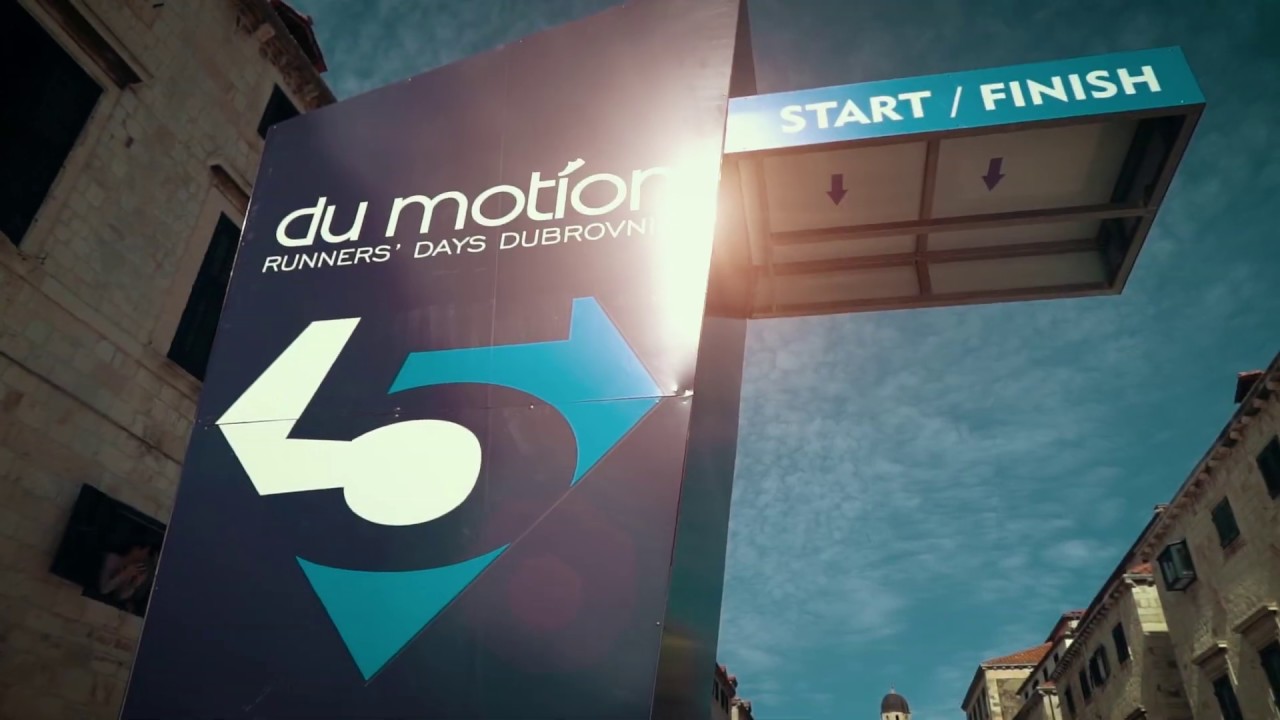 Dubrovnik Conferences and Meetings
Meetings, incentive travel, conferences; all find Dubrovnik to be their destination of choice. Larger conferences and events usually aim for periods off main season and they sometimes bring very large groups of people to the city for an activities-filled stay. Some of the global giants like McDonalds, or Mercedes-Benz had their large events in Dubrovnik. Political, academic and administrative organisations are regular visitors to the city as well. With some great options when it comes to accommodation and great ground operators it is safe to say this trend will continue in force as soon as the pandemic related measures are lifted.
Sun Gardens Resort's Meetings, Incentives and Conference Centre
Designed to the highest meetings' industry specifications, the impressive 1,800 square meters of conference space and the choice of outdoor venues provide the platform for the perfect event at Sun Gardens Dubrovnik. Sun Gardens Dubrovnik, a member of The Leading Hotels of the World, sits within its own beautiful grounds and extensive five-star amenities, 11 kilometers from the UNESCO Old Town of Dubrovnik. It offers an exquisite choice of 201 modern hotel rooms and suites and 207 residences.
The resort's modern conference facilities are split over two levels. They include a business centre, a separate delegate entrance, pre-function areas with terrace overlooking the sea, 7 meeting rooms and a spacious ballroom for up to 1000 people. All this makes for some of the largest and most flexible meeting space in Dubrovnik and Croatia. This purpose-built facility has catered to the most discerning meeting requirements and has successfully managed many blue chip corporate conferences, automotive events, meetings and incentives over the years. A variety of 30 different event spaces are also available throughout the resort. Set among the beautiful Mediterranean grounds they offer exceptional scope to design highly varied and customized events, all from one convenient location.
The rooftop terrace, three outdoor pools, the choice of restaurants and bars and onsite marina are just some of the additional on-site venues available for hosting memorable meetings or incentives. Oak Tree venue is the largest outdoor function space in Dubrovnik- With its seating capacity of 700 people for black-tie gala events, it rounds up the story of a numerous MICE possibilities. Sun Gardens Dubrovnik trully is an ideal choice for hosting large events.
Find out more details on the web pages of the resort or enquire directly.
Game of Thrones and Other Filming Locations
Where was Game of Thrones filmed in Dubrovnik?
Shame!
Dubrovnik Old Town has become synonymous with King's Landing. So many memorable scenes took place there. Actually, these include one of the most iconic scenes of the entire series (dragons excluded!). Specifically, we mean the famous Walk of Shame by Cersei Lannister in the fifth season finale.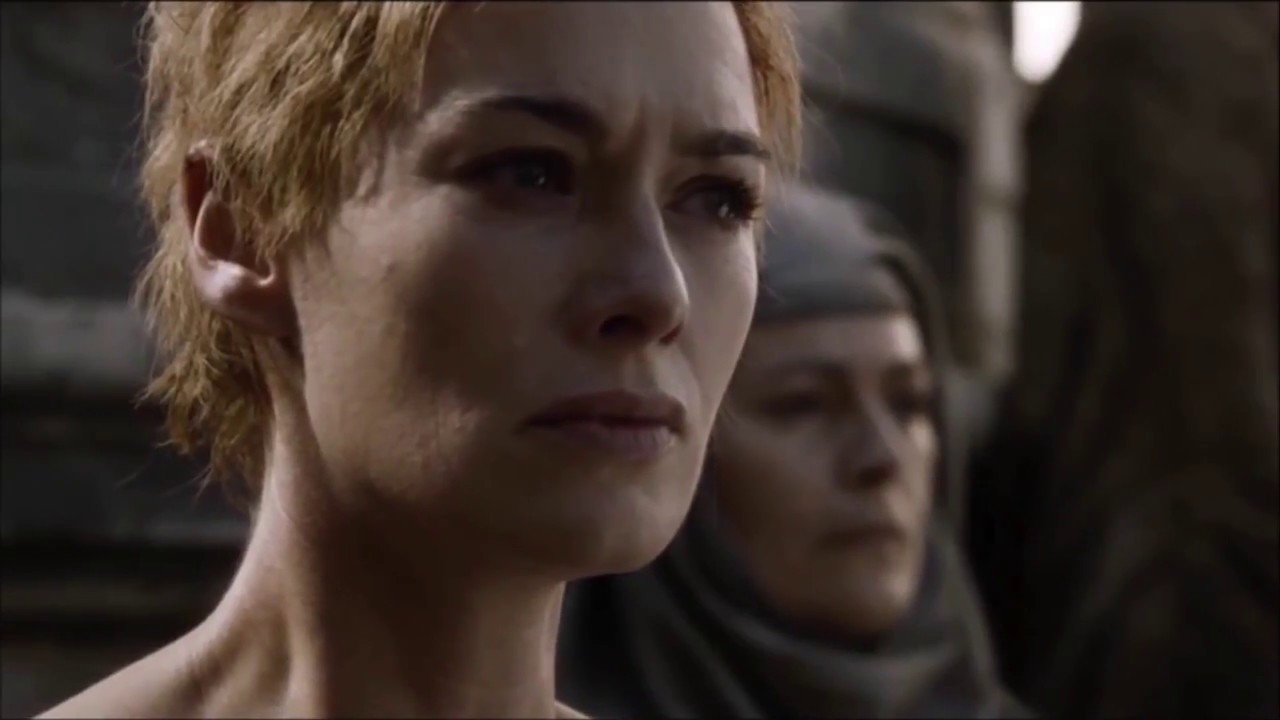 The Stairs to the Great Sept of Baelor, where Cersei was forced to walk naked, are in fact baroque Spanish steps by Saint Ignatius Church. Of course, these were an amazing tourist attraction even before the filming of GoT.
Red Keep
Many plays and events have taken place at Lovrijenac fort in the past. In fact, it's the most famous fort in Dubrovnik. In GoT, it became Red Keep, a King's residence. Also, it's where the Iron Throne is located.
More Game of Thrones Dubrovnik
Minceta tower, on the northern side of Dubrovnik Old Town, is where Daenerys keeps her dragons. Specifically, it's called the House of the Undying in the series.
The Rector's Palace, St. Dominic Street, Ethnoghaphic Museum of Dubrovnik, the atrium of the Belvedere Hotel, Pile, with the view of the Bokar and Lovrijenac forts and Bokar. These are also the locations you'll recognize. Significant portions of the plot of the series take place.
The fortress on the Lokrum island, just off Dubrovnik, helped create Qarth. Gradac Park, a park just west of the Lovrijenac fort was the setting for the Purple Wedding between King Joffrey and Margaery Tyrell. (Spoiler alert for something that happened more than 5 years ago: the wedding does not end well for the young king). Take a closer look with this early TCN guide.
How did King's Landing compare to the original Dubrovnik Republic of Ragusa?
Game of Thrones fan in Croatia? It goes much further than King's Landing - your complete guide.
Star wars: The Last Jedi
News of Star Wars coming to film in Dubrovnik went off like a bomb during a quiet winter of 2016. Flying high on the wings of Game of Thrones fame, there was a lot of expectations from the film world's most beloved franchise. Ultimately, the film didn't garner the success everyone had anticipated and Dubrovnik ended up playing the fans' least popular location. Dubrovnik takes on a role of Canto Bight, a gambling mecca of the Star Wars' fictional universe. With plenty of computer generated and physical additions to the city streets, Dubrovnik ends up hardly recognisable on screen. Still, the city is forever immortalized on the big screen as a part of Star Wars universe and that is a big deal for die-hard fans.
Which Star Wars scenes were filmed in Dubrovnik
Outdoor scenes including chase scenes from Canto Bight were filmed in Dubrovnik. Main protagonists of that part of the story, Rose and Finn, are seen coming to the city and fleeing it by causing a stampede of horse-like animals known as fathiers. Landing scene was filmed just above Banje Beach, while the rest were filmed within the city. Main street – Stradun - and Od Karmena Street were used for the chase scenes. Interior of Rector's Palace and stairs leading to Dominican Monastery complex were used as well, but the scenes were cut from the theatrical version of the movie.
Big Budget Bollywood
Bollywood movies are not known to be filmed in Dubrovnik. In fact, The Fan was probably the first one. The Fan is a story of a crazed fan out to destroy the star he's obsessed with. The filming took place in Dubrovnik among other places and used a few locations within the Old Town area. Filming was done on Stradun, above the Old Town Port, within the port, and some action scenes actually used the iconic Dubrovnik rooftops. What is interesting to note is that The Fan shows Dubrovnik portraying itself rather than a fictional location or a foreign town.
Shah Rukh Khan in Dubrovnik
The Fan being filmed in Dubrovnik was a big deal mainly because of its lead actor. Shah Rukh Khan, arguably India's biggest movie star plays a double role in the film. He plays both the crazed fan and the star he's obsessed with. The arrival of the mega popular Shah Rukh Khan didn't go without the attention of his fans, some of which travelled from their home countries to Dubrovnik, trying to get a glimpse of him during the shoot.
Which Movies and TV Shows Were Filmed in Dubrovnik?
Too many to name them all here. Dubrovnik has been a popular filming destination for decades, but prior to the new millennium it was mainly popular with lower budget productions. During various periods of Yugoslavia, many national productions made their way to Dubrovnik as did some East German and Italian film companies.
Captain America (1990)
There were some less than conventional films shot in the city like unintentionally hilarious Captain America (1990) which used several locations in the city. Dubrovnik was used to portray Italian locations with Lovrjenac Fortress being the setting for the climactic battle at the end of the movie.
Robin Hood (2018)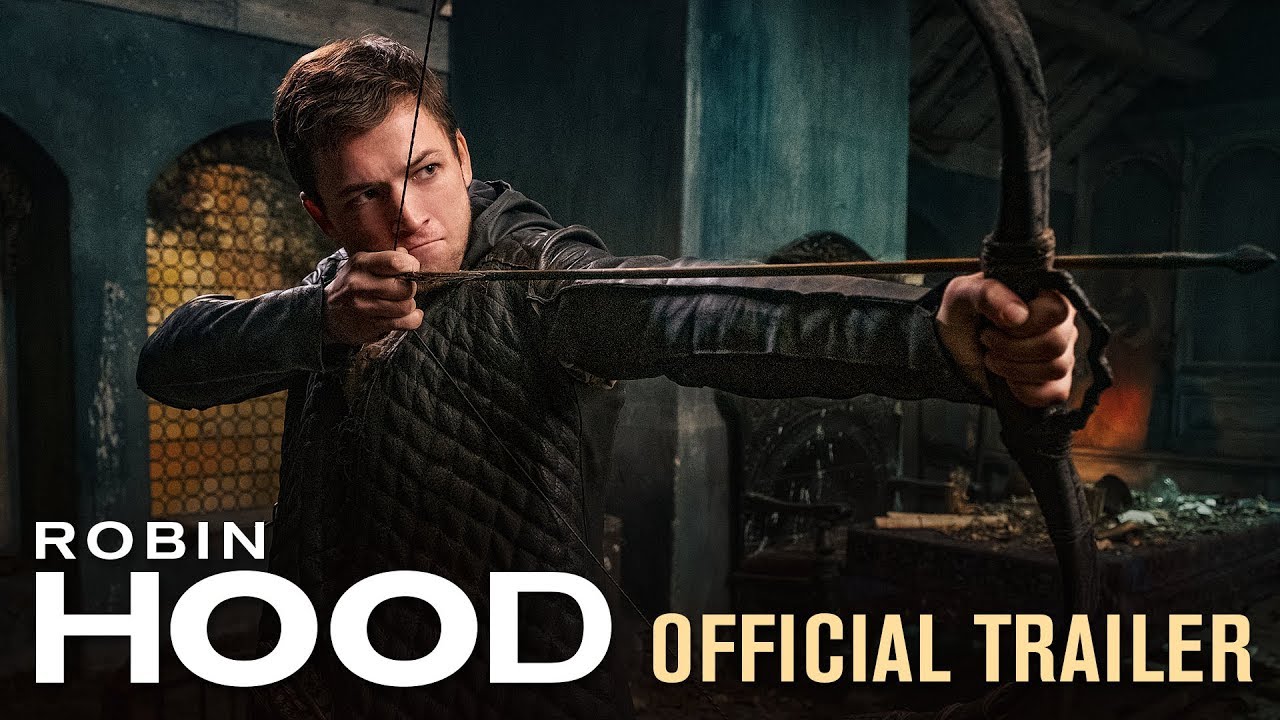 In the new millennium Dubrovnik has risen quickly as a popular filming destination. 2018 saw the release of big budget action movie Robin Hood. The film was shot in part within the historical centre of Dubrovnik and features big Hollywood names Jamie Foxx and Taron Egerton.
The Unbearable Weight of Massive Talent (2021?)
Latest big budget movie to be filmed in Dubrovnik is The Unbearable Weight of Massive Talent starring Nicholas Cage as himself. It was shot on locations in Dubrovnik and Cavtat and is due to be released during 2021.
TV Shows
Aside from the inevitable Game of Thrones, Dubrovnik has lately seen some other TV shows being filmed in the city. Most notable is Lionsgate distributed Knightfall which ran for two seasons (2017 – 2019). Third season of the TV series Borgia was filmed partially in Dubrovnik in 2014. Because of the inability to film in Jerusalem, a few scenes of the series Dig were shot in Dubrovnik's Old Town which played a role of the famous city in Israel.
5 things you never knew about Dubrovnik
1. Home to a real James Bond
Dusan 'Dusko' Popov was a double agent working for MI5 during World War II. He had the code name 'Tricycle'. The Abwehr coded him 'Ivan'. Born 10 July 1912 in Titel, Austro-Hungary, his family were very wealthy.
The Popov family moved to Dubrovnik when Dusko was very young. He spoke fluent German and had many highly placed German friends in the Nazi party. But, he secretly despised the Nazis. Actually, he'd had extremely unpleasant brushes with National Socialists during his university years in Freiburg. There, Popov earned a Ph.D. in law. Subsequently, he returned to Dubrovnik and briefly practiced as an attorney.
Eventually, Clement Hope enrolled Popov as a double agent. Hope was a passport control officer at the British legation in Yugoslavia. Initially, he gave Popov the codename Scoot Thereafter, Popov moved to London. His import-export business provided cover for visits to then-neutral Portugal. Actually, for almost all the war, its capital, Lisbon, was linked to the UK by a weekly civilian air service.
Role in World War II
Popov used his cover position to report periodically to his Abwehr handlers in Portugal. He fed enough MI6-approved information to the Germans to keep them happy. The Germans were blissfully unaware of his true actions. Assignments given to him were of great value to the British in assessing enemy plans and thinking. Popov was famous for the playboy lifestyle he lived while carrying out his perilous wartime missions.
In 1941, he was dispatched to the US by the Abwehr. Thereafter, he was to establish a new German network. He was given ample funds and an intelligence questionnaire. Of its three typewritten pages, one entire page was devoted to highly detailed questions about US defenses at Pearl Harbor. However, Popov made contact with the FBI and explained what he'd been asked to do.
During a televised interview, Dusko Popov related having informed the FBI of the impending attack on Pearl Harbor. He did so on 12 August 1941. However, for whatever reasons, neither the FBI or its chief, J. Edgar Hoover reported this to their superiors. Orr, if they did, no action was taken in regard to this apparent German interest in Pearl Harbor.
Troubles with Hoover and Womanising
Popov said Hoover was quite suspicious and distrustful of him. And, according to author William 'Mole' Wood, Hoover was outraged upon discovering Popov had taken a woman from New York to Florida. He threatened to have Popov arrested under the Mann Act if he did not leave the US immediately.
In 1944, Popov became a key part of the Operation Fortitude deception campaign. Known as a shrewd womaniser, he lived an extravagant lifestyle. He published his memoirs 'Spy, Counterspy' in 1974. Popov has been cited as among Ian Fleming's models for James Bond. He died prematurely in 1981, aged 69.
2. Book keepers, pay homage to the founder of accounting
Benedikt Kotruljevic, Republic of Dubrovnik local, is considered the founder of accounting. He was the first to write a book on commerce and trader's act of conduct. He did so in the 15th century.
3. Quarantine, a concept born in Dubrovnik
Quarantine was first introduced in 1377 in Dubrovnik. And, in 1423 the first permanent plague hospital (lazaretto) was set up nearby. It was open by the Republic of Venice. Specifically, it was on the small island of Santa Maria di Nazareth.
4. Dubrovnik has more rain than London
Of course, we're talking about general amounts of rain. Drizzle is not common. In fact, rains here tend to be very heavy, but very brief. Sometimes they cause erosions. Winter is the period of most rain. Actually, Dubrovnik annually has around 250 sunny days.
5. Human rights in a city where slavery was abolished 600 years ago
While much of Europe was accruing a lot of wealth by enslaving people, the Republic of Dubrovnik decided they didn't want to have anything to do with that. In fact, they regarded such actions as shameful. Indeed, they prohibited slavery in the early 15th century. Thus, Dubrovnik became a pioneer in human rights. Interestingly, Dubrovnik was not the first. Nearby Korcula island abolished slavery some 200 years before, in 1214.
Want to learn a little more about Dubrovnik? Here are 25 things to know.
How to be a Dubrovnik Local
Many who venture to Dubrovnik fall in love with its main attractions and the historical centre. But those who stay for more than a few days often leave enamoured by the local lifestyle. While this too is changing in the ever-evolving world we live in, local lifestyle in Dubrovnik is generally very laidback and a bit slow. Aside from few unfortunate events in the city's recent history, modern living in Dubrovnik is pretty stress free. City's low crime rates, clean environment and amazing climate make outdoor activities very popular.
Dubrovnik's Coffee Drinking Culture
As already mentioned, sitting in cafés drinking coffee and talking about the problems of the world is by far the number one choice for locals. It is over coffee that Dubrovnik people will hold business meetings, socialise with their friends or go on dates. Sitting over coffee for hours is a crucial skill to master for all wannabe Dubrovnik locals.
Beach, Sports
Going to the beach is not a great luxury in Dubrovnik nor does it include getting the latest flashy swimwear. The beach is a daily dose of relaxant enjoyed throughout the summer and much of spring and autumn. Sports are enjoyed by many and they are usually football, basketball, water polo or tennis. Many sporting events, especially when it comes to team sports, end up with a trip to the local konoba (local type of restaurant serving simple traditional dishes). Which brings us neatly to…
Food and Dining
Much of Dubrovnik's social life takes place behind a table. Having friends over to your house usually means preparing a meal. Most of the time, it is a meal featuring way too much food for the number of people coming over. Local food and local wine is the most important Dubrovnik social binder and it has been for centuries. Cooking skills are an important addition to anyone's skill set in Dubrovnik.
How to meet the locals
Meeting Dubrovnik locals is not difficult if you how to pick the right situation. For example, a group of friends having a good time in a bar will probably not respond well to a single person or a couple they don't know trying to start up a conversation. It might be easier to get included in the conversation of a smaller group. Asking for some sort of a local advice is usually a safe way to start a conversation as most locals will be eager to help. If there is some sort of a big sporting event on featuring Croatian national team, you won't have any problems becoming a part of the group. All you have to do is cheer for the right team.
As elsewhere, service staff in restaurants and bars is usually quite busy and they don't have time to make friends. People engaged in similar interests like you will often be open about talking about it.
There are no specific things one should take into consideration in Dubrovnik as opposed to other European countries when it comes to meeting locals. Some people will be open to conversations, especially younger people, while other will let you know from the start they are not interested.
5 things Not to Do in Dubrovnik
1. Swimwear and Bikinis in the Streets
Many come to Dubrovnik because of the beaches and summer fun. But just because a certain area is close to the beach, doesn't mean it is socially acceptable to go there in your bikini or speedos. This is especially true within the historical centre where the local government even imposed certain penalties for such behaviour. Dubrovnik locals are not that shocked about half-naked bodies, but the fact is that certain parts of the Old Town deserve a bit of respect. Many of the churches in the historical centre are active churches with regular services. Going to a place of worship for a commemorative service, for example, and coming out to a group of drunken beach goers singing off key is objectively a situation you want to avoid.
2. Climbing Monuments, Churches and Railings on the City Walls of Dubrovnik
With many younger tourists around, there are often situations when they find themselves doing things they might not do back home. Whether because they've had a bit of "liquid courage" or because they are trying to impress their social media followers, some visitors to the city will sometimes climb a railing of the city ramparts over a 50 metres drop. At the time it might also seem like a cool idea to try and climb the face of an 18th century church. Most of these exploits just make people look stupid and sometimes they end very badly.
3. Littering and Trash
Dubrovnik has its problems with trash and litter as much as any other travel destination. Still, it is quite a clean city when considering the sheer number of people visiting in a short amount of time. This is not by chance. There are many people working hard to keep the city clean and it is a good idea to not give them more work than they need.
4. Asking for Information
Asking someone for help getting around is absolutely fine. As mentioned before, most locals will be eager to help. However, bugging someone at work with a list of questions you might easily find answers to online is not ok. So, keep this in mind when approaching someone for information. Starting off with a cordial greeting is always a good thing in the eyes of the locals. Generally, it is good if you can take a bit of time to get some information about the city before getting there. Then again, you are already reading this page so you will be well prepared. Well done, you!
5. Partying and Noise Levels
You know who likes to party and be loud? Croatians. So, locals will understand your excitement about being on a fun holiday with friends. The problem arises when your group is keeping an entire neighbourhood up at 2am on a work day. Dubrovnik is small. when staying here, chances are you will have plenty of local neighbours that are working and need their sleep. Many locals are working tourism and hospitality jobs making your dream holiday in Dubrovnik possible. Let them rest and you will be thankful for it tomorrow.
Respect the City
Rules of behaviour within Dubrovnik are well defined through a special program entitled "Respect the City" which is a project by the local government already yielding great results. You can find out more about the program here.
Digital nomads in Dubrovnik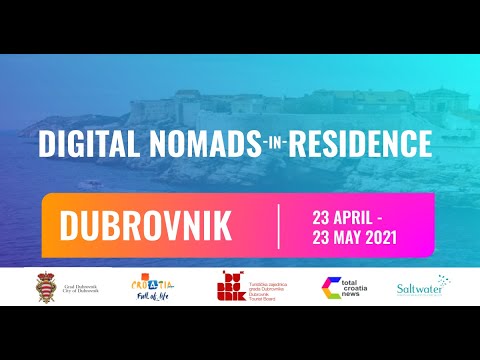 Dubrovnik has been one of the first destinations in Croatia to embrace the digital nomad opportunity. In October 2020, Croatia's first-ever nomad conference, Dubrovnik for Digital Nomads, was held. This was followed by the world's first Digital Nomad-in-Residence Program in April 2021.
At the press conference closing the DNIR program, Mayor of Dubrovnik, Mato Frankovic committed to providing a coworking space and to working to develop the digital nomad community in the city. You can find out more on the findings of the DNIR program on the dedicated TCN digital nomads section. For more on digital nomads in Croatia, check out the TC dedicated digital nomad page.
Dubrovnik Shopping & Downloads: Souvenirs, Apps, Food items, Traditional Beverages…
What is a holiday without some shopping? It doesn't have to be much: a few trinkets and souvenirs here and there, a nice piece of art for your home, or a bottle of local wine. All this and much more is available for you in many of Dubrovnik's shops and souvenir shops.
Popular and Traditional Souvenirs
Dubrovnik souvenirs will often have images of the city or patron saint, St. Blaise on them. While many are made elsewhere, there are still interesting local souvenirs to choose from.
The most popular souvenir ornament of Dubrovnik area is without a doubt Konavle Embroidery. This countryside region of Konavle gave us a very popular embroidered ornament used traditionally in the region's traditional costumes. Today it is applied on many of the local souvenirs and is very popular. Learn more about it in our Cavtat & Konavle page.
Franciscan Monastery at the beginning of Stradun is famous for housing a 14th century pharmacy. The pharmacy still works and still produces its own creams and ointments made following centuries- old recipes. It is no wonder many tourists flock to the pharmacy to buy some of their popular products like cream of roses or Aqua Lavandulae.
Much like the rest of Croatian south, Dubrovnik is an area where Lavander was used for centuries in variety of way. Lavander pouches used traditionally in wardrobes to ward off moths are today made with interesting designs to sell as souvenirs.
Soaps made of locally source herbs and olive oil are going to be interesting for all looking for local cosmetics.
Local Jewellery
Dubrovnik has been renowned for its jewellery throughout its long history. Many goldsmiths and silversmiths had their shops within the walls. Aside from gold and silver, a very important precious material used in local jewellery was red Mediterranean coral. Most popular Dubrovnik piece of jewellery is known as Dubrovnik Button. It is a silver or gold (traditionally gold-plated silver) formed through special techniques into an ornamental sphere. It is most commonly carried on a long silver chain around the neck.
Food and Beverage Items
Some of the most popular souvenirs in Dubrovnik are food items. Candied orange peels known as arancini are probably the most common of sights in local souvenir stores. Sour oranges or wild oranges, as they are known locally, are also used to produce delicious marmalades and jams. Sugared almonds are also very popular as are sun dried figs.
Olive oil is a quintessential household item in Dubrovnik area. You will find some amazing olive oil in local shops, often in small, airplane-safe packaging.
Liqueurs and spirits are another things you will never be too far away from in Dubrovnik. The most basic form of these is rakija or lozovaca (grappa). Rakija is a strong, colourless spirit made from grapes. When infused with local herbs it creates travarica. If you add sugar and selected fruits or herbs to rakija and do another fermentation you will end up with a liqueur. These are lower in alcohol than rakija or travarica and often a bit sweet. Most popular are walnut, cherry or carob liqueurs, but there are many to choose from. If you get your hands on a good quality rose petal liqueur known as rozulin – buy it.
Dubrovnik wine scene deserves a separate chapter. Let's just say that the centuries of winemaking tradition and a great number of local varieties have made south of Croatia into a wine lover's dream destination. Don't miss out on local wine while here.
New Dubrovnik Souvenirs
There are many interesting and creative souvenir items coming out every year in Dubrovnik, so it pays to shop around. One of the items that captured our attention is Dubrovnik Chocolate Elbow.
Dubrovnik Elbow was a traditional unit of measure in Dubrovnik Republic. It is the length of distance between the hand and elbow of the popular Orlando whose statue adorns Luza Square. This unit of measure was used to measure all the goods coming into the city. As the goods would be measure in order to buy and sell them, it was important for the measurement to be precise. This is why a length of Dubrovnik Elbow stays to this day carved into the top stair of Orlando's Column. People coming out of Sponza Palace – the most important commerce building of Dubrovnik's past – were able to measure the goods they have bought to make sure they got a fair deal.
Local creativity revived this ancient length of measure by designing chocolate packaging with the image of Orlando's Column. It's a wonderfully interesting souvenir and quite a bit of chocolate, seeing how Dubrovnik Elbow is 51,2cm in length.
Recommended Stores
There are many shops in Dubrovnik catering to tourists. These are some of our favourites.
Life According to Kawa is a lifestyle shop loved by travellers and locals alike. Find it across the street from Ploce Gate. With a large collection of Croatian designed souvenirs, clothes, accessories, furniture, art and food & beverage items, you are guaranteed to find something you need.
Clara Stones is an amazing coral jewellery store and workshop. It offers a wide range of top quality coral pieces ranging from simple everyday jewellery to luxurious statement pieces with a price to match. Clara Stones is one jewellery stop you shouldn't miss while in Dubrovnik.
Terra Croatica is a gift shop that's very well equipped with a number of food items, a selection of Croatian wine, some household items, soaps and plenty more. It's carefully picked inventory will leave you browsing for a while.
Dubrovnik House is located across from the Dominican Monastery and offers quite a selection of traditional souvenirs as well as some paintings and art pieces.
Medusa is located on Prijeko Street and offers a variety of authentic products with a very interesting selection of natural cosmetics. It is a friendly store with more options that one might think possible in its small, but charming space.
Uje is a store franchise that can be found along Croatian coast. It gets its name from olive oil and it will have the best selection of olive oils in the city. They have three locations within Dubrovnik's Old Town with the main one being on Stradun.
Dubrovnik Apps
There are a few Dubrovnik apps you might enjoy. For making your way around town, you might find Dubrovnik Parking app to be suite helpful. As mentioned before taxi companies like Cammeo, Eko Taxi or Plavi Taxi have their own apps you can use to engage their services. Dubrovnik Airport app is very useful when planning or tracking your flights to and from the city. National ferry company Jadrolinija has its own app that can be used to plan out your island adventure.
Not all of Dubrovnik apps are serious, there is a recently released My Dubrovnik game app in which you take on a role of mayor of Dubrovnik. It is a management game that might be just what you need to kill time during your flight back home.
Real Estate in Dubrovnik
The real estate market in Dubrovnik has been a real roller coaster in the last 30 years. During 1980s, Dubrovnik was a popular travel destination generating tourism figures that are only now starting to be beaten. It was a coveted destination and a wonderful place to live in. Then came Croatian Homeland War of 1990s. Dubrovnik was under siege and suffered great destruction. After the smoke cleared, half the city was destroyed and city's economy was on its knees. Needless to say, the price of real estate was very much down.
Many people around Europe and the world knew about Dubrovnik and they believed in the city's comeback. So, they started buying properties and investing in their renovation. With rapidly increasing interest and very limited supply due to city's size, it didn't take long for the price of real estate in Dubrovnik to skyrocket. The city became too expensive for local people and it was in a real danger of becoming a victim of its success. Due to global shifts in real estate markets and other Croatian destinations becoming attractive to foreign investors as well, the worst scenario didn't happen. Instead, Dubrovnik's real estate market has become more stable, but no less interesting.
Should I Buy a Property in Dubrovnik?
If you are looking for investment opportunities in Dubrovnik, real estate is one of the most interesting option. The properties are not cheap, but they are usually very good at returning the investment through short term stay renting. This is true for apartments and studios within the city or houses for rent in the surrounding areas. With COVID19 hitting Dubrovnik's tourism hard in 2020, there are more real estate owners willing to sell and negotiate price than there were in the past decade. Buying a place in Dubrovnik's top areas will cost you, but it is one of the safest long term investments in Croatia. Providing you do not overpay dramatically, of course. This is exactly why you should always rely on the help of local experts when searching for a property.
What are the Best Areas of Dubrovnik to Buy Real Estate?
Old Town will always be the most attractive location, followed closely by the areas directly around it – Pile, Ploce, Sveti Jakov, and similar. With properties in these areas it is usually not about getting the best deal, but finding any properties on sale at all. The number is quite limited and the owners don't want to part with them. You can be sure there is a good reason for that.
Other than the historical centre, places like Gorica Sv. Vlaha, Vojnovic Street Area, Babin Kuk and Lapad are among the most popular residential areas with locals. Gruz is a busy hub and is perfect for those wishing to be centrally located. It is close to all the modern amenities of Dubrovnik and still within walking distance of the Old Town. Nuncijata and Kono areas vary in price depending on individual locations, but almost always guarantee great views.
For the best advice and selection of properties, both commercial and residential, check out the Savills/Dream Estates Croatia website.
English Speaking Dubrovnik
Majority of Dubrovnik locals speak English at least at a beginner level. However, it is often difficult for foreigners to find local non-tourism services that will cater to English speaking guests simply because they don't advertise to foreign customers.
Where Can I Find an English Speaking Doctor or Dentist?
Doctors and nurses in Dubrovnik's general hospital and emergency ward mainly speak English and are used to dealing with foreign patients, but they are often swamped with work. If you are looking for medical services, including PCR or antigen COVID19 tests, your best choice might be Poliklinika Marin Med, located in Gruz. This privately owned health clinic offers a number of services and has plenty of experience with Dubrovnik's visitors. Another great option is Poliklinika Glavic with its main location close to Uvala Lapad Area. While private health clinics are fairly new thing in Dubrovnik, dental services have been done privately for decades. There are many great dental offices in Dubrovnik with Dental Centar Jurisic being one of the most popular ones for foreign visitors.
Where Can I Find an English Speaking Veterinarian or Pet Store?
Having pet troubles while in Dubrovnik? There are a few options for you with Veterinary Practice For Small Animals Bobanovic being one of the best. Their office is in Lapad, on the address Ul. Kneza Domagoja 4, 20000 Dubrovnik. For pet food and supplies look no further than Pet Shop Scooby in Sipcine area.
Where Can I Find an English Speaking Hair Salon or Beauty Salon?
Many of the salons in Dubrovnik do have staff with some level of English language knowledge with some being very proficient. Consider Anja Hair Salon or Marijana Hair Salon. When it comes to beauty treatments, one to check out it Face the Day by Mia Jugovic, a face treatment and make up specialist.
Where Can I Find an English Speaking Lawyer or Notary Office?
Hopefully you won't need one in a hurry, but for English speaking legal services you might want to turn to Viktorija Knezevic and her legal office. Notary offices are very important if you are handling any business in Croatia. If you need one, you will not go wrong with Niksa Mozara Office.
Where Can I Find an English Speaking Architect or Builder?
Plenty of foreigners come to Dubrovnik for real estate. Finding a good real estate agent is not simple, but at least they advertise to foreigners. Architects and builders on the other hand do almost all of their work with local people. For English Speaking architects and builders turn to construction company Alfa Plan.
Where Can I Find an English Speaking Body Training or Yoga Studio?
When vacationing it is easy to relax and forget about our fitness and health goals. While gyms in hotels offer plenty of choice for traditional work out, there are other options around Dubrovnik. To make sure you don't miss your yoga practice while in Dubrovnik turn to We Du Yoga. For military style training, spinning or boxing style training visit Boot Camp & Cageball Dubrovnik  and for high intensity interval training check out HIIT by Ana.
5 moments in History that Shaped Dubrovnik
Barbarian Destruction of Epidaurus
Before town of Cavtat was Cavtat, it was Epidaurus. After Romans colonised a previous Ilyrian settlement and renamed it to Epidaurus, it became a trade hub. The area has been populated for quite some time and according to the surviving records, it is safe to say Epidaurus was a stable town. This changed at the beginning of 7th century AD when Epidaurus found itself under attack by invading Barbaric tribes. These, mainly Slavic tribes, continued attacking until they completely destroyed the city in the year 614. Refugees from Epidaurus fled to the area of today's Dubrovnik and started a new settlement. Actually, we don't know for certain whether they started it or simply expanded it, but they were responsible for staring a town known as Ragusa – the old name of Dubrovnik. So, without the destruction of Epidaurus, we might now have gotten Dubrovnik.
Formation of Dubrovnik Republic
Dubrovnik was a merchant centre amidst a politically turbulent area. It was also very small. This meant it constantly had to balance the interests of bigger powers around itself in order to survive. The Venetian rule went on from 1206 to 1358 and within that period Dubrovnik grew wealthy and had mastered self-governance. When it went back under Croatian rule in 1358, the city government was not thrilled.
Croatia was a part of Croatian-Hungarian Empire. Being a part of such a big force meant Dubrovnik would lose its small size and relative independence – very things that made it into a powerful merchant force. As a small place with no military power, Dubrovnik and its citizens posed no real threat to anybody. This meant easy access to foreign territories. Not only did this make it easy for Dubrovnik merchants to do their job, but they were one of the rare people in Balkan region who could have such a freedom of movement.
It is because of this that Dubrovnik representatives asked for and eventually got a form of autonomy from the Croatian-Hungarian Empire. It was an incredibly important development. Dubrovnik had its own money, flag, diplomatic offices and government. It was essentially its own little country.
Ottoman Empire Conquests of Balkans
Soon after Dubrovnik became autonomous the entire Balkan area was trembling before the power of the Ottoman Empire. Turks came to this part of the world with the military force none of the countries around could match. The destruction went through Serbia and Bosnia and Croatia. All the while Dubrovnik managed to survive. Not by fighting, but by making itself important to the Ottomans.
Dubrovnik paid yearly dues to the Ottoman Empire for its freedom, but that wasn't the key to its survival. By being a small, catholic merchant force, it was possible for Dubrovnik Republic to act as a trade link between the muslim east and the christrian west of the Mediterranean. It soon became the only christian country with allowed continental trade routes through Ottoman controlled territories. At the same time, it was still under the protection of the Vatican and the Pope. The city profited immensely. This was known as the Golden Age of Dubrovnik.
Opening of Hotel Imperial in 1897
In January 1897, Dubrovnik saw the opening of the first large, modern hotel in the city. With centuries of being a popular trade port, Dubrovnik was no stranger to visitors from all over the globe. However, it was in the second half of the 19th century that modern tourism was born. With existing hotels being insufficient for many of the foreign travellers to stay in Dubrovnik, it was Baron Viktor Kalchberg who came up with the idea of building a modern hotel in Dubrovnik. At that time entire Croatia was a part of Austro-Hungarian Empire.
It is safe to assume that without this hotel Dubrovnik would still find a way to become a beloved travel destination it did. However, Imperial was built and it became a symbol of a new era in Dubrovnik's history, that of a travel destination.
Croatian Homeland War
History is long and it only feels its length when it is recent history. Over the centuries the city has gone through so many changes and life altering events, it is difficult to say which are truly the most important. Still, from today's perspective, it is difficult to deny the dramatic impact of the war of 1990s in Dubrovnik.
During some 7 months long siege, the city was shelled extensively. Its UNESCO protected city centre was half destroyed. The war took away from Dubrovnik the very thing that partially defined it through centuries – foreign visitors. This tiny city has been one of the most cosmopolitan places in all of the Balkan region. First because of the international trade and then because of tourism. After the war, it was empty and broken. Without tourism locals soon found that there was something missing in the city. Sound of foreign languages and many eyes glued to the breath taking scenery that is the Old Town. Buzz around town with people having the time of their lives, creating memories and simply being happy. It was all gone. Because of this, the return to the worldwide travel scene was nothing short of spectacular.
After the war of 1990s, Dubrovnik came back more focused on tourism than ever before. The fall of some other industries is not something that should be taken lightly. It made the city dependant on an industry prone to huge oscillations. We are witnessing this during the COVID 19 pandemic as well. Regardless, Dubrovnik is today a bigger tourism magnet than ever. It is hard to say what the city would look like have it not been for the destruction and the shock of 1990s, but it certainly wouldn't be the same.
Dubrovnik for Kids
One of the major shocks to people coming to Dubrovnik form large urban areas is seeing local children playing in the streets at night, completely unattended. The safety aspect of the city does wonders to counter balance a relative lack of amenities for kids. Local children are still seen outside playing football in front of Church of St. Blaise or playing catch in any of the city's neighbourhoods. In other words, Dubrovnik is a great choice for letting children enjoy the open air. It's not a bad idea to be cautious just in case, but there is no reason to be overly protective while here.
Sun Gardens Resort Offers Great Options for Families with Children
Replicating the ambience of a traditional Dalmatian village, Sun Gardens offers a perfect getaway from the hustle and bustle of daily life. Families find a perfect place to relax and reconnect in this idyllic oasis. One-, two- and three-bedroom residences are spacious and comfortable. They feature fully equipped kitchens, cosy living rooms with balconies or terraces overlooking Mediterranean gardens, or stunning sea views over the Adriatic.
Parents can indulge by the pools, relax at the Spa or have a game of tennis, while children are taken care of by professionals in Marco Polo Kids Club. Daily enrolment (10 am to noon and 3 pm to 5 pm) in Kids Club is complimentary, while additional activities like Kids Lunch and Baby Club are subject to extra charge. Children from 7 to 15 can also have fun and engaging time in the summer Sports Academy and choose among football, tennis, swimming, basketball, squash and a sports camp.  In addition to the Marco Polo Club Activities and babysitting services, the resort offers possibility to pre-book baby equipment, like baby cots, bottle sterilizers, and potties.
Be sure to find out more of their official website.
So, where Should I Take Them?
With so many museums and galleries, much of the tourism offer might not appeal to the little ones. On the other hand, there's only so much delicious local ice cream you can bribe them with to be quiet. If you are travelling with children, think about the following options.
Seaside and Fun in the Sun
Lokrum Island is a go-to place for many Dubrovnik locals with children. There is a reason for that. Even though the island's beaches are mainly rocky areas, there are some pebbly options and the island's "Dead Sea" is a perfect spot for children. Dead Sea is nothing more than a tiny lake within an island, connected to the sea via a small passage. The sea within is of higher salinity and higher buoyancy. It makes for a fun swim. The island is full of beautiful plants and has a population of peacocks completely accustomed to people. With no cars and plenty of space for exploring, Lokrum is a great choice for kids.
Many of Dubrovnik's tours are good for children as well. Some of the sea kayaking tours cater to children and they might provide for an amazing experience as you steer your child in the direction of active and healthy lifestyle.
Boat charter companies will usually offer snorkels for kids or even options for water sports if you inquire in advance. They will also know the best child-friendly beaches.
Activities and Amenities
City Aquarium might be worth a visit if you are travelling with children. As mentioned before, it is not the most entertaining of aquariums, but then again, it does not come with an added ethical dilemma of seeing trained animals perform.
Cable Car going to the top of Mount Srd will undoubtedly be fun for children providing they don't have a serious fear of heights.
Majority of restaurants are adapted for kids somehow, but the little ones have special treatment in some of them like Pizzeria Castro for example.
Ice cream is delicious and aside from being cautious about the quantity, you generally don't have to be worried about the quality.
Depending on the age of your children, they might enjoy exploring the ancient fortresses and ramparts. They might also enjoy learning about the film locations of movies and shows perhaps less gory than Game of Thrones.
There are plenty of options, just make sure to get informed about the exact things that your child might be interested in.
For more information
You can visit the official Dubrovnik Tourist Board website here.
For the latest news from the Pearl of the Adriatic, check out the dedicated TCN page.