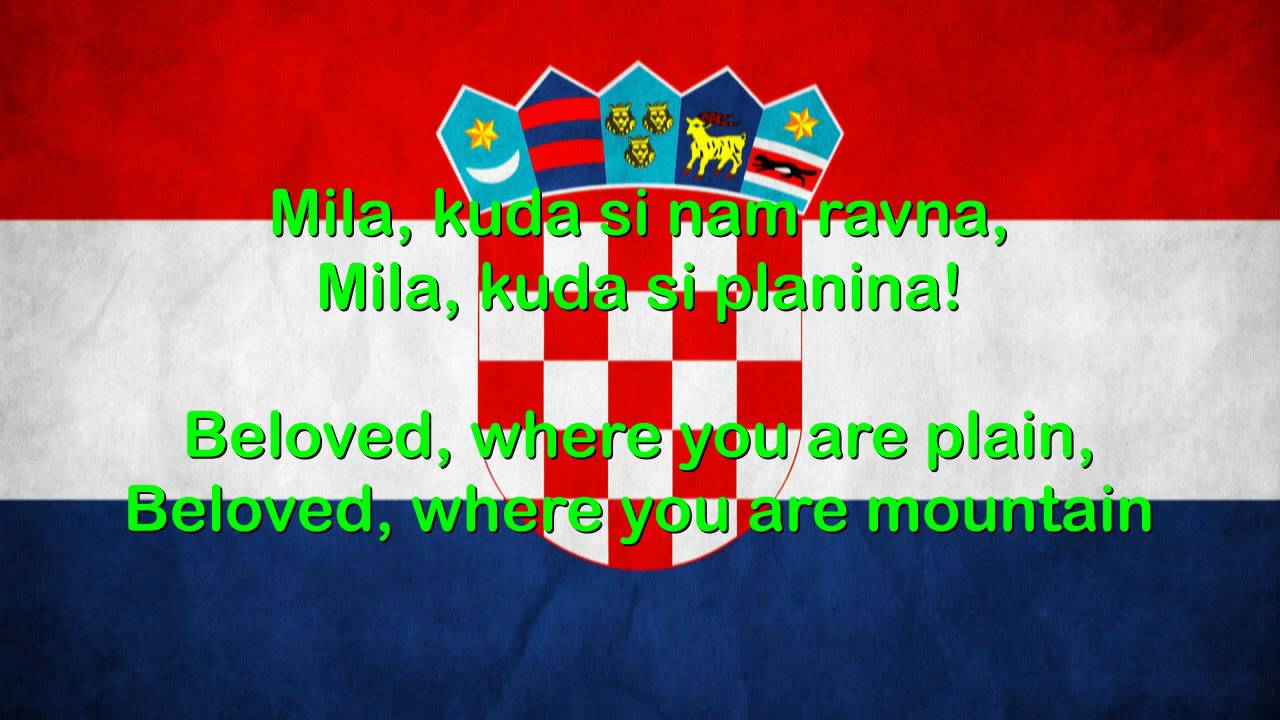 What does the flag of Croatia look like?
Although the flag has changed many times over the last 170 years, the three colours of red, white and blue have remained fairly constant. The red-white-blue tricolour has been used as the Croatian flag since 1848, and the pan-Slavic colours are widely associated with romantic nationalism. The current version has a chequered shield (grb) in the middle.
What does the Croatian flag represent?
The current flag represents the unity of Croatia, with the five historical regions of Croatia represented in the smaller shields above the chequers. The six-pointed star over a silver crescent moon on a blue shield is the oldest known symbol representing Croatia.
The red and white chequers
The red and white chequers of the Croatian flag became an international phenomenon in 2018 during the soccer World Cup. Croatian red-and-white chequered national team kit was recognized as outstanding even before that, since the 1998 and the national team's success in France, when the team won the bronze. However, as their heroes went all the way to the final in Moscow in 2018, the Croatian fans won the hearts and minds of the entire world.
The chequers are an integral part of the flag, with 25 red and white squares forming the base of the shield. According to law, the top left must be red, which is not an easy subject for most Croatians, and is a throwback to the unfortunate events taking place in Croatia during the World War II and right after it.
What animal is on the Croatian flag?
There are three types of animal on the Croatian flag. Three leopards in the crest of Dalmatia, a goat in Istria, and a marten for Slavonia. The Croatian word for marten is 'kuna', the currency of Croatia.
The shield (grb) on the flag explained
The shield is in the red and white checks of Croatia. Above is a crown made of shields of its various regions. From left to right they are the ancient arms of Croatia, Dubrovnik, Dalmatia, Istria and Slavonia.
How do I get a Croatian flag tattoo?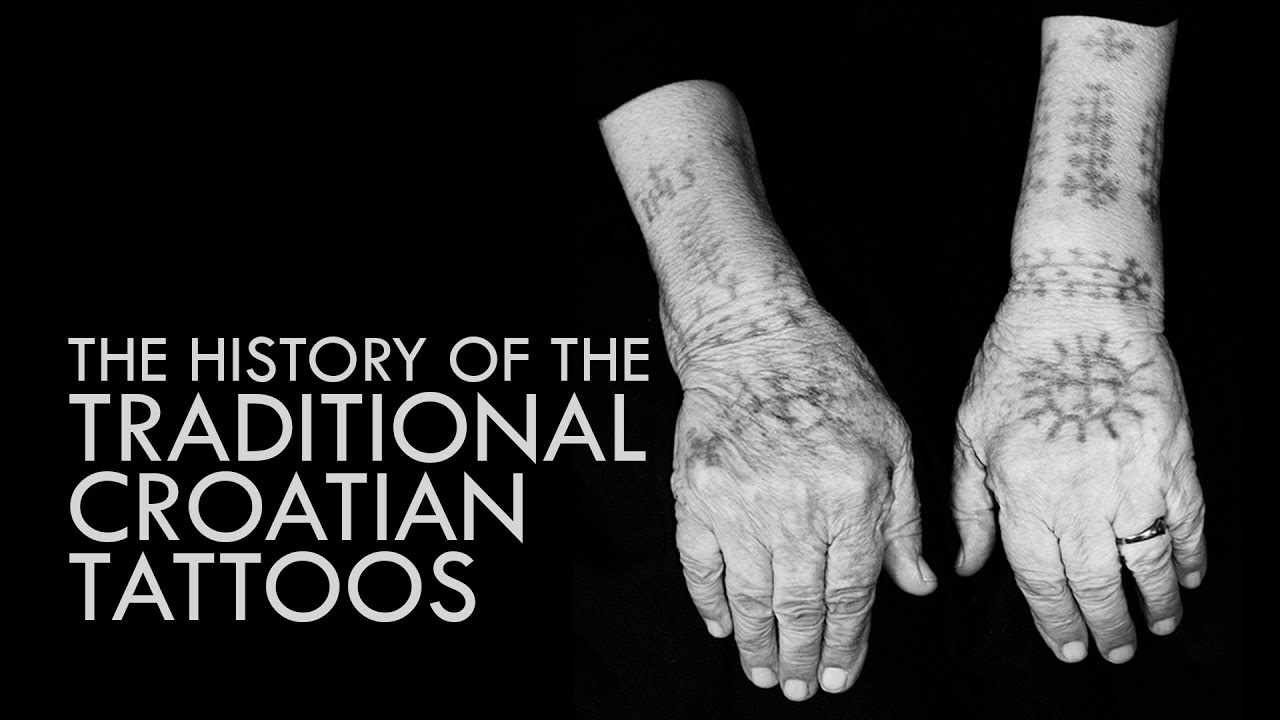 Patriotic Croatis love their tattoos, and the Croatian flag tattoo is among the popular choices. Check out the fascinating history of Croatian tattoos in the video above.
Learn how to draw the flag of Croatia?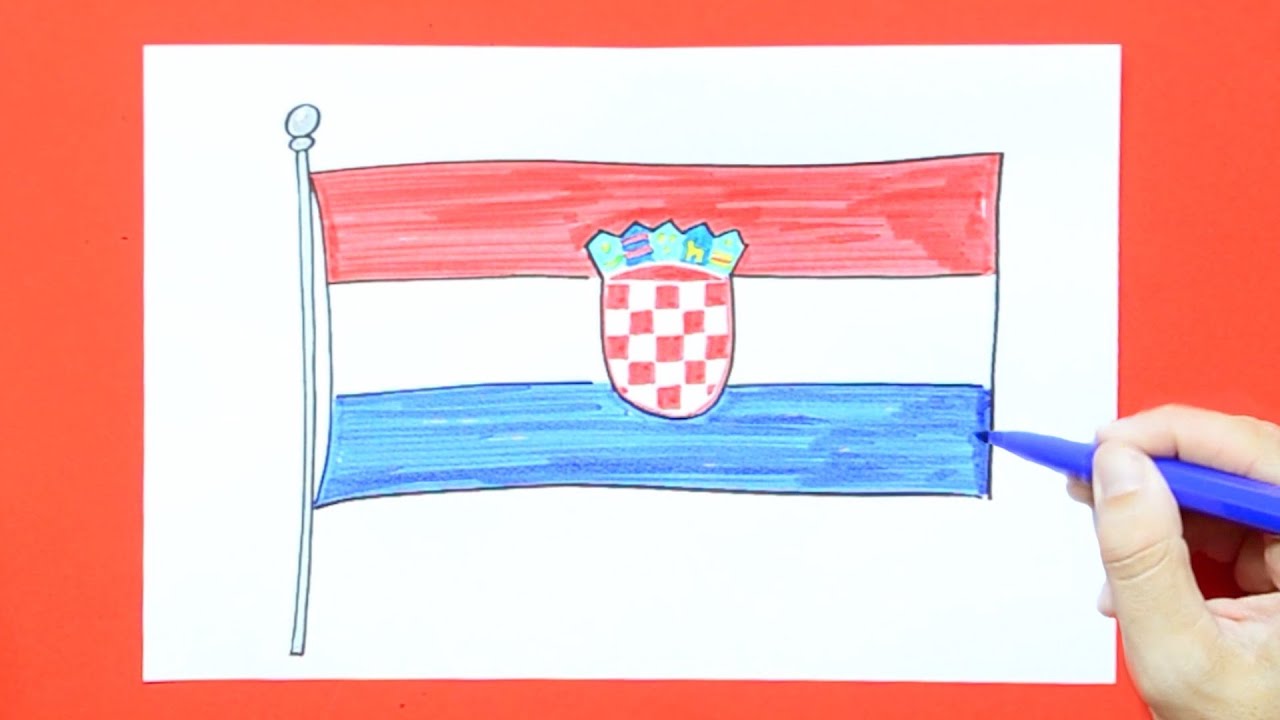 Looking to learn how to draw the Croatian flag? Look no further.
How to make the Croatian flag in Minecraft?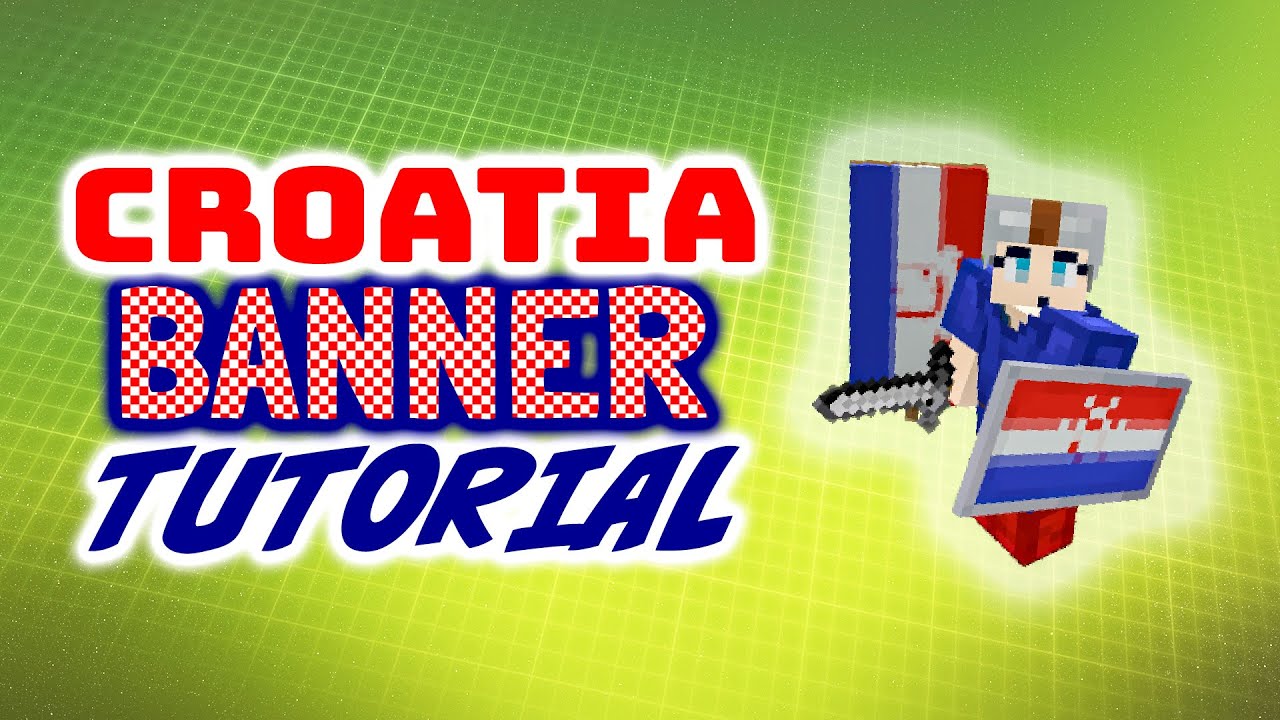 A sign of the times. One of the most popular searches for the Croatian flag is how to make is as a banner in Minecraft.
Where to download the Croatian flag emoji?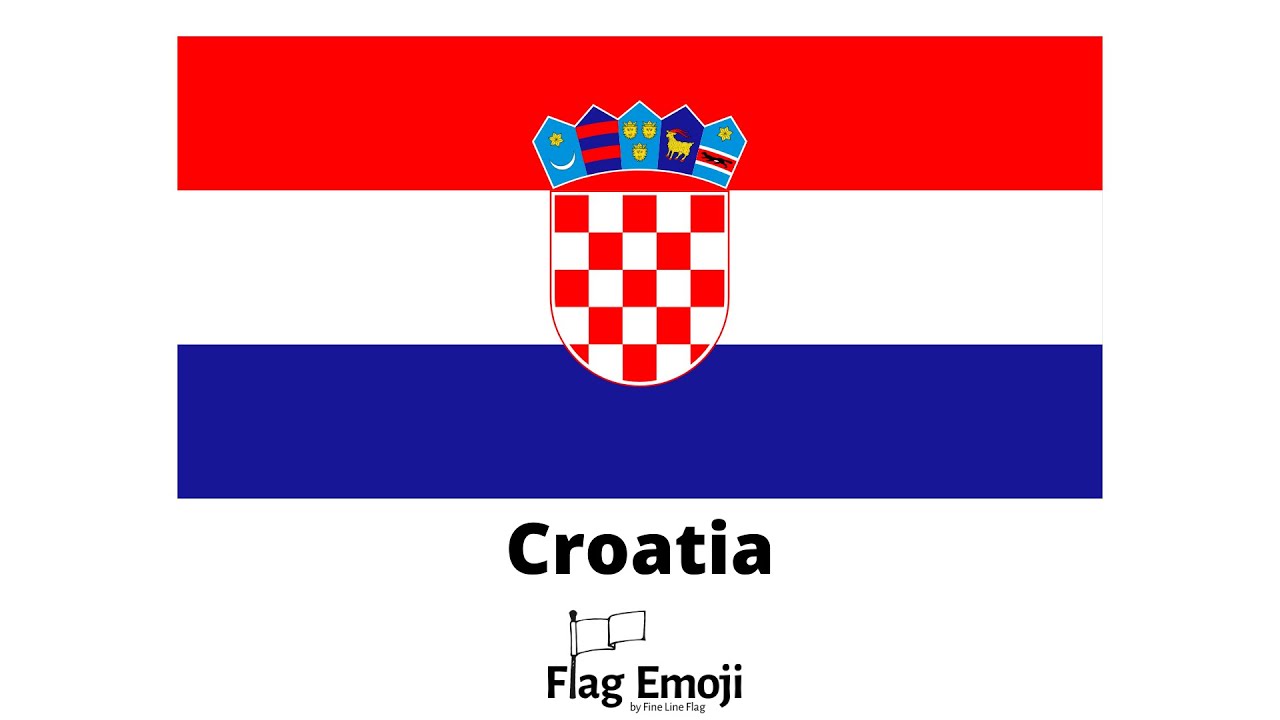 The Croatian flag emoji is growing in popularity. Where to download it, and how will it look on each device? A video explanation.
Of flags and memes
The flag has long been associated with the world of memes. Here are a couple of the ore polite ones - for more, click here.
Historical flags of Croatia
The Croatian flag has changed many times over the years. A chronological flag tour from 1848 until the present day. (Source Wikipedia)
Flag of the Kingdom of Croatia since 1848. It was banned between 1852 and 1860
Flag of the Kingdom of Croatia (1852–1860), similar to the flag of Monaco
Variation of the flag of the Republic of Croatia (25 July – 21 December 1990)
Other official flags of Croatia
Naval Ensign
Naval Jack
Flag of the Minister of Defence
The Flag of the Chief of the General Staff
Flag of the Commander of the Croatian Navy
The flag of the Admiral of the Fleet
Flag of the Admiral
The Flag of the Vice Admiral

Flag of the Rear Admiral

The flag of the Commodore
Pennant of the commander of a fleet of naval vessels
The Pennant of the commander of a flotilla of naval vessel
Pennant of the commander of a division of naval vessels
The Pennant of the commander of a group of naval vessels
Pennant of the most senior commander of a naval vessel
The Pennant of the commander of a naval vessel
Flag of the Speaker of the Croatian Parliament

The Flag of the Prime Minister of the Republic of Croatia
Flag of the General of the Armed Forces