A comprehensive 2021 Croatia ferry travel update: corona measures, Jadrolinija, Krilo, timetables, ferries and catamarans to Italy, online booking, car hire on islands or the mainland & can you smoke?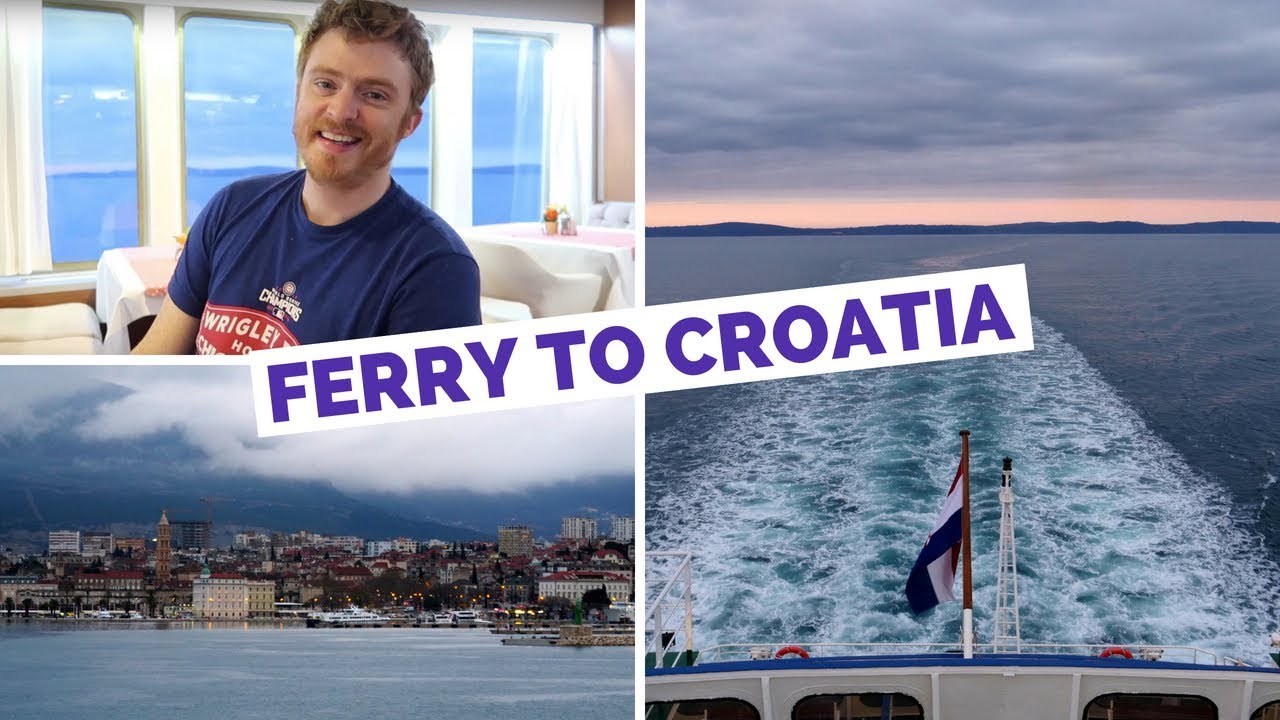 Ferry and catamaran travel on the Adriatic: an introduction
Incredible sunsets with the wind in your hair, nothing quite beats ferry travel on the Adriatic when you are in holiday mode. Alternatively, the quicker catamarans cutting through pristine Croatian waters taking you to your next magical destination can be exhilarating.
But while jumping on a boat may seems a carefree things, there are a few things to bear in mind, and pieces of advice worth hearing, before you head on to your Adriatic adventure. Just a few minutes invested now in learning how things work might save you hours in ferry queues come the summer.
So can we take a few minutes to learn the essentials? Let's begin!
Jadrolinija, 1 State company, 2 seasonal timetables: an overview
The Croatia ferry scene is dominated by one player, the state-owned ferry company, Jadrolinija (literally Adriatic Line). Based in Rijeka, Jadrolinija has a ferry monopoly in Croatian waters, although private catamarans also compete and ply their trade.
The ferries are surprisingly punctual overall, but there can be delayed departures in the summer due to peak season traffic.
The Jadrolinija ferry schedule comes in two parts - summer and winter. The winter schedule usually starts in later October and runs until late May. During this time, there is a severe reduction in ferry services to the islands. If you are planning out of season travel, you should plan extra time to travel between the islands. Things pick up again in May with the summer schedule, with even more crossings in the peak season weeks.
Is there a catamaran or ferry from Italy to Croatia?
Yes! There are plenty of options in the busy summer season, as well as a year-round connection between Ancona and Split. In the summer, the routes between Istria and Venice allow for some great day trips to add to the spice of a Croatian summer holiday.
From Venice to Croatia
There are four direct ferry lines from Venice to Croatia: Poreč, Rovinj, Pula, and Umag and all of these places are beautiful historic cities of the Istrian Peninsula.
At the moment, however, there only a line from Venice to Poreč is available and leaves on Wednesday and Thursday (three and a half-hour sail) and vice versa (three hours). To follow the newest changes in ferry schedules, check out Direct Ferries website.
When in Poreč, don't miss a chance to visit Euphrasian Basilica, a UNESCO heritage site.
From Bari to Croatia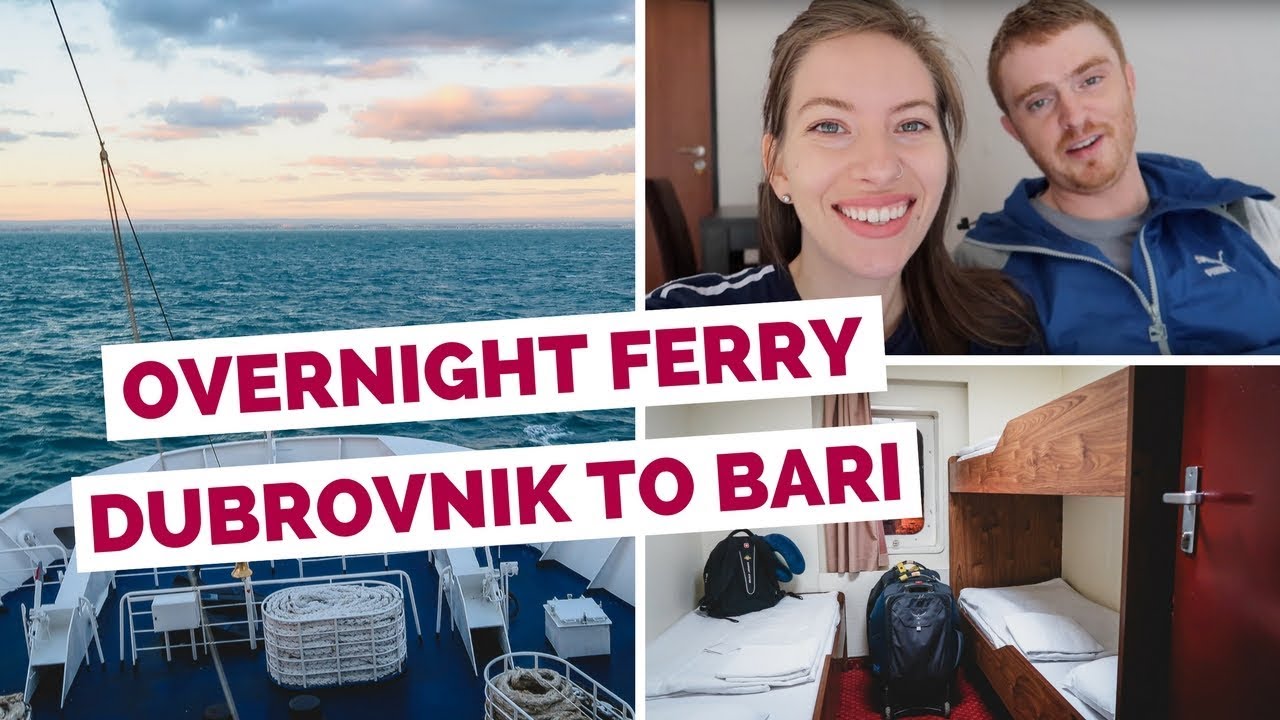 From Bari, you can cruise the Adriatic to the southern Croatian jewel of Dubrovnik, which takes 11 hours. For schedule details of this enjoyable overnight journey, visit Jadrolinija's official site.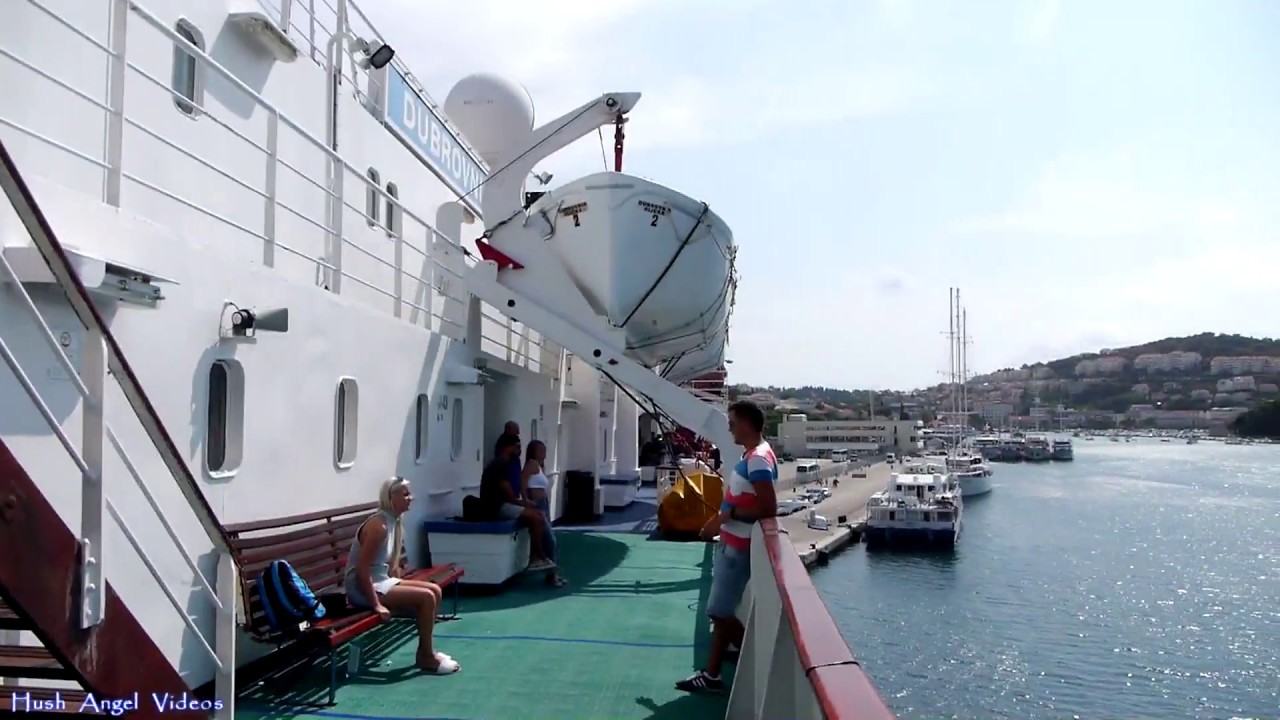 Apart from being a must-see site for dedicated fans due to the filming of The Game of Thrones and Star Wars, Dubrovnik is one of the most significant cities in Croatia with its breath-taking city walls and well preserved old town which hosts every year a theatrical spectacle of Dubrovnik Summer Festival.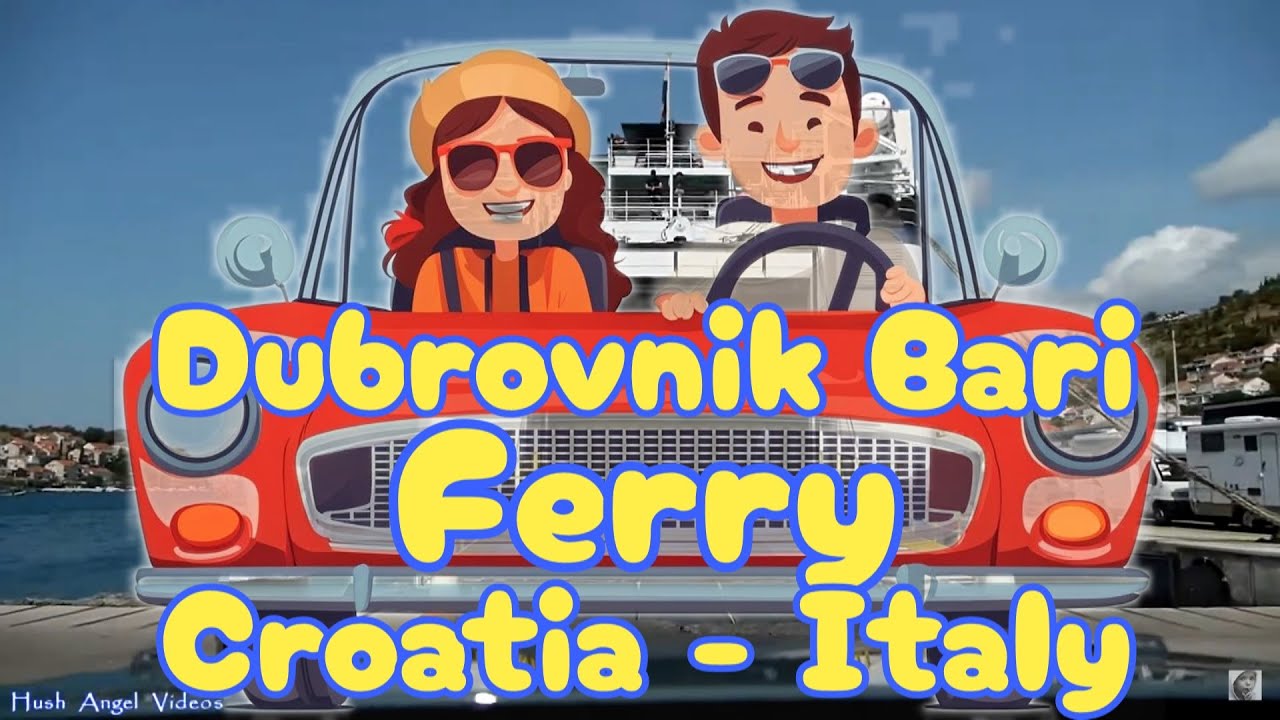 From Ancona to Croatia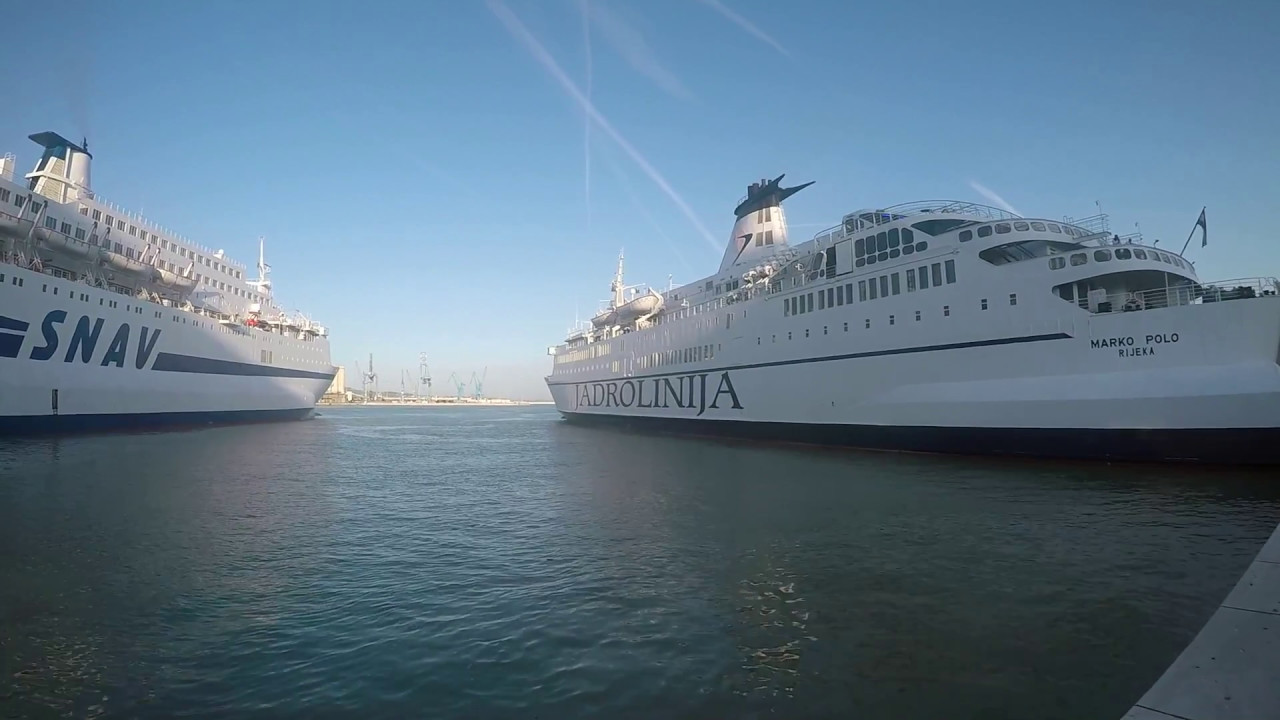 Ancona is perhaps the best spot in Italy to pass the seas to Croatia regarding Dalmatia. For a little over 12 hours, Croatian ferry company Jadrolinija can take you to Split, or to Zadar (Gaženica travel port ) in 15 hours. You can also choose the route to Stari Grad on Hvar island that takes a little under 12 hours of cruising.
Apart from Jadrolinija, Italy's SNAV also has a schedule from Ancona to Split.
Split is a must-see for fans of antic architecture for its beautiful Diocletian's Palace. Zadar is eye-candy as well but a sound delicacy too thanks to Zadar sea organs. Stari Grad on Hvar island is a stunning memory to a 2400 year-old heritage.
From Pesaro to Croatia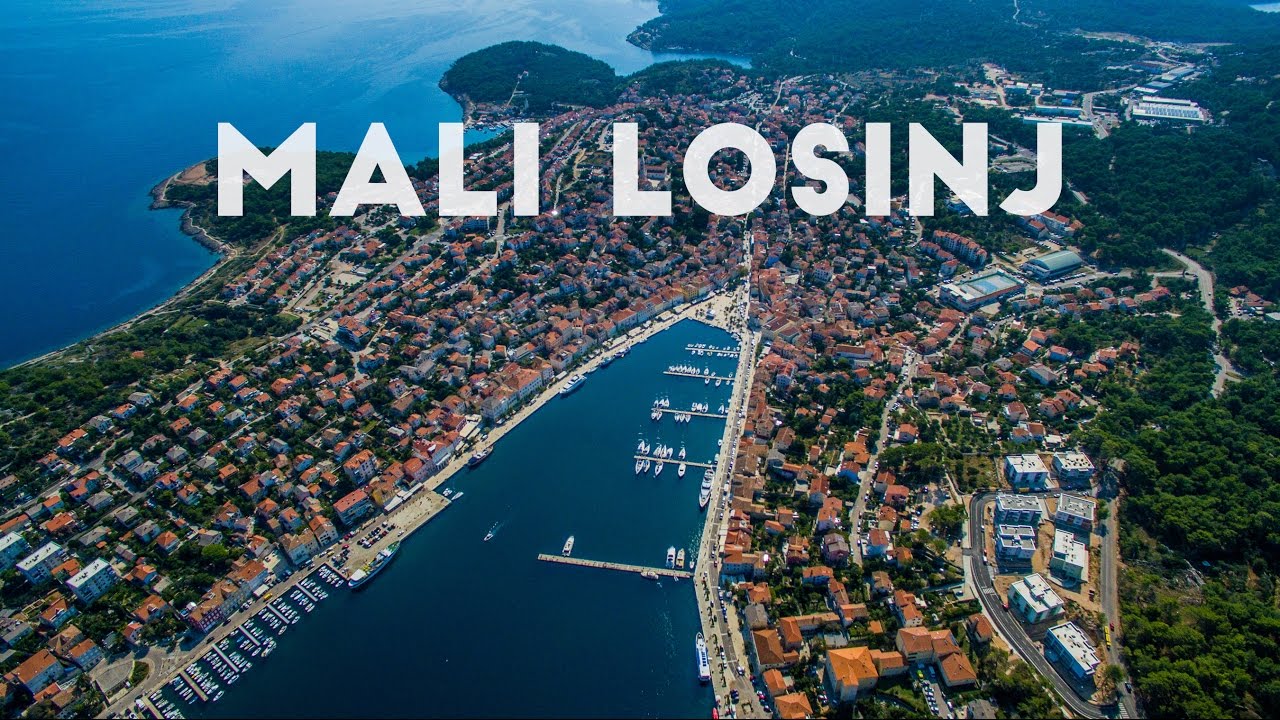 There used to be a ferry from Pesaro to Mali Lošinj, but sadly it lo longer runs. Hopefully it will return in the upcoming months.
When in Mali Lošinj, don't miss a chance to visit the museum with the bronze statue of the young athlete Apoxyomenos which is "a unique find not only in the Adriatic Sea, but also in the world".
How about a ferry from Montenegro, Albania, or Corfu in Greece?
Apart from the ferry connections to Italy, the Adriatic is surprisingly poorly served by ferry options. There has been talk for years, for example, of establishing a route between Croatia and the Albanian port of Durres. But nothing so far. And there is also no connection to either Montenegro or Greece, with Corfu in particular an interesting destination not currently served.
Ferry or catamaran: things to consider
There are several key differences between the ferry and catamaran when planning your Adriatic sea journey. If you are travelling with a car, then the catamaran is not an option, for example.
Smoking is not permitted inside either, but you can smoke on deck on ferries. However, the catamaran journey is almost always without an option to go outside.
And while catamarans are undoubtedly quicker, they are also more susceptible to cancellation due to bad weather. During my 13 years on Hvar, the Jelsa catamaran was frequently cancelled in winter (and sometimes during the season), but the Stari Grad ferry on only three occasions in all those years.
If you are taking pets or bicycles on board, both are no problem with the ferry. But both are problematic if not impossible on some catamarans.
What facilities are on board, from food to WiFi?
Facilities on board vary a LOT, depending on both the season and the route you are travelling.
Most ferries and catamarans will have at least some form of refreshment, usually in the form of overpriced drinks and sandwiches. You will save yourself some money if you buy food and drink before you board.
WiFi DOES exist on some ferries, but it can be erratic and unreliable, especially at the journey goes through weaker signal areas. One tip with Jadrolinija I have found is to try and log on (it is free) as soon as you board. Connecting mid-journey is not as reliable, at least in my experience.
There are toilets on board all ferries and catamarans. Although I would not say they are the cleanest in the world, they are generally ok.
Pandemic realities: Croatia ferry COVID-19 requirements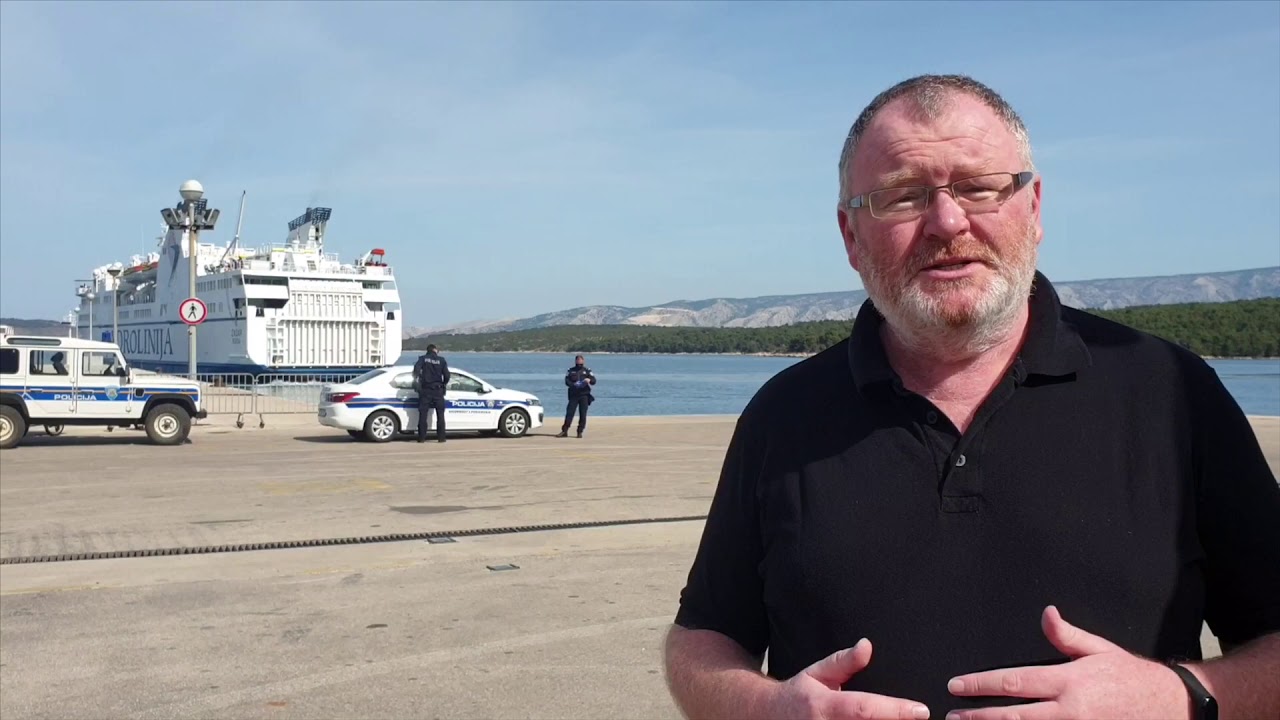 As with everywhere else in the world, the pandemic has had an effect on procedures on the ferry in Croatia. For those interested, above is a video report on life at the ferry in Stari Grad on Hvar during the lockdown last year. Everything was very well controlled by the Hvar police.
Epidemiological measures will be changing throughout the year. For the latest advice and requirements from Jadrolinija, click here.
Taking a car on a Croatia ferry: what you need to know
I have met SO many tourists on Hvar over the years who wished they had never rented their car at the airport for the whole holiday. Car hire on the islands is a little more expensive, but when you factor in the cost of taking the car on the ferry, as well as the waiting time, it is often not worth it.
Be aware that if you buy a ticket as a foot passenger, you are guaranteed a space on the boat, but with cars, it is all about where you are in the queue. And in peak season, that means you might be waiting a while. Some car rental companies on the islands now offer car rental services with collection from the ferry. This is great for day trips to places like Hvar, for example. Arrive at 10:30, explore the island until the ferry departs at 17:30.
Where is the ferry port in Split, Dubrovnik, Zadar, Pula & Rijeka?
From its famous waterfront, to come to the Ferry port in Split it takes only up to four minutes by car and 11 minutes on foot, following the same straight-forward route.
From the iconic Stradun to the Dubrovnik ferry port is quite the long walk of 36 minutes via Branitelja Dubrovnika street. However, by car, through Iza grada street (8 minutes) or Andrija Hebrang street (11 minutes) the journey reduces dramatically.
To find a port in Zadar, you first need to get a ticket at Liburnska obala 7 and then you need to make your was to travel port Gaženica. You can come form the ticket stop to the port by car going through Nikola Šubić Zrinski street (10 minutes) or Franko Lisica street (13 minutes). Pedestrians can take a stroll through to Braća Miroslav and Janko Perica street which will take a little under hour of easy walking.
Ferry port in Pula is only a three minute walk from the famous amphitheatar and right next to Pula's waterfront with stops to boat taxi, local Marina and close to Valerijin Park and Franjo Josip I Park.
From the main Korzo street in Rijeka, it takes four minutes to reach the ferry port by car going through Adamićeva street. For pedestrians, it takes 12 minutes of walking through Republic of Croatia square.
Parking at the ferry ports in Croatia: what you need to know
Split ferry parking
Things can get VERY busy at the Split ferry terminal in the season. The most convenient parking (and there is usually always some space) is between the bus and train station, directly opposite the harbour. As you come down the one-way system, look out for the Parking sign before the bus station. Parking is 10 kuna an hour.
Dubrovnik ferry parking
Dubrovnik terminal can be very crowded and finding parking may be challenging. If you get lucky, the spot costs 20 kuna per hour or 200 kuna for the whole day and motorbikes and scooters can be parked free of charge. Follow Dubrovnik Travel for the latest updates on prices.
Zadar ferry parking
Gaženica Travel Port in Zadar can get quite quite busy in the season. The port has three parking locations and can be quite is easily tracked on their interactive map. Pending on which zone you take, the parking costs 4 kuna in the first zone and 2 kuna in the second and third (in the winter from September 1 to June 30) or 6 kuna and 3 kuna during summer (July 1 to October 31).
For any changes in prices follow Port Authority Zadar's official website or contact them on +385 23 201 201 or by mail: This email address is being protected from spambots. You need JavaScript enabled to view it..
Rijeka ferry parking
Not far from the ferry port, Delta parking lot is the best place to leave your car. Parking is charged from 7AM to 9PM on work days and from 7AM to 2PM on Saturdays. The fee is 6 kuna per hour to grab one of 496 spots but keep in mind that camp trailers must pay a parking fee of 200 kuna per hour 24/7. For more details visit Rijeka-Plus site or contact them on the number +385 51 311 400 every day from 8AM to 4 PM.
Pula ferry parking
The Karolina parking lot is the best option to park in Pula near ferry port and to learn more about parking fees visit Pula Parking website or contact them by E-mail This email address is being protected from spambots. You need JavaScript enabled to view it. or by a phone number: +385 52 210 470
How long is the ferry from Split to…
Hvar
The main ferry terminal at Stari Grad (a 20-minute car/bus drive from Hvar Town) takes two hours. There is no ferry to Hvar Town from Split, but the catamaran takes an hour.
There is also a daily catamaran between Split and Jelsa, stopping at Bol on Brač. which takes about 1 hour 40 minutes.
One other option which locals use to save a little money and/or have more flexibility with the ferry schedule (especially in winter) is to drive 86 km south of Split to Drvenik. The 30-minute ferry to Sućuraj and 75-minute drive to Hvar Town may be long-winded, but it is a little cheaper.
Brač
There are regular car ferries to the main port of Supetar from Split. The travel time is 50 minutes.
Korčula
There are catamarans which stop at Hvar Town on the way to both Vela Luka and Korčula Town. The journey time from Split is about two hour in both cases. There is car ferry to Vela Luka from Split which takes 3 hours, as well as the catamaran from Split to Dubrovnik via Korčula (4 hours from Split).
Vis
Travellers to the town of Vis have the option of a car ferry (3 hours) and catamaran (1.5 hours)
Šolta
The car ferry from Split to Rogač takes 45 minutes.
Dubrovnik
Dubrovnik and Split are now connected by catamaran, with the journey taking 3-4 hours.
Ancona
The regular ferry between Ancona and Split takes 9 hours.
How long is the ferry from Dubrovnik to…
Hvar
The catamaran service from Dubrovnik to Split via Mljet, Korčula and Hvar has been a huge success, saving hours of travel time. It takes about 3 hours from the Pearl of the Adriatic to the island with the most UNESCO heritage in the world. Learn more about the sunshine island in our Hvar in a Page guide.
Split
As already mentioned, since the two cities are connected by catamaran, the journey takes three to four hours.
Bari
Around 11 hours takes from Dubrovnik to the Italian port of Bari. A lovely over-night journey for anyone enjoying to sleep on the cruise or glance at the night sky above the dark waters.
How long is the ferry from Italy to…
Pula
While the regular Venice-Pula ferry line is not active for the moment, the usual duration of travelling is 3 hours and 15 minutes. Follow Direct Ferries website for the latest info on Pula to Venice ferry schedule
Rijeka
There are sadly no ferries from Italy to Rijeka. Follow Direct Ferries or Jadrolinija for the newest information.
Split
Around 11 hours it takes get from Ancona to Split. Follow Jadrolinija for details on the ferry schedule.
Stari Grad on Hvar
Ancona and Stari Grad on Hvar are 14 hours and 15 minutes apart by a regular ferry line that runs only during summer but sadly not off season as well.
How much is the ferry from Split to…
Hvar - 39 kuna regular passenger (off season) / 47 kuna regular passenger, (during season June 4 - October 10)
Brač - 28 kuna regular passenger (off season) / 33 kuna regular passenger, (during season June 4 - October 10)
Korčula - 50 kuna regular passenger (off season) / 60 kuna regular passenger, (during season June 4 - October 10)
Vis - 45 kuna regular passenger (off season) / 54 kuna regular passenger, (during season June 4 - October 10)
Šolta - 28 kuna regular passenger (off season) / 33 kuna regular passenger, (during season June 4 - October 10)
Dubrovnik - 220 kuna (no specifications for different seasons)
Ancona - 360 kuna (no specifications for different seasons)
Make sure to check out official Jadrolinija site for the newest prices
How much is the ferry from Dubrovnik to…
Hvar- 420 kuna return ticket
Split - 220 kuna
Bari - 439 kuna for a passenger with a car during summer season. 398 kuna off season.
How much is the ferry from Italy to…
Pula - 450 kuna
Rijeka - Ferry price not known at the moment
Split - ranges from 255 Kuna to 370 Kuna.
Stari Grad on Hvar - ranges from 278 Kuna to 323 Kuna
For the latest prices check out the Croatia Ferries website.
Where can I find the Krilo and Jadrolinija schedule?
The Jadrolinija ferry schedule is available in English, French, Italian and Croatian.
You can find the international ferry schedule in English, as well as prices and online booking, here. The Jadrolinija schedule for local lines in English is here.
For the Krilo catamarans, the latest schedule and pricing is here.
Currently, Jadrolinija has 38 timetables regading local ferries.
For more details and any changes in timetables don't forget to check out Jadrolinija's official website.
Croatia ferry maps
As seen on the official Jadrolinija website, local ferry routes are divided on four districts: Rijeka, Zadar (which includes Šibenik), Split, and Dubrovnik. The blue lines represent ferry lines while yellow lines represent fast lines. Pink lines are for boat lines.
How do I get from Split ferry port to the airport?
There are regular buses from the bus station just be the ferry to the airport, as well as taxi and Uber options. More details in our Split Airport guide.
Buying tickets online and offline: what you need to know and some tips
After years of living in the 19th century, Jadrolinija finally brought in online ticket sales a few years ago. All ferry companies now offer online sales through their websites.
One useful tip, especially on popular routes such as Split to Hvar which can sell out, is that if the boat is going on to another destination, a percentage of the tickets should be allocated for the final destination. So if Hvar is sold out, ask for a ticket to the next place and jump off on Hvar. It may cost you a little more, but you will get to Paradise quicker.
Are pets or bicycles allowed on Croatian ferries and catamarans, and can I smoke?
You can take pets and bikes on ferries but there are restrictions on both on catamarans. Bikes are not allowed on catamarans while pets can go aboard under specific conditions. For regular ferries, you don't have to pay anything for having your pet alongside you, but your pet mustn't pose a threat or disturbance for the passengers and the ship. Any damage your pets do is your responsibility. Animals aren't allowed inside, only out with the exception of guide dogs. Also dogs must always be on a leash and, wear muzzles while cats and birds must remain in a cage. Vaccination confirmation for your pets is also a must.
Some catamarans can transport your pets but only if they have conditions which include boxes where they can be held for the duration of the journey. You have to buy your pet a ticket whose price is the same as for regular passengers.
Similarly with smoking, smoking inside is forbidden. And as there is no outside access on the catamaran, this means that there is no smoking. But you may smoke on deck on the ferry.
Island hopping and car ferries: Read this before you plan
The idea of island hopping across gorgeous Adriatic islands is romantic indeed, but the reality can be somewhat different. Especially if you take a car.
There is no way, for instance, to come by car from Brač to Hvar without going via the mainland. So I urge you to seriously consider the merits of hiring a car on an island. It will give you a LOT more flexibility.
In addition, some of the islands are not as connected as you might think. There is only one catamaran a week between Hvar Town and Vis, for example. If you plan to hop around the islands, plan your trip well. Or you might find yourself spending most of the holiday waiting for boats.
Is there a phone number I can call for ferry info, and do they speak English?
The number I have always in my head is the Jadrolinija office in Split +385-21-338333. They are usually very quick to answer, as well as very polite. And multi-lingual. From memory, they answer from 05:00 to midnight. A great service, and you can call to ask if a catamaran will run in bad weather, for example.
Croatia ferry company contact details
The best way to keep up with Jadrolinija is to visit their website which is available in English, Croatian, Italian and German. The contach number is +385 51 666 111 and you can also follow them on Instagram. Jadrolinija also has a Youtube channel but it isn't frequently updated.