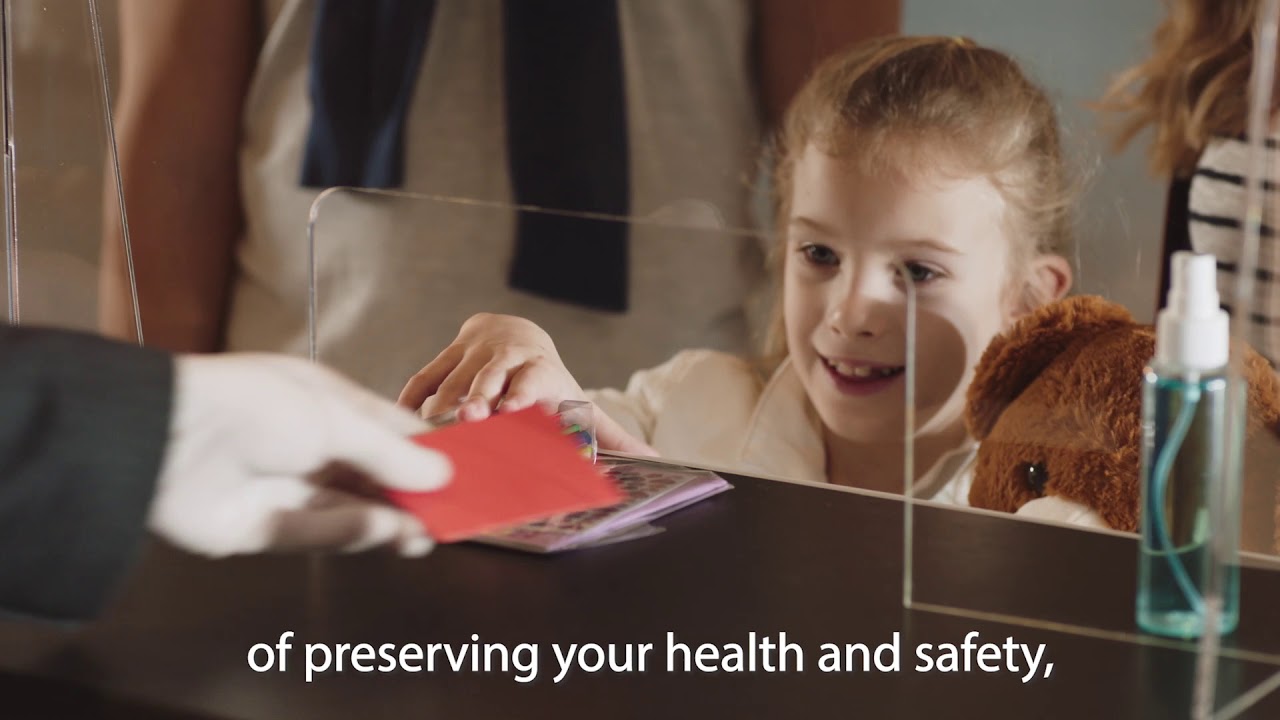 Click on your language to read this article in your language: German - Deutsch, Slovenian - slovenščina, Polish - polski, Czech - čeština, Slovak - slovenčina, Hungarian - magyar, Serbian - srpski, Italian - italiano, French - français, Spanish - español, Portuguese - português, Dutch - Nederlands, Danish - dansk, Norwegian - norsk, Swedish - svenska, Finnish - suomi, Russian - русский, Ukrainian - українська мова, Romanian - românește, Bulgarian - български, Albanian - shqip, Korean - 한국어, Chinese - 汉语, and Croatian - hrvatski.
Coronavirus cases in Croatia: the latest numbers (January 15, 2022)
There are 8,958 new recorded COVID-19 cases in Croatia in the last 24 hours. 55,046 cases remain active. 1,688 people are still hospitalized, with 229 patients on a ventilator. 18,381 people were tested in the last 24 hours.
Since February 2020, Croatia has registered 811,703 cases and 13,073 deaths (35 patients passed away in the last 24 hours).
To date, 4,945,094 vaccine doses have been administered, and 2,181,840 people in Croatia are fully vaccinated.
Tourism and COVID-19 in Croatia: are borders open?
As of July 2nd, 2021, the Croatian borders are again only partially open.
The basic rules regarding entry in Croatia as of July 2nd, 2021:
travellers, regardless of their citizenship, arriving from the EU/EEA (EU 27 + Iceland, Lichtenstein, Norway, Switzerland, as well as Andorra, Monaco, San Marino, and the Vatican and including Croatian citizens), as well as EU/EEA member state nationals (or members of their families, providing they can prove kinship) arriving from anywhere else are not required to provide a reason, but need to have either the Digital EU Vaccination Certificate or any of the following:
a negative PCR test (not older than 72 hours) or a fast BAT antigen test (not older than 48 hours and from this EU-recognized list);
a certificate showing they've received both doses of the vaccines available in the EU (or one dose of the J&J vaccine) - as of June 11th, the waiting period of 14 days after the vaccination has been abandoned;
a certificate showing that they've received one dose of the Pfizer, Moderna or Gamaleya vaccines in the last 22-42 days, or one dose of the AstraZeneca vaccine in the last 22-84 days;
a certificate showing that they've recovered from COVID-19 and have received at least one dose of any vaccine (less than 180 days before attempting entry);
or get tested upon entry (PCR or antigen; at their own expense) and self-isolate until they get the results (up to 10 days).
The same rule is applied to the third-country nationals travelling from an EU/EEA region!
third-country nationals arriving from anywhere else (except for the countries listed in the last bullet) will be allowed entry in Croatia for tourist purposes! In order to do so, they have to prove they have a reservation for accommodation in Croatia (or own property here), or are arriving for urgent personal/family reasons. At the border they will also have to show one of the 5 proofs, as listed above.
Travelers arriving in Croatia from a country listed on the so-called EU "Safe list", who can prove that they haven't spent any time outside of those safe regions while travelling to Croatia (except for transit), have no symptoms or have not had close contacts with infected persons are allowed to enter Croatia without having to prove the reason for entry, but will be required to provide one of 5 proofs listed above. The EU Council changed the "safe list" significantly on August 30th, and now it includes Albania, Armenia, Australia, Azerbaijan, Bosnia and Herzegovina, Brunei, Canada, Japan, Jordan, Moldova, New Zealand, Qatar, Saudi Arabia, Serbia, Singapore, South Korea, Ukraine, and China (subject to confirmation of reciprocity).
The travellers arriving in Croatia from the South African Republic, Brasil, and Tanzania (Zanzibar) need to have a negative PCR test AND they need to self-isolate for 14 days (or have their self-isolation shortened if they pay for another test, at least 7 days after they've entered Croatia), no matter what their citizenship is.
As of July 26th, travellers arriving in Croatia from the United Kingdom, Russia and Cyprus, will have to present the results of a negative test performed in the last 48/72 hours (as explained above) no matter what their vaccination/recovery status is.
Children under the age of 12 don't need to have a negative test to enter Croatia. That applies to those children whose parents/guardians have one of the proofs listed in points 1-5 above.
The Croatian Tourist Board created an attractive info-graphic, summarizing most of this info on how to get access to Croatia (it's not entirely up-to-date, as it neglects to mention the option for those who have received only one dose of the vaccine and it still mentions the 14-day waiting period after the second dose):
Official document by the Croatian police
You can find more details, including some exceptions to the rules listed above in the LATEST OFFICIAL GUIDELINES IN ENGLISH FROM THE CROATIAN BORDER POLICE (they regularly update this website).
What is the entercroatia form?
Find out more about the entercroatia.mup.hr form, how it came to be and who needs to fill it in our article from last year.
We still strongly recommend that travellers fill out border entry forms at entercroatia.mup.hr. That will significantly speed-up their passage across the border and into Croatia. Visitors will only have to provide their name, place where they're staying, mobile phone number, and email address. An additional reason to do so that is that special fast-track Enter Croatia lanes have been introduced at some borders for quicker entry. And even if you don't get to use one of those fast-track lanes, the experiences of previous travellers have shown that having the filled form, along with the rest of the documents, speeds up and simplifies the process significantly.
ECDC Green Region Map
On June 17th, 2021, the ECDC reported that they've modified their reporting system, which lead to major changes to the number of regions colored "green". However, very soon after that, the Croatian authorities almost completely abandoned the ECDC "green list" as a criterium for easier entry into Croatia, and now all travelers arriving from the EU need to present their EU Digital Vaccination Certificate or proofs listed above.
Where to get the latest COVID-19 in Croatia travel updates?
Official Information
The central location for most information regarding crossing the borders into Croatia is the Official Guidelines page. The page was created and is maintained by Croatian police. Use the e-mail address This email address is being protected from spambots. You need JavaScript enabled to view it. if you need additional questions answered and official confirmations from them. The other most relevant source of official information is the koronavirus.hr website.
US citizens considering travel to Croatia should also the US embassy in Croatia travel advisory.
TravelDoc.aero is a seemingly great service to check on the entry requirements for any country and nationality. Check out the website and your travel eligibility to Croatia and anywhere else.
Check the official reopen.europa.eu website for detailed information for the EU countries.
Total Croatia Travel INFO Community
If you're looking for the real-life experiences of tourists coming to Croatia, Total Croatia Travel INFO community is the place for you (you will need to download the Viber app). This Viber community has been an excellent source of information exchange, where tourists get answers to their questions in real-time. If you have a question or some verified useful travel info to contribute, join us. Please make sure you read the pinned message and our regularly updated FAQ article before asking any questions.
You can also find comprehensive information in the Facebook Group called COVID-19 INFO CROATIA.
Neighboring Countries
For the latest rules and information on who can enter and transit Bosnia and Herzegovina, Serbia and Montenegro please check the linked official government pages. 
On June 11, Bosnia and Herzegovina relaxed their rules regarding entry: now it's possible for third-country citizens to enter the country with a negative PCR or antigen test, or certificate proving that they've either recovered from COVID-19 or have been vaccinated.
More information regarding travel to Slovenia and Montenegro, is available on our sister sites: Total Slovenia News, Total Montenegro News 
For comprehensive overviews on crossing the Croatian borders, check out the Total Croatia 2021 guides: Slovenia, Bosnia and Herzegovina (updated on Feb 26, 2021).
You can see the current situation at the borders through the border webcams. Simply select 'Border Crossings' under 'Traffic cams' in the menu on the left.
Latest COVID-19 news from Total Croatia News
Can US citizens travel to Croatia?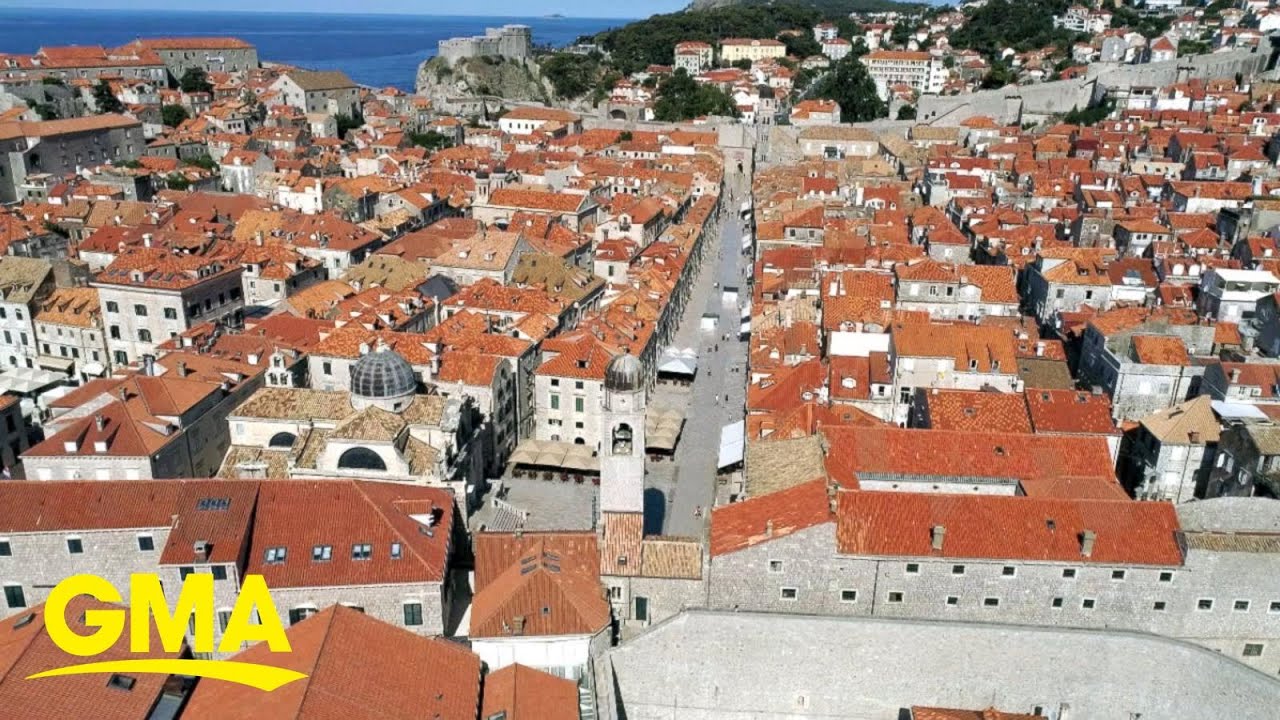 Croatia was the only country in the EU which welcomed Americans and other non-EU citizens for a while last summer. Even though not many travelled, those that did appreciated the gesture. There was some great promotion to Americans back home last summer by the ABC News. They filmed 6 features in Dubrovnik of Americans travelling during the pandemic. One of them, shown on Good Morning America, showcased the beauty of Dubrovnik to more than 12.5 million Americans.
Is Croatia currently open for tourism for Americans and others?
Yes.
However, things have again changed on August 30, 2021, with the new list of safe countries, maintained by the Council of the European Union. After being on The List for more than two months, the United States of America was removed from it in this last change, which means that their citizens are no longer able to enter Croatia without any limitations.
The only limitation introduced for the US citizens, as well as for the citizens of Montenegro, Israel, Lebanon, Northern Macedonia and Kosovo, is that they will, for the time being, be asked to present documentation of booked (not paid!) accommodation in Croatia. That will prove that they're travelling for tourism/business purposes.
In addition, they will still be required to prove that they've been vaccinated or have recovered from COVID (as listed and detailed in the "proofs" above!) and that they haven't spent any significant time outside of the "green countries" (traveling through Amsterdam might prove problematic for the time being, as it is still in the yellow region).
Many other travellers, arriving from Canada, Latin America, most of the Asian and African countries etc. are still in the category of third-country citizens regarding entry into Croatia currently. What that means is that they can enter Croatia if they present any of the five proofs listed above AND they can prove that they're travelling for tourism or 'urgent personal / family reasons, business reasons or other economic interest'.
Welcome to Croatia!
Where can I get tested for COVID-19 in Croatia?
We have created a guide on how and where to get a test for COVID-19 in Croatia. Koronavirus.hr website has created and maintains a list of all of the important phone numbers (epidemiologists, hospitals etc.) all over Croatia. They also have a list of the testing centres in Croatia.
On April 27, it was announced that the testing facilities will be available in Zagreb and Split airports.
There is also a crowdsourced list (with map) of all of the available testing centres: koronatestiranje.com.
Where can I get a test for COVID-19 in Zagreb
In Zagreb, the testing is performed at different locations. For tourists, the best place to go to is the Andrija Štampar (Teaching) Health Institute, Mirogojska 16. It's a drive-in locations (pedestrians also allowed) and you don't need an appointment. They're open from 8am until 4pm every day, and the price of the test is around 700 kuna.
Where can I get a test for COVID-19 in Split
In Split, you can get tested at the Public Health Institute, at the address Vukovarska 46, or at the Split hospital at Spinčićeva 1. You'll have to make an appointment at the Public Health Institute (This email address is being protected from spambots. You need JavaScript enabled to view it.), while no appointment is required in the Hospital.
Where can I get tested for COVID-19 in Dubrovnik
In Dubrovnik, testing is performed at the Public Health Institute (Ante Šercera 4a) and at the Dubrovnik Hospital (Roka Mišetića). You should make an appointment at the Public Health Institute at This email address is being protected from spambots. You need JavaScript enabled to view it., and call +385 (0)20 431-731 to make an appointment at the Hospital.
Where can I get tested for COVID-19 in Rijeka
In Rijeka, the Public Health Institute at the address Krešimirova ulica 4a is where you can get tested. You don't need to make an appointment, just show up every work-day from 7am until 3 pm.
Where can I get a test for COVID-19 in Zadar
In Zadar, you can get tested at the Public Health Institute, at the address Ulica Ljudevita Posavskog 7. The testing site is open every day, and you should make an appointment by writing to This email address is being protected from spambots. You need JavaScript enabled to view it..
Where can I get tested for COVID-19 in Istria - Poreč, Rovinj, Novigrad
The central testing location for COVID-19 in Istria is the Public Health Institute in Pula, Nazorova 23. You will need to make an appointment, either by email (This email address is being protected from spambots. You need JavaScript enabled to view it.) or on the phone +385 (0)52 529-063.
Where can I get tested on Croatian Islands: the options for Krk, Cres, Rab, Hvar, Brač, Korčula
The northern Croatian islands of Krk, Cres and Rab all have the sites where you can get tested (Vinogradska 2, Krk: appointments at This email address is being protected from spambots. You need JavaScript enabled to view it.; Turion 26, Cres: appointments at This email address is being protected from spambots. You need JavaScript enabled to view it.; Palit 143a Rab: appointments at This email address is being protected from spambots. You need JavaScript enabled to view it.).
As for the Dalmatian islands, the only place where you can currently get tested at your request is on Hvar. It's in Jelsa at the Health centre and you need to make an appointment by phone: +385 (0)91 151 2010. If you need to get tested on Brač or Korčula or Mljet, you will probably need to go to Split, Makarska or Dubrovnik.
Where can I get tested in Makarska
Health centre in Makarska at Stjepana Ivičevića 2 street is the place to go to get tested there, you need to make an appointment by phone +385 (0)21 616 061
It is, however, important to keep in mind that the situation is continues to change rapidly. Many more of the testing sites were available for tourists during the summer season of last year. It's entirely possible more locations will be testing foreigners on the coast this year as well. We'll try to keep you updated on all the relevant changes.
Croatia and COVID-19 Vaccination
Vaccination situation
As the vaccination efforts started around Europe and the world, the situation in Croatia was not great. However, as time went on, many of the problems (with the number of doses coming to Croatia and the distribution of the vaccine around the country) seem to have been solved. In mid-May, it was reported that over a million Croatian adults have been vaccinated (and over 350 thousand of them got both doses!) In a country of around 4 million inhabitants, that's quite a large fraction of the adult population.
Vaccination passport
There has been a lot of talk about the vaccination passports in the EU. Recently, we saw some strong signs that those might just be a reality for the tourist season of 2021!
Croatia has introduced the so-called "EU digital COVID certificate" for their citizens, as well as some other EU countries (Bulgaria, Czechia, Denmark, Germany and Poland, so far). In Croatia, the support is there for anything which would allow the country to have anything resembling a normal tourist season, so the digital certificates are also a success, with almost 50 thousand issued in the first two days!
The certificate will certainly help travelers and allow easier entry, so hopefully the remaining EU states will soon introduce them for their citizens!
Can I come to Croatia and get a vaccine?
The answer to this question also seems to have shifted a bit in the last couple of weeks. In June, that was just not a realistic scenario. However, the news from June state that the number of doses which are arriving to Croatia is higher than the number of Croatians interested in getting them currently. And, one thing lead to another and yesterday it was reported that anyone who wanted to would be able to get their vaccination in Croatia! Croatian health insurance or not, citizenship or not, the Prime Minister said you'll be able to get the shot at any vaccination location!
Does that offer extend to tourists in Croatia? Well, yes, as far as we can tell! Let us know if you've tried and succeeded in getting the shot while in Croatia in our Viber Total Croatia INFO community.
What happens if there is a lockdown while I am in Croatia?
Unless the situation worsens spectacularly, it is extremely unlikely that there will be a lockdown in Croatia. Apart from the fact that the tourist season is coming, the numbers of the newly-infected people are dropping steadily, while the number of the vaccinated people is rising.
In the unlikely event that another lockdown does occur, the right to repatriation to one's own country will exist, as it did globally during the 2020 lockdowns.
What is the current travel situation in Croatia?
New coronavirus restrictions introduced on April 1st (published on March 30, 2021)
Restrictions?
The total number of ways to get to and around Croatia has been significantly reduced. However, as the tourist season approaches, things are improving. There are still fewer flights, buses, ferries, trains... operating in Croatia these days.
As for those who still operate, the limitation of selling 40% of their usual occupancy has been removed in early June. The passengers (as well as staff) still must wear facemasks for the entire journey.
Flights
Croatia Airlines is now operating a number of international flights to European cities. Domestic flights are running daily.
Check if the world's leading flights platform offers you a flight to Croatia:
Check the latest flight situation at Croatia's airport websites: Zagreb, Split, Zadar, Pula, Dubrovnik, Rijeka, Osijek, Brač and Lošinj.
The Croatia Airlines contact center is available on the following numbers: 0800 77 77 (toll-free calls from Croatia), 072 500 505 or +385 1 66 76 555. More info and Live Schedule.
Find out more about the flights to Croatia in 2021 in our feature article, as well as in the dedicated TCN's latest flight news section. Find out more about flights to and from Croatia from Skyscanner, the world's leading flight reservation platform.
Roads, Ferries, Buses, and Trains
Latest information on the roads from HAK.
Latest ferry information from HAK.
Jadrolinija ferry and catamaran timetable.
For the latest on the trains from HAK.
The best resource we have found for bus timetables is GetByBus.
The situation is constantly evolving, and for the latest on travel updates and all other coronavirus developments, we recommend you follow the dedicated TCN COVID-19 section.
COVID-19 and Masks: What is the Policy?
The policy regarding wearing facemasks in Croatia is quite simple: you must wear your mask in public at all times in any closed spaces (including all types of public transportation, stores, supermarkets, etc.). If you're unable to maintain proper social distancing while in the open, you must also wear a facemask. Some attempts have been made to make masks not compulsory in areas where only people who posses EU Digital Certificates are, but it's early days, so let's wait and see how that will play out.
What is currently open in Croatia? Hotels, restaurants, bars, museums?
Hotels are open in Croatia. Restaurants are also open, and can seat their customers on the terraces or inside. Bars are only allowed to serve customers on the terraces. Both restaurants and bars are only allowed to work until midnight.
Most cultural institutions, such as museums, movie theatres, etc. are open, but only to a limited capacity. There are clear restrictions for the number of people allowed. Each venue has to make clear the number of people it allows in at any moment, to allow for social distancing. Masks are compulsory at all times.
Croatia corona maps and current info
An awful lot has happened since TCN produced the first map for COVID-19 in Croatia on March 9, 2020 (see above). These days, there are many maps and charts covering all possible angles of the pandemic. The daily map at the top of this article is from the official Koronavirus.hr website. The daily update happens around 11:00.
In addition to this official resource, the Croatian Tourism Association (Hrvatska udruga turizma) has created a helpful tracker of active COVID-19 cases in various Croatian regions - https://www.croatiacovid19.info/ (the color-coding they use is similar to what ECDC has been using, and is indicative of the 14-day average). For more day-to-day visualizations of COVID-19 situation in Croatia, follow Velebit.ai.
The Total Croatia Travel INFO Viber Community and chatbot: Get your answers in real time
While the National Civil Protection Headquarters were extremely communicative, and the Koronavirus website and Viber community was very informative, official travel information was almost impossible to come by. So bad was the situation in May 2020, that I decided to go with Krešimir Macan to visit the Slovenian border at Bregana to see who could - and who could not - cross the border. It was a highly educational trip.
Macan suggested we start the Total Croatia Travel INFO Viber community, in order to help potential tourists with information. Working with two of his interns, we had the community live within an hour. One hour later, the first infographic was available. By the end of the day, the community had the infographic in 12 languages. And by the end of the week, the Croatian COVID-19 Daily Travel Update was available in 25 languages. More than half a million people have visited the page since. Thousands were able to visit Croatia as a result, and we even helped two international weddings (maximum 6 attendees) to take place. How a Viber Community Helped a Slovenian American Couple Wed in Istria.
The Total Croatia Travel INFO Viber community is still live today (you will need to download the Viber application).
Reflections after a year of COVID-19 in Croatia
How seriously are people taking the pandemic in Croatia?
When the lockdown came in March, 2020, everyone impressed me with their discipline and responsibility of everyone. There was a real feeling of solidarity, and people followed the rules religiously.
It did not last for long.
The double standards of those in power quickly led to a two-tiered system along the lines of 'don't do as I do, do as I say.' Mass gatherings at important events for the Croatian soul (Vukovar Remembrance Day, Operation Storm, and Holy Mass to celebrate Cardinal Stepinac), as well as the decision to close all bars and restaurants (thereby crippling businesses) but allowing churches to remain open, told their own story.
Perhaps the best example I can give was in Knin at the 20th anniversary of Operation Storm (Operation Storm: Foreign Reflections on a Visit to Oluja 2020 in Knin). With more than a 1,000 maskless marchers barred from entering the main event waiting in nearby streets for hours in close proximity, the government and dignitaries kept impressive distance on the main square.
There were impressive speeches from the main players, including General Ante Gotovina, President Zoran Milanović and Prime Minister Andrej Plenković. A soldier disinfected the lecturn after every speech. All good so far. But then...
As both Gotovina and Plenković returned to their seats after their speeches, Milanović shook the hands of both. That summarises the attitude to COVID-19 in Croatia, for me at least.
From hero to zero? The National Civil Protection Headquarters
Living in Croatia last year was a surreal experience on so many levels. Watching the brutal efficiency with which Croatia locked down, confining people to their local districts, wasboth disconcerting and comforting in equal measure.
Croatia won international praise for its rapid and effective response. The 'Stožer' quartet of Interior Minister Davor Božinović, Health Minister Vili Beroš, Alemka Markotić and Krunoslav Capak provided a calm and reassuring united voice in those early uncertain days. Markotić and Beroš, who only came into the job in late January, came in for particular praise at the time. Back in March 2020, I wrote Vili Beroš, Croatia's New Health Minister Bringing Calm, Order to COVID-19 Crisis. Followed by Alemka Markotić, the Healthcare Heroine Trying to Save Croatia from COVID-19.
And all was well - or as well as things could be in a pandemic - for the focus was on health and protecting lives. But this is Croatia, and only a matter of time before something more than health entered the equation...
Politics of COVID-19 in Croatia
I remember it clearly. In March, it was all about health. Then came the first clash between health and the economy. That is a debate which is impossible to resolve, with polarising opinions depending on circumstance and interest.
And then came politics.
Elections were coming, and lockdown was not a vote winner. The focus went from health, firstly to health v economy. And then to health v economy v politics. And politics always wins. Especially in Croatia. And then PM Plenković tapped the shoulder of Novak Djokovic at an ill-timed and very ill-fated tennis tournament in Zadar. I knew it would be a telling moment.
Quite what Croatia was doing hosting such a tournament if not for a pre-election PR campaign is anyone's guess. But then things got even worse: it emerged that not only was Djokovic COVID-19 positive, but so were some of the others. The Prime Minister simply decreed that he did not have to self-isolate. It happened a fortnight before the elections, and it was clear who had won. The battle lines had been drawn, and nine months later, they were only worse.
A TCN editorial, As Gym Owner Faces Prison, the Virus Must be Laughing at Croatia's Inconsistent Measures.
One rule for those who matter, another for those who don't
And so it started. Stringent measures for all, but fabulous justifications for those from the chosen few who go around freely, breaking the rules. They obviously were not. Cafes and restaurants banned from selling drinks to go, while casinos could open, bakeries could sell coffee to go but cafes could not, and you could buy drinks from the supermarket and sit next to the cafe on a park bench without a problem. It was insane.
In truth, things have not been so bad here. Deaths never exceeded 100 a day, and from memory, the largest number of daily cases was less than 6,000. Add to that the fact that lockdown measures were a lot less stringent in Croatia than elsewhere.
I remember a lot of tourists expressing their shock at how relaxed they found things in Croatia last summer. It will be different in 2021, as we're seeing much stricter enforcement of the rules than they were last year. The mandatory wearing of masks in certain public places is a case in point. With tourism so important to the Croatian economy, the issue of (perceived) safety will be on top of more minds for the 2021 season.
The previously credible Civil Protection Headquarters worked hard to explain away the (overly) well-attended funerals of Miroslav Tuđman and Milan Bandić. And then the week of infamy happened for Alemka Markotić. She spoke at a large gathering at the Mass to commemorate Cardinal Stepinac. That same week, her mother had miraculously been prioritised for the vaccine. By then, the March 2020 credibility of the Civil Protection Headquarters looked the misnomer that it has sadly become.
A personal story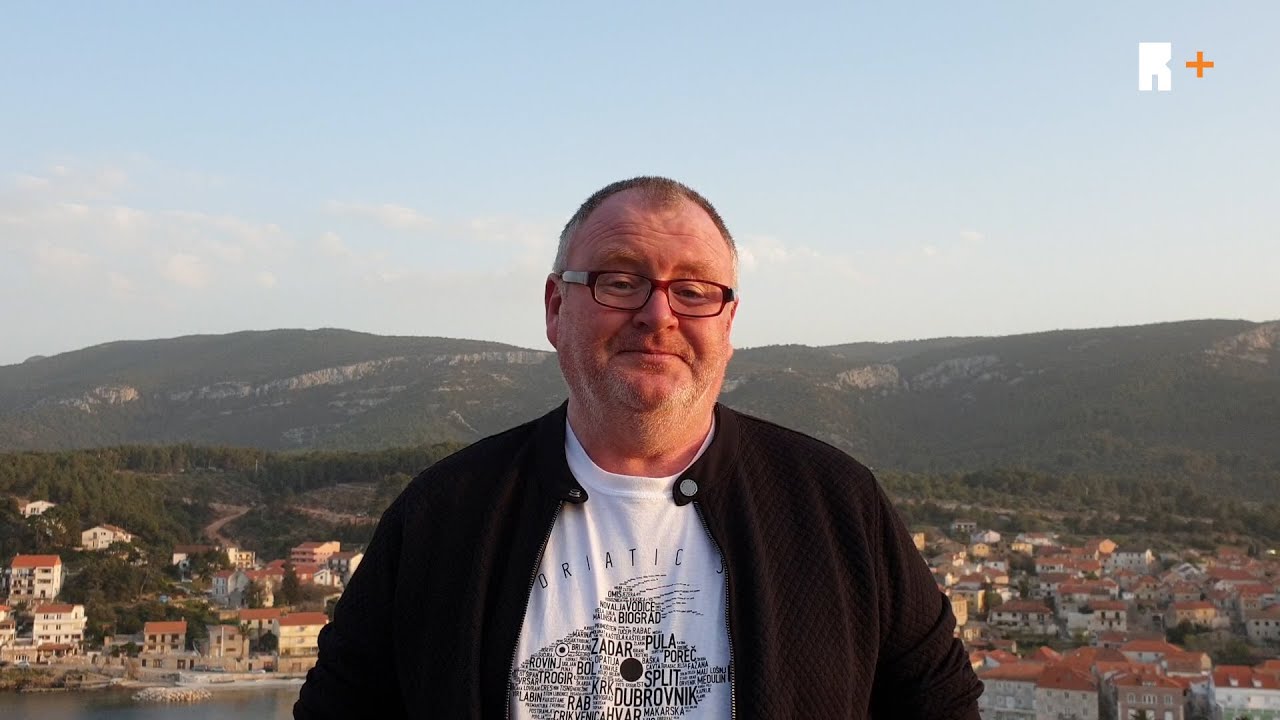 Everyone has their own coronavirus story, and their individual experience has undoubtedly shaped their own view. I personally can't imagine what it must have been like in Lombardy, in Queens in New York City, or the last 12 months in the UK.
When schools shut for two weeks in March 2020, we made the family decision to go from our current home in Varaždin back to Jelsa on the island of Hvar where my wife's family lives.
I knew that two weeks would be at least two months and that the island would be safer and have more space. We were nervous on arrival, for Varaždin was one of the three locations in Croatia which had cases. At that point, there were 12 overall in the country.
I didn't have contact with anyone outside the immediate family for over a month. I worked 18 hours a day, took 30 blissful minutes by the Adriatic, and felt safe from the pandemic on my Dalmatian island.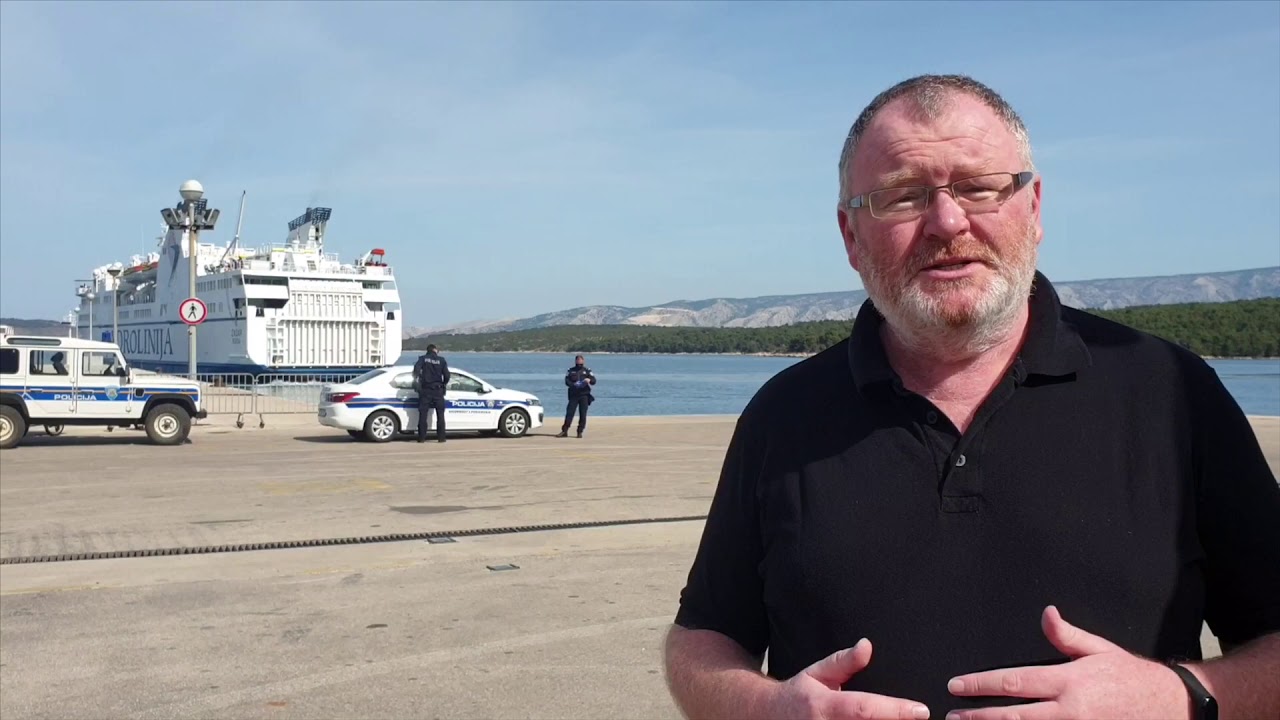 I got a permit from the Hvar police to do some reporting around the island. I felt all the more safe when I went to report on how safe the Hvar police were keeping us from the pandemic threat at the ferry terminal. Just two cases on the island in total back then - both islanders working in Austria. Both self-isolated responsibly, and the threat disappeared.
And then, some 63 days after arrival, and what I can honestly say was the most beautiful time of all my 13 years on the island, back to the mainland. I fully appreciate - and totally recognise - that my lockdown experience was a lot more pleasurable than most. And it has no doubt helped to shape my thinking in the same way, perhaps, as those locked in city apartments may be influenced in the opposite direction.
I was nervous coming into Split, wondering if I would catch the virus. Desperate to see friends in Zagreb after the earthquake, I arrived in the capital in the evening, and the first thing I saw was a bar full of young people packed like sardines. And yet nobody died.
Corona has confused me ever since.
Does rakija prevent or cure COVID-19?
No, no it does not. But it does many other things, and you should check them out!