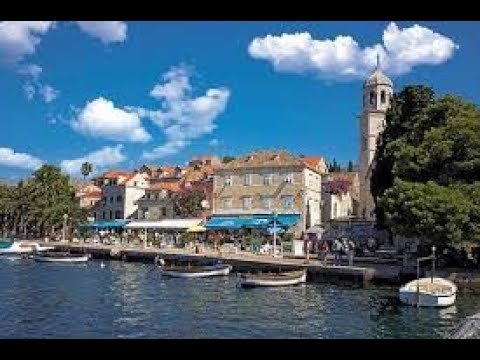 Welcome!
Whether you are looking for amazing locally sourced food, rich history or untouched nature, Konavle area is a perfect choice for you. Accommodation ranges from quiet countryside homes in the hills to 5 star properties overlooking the sea. Cavtat will appeal to all looking for a historical seaside town with great transportation connections to Dubrovnik.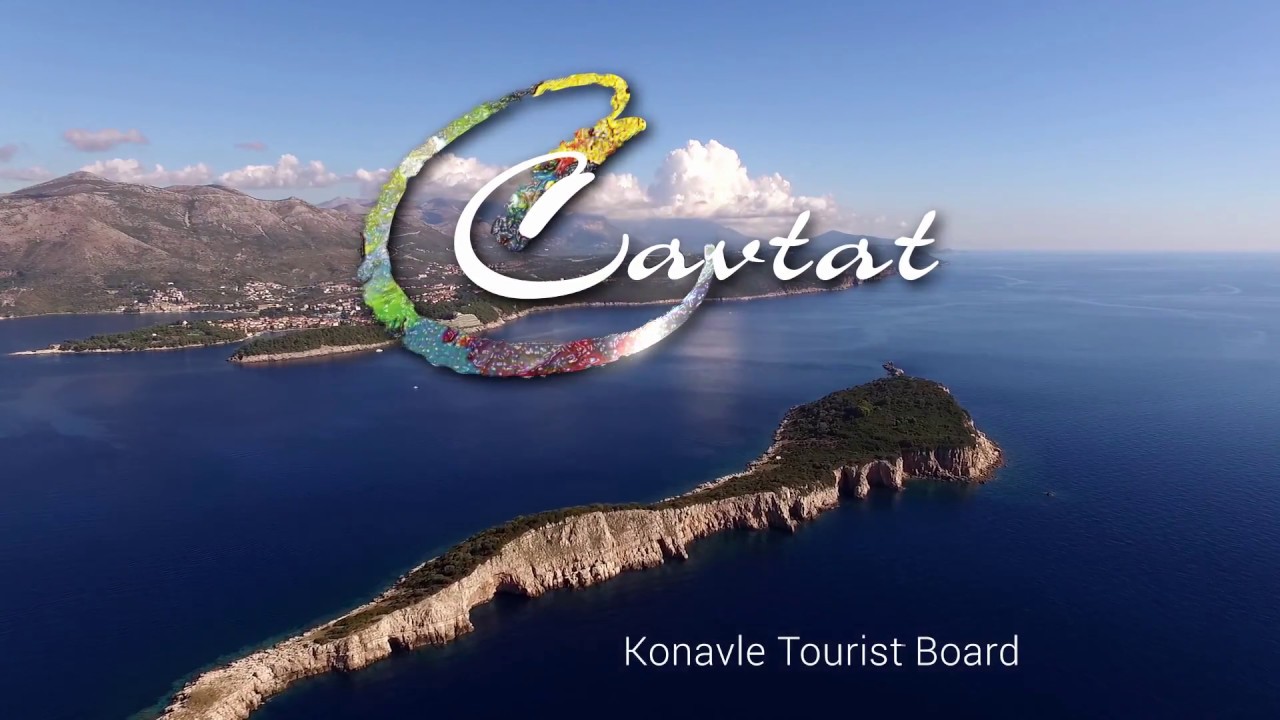 How to get to Cavtat and Konavle and get Around
Where is Cavtat in Croatia?
Cavtat is at the very south of Croatia with Dubrovnik being the closest major settlement to it. Many Cavtat inhabitants work in Dubrovnik or elsewhere in Konavle region. Cavtat is a short drive away from international borders to Montenegro and Bosnia i Herzegovina.
Cavtat and Konavle Map
Plane
Dubrovnik international airport "Cilipi" is conveniently located in Konavle Valley. Getting to Cavtat from there is easy. Simply follow D8 Adriatic Highway due north-west for 5 to 10 minutes until the sign points to an approach road opening on the left hand side. Reaching other parts of Konavle is also a breeze with the furthest points being no more than 20-30 minutes away by car. Local taxis are easy to find at the airport as are numerous rent-a-cat outlets.
Road
Getting to Konavle and Cavtat by road from other parts of Croatia is very straightforward. You can follow either D8 Adriatic Highway or A1 motorway due south until you reach town of Ploce. From there only D8 continues towards Dubrovnik, Cavtat and the rest of Konavle region. While Cavtat is clearly visible from the road with newly built approach road and new signage, some smaller villages in Konavle might be more difficult to find. GPS navigation will do the trick in most cases. When not, locals are usually keen to help.
Looking for a fast, reliable and trouble-free transfer to or from Cavtat and Konavle? Contact TC transfer partner Adriatic Transfers for your one-stop solution.
Villages on the hillside like Gabrili, Mihanici, Pridvorje, Lovorno, Vodovada or Dubravka are best accessed by a local road connecting to D8 in village of Zvekovica or Gruda. The other side of Konavle spreads towards the sea. Villages of Popovici, Radovcici, Komaji, Molunat and Vitaljina are some of those located on this side. They are best accessed through a local road connecting to D8 between the airport and village of Cilipi. Southern end of Konavle is the southern border of Croatia. The international border crossing with Montenegro "Karasovici" marks the end point of D8 Adriatic Highway.
National bus companies will have Dubrovnik as their end destination, unless they are continuing to Montenegro which is rarely the case. From Dubrovnik's main bus station local buses travel to Cavtat and Konavle. Number 10 line runs to Cavtat, number 25 to village of Vodovada, 27 to Vitaljina and 38 to Gruda. For timetable and route info, visit Libertas bus company's website and look for Suburban Timetable – East.
Boat
There are no national ferry lines to Cavtat. Local boat lines operate between Cavtat, Mlini, Dubrovnik's historical centre and island of Lokrum. These represent one of the most popular way of transportation for Cavtat guests during the summer. Local boat companies that operate this line can change, but the main ones are Adriana and Vivado.
How Far is Cavtat from Dubrovnik?
Cavtat as a destination is usually tied to Dubrovnik in people's travel plans. Cavtat is 20km (12,5 miles) away from Dubrovnik by road. This means a pleasant 25 minutes' drive when there are no traffic jams. Traffic jams sometimes occur in Zupa Dubrovacka, at the entrance to Dubrovnik and around the city's historical center.
Center of Cavtat is around 6 nautical miles away from Dubrovnik's Old Town. Regularly scheduled boats will usually get you to Dubrovnik within 35 to 45 minutes depending on the boat and the exact route.
Konavle to Dubrovnik
Situation is a bit less straight forward when it comes to the wider Konavle region. The region begins with village of Obod, approximately 18km (11,2miles) away from Dubrovnik. The furthest village from Dubrovnik is Vitaljina which is around 45,7km (28,4miles) away from the city. With this kind of range it is not enough to know you are spending your vacation in Konavle. You need to know which village/town in order to determine exactly how long your travel time or distance to Dubrovnik will be.
5 things not to miss in Cavtat and Konavle
1) Historical Cavtat - What to See
Cavtat's long history is visible on every corner. Historical center of Cavtat is beautifuly well worth exploring. Strolling around its narrow streets you can't help but wonder about the lives of those who lived here centuries ago.
Cavtat Promenade
Nobody coming to Cavtat is immune to the calming effect of walking along its palm lined promenade. The view along the promenade changes from local boats and international superyachts to restaurants, cafés and secluded swimming spots. As the sun sets the promenade changes character and becomes a perfect place for a romantic walk or a gateway to Cavtat nightlife.
Racic Family Mausoleum
The local cemetery of Cavtat is an interesting landmark and a great viewpoint, but what really makes it stand out is Racic Family Mausoleum built in 1922. This is the first architectural work of Croatia's famous sculptor Ivan Mestrovic and is unlike any architectural monument in Dubrovnik area. With its interesting design and a message about the power of love hidden within, it is well worth 20kn entrance fee (more info here).
Church of St. Nicholas in Cavtat
You can find the main church in Cavtat at the beginning of the promenade. It dates back to 15th century and is still an active roman-catholic church with regular services every Sunday. It also acts as a museum worth visiting for its paintings and altar piece by Carmelo Reggi from 19th century.
Franciscan Monastery in Cavtat
On the opposite side of the bay from Church of St. Nicholas is Franciscan Monastery of Our Lady of the Snow. Also dating back to 15th century, the monastery survived quite a few modifications, significant earthquake damage in 17th century and pillaging through 19th century. Visit the church for a few lovely renaissance painting by local master painter Vlaho Bukovac or one of the numerous concerts set there during the summer.
Vlaho Bukovac House
Speaking of local master painter, the house of Vlaho Bukovac is also a museum. It provides an intriguing glimpse into the exciting life and work of one of Croatia's most renowned painters. The house itself is interesting for its layout and design as well as some of the wall ornamental paintings by young Bukovac.
2) Enjoy a day at the Beach
Cavtat Beaches
All around Cavtat you will find beaches and swimming spots. The town is spread out over three bays. The first one features large pebbly beach, middle one is mainly for mooring of local boats, and the one with the historical center features mainly rocky and pebbly swimming areas. Find your favorite spot and enjoy a bit of vitamin sea.
Pasjaca Beach in Konavle
Pasjaca Beach is a real gem. It is tucked beneath the tall cliffs close to village of Popovici and represents a perfect getaway spot for well informed travellers. Pasjaca is also a must see for all those looking to enrich their Instagram photo collections during their holiday in Croatia.
Molunat, Konavle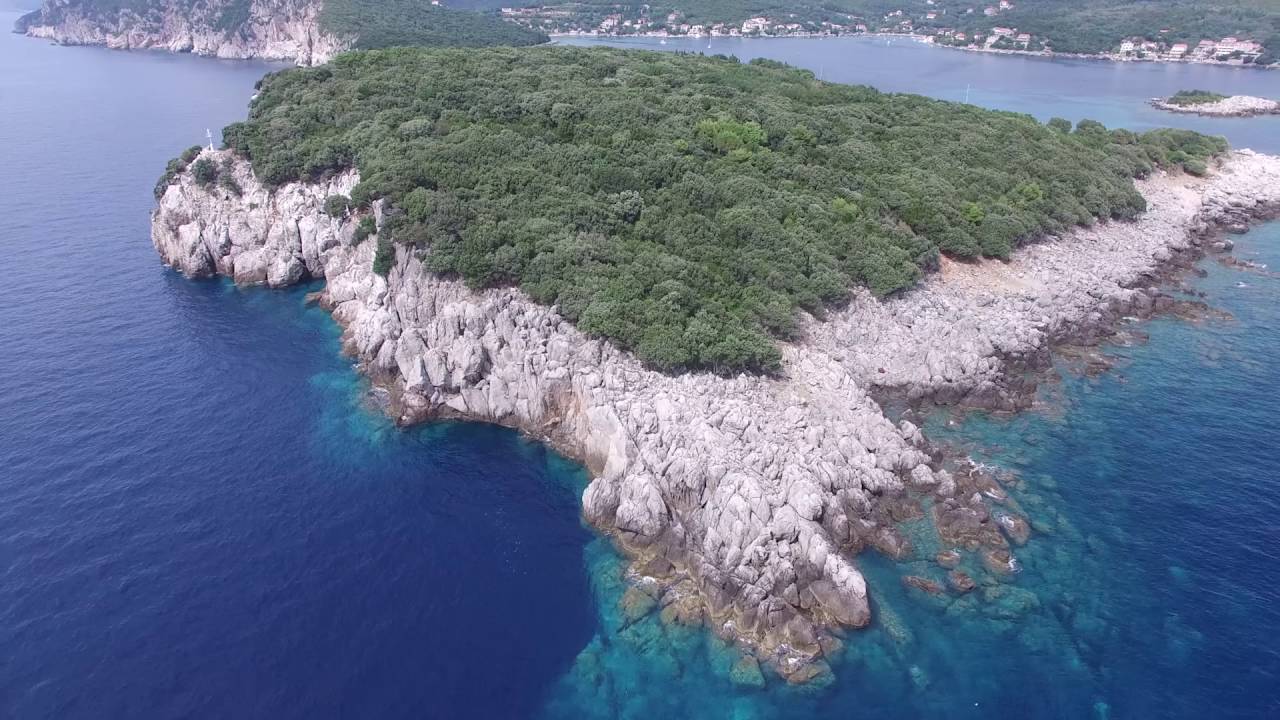 Molunat is a small town at the very south of Konavle. It is a lovely spot to escape to if you are staying in any of the villages closer to border of Montenegro. Molunat provides a feeling of seclusion while at the same time featuring all the amenities needed for a lovely day spent enjoying crystal clear waters of the Adriatic.
3) Explore Konavle Villages
What to Do in Konavle, Croatia
Konavle region encompasses 33 villages and towns and is perfect to explore by car or better yet – a motorcycle. Winding roads will lead you around some of the most picturesque areas of Dubrovnik-Neretva County. Stop in all the places you find interesting and explore to your heart's content. There are plenty of options when it comes to dining, cultural exploration and active holidays: hiking, cycling, freeclimbing, scuba diving or horseback riding. There is much to do in Konavle, but sometimes it makes sense to do nothing for a while and just enjoy the serenity of the countryside.
Cilipi, Konavle County Museum
Aside from already mentioned places like Cavtat and Molunat, Cilipi is well worth visiting, especially on late Sunday mornings. For much of the year, Cilipi is a setting for regular performance of traditional dances and crafts in front of 18th century Church of St. Nicholas. You will also find a very interesting Konavle County Museum on the main village square.
Gruda, River Ljuta
Gruda is the administrative center of Konavle and an important intersection point when exploring the area by car. Go to Gruda for a few lovely bars and cafés as well as grocery and authentic souvenir shopping in AR Atelier. Close to Gruda is River Ljuta with renovated water-powered mills and a few great spots for lunch or snack.
Pridvorje
Pridvorje is a village stretching from the steep hillside down to Konavle Valley. It was an important local center during the time of Dubrovnik Republic and it features a few historical buildings including an impressive Franciscan Monastery which is still in operation. One of the most renowned local wineries, Karaman Winery, is situated in Pridvorje as well.
4) Find the most Amazing Views
Sokol Fortress
This magnificent fortress once stood at the far end of Dubrovnik Republic. Today it astonishes visitors with its imposing design and ruggedness of the surrounding hills. Views from Sokol are breath-taking and the roads to it are picturesque and pleasant, but do visit it for more than just vistas (working hours and entrance fees).
Sivi Soko / Grey Falcon Viewpoint
This viewpoint is found by taking a turn off the local road between Zvekovica and Uskoplje, towards Velji do and Vojski do. From here you can enjoy spectacular views over Cavtat, Cilipi Airport, Konavle Valley and Dubrovnik in the distance. Perfect for panoramic photography.
5) Hunt for Still Living Traditions
Konavle Embroidery
Konavle embroidery refers to traditional decorative elements used for centuries in traditional women's costumes. Geometric patterns made with silk thread of various colors were used to enrich the uniformed costumes with a bit of personal flare. Today this pattern is applied to various household items, decorative pieces and clothing. You will never going to be far away from a souvenir or two bearing this design when visiting Konavle area.
Konavle Earrings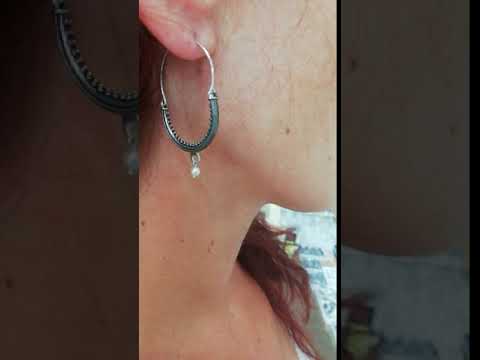 Earrings of Konavle are medium sized loops made out of gold or silver. Lower half is noticeably thicker than the upper half and usually has a decorative element attached to the bottom made out of precious metal, coral, enamel or pearl. These traditional earrings are also called "verzice" or "verizice" locally and have a long history. They would often be passed on through generations and are popular to this day as a gift for young girls to keep for a long time. Unlike some traditions, Konavle earrings are still a defining symbol for many local girls and women. If anything, they are growing in popularity with some international celebrities seen wearing them.
Lindjo Folklore Society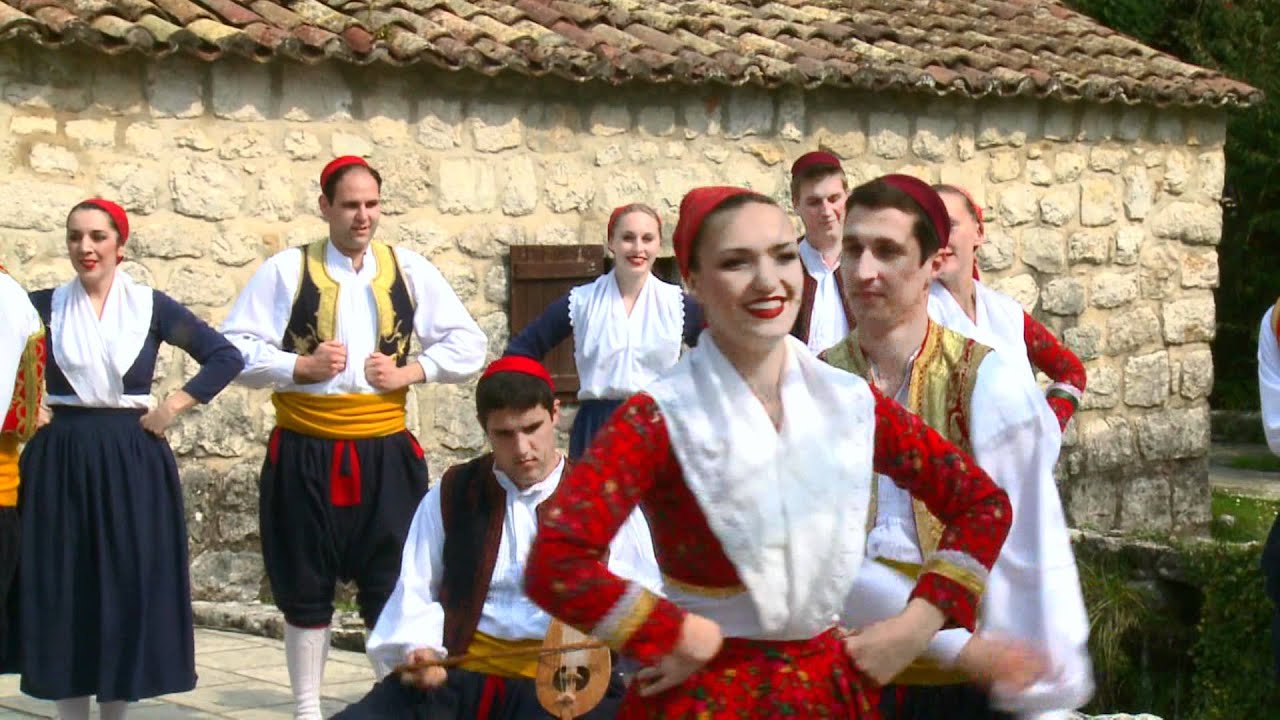 As already mentioned, Cilipi Village is a setting for regular traditional dance performance by Lindjo Folklore Society. This important organization has seen generations of Konavle and Dubrovnik children and young people populate its ranks, learning traditional songs and dances of this area and the rest of Croatia. Traditional costumes are also used to ensure the experience is both authentic and unforgettable.
Where to stay in Cavtat and Konavle
Cavtat Hotels
Most hotels in Konavle region are situated in Cavtat. They usually range from 3 to 5 star properties and the choices are a plenty. The most famous 5 star hotel in Cavtat is Hotel Croatia. It is an impressive property overlooking the sea. Other popular choices include Remisens Hotel Albatros located within an easy access to the beach, or seafront Hotel Cavtat. When staying in any of popular local hotels, you will always have an easy and quick access to Cavtat bars and restaurants, as well as the beach. Hotel prices are usually lower than those in Dubrovnik, so Cavtat might be a good alternative for those looking to spend their holidays in this general area. Peak prices are in summer months of June through September. With Cavtat weather generally pleasant through autumn and in late spring, these might be the periods to aim for when booking your stay.
Cavtat Apartments and Villas
Private accommodation in Cavtat is a very popular option with travelers. The offer is even more diverse than that of the hotels. There are renovated multi-story apartments in the historical center, plenty of brand new apartments in the wider Cavtat area, as well as self-catering villas with pools that might appeal to families with children or groups of friends. Again, prices are usually lower than those of private accommodation in Dubrovnik, especially within the city's Old Town district.
Konavle Apartments and Villas
Aside from Hotel Konavle in Cilipi village, there are no other hotels near Cavtat. The rest of the area is much more focused on private accommodation. Main difference from Cavtat is the type of properties. While in Cavtat you are more likely to find apartments and studios, vacation homes and villas are more popular in Konavle. Being a countryside region, Konavle is much more spacious than Cavtat's medieval streets or hillside residential areas. This is why travelers tend to choose Konavle over Cavtat if they are looking for larger properties with bigger terraces, pools and gardens. Prices of accommodation in Konavle are likely to be lower than those of similar properties in Cavtat, but you are more likely to need a car when staying in villages with limited amenities.
Where to eat in Cavtat and Konavle?
Entire region of Croatian south is known for good food and wine. At the same time there is a high level of diversity between different sub-regions. Even though Cavtat is a part of Konavle, it offers somewhat different cuisine in local restaurants. This is what makes Croatia such an interesting destination - diversity in a small area. While restaurants in Cavtat will be more frequently focused on seafood, Konavle restaurants will have more meat on their menus in most cases. This is especially true for places in more secluded villages. Konavle is also a wine region, so many restaurants will have decent house wine. Most popular local white wine varieties are Malvasija Dubrovacka or Marastina, while Merlot, Cabernet Sauvignon or Plavac Mali are popular red wine varieties. There are plenty of good local wineries. Some of the best are Crvik Winery, Karaman Winery and Dubrovacki Podrumi.
Cavtat Bars and Restaurants
Places to eat and drink are numerous in Cavtat, especially during the summer season. You will be smart to do a bit of research before deciding on the place to eat. Generally, there are plenty of good dining options with the main focus being on seafood.
Restaurant Bugenvila is an amazing place on the promenade that offers fine dining experience and separate lunch and dinner menus. Right next to Bugenvila is Ankora Wine Bar which is another great option for quick bites, amazing gelato, wine and coffee. Settled in the central bay is a local favorite restaurant, Ludo More. This one is your place to go for locally sourced fresh seafood.
Where ever you decide to eat, don't be shy to ask about popular local dishes. When it comes to appetizers, salted or marinated anchovies and sardines are popular among the locals as are octopus salads or local cheese kept in olive oil. Calamari dishes are always on the menu and are usually delicious. Catch of the day fish is amazing when done right, but it can be pricy. Make sure you are really getting fresh fish by choosing restaurants that can show you the fish you are ordering before cooking.
Bars and cafés are all around. Local people love their coffee on the open air terraces. Cavtat promenade is everybody's favorite place for coffee and tea. Beach area in front of Albatros and Epidaurus hotels is also a good option for evening drinks.
Konavle Restaurants and Eateries
There are plenty of dining options in Konavle region, but they are much more scattered than those in bigger towns. On River Ljuta, close to Gruda, you can find a lovely family owned Vinica Monkovic restaurant serving local specialties. Close by is Konavoski Dvori, a larger restaurant with an impressive history. Especially interesting are local countryside estates offering authentic homemade local specialties like Kameni Dvori in village of Lovorno. Another restaurant well worth your time is Koraceva Kuca in Gruda. Konavle is a true countryside region which means restaruants will more likely source their produce and meat locally than those is bigger urban areas. This is exactly the reason many Dubrovnik locals like to come out with their families to eat here.
When you get to the restaurant of your choosing get informed about what makes it speacial. Some will have locally sourced sausages or cheese, some might produce their own olive oil or wine, and some will pose a threat to your beach body by serving delicious homemade bread that's impossible to resist. One of the local specialties you should not miss is Peka. Peka is not a dish, but rather a cooking technique which involves covering meat and potatoes (or octopus and potatoes for the seafood version) with a heavy iron bell and laying hot coal and ashes on top of it. This is a slow cooking process and these dishes are usually pre-ordered in restaurants. The result is divine and worth a car trip to the countryside.
Top 5 day trips from Cavtat and Konavle
Tour of Dubrovnik
Well, this one is a no-brainer. If you are staying in Cavtat or anywhere else in Konavle and you haven't seen Dubrovnik, you should set aside a day to do this. Dubrovnik is popular for a reason. This ancient city boasts impeccably preserved historical center that will leave you breathless. City Walls surrounding it are Dubrovnik's most famous landmark and the most popular attraction. Do the tour of the City Walls alone, in a regularly scheduled group tour, or with a private guide. History of Dubrovnik is amazing so combining City Walls with the tour of the historical center is a good idea if you have the stamina for it.
You don't have to go to Dubrovnik just for the history and museums. There are plenty of options for tours leading you to filming locations of Game of Thrones, Star Wars: The Last Jedi or Fan - Bollywood action blockbuster starring Shah Rukh Khan. For those looking to get in touch with local culture through traditional food and wine there are food tours, wine tasting tours and bar hopping tours designed to cater to your interests. Aside from that you can also find tours dealing with 1990's Croatian War for Independence, Dubrovnik's Jewish heritage, local ghost stories and much more.
Konavle Valley Wine Tour
Konavle is a historic wine region and boasts a few wonderful local wineries producing some of the best-selling wines of Croatian south. Take a trip through region's charming villages and discover your new favorite wine varieties. Aside from Konavle wine tasting you will enjoy amazing views and get to know local traditions that stood the test of time. If you are organizing a bespoke wine tour you will do well to combine it with a nice lunch of traditional delicacies. Those looking for regularly scheduled group tours should be aware of a Konavle Train Wine Tour which features a tourist train ride through the villages and vineyards run by Gulliver Travel.
Konavle Cycling Tour
There are a few options for cycling around Konavle as well. One tour is actually a combination or cycling tour and a wine tour, so you might kill two birds with one stone if choosing that one. This is one activity where an option of doing it alone without proper guidance might not be the best idea. Konavle region is picturesque and pleasant. The roads taking you through scattered villages are interesting and fun, but you do need to know where to go and how to get there. Some roads are not the best for cycling because of traffic safety concerns or because they end up leading you up steep hills, giving you a much tougher workout than you've bargained for.
Konavle Jeep Safari Tour
For all those steep hills and hidden spots, why not change a bicycle for something more robust? Indeed, if there is anything nicer than driving around Konavle's scenic roads, it's taking your trip off-road. Jeep safari tours have been popular in Konavle for some time and it is not difficult to understand why. The area is absolutely perfect for off-road enthusiasts and with the company of good local guides, you can get both the adrenaline rush and the fun of discovering beautiful spots you would otherwise miss.
Tour to Montenegro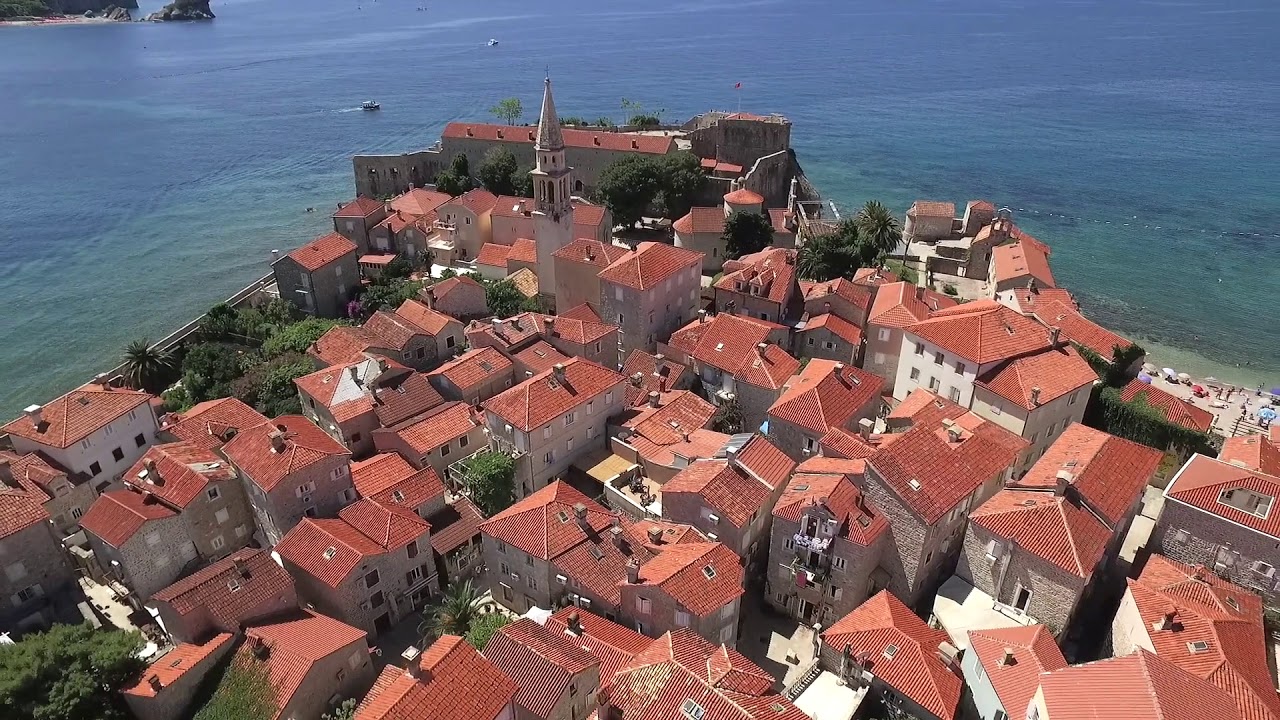 Tour to neighboring country of Montenegro is among the most popular tours in Dubrovnik. It is even more convenient starting from Cavtat or elsewhere in Konavle as you are closer to the border. In Montenegro you will have a chance of seeing historical town of Kotor, amazing monastery on a small island called Our Lady of the Rocks, possibly visit city of Budva (depending on the tour operator) and enjoy exploring one of Europe's smallest and most charming countries. Going on a private tour to Montenegro might be the way to go for those wanting to explore more than history and popular tourist attractions. After all, Montenegro has much to offer to an inquisitive guest.
5 things you didn't know about Cavtat and Konavle
The Story of Ice and Snow
Highest peak of Konavle, but also the entire Dubrovnik-Neretva County, is on Snijeznica Mountain (eng. Snowy Mountain) at 1234m. Snijeznica got its name from the snow that can be seen regularly on the top of the mountain during winter months, which is a rare occurrence anywhere else in Dubrovnik area.
Starting in the 16th century Dubrovnik Republic government developed a special system of snow and ice preservation. Deep wells were dug into the rocky mountain. During the winter those deep wells would be packed with snow and ice, and then sealed. This ice and snow would hold for much of the summer. When some esteemed political guest would visit Dubrovnik during hot summer months, workers would retrieve some of the ice and snow from Snijeznica night before the visit and and transport it to Dubrovnik. During official meetings with Dubrovnik aristocratic officials esteemed guest would usually be treated to some dried fruits or a refreshing beverage and a a few bits of ice. This was an incredible luxury in the times long before any refrigeration or air-conditioning technology. It goes to show just how far Dubrovnik aristocracy went to please their guests, especially when they wanted something in return.
What's in a Name
Entire area of Konavle was populated in Roman times. In fact, the name of the region comes from Lating word "canale" which refers to water channels and viaducts made to transfer fresh water from the source to populated areas. This meant transferring the water from today's village of Vodovada to today's Cavtat. This route covered most of the area of today's Konavle.
Early Cavtat Sparked the Formation of Dubrovnik
Cavtat is a settlement older than Dubrovnik. Ancient Greeks founded the initial settlement called Epidaurum in 4th century BC. It was later populated by the Ilyrians before the Romans colonized their territory. Romans took the town over in 228 BC and renamed it to Epidaurus. It grew in importance as one of the trade outposts on the merchant route between Western Roman Empire and Eastern Roman Empire. At the beginning of 7th century AD barbaric tribes were constantly attacking the area of Epidaurus. They destroyed it in 614 AD. Its inhabitants fled to the area of today's Dubrovnik, eventually starting the settlement known as Ragusa. Later on Ragusa will adopt its Slavic name – Dubrovnik. So, without Cavtat there would be no Dubrovnik.
Dubrovnik Republic Rebuilt and Developed Cavtat
Dubrovnik becomes a city state known as Dubrovnik Republic in 1358. In the following several centuries it managed to expand its territories, mostly by making deals with the surrounding rulers and warlords. It came into possession of the area of Konavle and Cavtat through two consecutive purchases in 1419 and 1426. After this the rebuilding and reconstruction of Cavtat started. It was a shelter for local countryside population at the beginning because life in early Konavle was neither easy nor safe. When the political situation was more stable around Dubrovnik, Cavtat became an important trade port and a key strategic point of the Republic. Eventually, it ended up becoming a peaceful seaside town we know and love today. So, without Dubrovnik, there would be no Cavtat.
Land of the Rebels
Not everyone in Konavle was happy with Dubrovnik Republic rule. As the end of the Republic was drawing near, financial situation started becoming difficult. The government decided to impose new taxes on local population. This didn't fare well with many of them. One man in particular, called Cvijeto Mujo rebelled against the government and managed to gather quite a following. The insurrection he organized lasted for several months. Eventually Dubrovnik Republic was able to get Konavle back under control. Cvijeto Mujo was sentenced to death and his property was going to be taken away. Thankfully for him and his family – which still lives in Konavle – the Republic soon found itself under French occupation and the sentence was never carried out. It seems a bit of luck really does go a long way.
More information
Konavle Tourism Board and Info
address: Zidine 6, 20210 Cavtat, Croatia
tel: +385 20 479 025
e-mail: This email address is being protected from spambots. You need JavaScript enabled to view it.
web: visit.cavtat-konavle.com
To follow the latest news from Konavle, check out the dedicated TCN page.